In Phoenix this spring for sunny weather, Spring Training baseball and desert wildflower hikes? You need to add these seasonal museum exhibits and art festivals to your to-do list. 
The Taos Society of Artists
January 10-April 30
This major exhibition highlights the groundbreaking works that typified a school of American painting. The selection of 19 iconic members of the Taos Society of Artists showcases their love for their shared regional colors and people, including dramatic landscapes and depictions of native communities of the American Southwest.
Western Spirit: Scottsdale's Museum of the West, 3830 N. Marshall Way, Scottsdale 85251
(480) 686-9539
Contemporary Crafts Exhibition
February 10-April 23
The annual Contemporary Crafts exhibition returns with a variety of innovative works from 48 artists across 18 states. Pieces are representative of traditional craft mediums with contemporary flair, and include ceramics, fibers, basketry, metals, book arts and more. Artists will be in attendance at the opening reception on Friday, February 10. The galleries at the Mesa Arts Center are always free to view - stop by the other exhibits while you're there.
Mesa Arts Center, 1 E. Main St., Mesa 85211
(480) 644-6511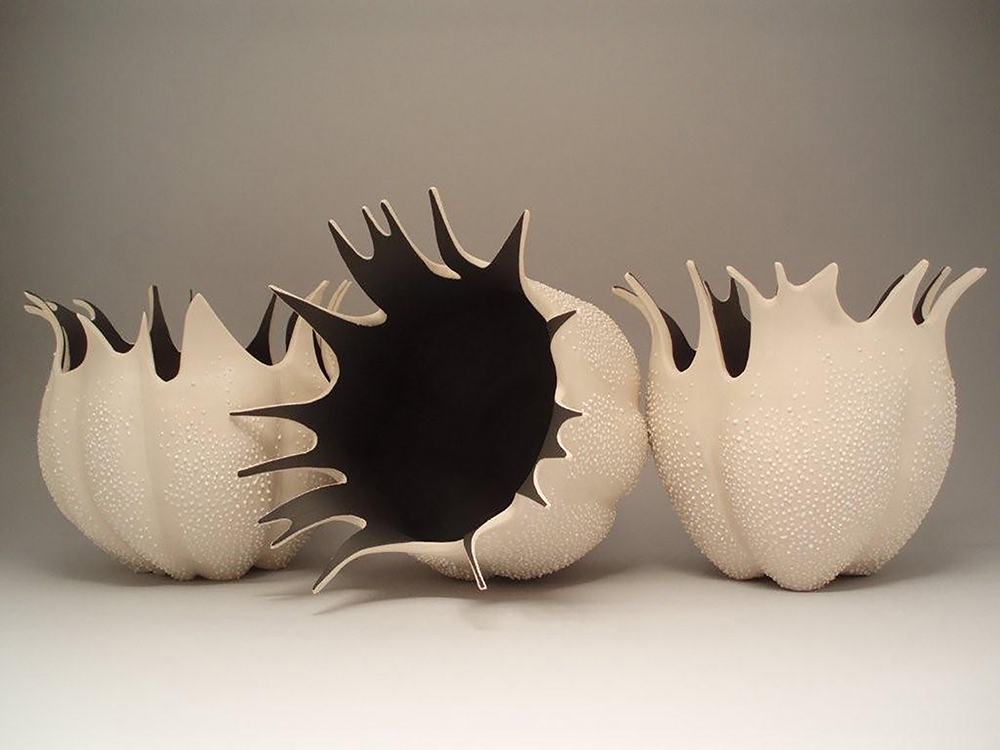 Contemporary Crafts. Photo via Mesa Arts Center
Beauty Speaks for Us
February 11-April 2
The Heard Museum features a renowned collection of American Indian art, culture and history, and its newest gallery opens to the public February 11 with inaugural exhibit Beauty Speaks for Us. Drawn from a private collection of rarely-seen works and the 40,000 art pieces in the Heard's possession, the exhibit is a showcase of textiles, jewelry, beadwork, paintings, basketry and more mediums that span generations and native cultures. 
Heard Museum, 2301 N. Central Ave, Phoenix 85004
(602) 252-8840
Canal Convergence
February 23-26
The Scottsdale waterfront transforms into a large-scale, immersive art experience for four days during Canal Convergence. Visitors can stroll the banks and discover eight contemporary public art installations, and interact with an artist-guided mural painting, installation workshops, dance instruction, live music and a beer and wine garden. Art includes the stunning 3D shapes of Yelena Filipchuk and Serge Beaulieu's "HYBYCOZO" project.
Scottsdale Waterfront, 4420 N Scottsdale Rd, Scottsdale 85251
(480) 874-4645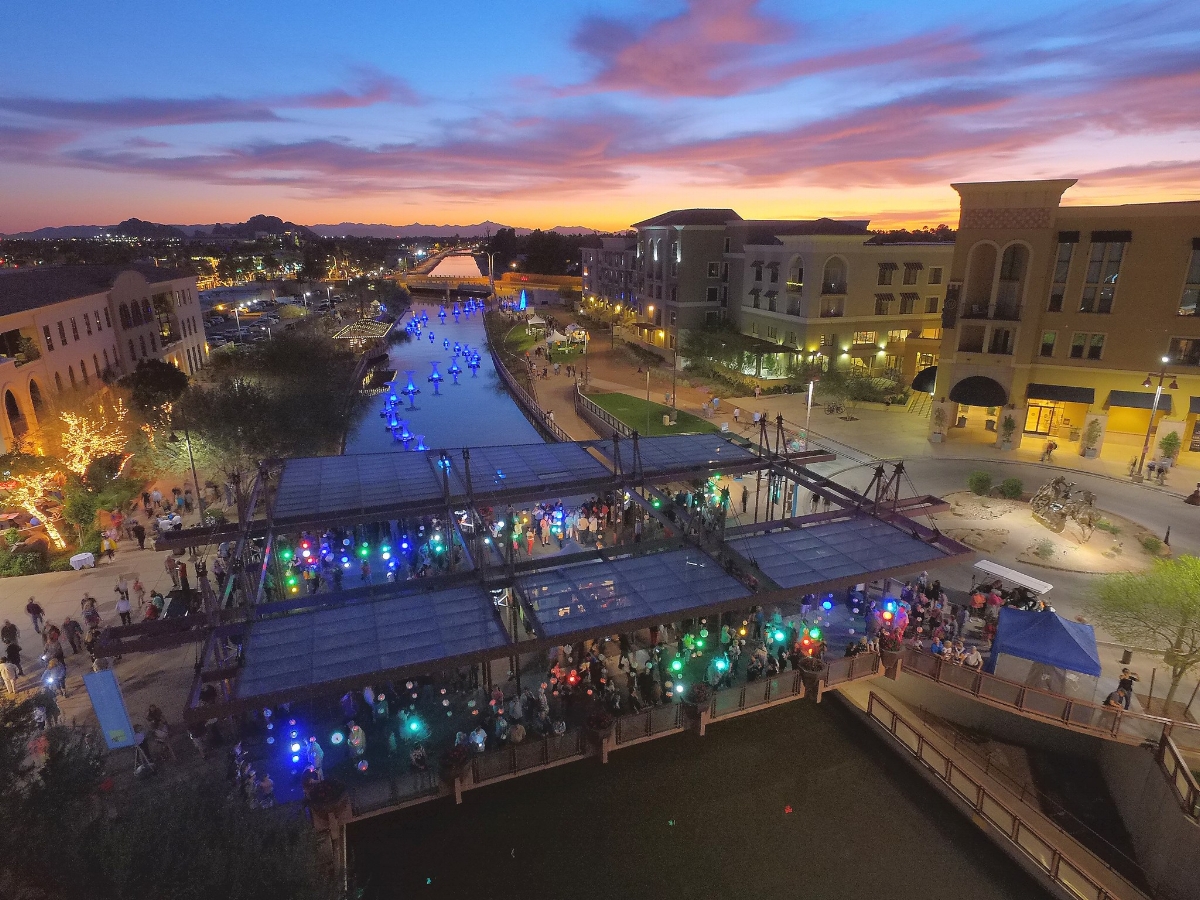 Canal Convergence 2016. Photo by Aphidoidea.
Samurai: Armor from the Ann and Gabriel Barbier-Mueller Collection
March 1-July 16 (excluding Mondays)
Step back in time to a world of fearsome Japanese warriors in Samurai, an exhibit showcasing 140 objects of regalia including helmets, weapons and more battle armor. Through the evolution of equipment and an accompanying illustrated catalog by leading armor experts, the exhibition examines the stories, pageantry and culture of Japan's revered warriors.
Phoenix Art Museum, 1625 N Central Ave, Phoenix 85004
(602) 257-1880
Spark! Festival of Creativity
March 17-18
Art at this outdoor festival isn't just for observing. Interactive exhibitions engage guests to find their own spark of creativity, while enjoying musical performances, activities and food. Past festivals immersed visitors in giant climbable sculptures and a Sonic Forest of LED lights; this year, expect more participatory experiences and inspiring installations. 
Mesa Arts Center, 1 E. Main St., Mesa 85211
(480) 644-6511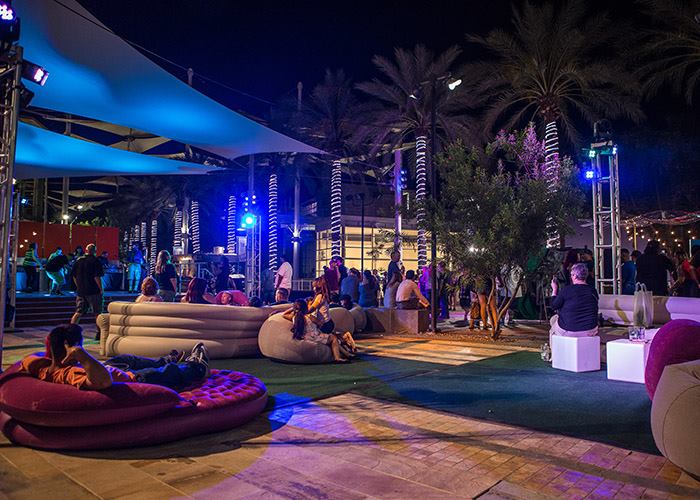 Spark! Mesa's Festival of Creativity. Photo via Mesa Arts Center
Art Detour
March 18-19
Phoenix's original art walk was instrumental in launching the city's monthly First Fridays arts and culture event on the streets of downtown, and it returns for another weekend this spring to bring even more art to the people. Over the weekend, galleries will pen their doors for studio visits, tours and one-time exhibits and installations. This year's outdoor "Intersection" project transforms a downtown public space and takes advantage of pleasant evening temps for an outdoor multimedia experience. Maps, schedules and shuttles will be on hand guide you through the weekend. 
Downtown Phoenix: Check the website for maps as more details are available. 
Tempe Spring Festival of the Arts
March 31-April 2
You've been admiring a lot of art - now take home your own works from the 300 national and local artists at Tempe's huge annual festival. Lining the streets of Mill Avenue are vendors, visual artists, family activities, street performers and food and drink. Don't miss the Sixth + Mill Makers section, curated exclusively by local artists.
Mill Avenue District, 281 S Mill Ave, Tempe, 85281
(602) 997-2601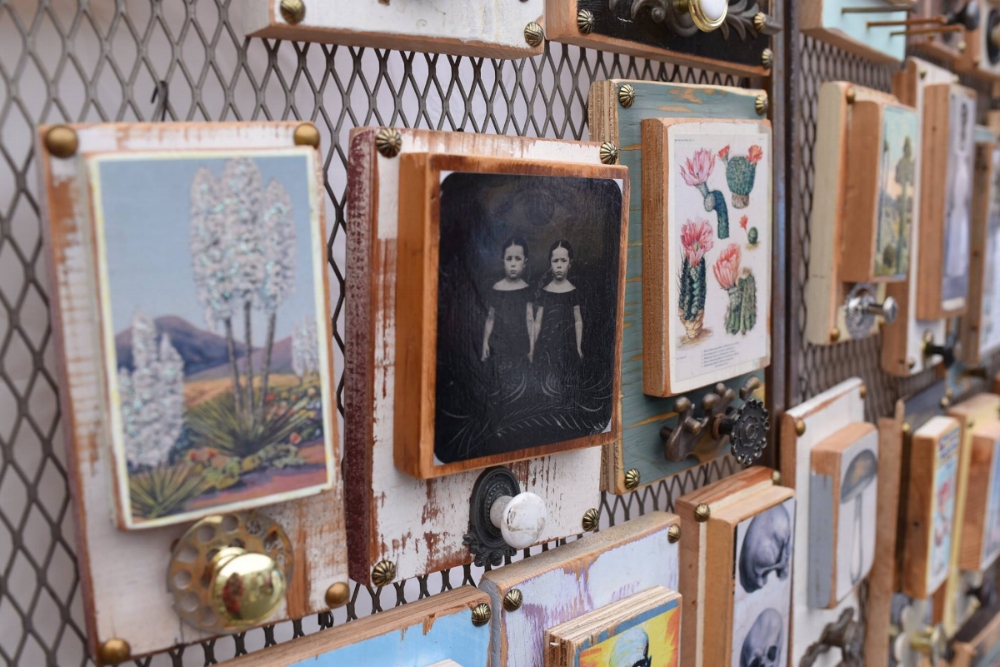 Photo via Tempe Festival of the Arts.
Frida Kahlo and Diego Rivera
April 11-August 20
Don't miss this exhibit's only North American stop on its world tour. The 30 works by famed Mexican artists Frida Kahlo and Diego Rivera are on display from the collection of friends of the artists, and include Kahlo's Self Portrait with Monkeys and Rivera's Calla Lilly Vendor. In addition to paintings, the exhibit offers visitors a chance to see more than 50 photographs taken by Frida Kahlo's father, among others.
Heard Museum, 2301 N. Central Ave, Phoenix 85004
(602) 252-8840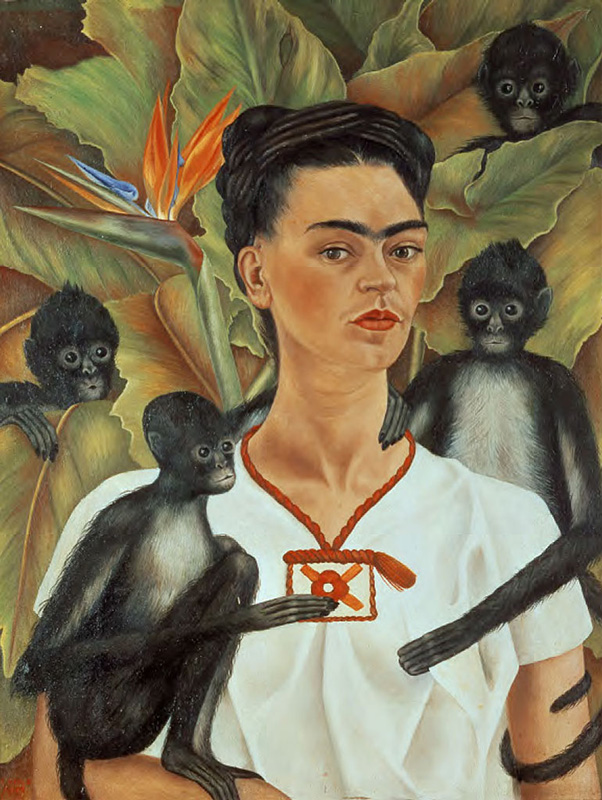 Frida Kahlo and Diego Rivera exhibit. Photo via Heard Museum
Dragons and Vines: Inlaid Guitar Masterpieces 
Through September 4
Mother-of-pearl and gold glimmer from fretboards and guitar bodies in the Musical Instrument Museum's ongoing special exhibit. See masterful inlay design work up-close on the bold collection of instruments from the personal collection of Pearl Works' owner Larry Sifel.
Musical Instrument Museum, 4725 E. Mayo Blvd., Phoenix 85050
(480) 478-6000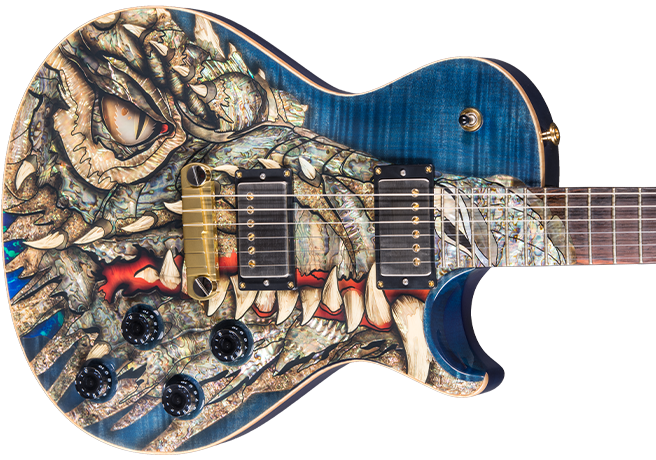 Dragons and Vines exhibit. Photo via Musical Instrument Museum