Past/Future/Present: Contemporary Brazilian Art 
September 1-December 31
This collection is the first presentation of objects from the Museum of Modern Art, São Paulo, to appear in the United States. Hosted by the Phoenix Art Museum, Past/Future/Present gives viewers a glimpse of 70 innovative works in painting, sculpture, photography and more media produced in Brazil from the years between 1990 and now. 
Phoenix Art Museum, 1625 N. Central Ave, Phoenix
(602) 257-1880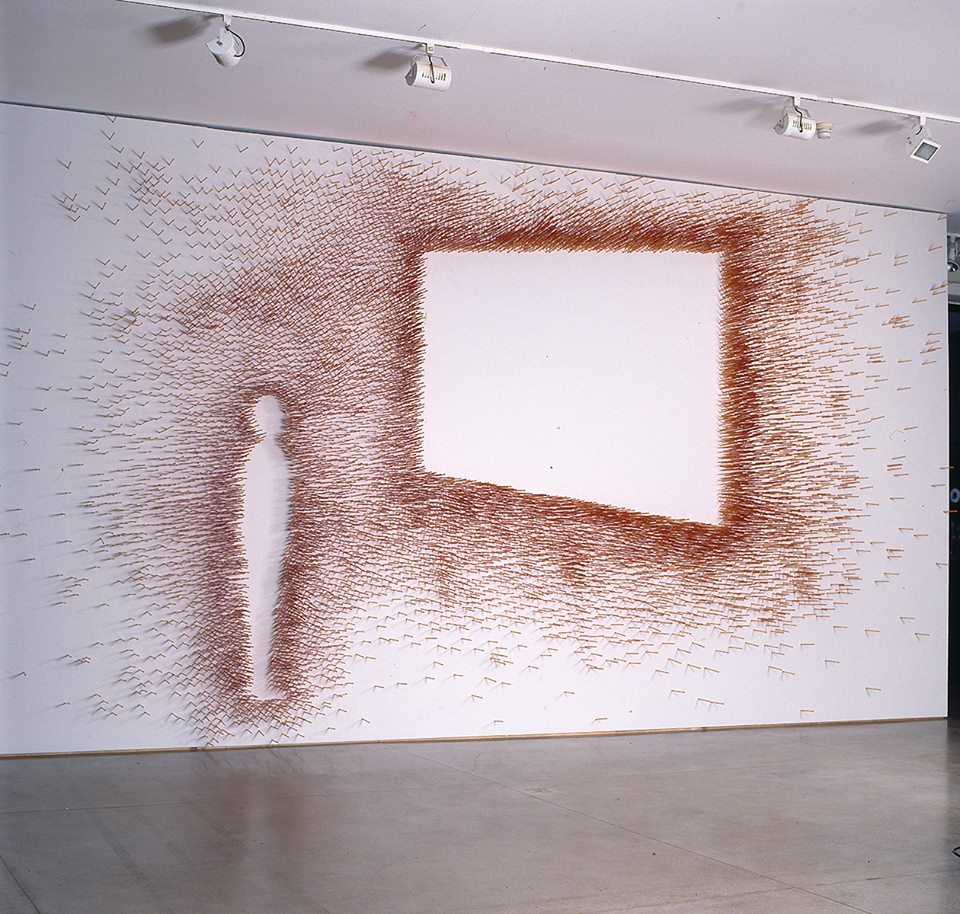 Past/Future/Present: Contemporary Brazilian Art from the Museum of Modern Art, São Paulo. Photo by Romulo Fialdini
2017 Season Kick-Off at Mesa Arts Center
September 8
Celebrate The Good, The Bad and The Weird at Mesa Arts Center to kick off its five new imaginative exhibitions. The party features live music, hot rods and classic cars, food and drink, art demos and more in an outdoor festival. Opening exhibits include AltRealities, an exploration of the surreal with works from 15+ artists.
1 E Main St, Mesa
(480) 644-6500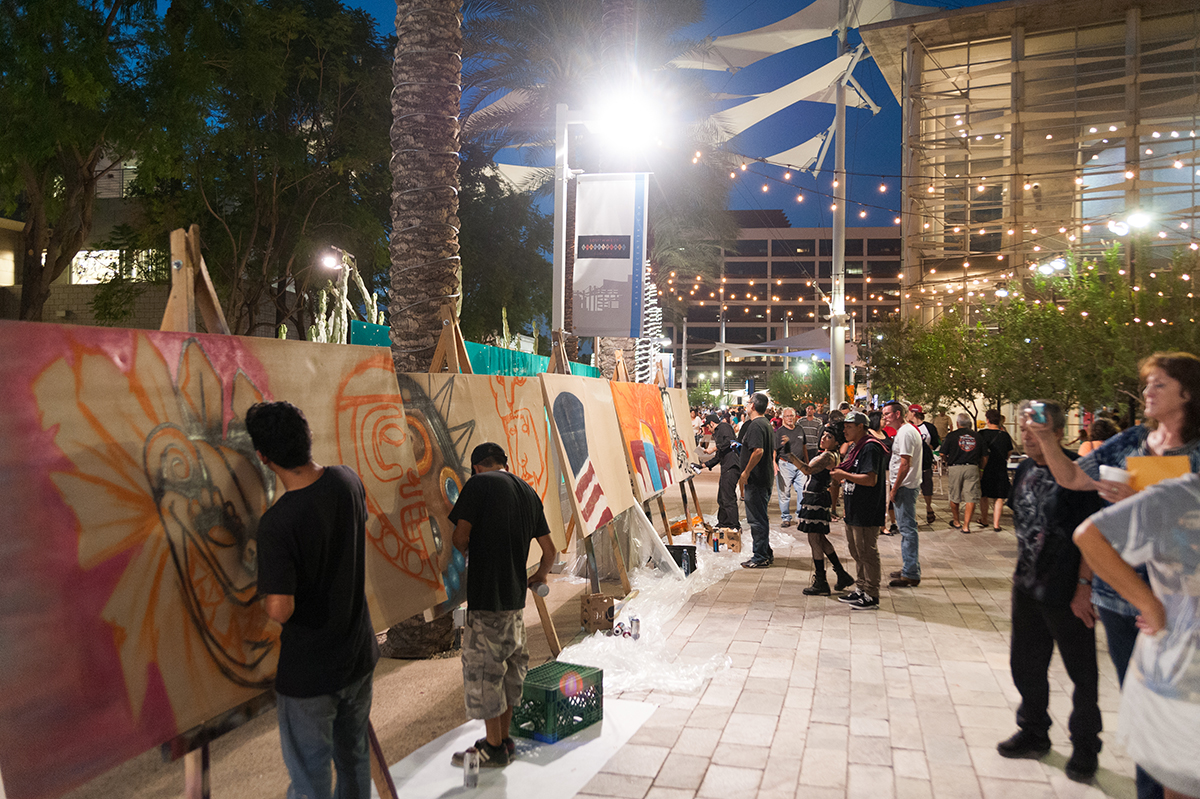 Photo via Mesa Arts Center
Of God and Mortal Men: Masterworks by T.C Cannon
October 7- April 15
A renowned Native American artist of the 20th century, T.C Cannon's art is said have power to engage and foster ideas in its viewers. Analyze his sprawling canvases and the many themes they speak to: A tribute to the power of music in A Remembered Muse; his artistic twist on the Kiowa history in Washington Landscape with Peace Medal Medallion; and many more. This is the first time Cannon's paintings have been on display in more then 20 years.
Heard Museum, 2301 N Central Ave, Phoenix
(602) 252-8840

Photo © 2017 Estate of T.C. CannonPhoto © 2017 Estate of T.C. Cannon
Repositioning Paolo Soleri: The City Is Nature
October 14-January 28
Artist and architect Paolo Soleri is known in Arizona for Cosanti and Arcosanti, two experimental desert communities, and his iconic Soleri bells. To bring together elements from his exploration of environment and architecture, the Scottsdale Museum of Contemporary Art is unveiling an exhibition of his career, containing original sketches, early artisan crafts, and large scroll drawings—some up to 30 feet long. It's the first presentation of Soleri's works on this scale in North American since the 1970s. 
Scottsdale Museum of Contemporary Art, 7374 E 2nd St, Scottsdale
(480) 874-4666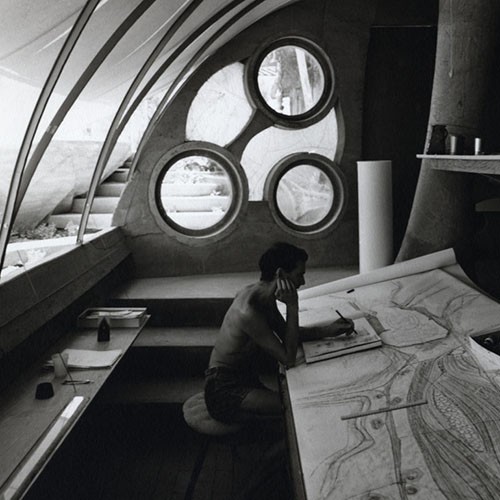 Repositioning Paolo Soleri: The City Is Nature. Photo credit: The Weiner Estate. 
September 1, October 6, November 3, December 1
Fall is the perfect time of year to get out for First Fridays, downtown's monthly, self-guided art walk through the Roosevelt Row Arts District and beyond. Art spaces, galleries and studios open their doors for exploration, cultural attractions such as Phoenix Art Museum and Heard Museum offer free admission and activities, and the streets become a lively scene for walkers seeking art, food, shopping and bars.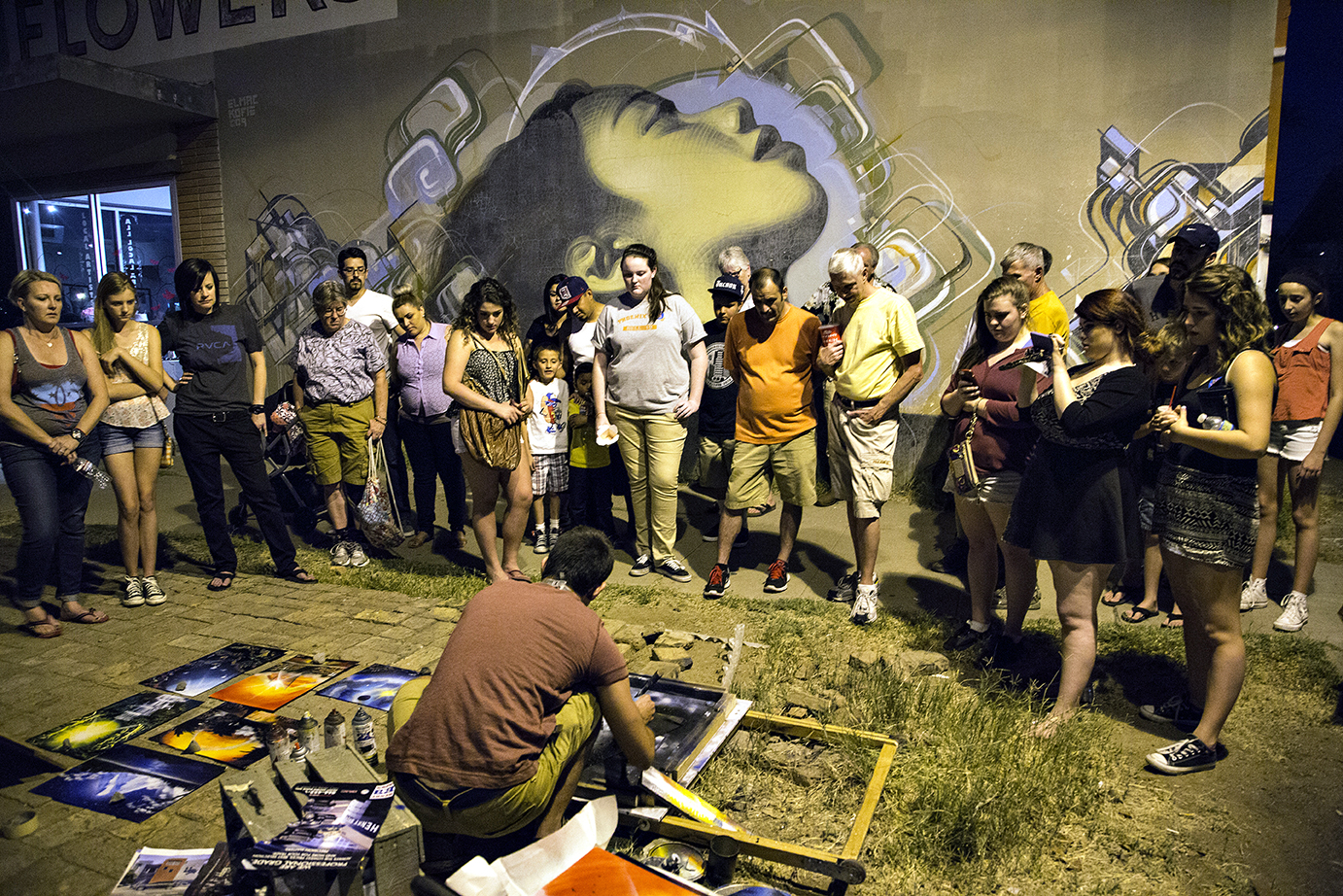 First Fridays
November 4
Live and visual art collide in this colorful annual celebration presented by the Herberger Theater Center. The free performance schedule is a sampler of global arts across indoor and outdoor stages, from taiko drumming to Indian dance to mini cabaret. The festival also includes works in a variety of mediums plus food, drinks and kid-friendly fun.
222 E Monroe St, Phoenix
(602) 254-7399

Herberger Festival of the Arts. Photo via Herberger Theater Center.
Grand Canyon Grandeur
Through December 31
The state's natural wonder gets a diverse artistic treatment in this exhibition at Western Spirit: Scottsdale's Museum of the West. 100 different paintings and prints from 1850 to 1950 showcase the beauty of the Grand Canyon in styles ranging from naturalism to abstraction.
3830 N Marshall Way, Scottsdale
(480) 686-9539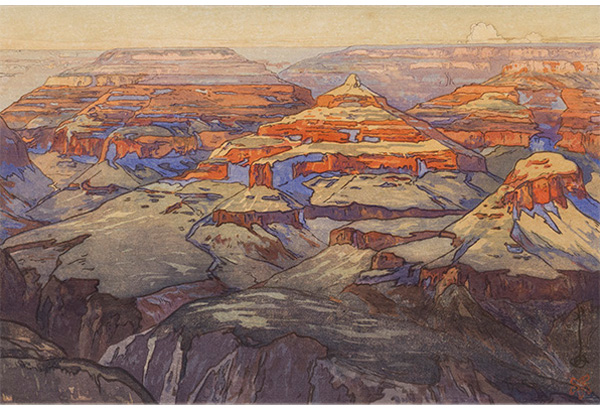 Grand Canyon Grandeur: Hiroshi Yoshida, "Grand Canyon." Photo credit: The A.P. Hays Collection
November 10-12
Head to the hills for one of the area's largest arts and crafts shopping events. More than 200,000 visitors flock to Fountain Hills to peruse the works of 500 artisans to find a handmade holiday gift, including themed ornaments, or just something for themselves. Live music, breakfast and lunch keep shoppers refreshed around the town's signature Fountain Park.
12925 N Saguaro Blvd, Fountain Hills
(480) 837-1654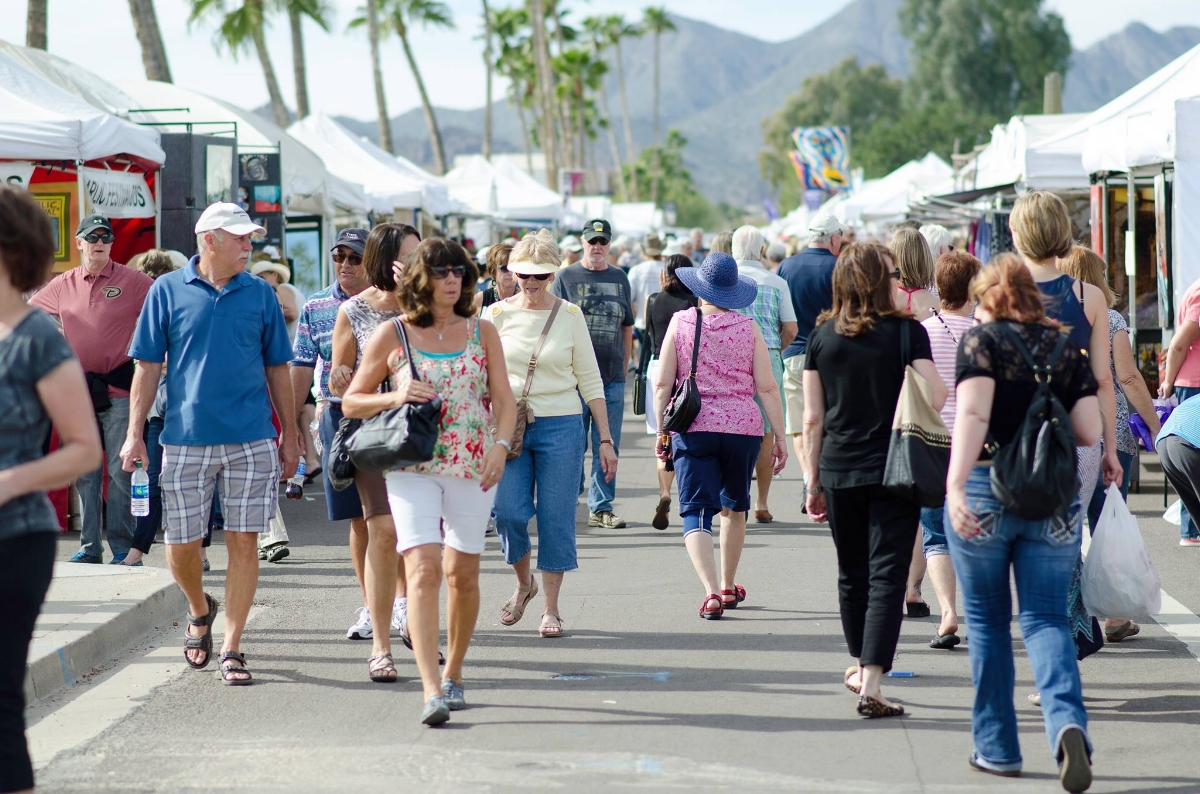 Fountain Hills Festival of Arts and Crafts
November 18-19
Just in time for the holidays, visitors to Downtown Scottsdale's annual ArtFest can browse fine art, crafts and gifts from 150 artisans in Civic Center Plaza's sculpture garden setting. The family-friendly event features activities for kids as well as live music and food.
7380 E 2nd St, Scottsdale
(480) 968-5353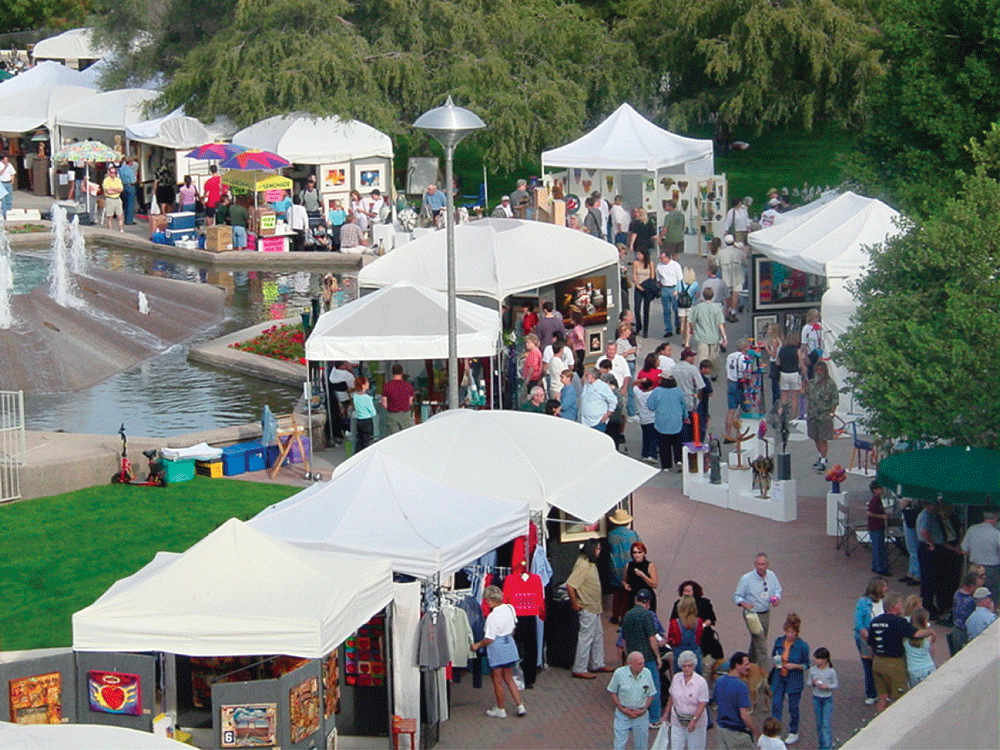 ArtFest of Scottsdale
December 1-3
Mill Avenue transforms into a festival street lined with 400 artist booths, roaming entertainers and musical experiences throughout the weekend. In addition to fine work from artisans, the festival also features a special zone for local businesses in "Sixth + Mill Makers," including unconventional gifts and handmade crafts from upcycled woodworks to floral arrangements. 
Mill Ave and University Drive, Tempe
(602) 331-9016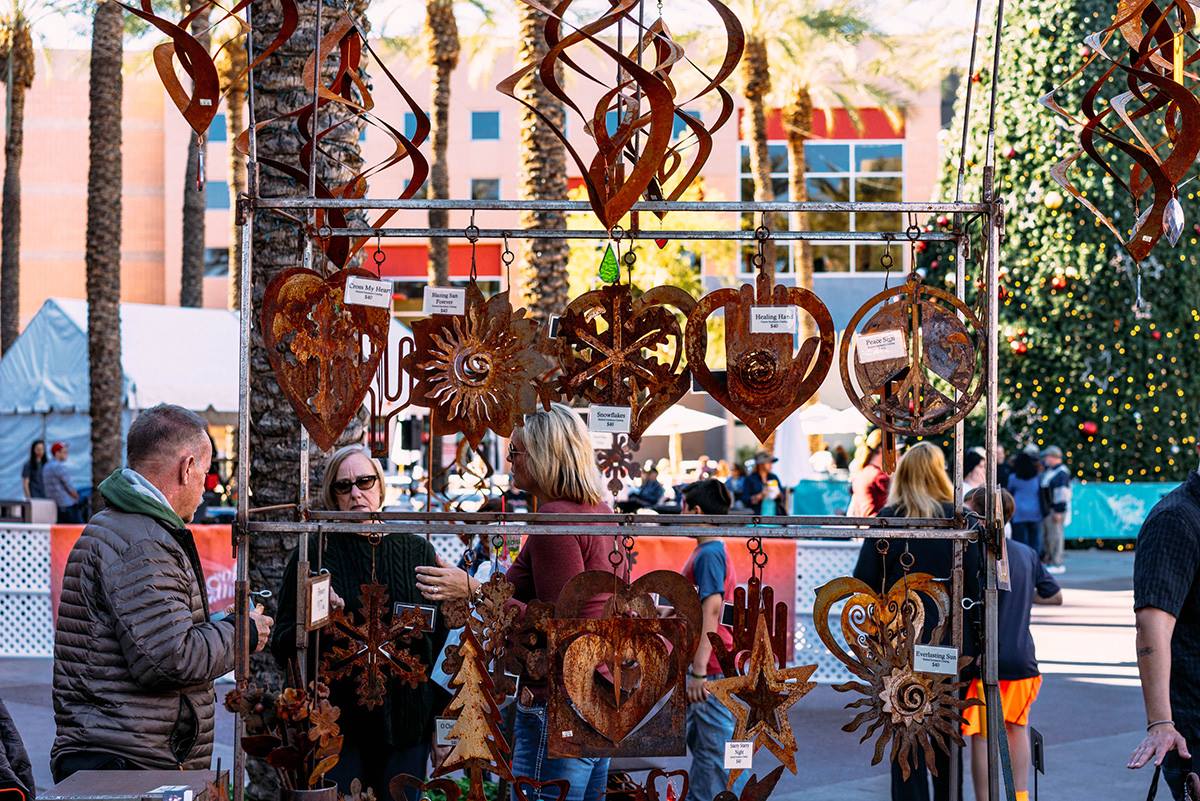 Tempe Festival of the Arts
Mesa Arts Festival
December 9-10
Local, regional and national artists converge for an artwork show at Mesa Art Center's annual festival. In addition to shopping, attendees can catch musical acts on two stages, and watch live artist demos in glassblowing, metals and ceramics.
1 E Main St, Mesa
(480) 644-6500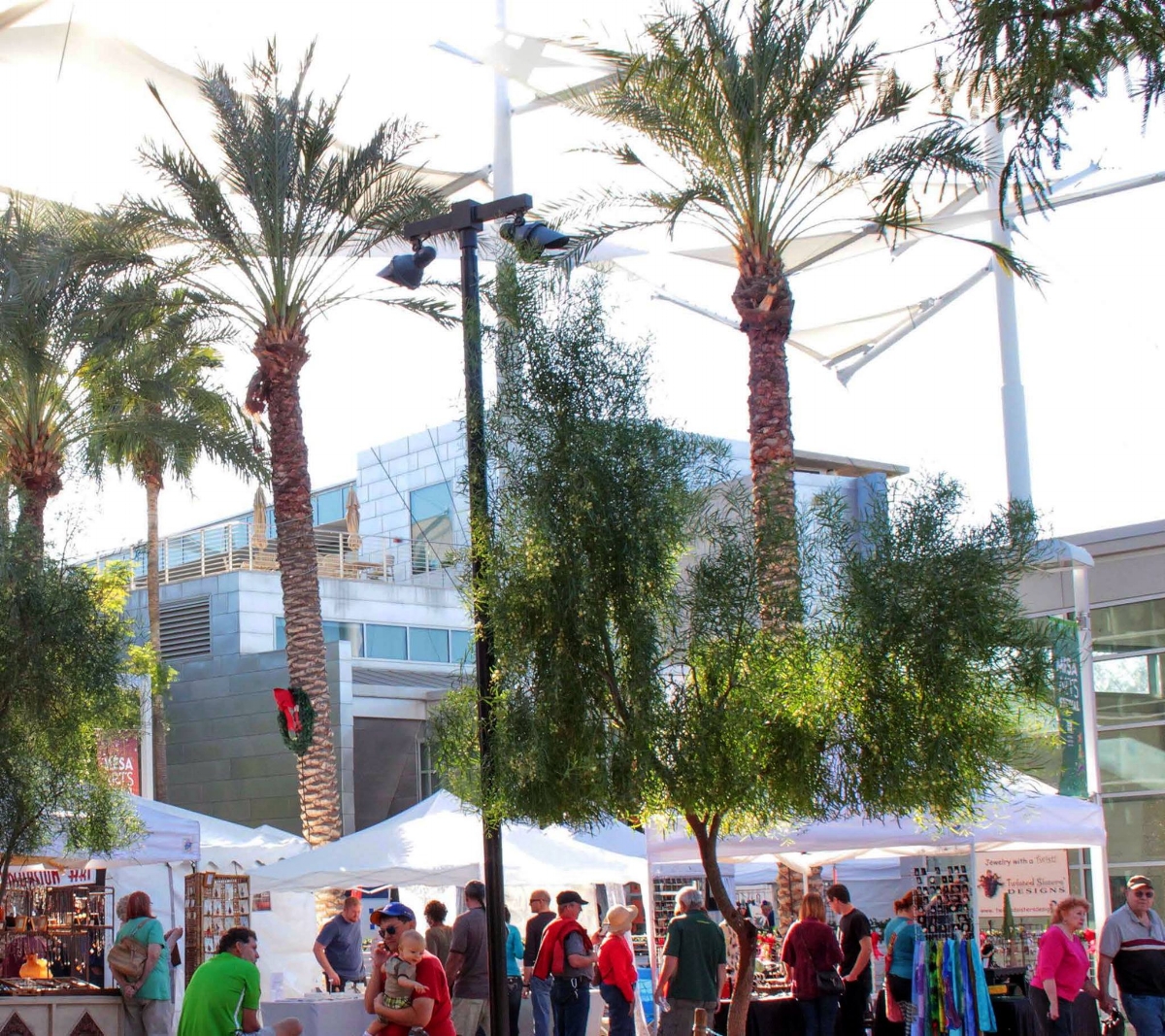 Mesa Arts Festival