Teotihuacan: City of Water, City of Fire
September 15-January 13

Teotihuacan was the first, largest, and most influential metropolis on the American continent. In its heyday between 100 B.C. and 650 A.D., the city encompassed an area of 20 square kilometers with a population of more than 150,000. Both the inhabitants of Teotihuacan, its original name, and why the city was abandoned around 650 A.D. are still unknown. Teotihuacan: City of Water, City of Fire will provide a comprehensive insight into the art, everyday life, and religion of Teotihuacan, and its influence on other regions of Mexico
Phoenix Art Museum
1625 N. Central Ave, Phoenix
(602) 257-1880
Present Tense: Selections from the Lenhardt Collection
September 18-December 16

Phoenix Art Museum will present more than 20 paintings, prints, photographs, and sculptures by artists including Andy Warhol, Roy Lichtenstein, Damien Hirst, Louise Lawler, and others. The exhibition will also feature a recent Museum acquisition, entitled Narnia, by Brooklyn-based painter Shara Hughes.
Phoenix Art Museum
1625 N. Central Ave, Phoenix
(602) 257-1880
Electric Desert at Desert Botanical Garden
October 12-May 12

See the desert, light and sound unite at the Desert Botanical Garden, where the desert becomes a living canvas after the sun goes down. Take a journey through the garden with ambient electronic music as the desert lights up using projection mapping technology.
Desert Botanical Garden
1201 N. Galvin Parkway
The Life and Work of Pedro E. Guerrero at Taliesin West
October 18 - November 14

The Frank Lloyd Wright Foundation will be dispaying a rarely seen original photography collection from one of the most well-known architectural photographers of all time, Pedro E. Guerrero, at Taliesin West.

The collection is a work of 14 original, signed photographs taken by Guerrero at Taliesin West between 1940s and 1950s when he served as legendary architect Frank Lloyd Wright's official photographer. The prints will be on display in situ, meaning within the places they were taken, at Wright's winter home in Scottsdale.
Taliesin West
12621 N Frank Lloyd Wright Blvd, Scottsdale
(480) 627-5340
Yua: Henri Matisse and the Inner Arctic Spirit
October 29- February 2
Yua: Henri Matisse and the Inner Arctic Spirit explores the cultural influence the Inuit people had on contemporary artists Henri Matisse. The exhibit will include pieces previously not displayed in the United States, as well as dozens of Native Alaskan mask sets that have not been displayed together for more than a century.
Heard Museum
2301 N Central Ave, Phoenix
(602) 252-8840
Sonwai: The Jewelry of Verma Nequatewa
October 5- March 10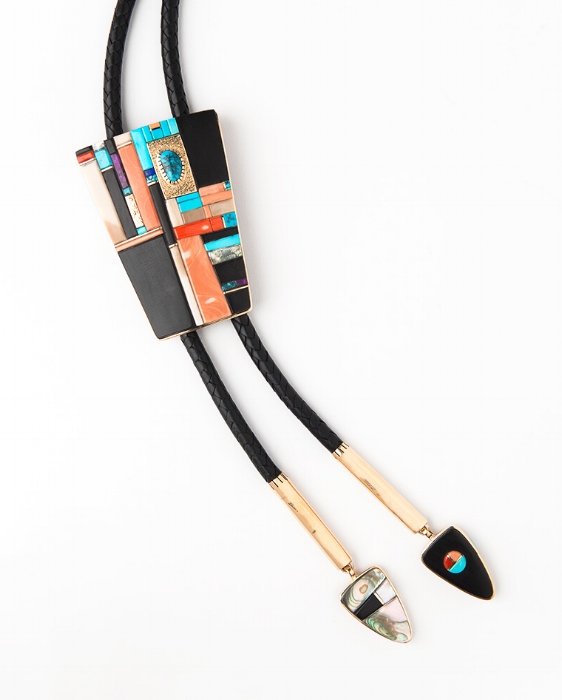 Verma Nequatewa began an apprenticeship with her uncle Charles Loloma around 1966, where she worked for more than twenty years perfecting her jewelry-making and her honing her own sense of design. While she has been recognized internationally for her talent, this is the first comprehensive display of her creations.
Heard Museum
2301 N Central Ave, Phoenix
(602) 252-8840
NKAME: A Retrospective of Cuban Printmaker Belkis Ayón
October 14-January 28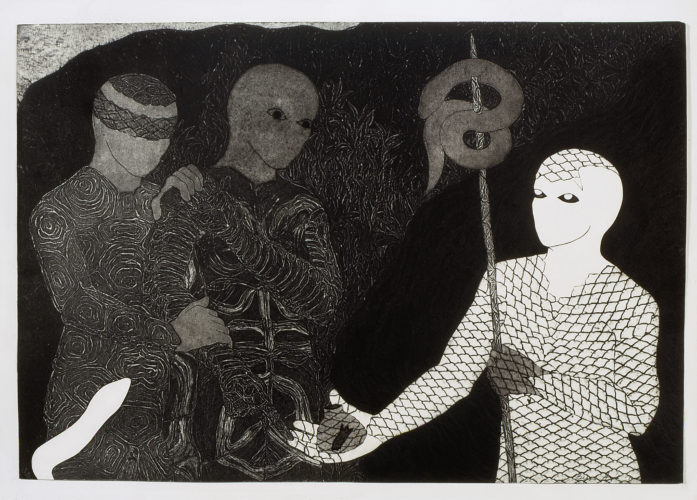 The Scottsdale Museum of Contemporary Art will showcase 48 prints and audiovisual material that showcase the work of Cuban printmaker Belkis Ayón. Her work, presented in a palette of black, white and gray was largely inspired by the Abakuá Secret Society. Nkame was named one of the "Top Ten Exhibitions in the World" by ARTnews magazine and one of the "Top Ten Exhibitions in New York City" by The New York Times in 2017.
Scottsdale Museum of Contemporary Art
7374 E 2nd St, Scottsdale
(480) 874-4666
Double Agents: Carla Fernández and Pedro Reyes
October 27-February 3
Experience the work of two of Mexico's most famous contemporary artists, Carla Fernández and Pedro Reyes. For the first time ever they work on an artistic collaboration in the form of protest posters, accompanied by individual works of sculpture, video, fashion and photography.
Scottsdale Museum of Contemporary Art
7374 E 2nd St, Scottsdale
(480) 874-4666
October 5, November 2, December 7

Fall is the perfect time of year to get out for First Fridays, downtown's monthly, self-guided art walk through the Roosevelt Row Arts District, Grand Avenue Arts District and other locations throughout downtown.
Art spaces, galleries and studios open their doors for exploration, cultural attractions such as Phoenix Art Museum and Heard Museum offer free admission and activities, and the streets become a lively scene for walkers seeking art, food, shopping and bars. 
October 27
Live and visual art collide in this colorful annual celebration presented by the Herberger Theater Center. The free performance schedule is a sampler of arts across two outdoor stages. The festival also includes works in a variety of mediums plus food, drinks, craft beer and wine tasting, vendor booths and kid-friendly fun.
Herberger Theater Center
222 E Monroe St, Phoenix
(602) 254-7399
November 9-11

Head to the hills for one of the area's largest arts and crafts shopping events. More than 200,000 visitors flock to Fountain Hills to peruse the works of 500 artisans to find a handmade holiday gift, including themed ornaments, or just something for themselves. Live music, breakfast and lunch keep shoppers refreshed around the town's signature Fountain Park.
12925 N Saguaro Blvd, Fountain Hills
(480) 837-1654
November 17-18

Just in time for the holidays, visitors to Downtown Scottsdale's annual ArtFest can browse fine art, crafts and gifts from 150 artisans in Civic Center Plaza's sculpture garden setting. The family-friendly event features activities for kids as well as live music and food.
Scottsdale Civic Center Plaza
7380 E 2nd St, Scottsdale
(480) 968-5353
November 30-December 2

Mill Avenue transforms into a festival street lined with 300 artist booths, roaming entertainers and musical experiences throughout the weekend. Hundreds of artists from across North America will present unique, hand-made artwork that offers visitors a distinctive shopping experience. 
Downtown Tempe
Mill Ave and University Drive, Tempe
(602) 331-9016