When it comes to the best things to do in Phoenix, few people know more than the experienced concierge staff at Phoenix resorts and hotels. We've got the the insider tips, secrets, and recommendations of more than a dozen concierge hosts that we'll be bringing to you over the coming months.
This week we feature Diane Schure of the Carefree Resort & Conference Center.
How long have you been a concierge at Carefree Resort & Conference Center?
Six years
Name one "secret" location that a traveler must visit. 
Sear Kay Ruins is a Native American ruin located near Bartlett Lake. I always suggest the guests bring a packed lunch so that they can have a picnic while enjoying the unbelievable views.
What are your top five recommendations for visitors to do/see while they are in Phoenix?  
Spur Cross Ranch Conservation Area located in Cave Creek which offers hiking and horseback riding. Live bull riding at The Buffalo Chip Saloon located in Cave Creek, Bartlett Lake is a short drive from the Resort offering all sorts of fun on the lake, Heard Museum (North Scottsdale), and the Desert Botanical Garden located in Phoenix.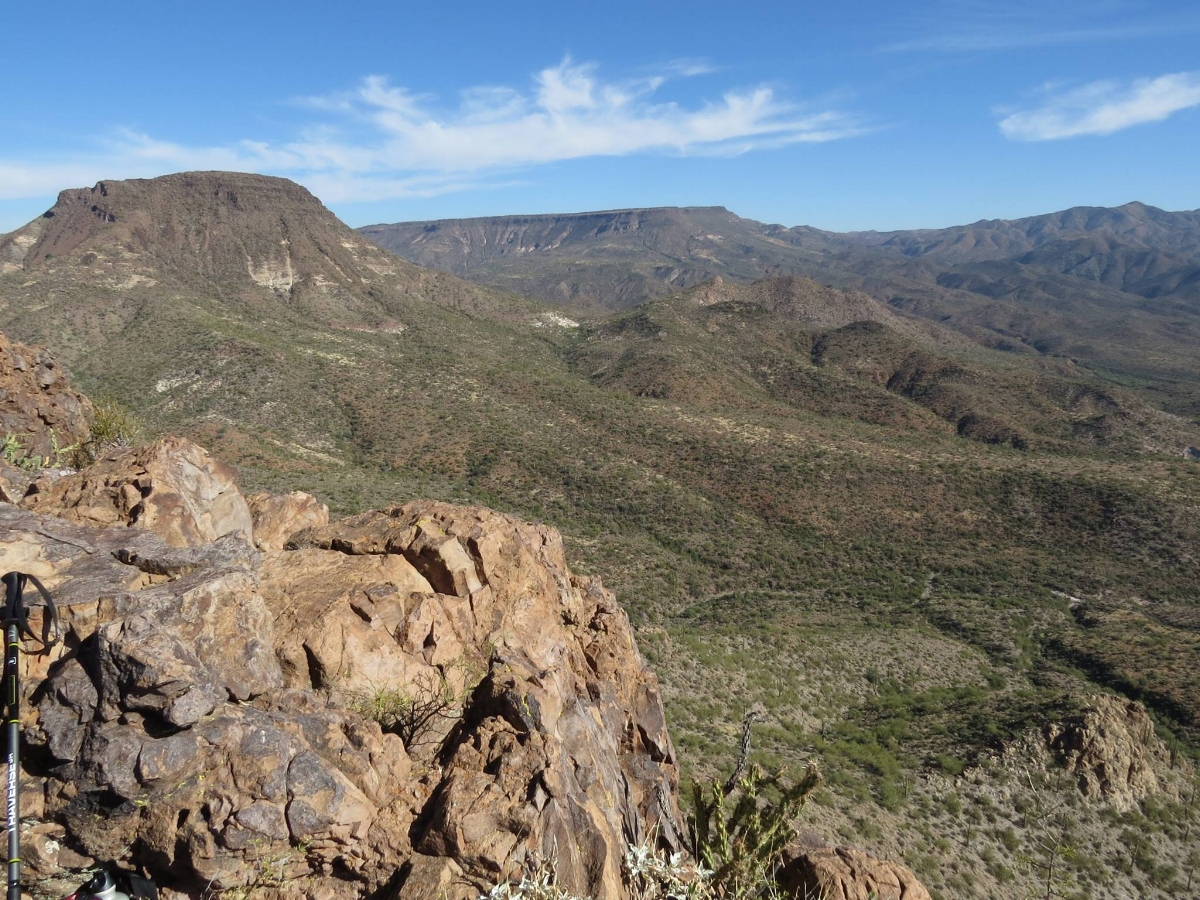 Spur Cross Ranch Conservation Area

What are your favorite Phoenix restaurants? Why are these your favorite?  
What "touristy" things do you think locals are missing out on?
Musical Instrument Museum and Sear Kay Ruins.
What is your favorite experience in Greater Phoenix?
Moving here from the East Coast, I still remember attending my first ballgame. I couldn't believe it; a stadium with a roof that opens and closes, air conditioning, someone selling margaritas in the aisles and great food. Another favorite has been going to the Buffalo Chip Saloon and watching the live bull riding. I always enjoy their barbecue and music.
Who is your favorite local character?
Gary Sprague and Dusty. Gary is a singing cowboy and rides on his horse Dusty thru the streets of Old Town. We have him come to the Resort for many functions. Johnny Ringo is the owner and tour guide of Carefree Adventures Jeep Tours. I send many guests to him.
Tell us your favorite off-the-beaten-path or hidden attraction, restaurant, etc.:
Historic Heritage Square with such places as Rosson House, Teeter House, Arizona Doll & Toy Museum, Pizzeria Bianco and Binkley's Restaurant in Cave Creek.
If someone only had one day to explore Phoenix, what would you recommend that they do?
The Desert Botanical Garden — dine at their new café then go to the Phoenix Zoo. Also, hiking at Bartlett Lake and visiting Sear Kay Ruin. I would also recommend visiting the towns of Carefree and Cave Creek for their uniqueness.
Tell us about Carefree Resort & Conference Center: 
Carefree Resort & Conference Center is nestled in the Sonoran Desert. We have the most wonderful views and when you arrive, you immediately feel peaceful. There's wonderful food at The Lariat and our staff offers great customer service. Carefree Resort is unique compared to other resorts because we are located in a quiet area and are surrounded by the desert. We truly are one of a kind in the Valley.

Do you have any fun facts about Carefree Resort & Conference Center?