When it comes to the best things to do in Phoenix, few people know more than the experienced concierges at Greater Phoenix's resorts and hotels. We've got tips, secrets and recommendations from more than a dozen concierge hosts. We've over halfway through our series and will be bringing you several more concierges over the coming weeks.
This week we feature Judy Kabler of Hotel Valley Ho.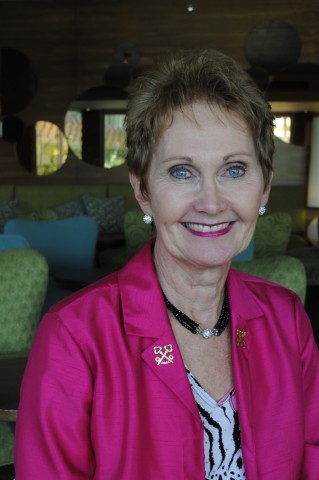 Judy Kabler of Hotel Valley Ho

What are your top five recommendations for visitors to do/see while they are in Phoenix?
Visitors shouldn't miss the Arizona Science Center, Heard Museum, Phoenix Art Museum, Desert Botanical Garden, or a baseball game at Chase Field.
Tell us your favorite off-the-beaten-path or hidden attraction, restaurant, etc.
A few of my favorite, lesser-known spots are the Welcome Diner, Drive-Thru Gallery and the Mystery Castle.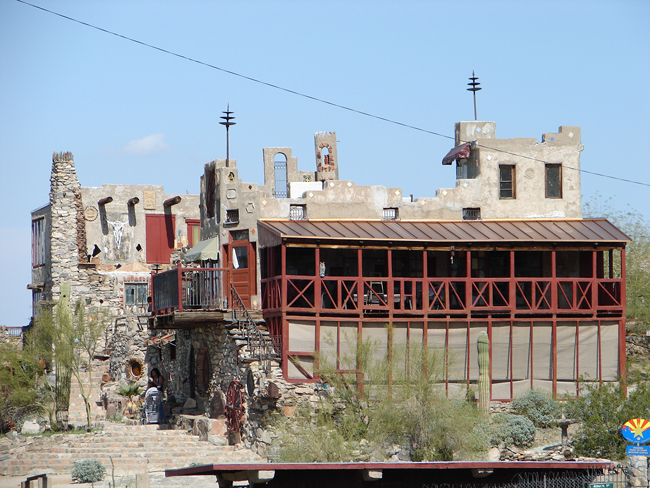 Mystery Castle

What are your favorite Phoenix restaurants?
Phoenix is a hot spot for up-and-coming restaurants. Beckett's Table has a fun, casual atmosphere with delicious comfort food. St. Francis reminds me of the Valley Ho as it's in a restored building and was given a fresh start as a culinary fan favorite. I get a lot of requests for Mexican food, and everyone loves Barrio Café. Chef Silvana Salcido Esparza is so creative with her cuisine that you will never find dishes like hers in any other restaurant. I could go on forever about dining in Phoenix, but this blog would become a novel!
Name one "secret" location that a traveler must visit.
I think the Farm at South Mountain is such a great place to take visitors. Who would imagine a 10-acre farm with 100 pecan trees and three restaurants (Morning Glory Café, The Farm Kitchen and Quiessence) situated just eight minutes from downtown Phoenix? It also has a modern market called Botanica, as well as Utopia, a massage-and-wellness retreat.
What is the best/easiest mode of transportation to get around Phoenix?
The light rail system is such a great way to combine bus, cab or sedan transportation at an affordable price. The light rail now travels 20 miles and serves Phoenix, Mesa and Tempe.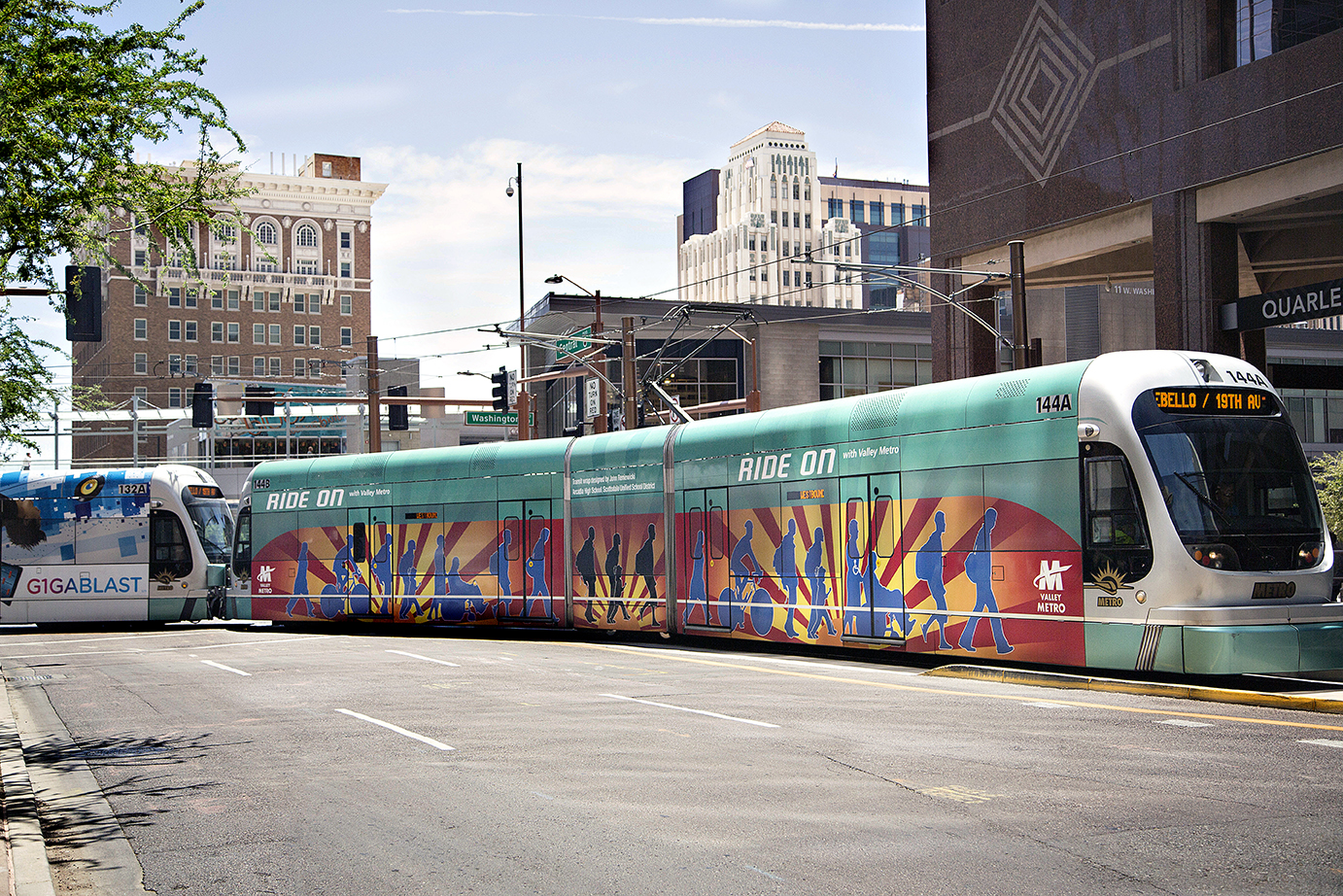 The light rail in downtown Phoenix
 
What "touristy" things do you think locals are missing out on?
When I first moved to the area, I became a tourist. I took a city tour and visited all the museums and attractions that were available. Locals need to experience their city and take advantage of everything that it has to offer! Everyone should take a city tour from an experienced guide who will show you the fabulous attractions that all our tourists see.
What is your favorite experience in Greater Phoenix?
Thousands of people travel to downtown Phoenix on the first Friday night of the month to tour the local art galleries, music venues and cafés. It is called First Fridays, and it's centered in Roosevelt Row. It is so much fun to see the creative people that have made this area so vibrant.
Who is your favorite local character?
Lenny Dee is a jeep tour driver for Old West Trails Tours. He is quite a colorful character and usually wears an oversized cowboy hat, black eye patch, full-length buckskins and jangling spurs. He carries a big fancy knife and a single-action Colt 45 revolver. His wife and fellow tour guide, Sandy, is a full-blooded Apache and has learned the craft of her ancestors, which she demonstrates by making Lenny's ornate leather vest and beaded pouches. Lenny tells a little about his background, which includes breaking and training horses for John Wayne. The jeep that he drives to explore the desert is outfitted with horns that measure about six feet wide and a shift handle made from animal antlers.
If someone only had one day to explore Phoenix, what would you recommend that they do?
I would recommend that they start the day with breakfast at Gertrude's, the new restaurant at the Desert Botanical Garden. A tour of the garden offers insights into the plant life that abounds in our desert. Next, I'd recommend a short drive to the Heard Museum to view the Valley's greatest selection of Native American art. Docents are often available to give fascinating history. For dinner or a cocktail, the Compass Arizona Grill offers panoramic views as it rotates atop the Hyatt Regency Phoenix. A splendid way to finish the evening is with show at the Herberger Theater or the iconic Orpheum Theater.
How long have you been a concierge at Hotel Valley Ho?
I am proud to be the concierge manager at Hotel Valley Ho since 2005, but I have been a concierge in the Valley for 28 years.
Tell us about the hotel:
Hotel Valley Ho was built in 1956 and become a Hollywood hideaway after Natalie Wood and Robert Wagner had their wedding reception at the hotel in 1957. Westroc Hotels & Resorts bought the hotel in 2002 and restored it to its original mid-century-modern design. We have great seasonal American fare at ZuZu, cocktails at the OH Pool and revitalizing treatments at VH Spa. Walking through the front door makes you feel like you've stepped into the 1950s!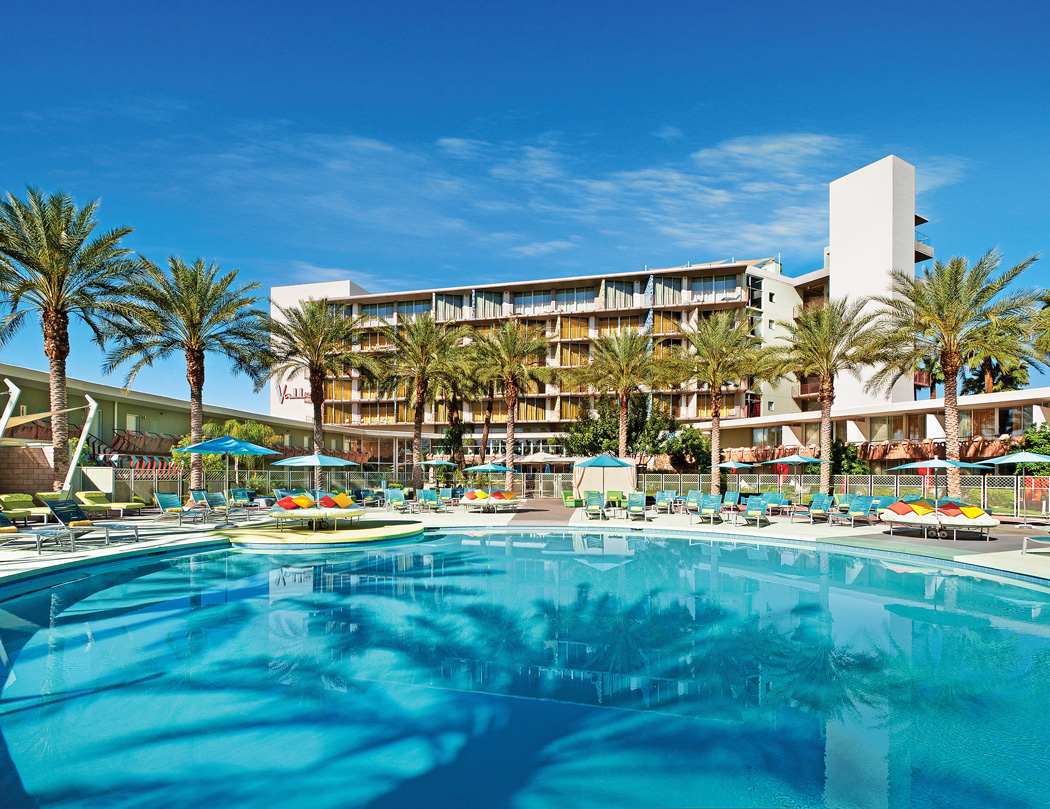 Hotel Valley Ho

Any other advice for visitors to Phoenix?
Always stop by a local hotel and check with the concierge if you have any questions. Many tourists have stopped by my desk and said that they wished they had talked to me before they started their excursions. We are extremely knowledgeable about the area and can help you explore the city!