When it comes to the best things to do in Phoenix, few people know more than the experienced concierges at Greater Phoenix's resorts and hotels. We've got tips, secrets and recommendations from more than a dozen concierge hosts, and we'll be sharing their insider knowledge with you during the coming months.
This week we feature Brian Madden of JW Marriott Desert Ridge Resort & Spa.

Brian Madden of the JW Marriott Desert Ridge Resort & Spa
If someone only had one day to explore Phoenix, what would you recommend that they do?
I would recommend they explore Phoenix with a company called Detours of Arizona. Detours does an absolutely outstanding job of introducing people to Phoenix (or reintroducing those of us who might have forgotten how beautiful the city really is). Enjoy views from South Mountain, the shops and galleries of Old Town Scottsdale, the famous Camelback Mountain to the historic capitol in Downtown Phoenix. This tour truly captures the beauty and intrigue of Phoenix. And lunch is catered from one of the magnificent local restaurants Detours partners with.
What are your top five recommendations for visitors to do/see while they are in Phoenix?
1. Activity: Musical Instrument Museum
Take an afternoon to visit the wonderful Musical Instrument Museum. With instruments from over two hundred countries and territories around the world, the MIM is truly a world-class museum. Their innovative wireless audio system immerses you in the sounds of the musical instruments you encounter as you approach them. It is a must-see for any guest I speak with.
Food pairing: Café Allegro
While you're at MIM, enjoy lunch at Café Allegro which offers a marvelous array of organic, vegetarian and farm-to-fork items. I recommend the Mexican quiche stuffed with, cheddar cheese and peppers. Yum!
2. Activity: Dolly Steamboat
Many guests want to step out of the city life to experience true Arizona scenery. Some will head up north to the Grand Canyon, but I recommend traveling the Apache Trail through the mysterious Superstitions Mountains. When you reach Canyon lake, take a nature tour on the Dolly Steamboat. During this 6 mile tour, you may encounter desert bighorn sheep, bald eagles and a number of other desert creatures.
Food Pairing: Tortilla Flat
No trip through the Apache Trail is complete without a visit to Tortilla Flat. And no visit to Tortilla Flat is complete without a visit to the Superstition Restaurant & Saloon. Grab a seat on one of their saddle bar stools and enjoy their fantastic prickly pear gelato.
3. Activity: Desert Botanical Garden
It's educational and it's beautiful. The Desert Botanical Garden is celebrating their 75th Anniversary, and the scenery is as stunning as ever. Whether you're listening to their Music in the Garden series, feeling the desert night on a flashlight tour or simply seeing the 50,000-plus plants showcased, the Desert Botanical Garden is sensory overload.
Food Pairing: Gertrude's
Named after Mrs. Gertrude Divine Webster, founder of the Desert Botanical Garden, Gertrude's offers a true farm-to-table experience. Gertrude's offers the ambiance of the garden alongside chef Stephen Eldridge's modern American cuisine.
4. Activity: Buffalo Chip Saloon
The guest looking for the local Western scene should look no further than Buffalo Chip Saloon. This Cave Creek hotspot is the perfect place for live music, line dancing and professional bull riding. If you have two left feet (as I do), head over on Thursday or Sunday nights for free dance lessons.
Food Pairing: Cartwright's
This quirky-yet-cultured dining experience honors Southwestern heritage with its cuisine as well as the spirit of its staff. While the food is superb, you stay for the stories of the ranch house's rich Arizona history.
5. Activity: Taliesin West
Arizona is rich with Frank Lloyd Wright architecture. Some cities around the country might boast buildings or communities featuring his signature designs, but only Arizonans can say we're home to the main campus for the elite Frank Lloyd Wright School of Architecture. Sitting upon 500 acres of preserved Sonoran Desert, Taliesin West is truly a sight to see.
Food Pairing: Renegade by MOD (edit: now closed)
I have always been a fan of Renegade Tap & Kitchen, offering an extensive menu of refined-yet-affordable Western fare. Recently, the ever-popular chef Michael O'Dowd of Kai has partnered with Renegade, and the restaurant is now known as Renegade by MOD.
What are your favorite Phoenix restaurants? Why are these your favorite?
Lon's at The Hermosa Inn: Lon's 1-acre garden produces enough organic herbs, fruits and vegetables to craft an array of specialty menu items that are ever-changing. Ask to be seated on the patio for the most elegant ambiance.
Posh: Posh is what you call an "experience restaurant." As you arrive, you are handed a list of that evening's main ingredients. After crossing off the items you don't care for (or may be allergic to), their improvisational chefs prepare a one-of-a-kind entre incorporating your favorite flavors.
Cibo: This urban pizzeria is set in a restored 1913 bungalow in downtown Phoenix. Space is limited, and seating is cozy. Only the finest meats and cheeses, imported from Italy, make it onto the menu. I highly recommend the La Noce Pizze (tomato sauce, mozzarella and ricotta cheeses, arugula and walnuts).
Tryst Café: For a more casual atmosphere, I absolutely adore Tryst Café. Tryst prides itself on offering the freshest menu items by sourcing most of its organic produce locally. The service is always upbeat, and the staff is always ready to find the perfect items to fit any dietary need. (Almost every menu item can be made gluten-free upon request.)
Name one "secret" location that a traveler must visit.
Known as "The Valley's Hidden Gem," this experience is not to be missed. The charming mix of gardens, markets and restaurants have history dating back to the 1920s. Dine at Quiessence, which offers traditional and seasonally inspired cuisine. The land and the trees give this farm an otherworldly level of charm and rustic peacefulness in the middle of the big city.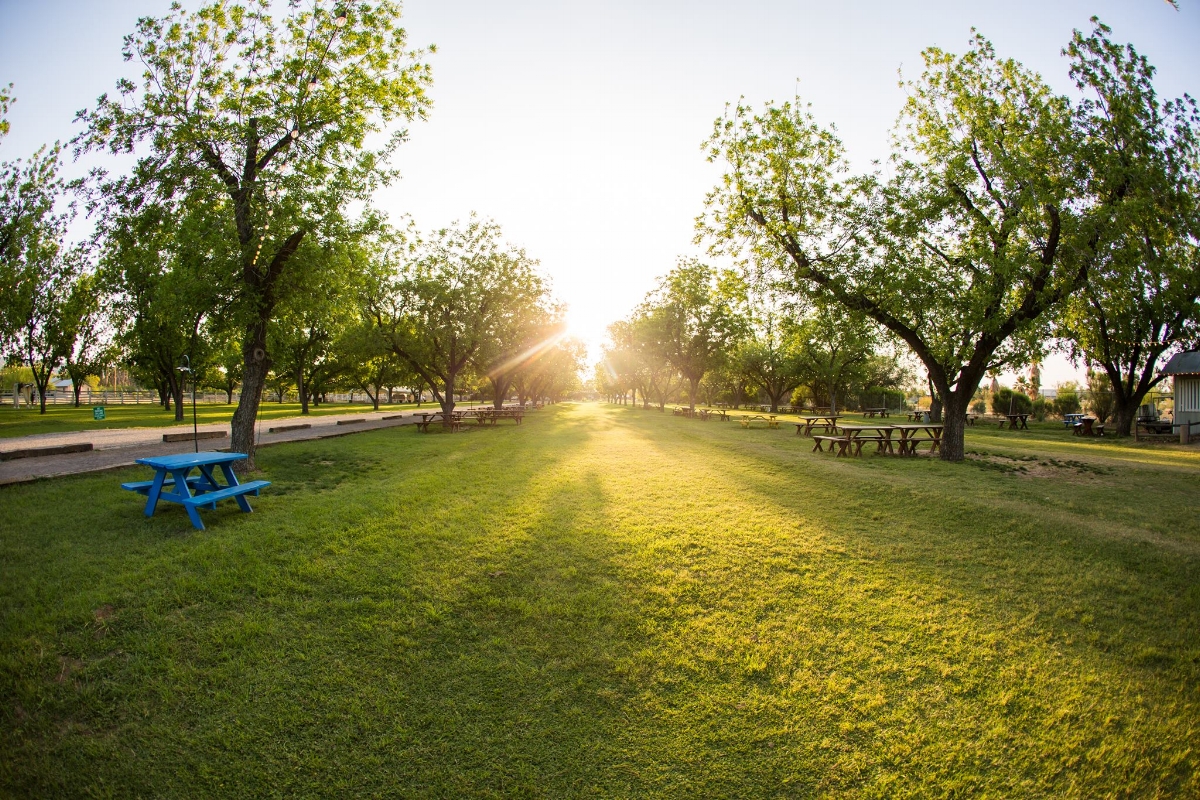 The Farm at South Mountain
 
What "touristy" things do you think locals are missing out on?
For 30 years, Old Town Scottsdale has hosted the Scottsdale Artwalk on Thursday evenings from 7-9 p.m. along Main Street and Marshall Way. Go at your own pace as Scottsdale's delightful art galleries open their doors for you to wander and take in the work of many Southwestern artists. Enjoy live music, dine at one of the outstanding restaurants in the area (I recommend The Mission), or take a horse-drawn carriage ride if you so desire.
What is your favorite experience in Greater Phoenix?
While I spend a tremendous amount of time recommending restaurants, vendors and other activities, I must say that my absolute favorite aspect of Arizona is really quite simple. As the cacti and desert wildflowers bloom in the spring, I get a great deal joy from hiking the Go John trail through Cave Creek Regional Park. The blooming trees and flowering cacti bring the sweetest smells to the entire Sonoran Desert, but my favorite place to enjoy them is Cave Creek.
Do you have any fun facts about the JW Marriott Desert Ridge?
The resort sits on approximately 405 acres of land with 950 guest rooms, two 18-hole golf courses, five pools, a 1,600-foot lazy river, full spa and three ballrooms.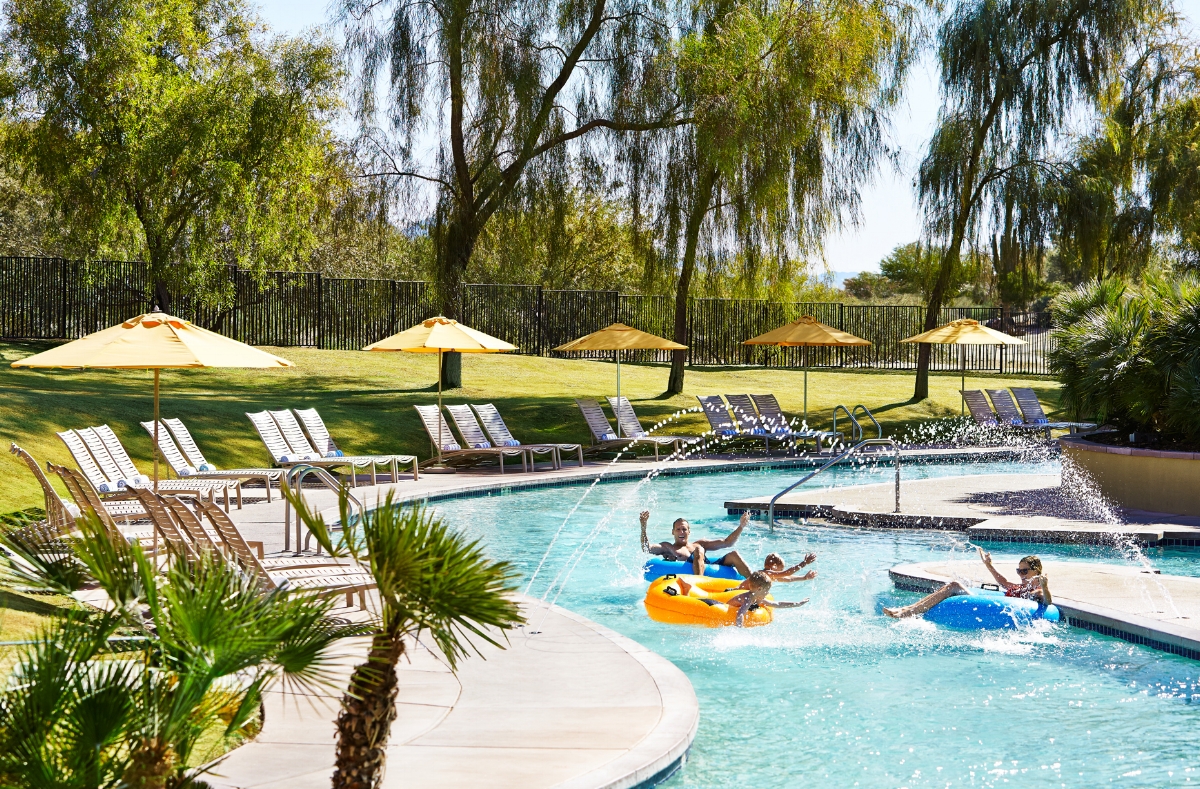 JW Marriott Desert Ridge Resort & Spa