When it comes to the best things to do in Phoenix, few people know more than the experienced concierges at Greater Phoenix's resorts and hotels. We've got tips, secrets and recommendations from more than a dozen concierge hosts.
This week we feature April Moore Russell of Sanctuary Camelback Mountain Resort and Spa.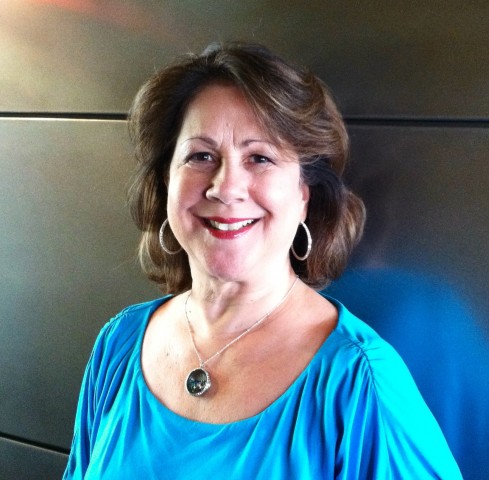 April Moore Russell of The Sanctuary on Camelback
What are your top recommendations for visitors to do/see while they are in Phoenix?
While staying in Phoenix, one must take advantage of all the Valley of the Sun has to offer. A few favorite recommendations:
The Heard Museum is one of the world's finest destinations for learning about American Indian art and culture.
Taliesin West was architect Frank Lloyd Wright's winter home, and today it is the main campus of the Frank Lloyd Wright School of Architecture. It is open to the public for tours and visits to see where desert architecture was pioneered. Wright felt very strongly about the connection to the desert. He said, "Arizona needs its own architecture…" and with this design, which later inspired other homes and buildings in the area, he certainly created exactly that.
The Musical Instrument Museum gives guests the chance to experience the history of musical instruments throughout the world. The collection includes instruments from 200 countries and territories in the world. Some larger countries have multiple displays with subsections for different types of ethnic, folk and tribal music. The instruments showcased have both historic and artistic value.
Name one "secret" location that a traveler must visit.
The Tovrea Castle. It was originally built to be the centerpiece of a resort, but when plans fell short, the Phoenix Parks Department snatched it up and designated it as a Phoenix Point of Pride. The castle is rococo in style, inspired by Italian design. It is often lit during the night by countless incandescent light-bulbs and is highly visible from the surrounding areas, in particular the Loop 202. Visitors to the area can view the castle from the outside and explore the grounds or take a formal tour. Tours are conducted regularly, but must be booked in advance.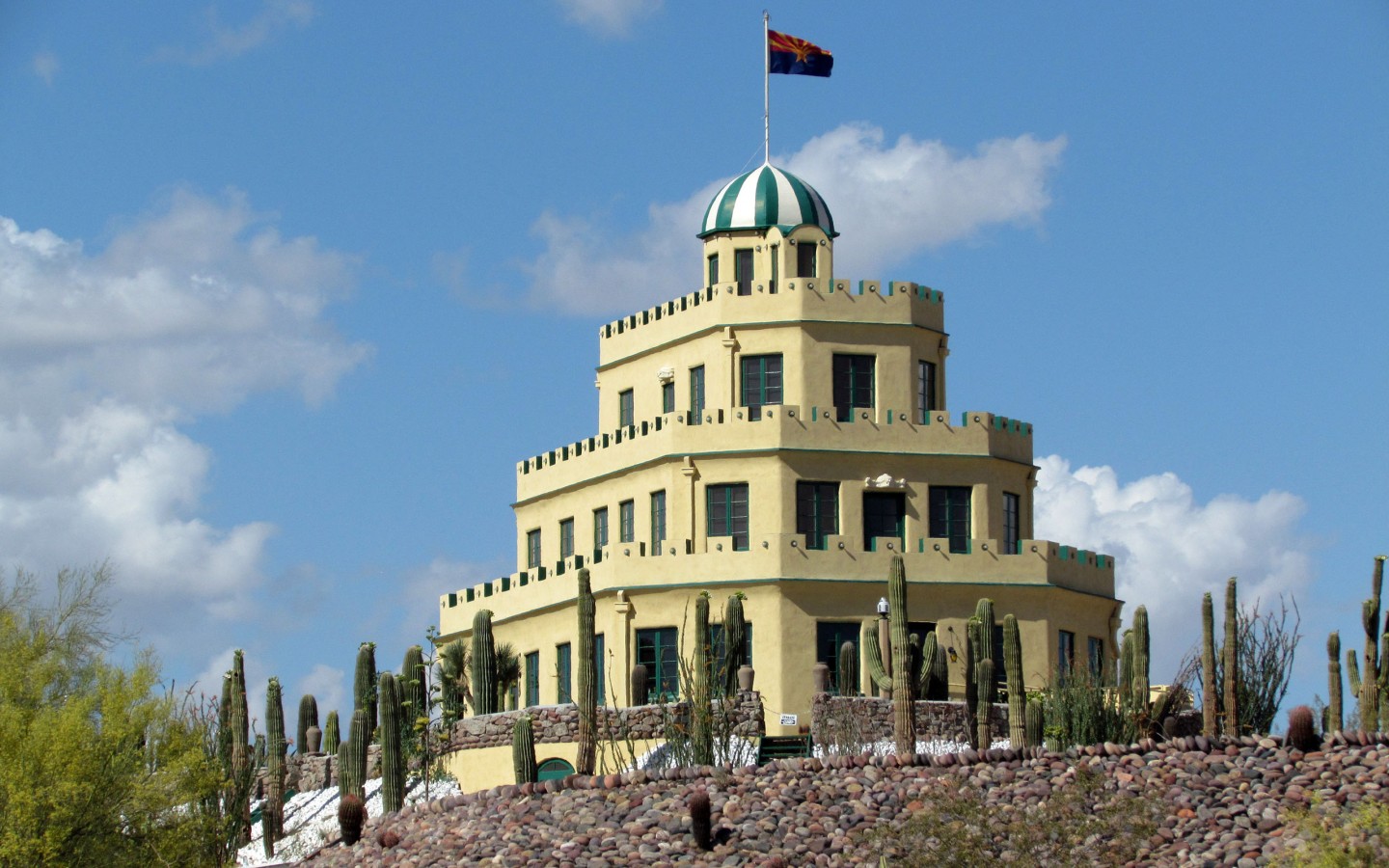 Tovrea Castle

What are your favorite Phoenix restaurants?
My favorite restaurants in Phoenix are: elements, Eddie V's and Veneto Trattoria. I love these restaurants because the seafood-inspired cuisine is exquisite and exciting. The desert location is not limiting - an abundance of fresh seafood can be enjoyed in Phoenix.
What "touristy" things do you think locals are missing out on?
A hidden gem that locals may not know about is First Fridays. This downtown Phoenix tradition takes place on the first Friday of every month. Art galleries and other venues open their doors free to the public from 6 p.m. to 10 p.m. It's a great — and free — way to soak in Phoenix's wonderful culture!
What is your favorite experience in Greater Phoenix?
My favorite experience in Greater Phoenix is exploring the Desert Botanical Garden's Las Noches de las Luminarias in December. Throughout the month, the garden is lined with thousands of luminaries. The soft desert glow (accompanied by a cup of warm cider) creates an evening of ambiance to usher in the holidays. The butterfly exhibit in the spring highlights the beauty and color of the desert. The sweet smell of the flowers just opening up and seeing the delicate touch of the butterfly makes for one of Arizona's most beautiful times of year.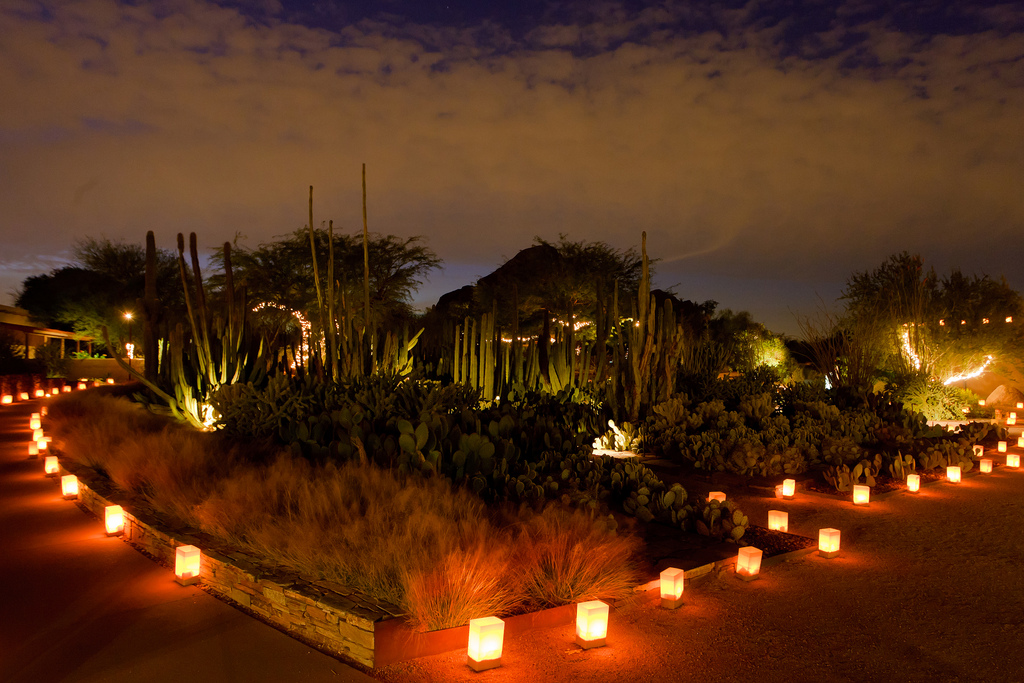 Las Noches de las Luminarias at the Desert Botanical Garden (Photo Credit: Adam Rodriguez)

Who is your favorite local character?
Chef Beau MacMillan, Executive Chef of elements at Sanctuary, who beat Bobby Flay on Iron Chef America. He's a larger-than-life character and you can't help but smile around him.
Tell us your favorite off-the-beaten-path or hidden attraction, restaurant, etc.
Quiessence at The Farm at South Mountain. It features a unique menu inspired by tradition and seasonality. The contemporary handcrafted American cuisine is the reason the restaurant has been awarded numerous accolades year after year.
If someone only had one day to explore Phoenix, what would you recommend that they do?
If one only had a day to explore Phoenix, a trip downtown is always an exciting adventure. There are many activities to do there and wonderful restaurants to try, but I personally recommend seeing the Historic Heritage Square. The interesting sites that fill its confines include the Arizona Science Center, the Arizona Doll and Toy Museum and the opulent Rosson House. Located within the square are noted restaurants including Pizzeria Bianco and Nobuo at Teeter House.
Tell us about Sanctuary:
Located on Camelback Mountain, Sanctuary's intimate and sophisticated setting of 105 luxury casitas and seven homes makes it one of the most coveted retreats in Arizona. Adding to the intimate feel of the retreat is elements, a restaurant serving Asian-inspired cuisine under Executive Chef and Food Network star Beau MacMillan. Offering Zen-like simplicity, our Sanctuary Spa is also Asian-inspired. We have five tennis courts and an infinity edge pool. In the midst of renovation, our jade bar offers a secluded, tranquil environment perfect for guests and patrons searching for a night under the stars or a cozy evening inside. The bar is currently housed at the Praying Monk patio until October 1 when it will open its doors to a reinvigorated space.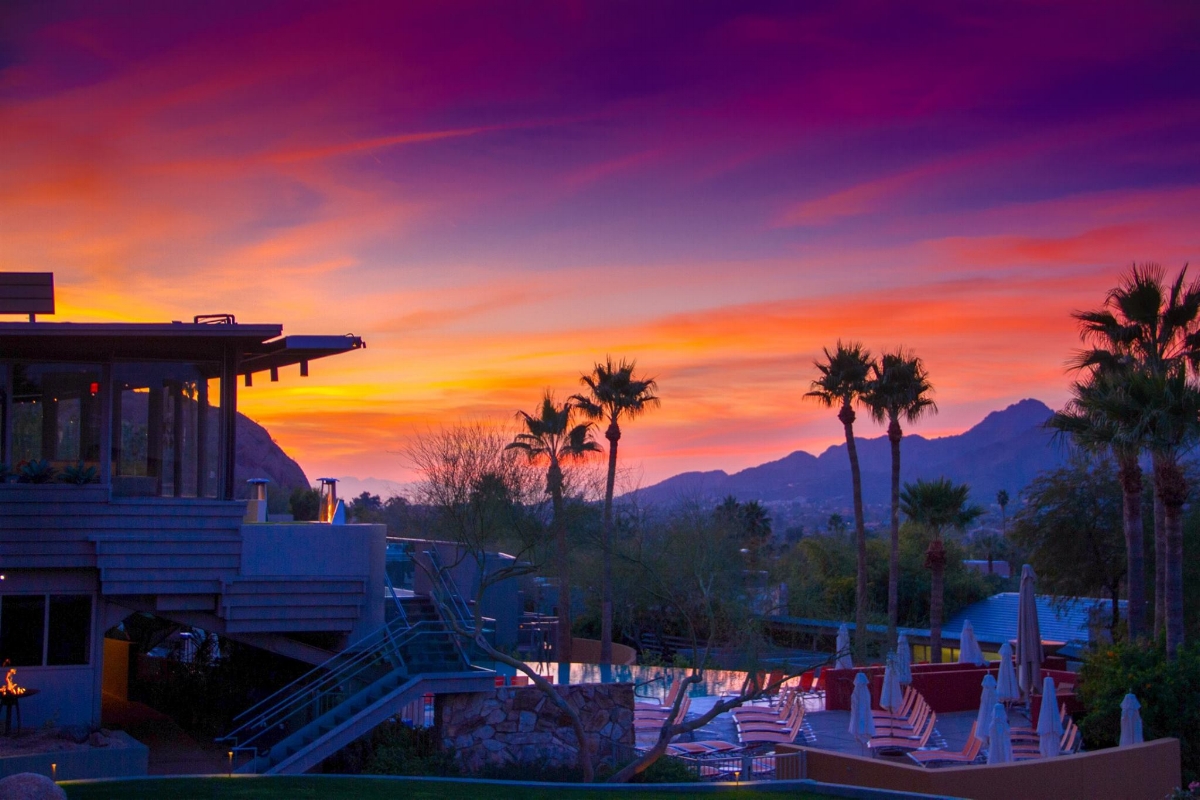 Sanctuary on Camelback Mountain Resort and Spa