When it comes to the best things to do in Phoenix, few people know more than the experienced concierge staff at Phoenix resorts and hotels. We've got the the insider tips, secrets, and recommendations of more than a dozen concierge hosts that we'll be bringing to you over the coming months.
Today we feature Alex Turley of the Sheraton Phoenix Downtown (now Sheraton Grand Phoenix)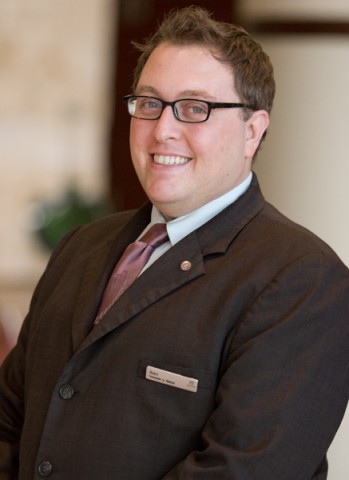 Alex Turley of the Sheraton Phoenix Downtown
How long have you been a concierge at Sheraton Phoenix Downtown?
I have been a concierge at Sheraton Phoenix Downtown Hotel since December 2012.
Name one "secret" location that a traveler must visit.
Located at 362 North Second Avenue just North of Van Buren road you will find the Charles Pugh home. I first came across this relic of Phoenix history walking to work. The house not being occupied is boarded up, but the Queen Anne style architecture dating back to 1897 will conjure up thoughts of the possibilities this beautiful historic building could and used to be. The house could use a huge amount of work on it, but it still deserves a look.
What are your top five recommendations for visitors to do/see while they are in Phoenix?
Roosevelt Row is home to a thriving arts community where you can shop, dine and enjoy libations in unique, local community-driven businesses. Be sure to stroll along Roosevelt Street to see the many murals commissioned by local artists.
The Heard Museum will connect you with the history, jewelry, textiles, pottery and artwork of the Native American culture from the Southwestern Unites States, including Arizona. Don't miss the second floor exhibit that features the historic Phoenix Indian School where you can see a replication of one of the classrooms.
Take in the best view Phoenix has to offer by hiking Camelback Mountain. Be sure to wear sunscreen and appropriate shoes, stay on the paths, and drink plenty of water.
Enjoy the peace and quiet in an urban setting at the Japanese Friendship Garden where you will find beautifully manicures trees, plants and grass alongside a Koi pond.
The Phoenix Art Museum features "You Who Are Getting Obliterated in the Dancing Swarm of Fireflies" by artist Yayoi Kusama. This piece is a must see!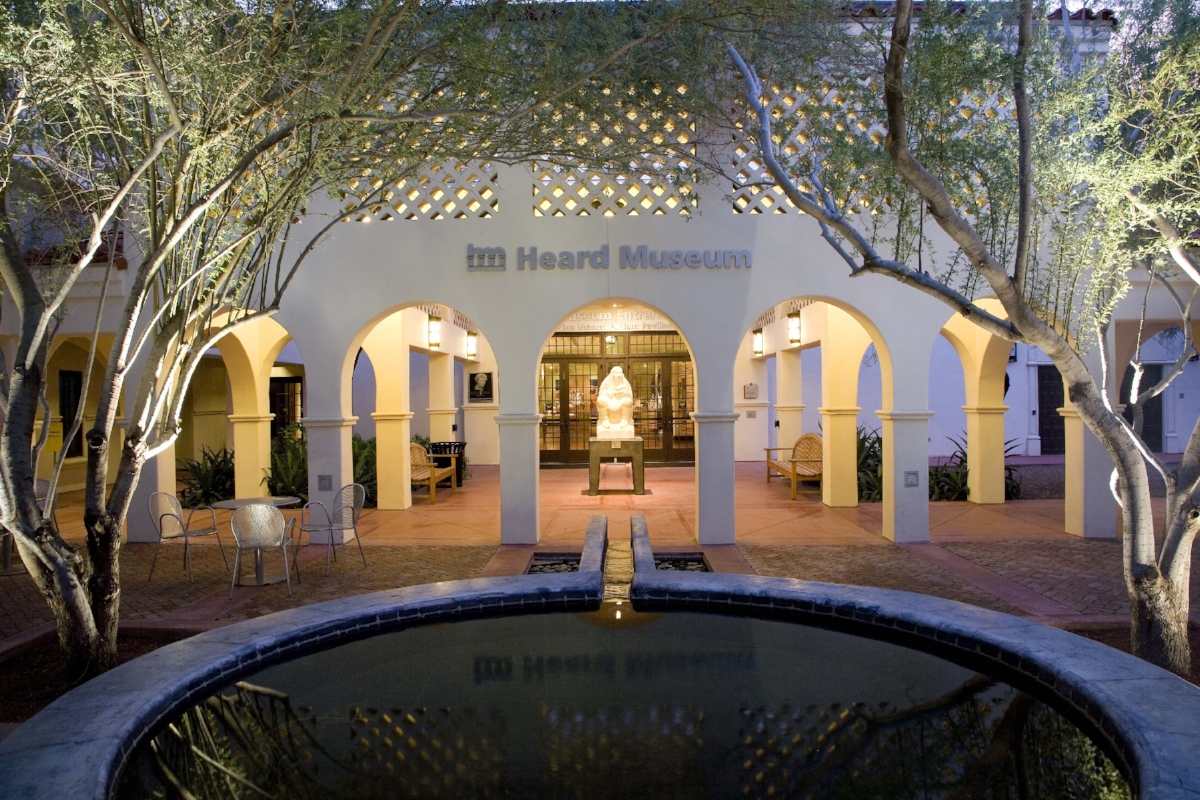 Heard Museum
What are your favorite Phoenix restaurants? 
Avanti's Italian Restaurant has been a staple of Phoenix for over 20 years with their impeccable service alongside amazing cuisine. This restaurant is one of my favorites because of the service level, the love and care put into every dish, and the intimate atmosphere provided.
The 5th Avenue Café located adjacent to St. Joseph's Hospital on Thomas Road is home to the Chorizo Cowboy, a skillet dish scrambled together with three eggs, hash browns and chorizo; topped with cheese; served with toast or tortilla. The quaint small town feeling alongside the friendly neighborhood feel makes this a destination for anyone craving a great breakfast at a great price.
El Norteno located at Seventh Avenue and Roosevelt Street has some of the best Mexican fast food you can get in Phoenix. Not to mention they have a huge menu. Just be sure to bring cash as they do not accept debit or credit cards. If you are seeking an authentic hole-in-the-wall, in a no frills setting, then stop by and see what El Norteno is all about.
What is the best/easiest mode of transportation to get around Phoenix?
Now with the arrival of the Valley METRO light rail and improved bus lines, public transportation has made getting around Phoenix easier than ever. If you are spending most of your time in the downtown Phoenix area, then the light rail, bus, and even renting a bicycle are preferred modes of transportation.
What "touristy" things do you think locals are missing out on?
The Pueblo Grande Museum Archaeological Park located in Phoenix will provide visitors access to a 1,500 year-old Hohokam village ruin. This museum is only $7 for admission making it affordable for everyone! Be sure to dress for being in the sun and wear comfortable walking shoes.
What is your favorite experience in Greater Phoenix?
Located in the eastern portion of Phoenix you will find the Arcadia neighborhood bounded by 44th Street to 68th Street and from Camelback Road to Thomas Road. This area was formerly home to citrus farmers from 1919 to the mid-1950's. Today you will find homes on large lots surrounded with fun local businesses such as La Grande Orange Grocery. Alongside the Arizona Canal in Phoenix you will find "Arizona Falls" which turns a restored 750-kilowatt hydroelectric plant into a work of public art showcasing a natural 20-foot drop of water.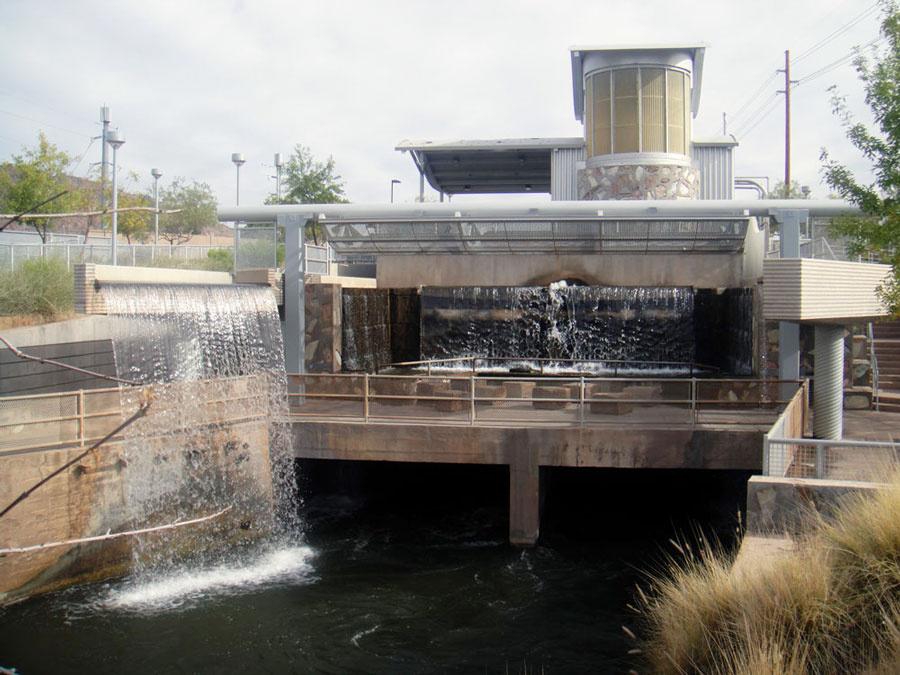 Arizona Falls

Who is your favorite local character?
I can't pick just one. I have to say the community of Roosevelt Row with artists, activists, small business owners, residents are all my favorites. They provide our downtown Phoenix with character, creativity, passion, and inspiration showing that you can foster a creative community in the heart of an urban area.
Tell us your favorite off-the-beaten-path or hidden attraction, restaurant, etc.:
Up until 1950 underneath the sidewalk on the east side of Central Avenue between Garfield and Pierce streets, there was an underground bowling alley. Although you no longer can view this hidden treasure of Phoenix you can still view a remnant: the glass blocks in the sidewalk used for sky lights. A little piece of Phoenix history right under your feet!
If someone only had one day to explore Phoenix, what would you recommend that they do?
There is so much to do in one day, but if that's all the time one had, I would highly recommend the Desert Botanical Garden in the morning to beat the heat and see the plant life indigenous to Phoenix, and then head over to The Heard Museum. To end the day I would recommend a drive up the summit trail road at South Mountain to watch the sunset and see downtown Phoenix light up at night.
Tell us about Sheraton Phoenix Downtown Hotel:
The hotel redefines the concept of an urban convention hotel with its unparalleled energy, distinct product offerings, remarkable guest service and fresh approach to the event planning process. The hotel stands as a cultural oasis in downtown Phoenix and is conveniently situated five minutes from Phoenix Sky Harbor International Airport. Sheraton Phoenix Downtown Hotel is at the epicenter of everything that is Phoenix. Just steps away from the Phoenix Convention Center, hundreds of delicious restaurants, Chase Field, Talking Stick Resort Arena (formerly US Airways Center), Phoenix Art Museum, and a selection of reputable theaters, guests can easily transition from business to entertainment.
Do you have any fun facts about Sheraton Phoenix Downtown?
Sheraton Phoenix Downtown Hotel is the largest hotel in the great state of Arizona with 1,000 rooms including 47 suites equipped with satisfying amenities and the signature Sheraton Sweet Sleeper Bed.
With more than 80,000 square feet of premier event and modern meeting space, including a 29,000 square-foot ballroom and 17 meeting spaces, Sheraton Phoenix Downtown Hotel can accommodate a multitude of social events, meetings and conventions.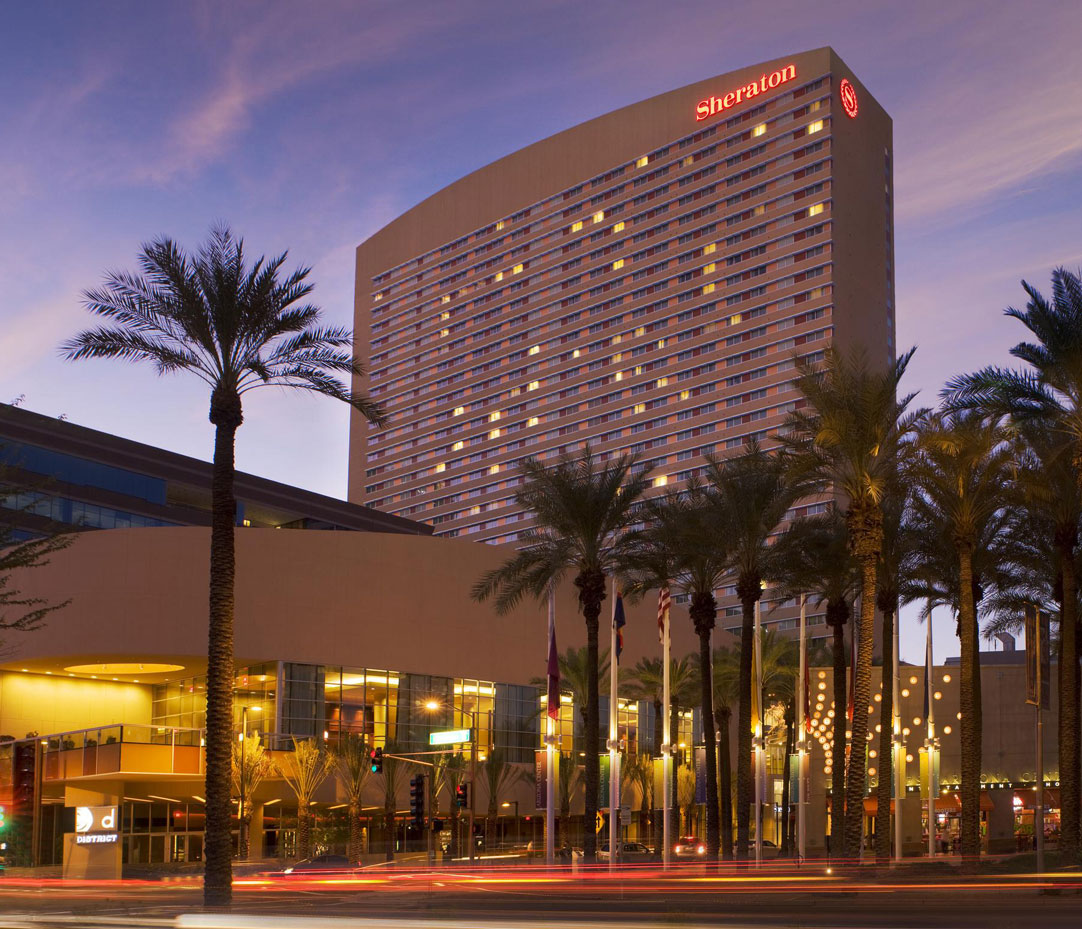 Sheraton Grand Phoenix

Any other advice for visitors to Phoenix?
The biggest piece of advice I would give visitors of Phoenix is to research the area you will be visiting and see if the attractions you want to see are going to be light rail accessible or if renting a car will save you time. Car rentals are more affordable compared to taking cabs in many instances. The second piece of advice is ask questions of the concierge and associates at your hotel. We love sharing our favorite places with guests so they can enjoy Phoenix like a local.