When it comes to the best things to do in Phoenix, few people know more than the experienced concierge staff at Phoenix resorts and hotels. We've got the the insider tips, secrets, and recommendations of more than a dozen concierge hosts that we'll be bringing to you over the coming months.
This week we feature Holly Forsman of the Wigwam Resort:
How long have you been a concierge at The Wigwam?
15 years
What are your top five recommendations for visitors to do/see while they are in Phoenix?
These are all great places to visit and spend some time exploring:
What are your favorite Phoenix restaurants? Why are these your favorites?
 
Durant's:  Arizona icon, open more than 60 years, great ambiance
Avanti: Tasty, classic Italian fare
Sierra Bonita: Delicious Southwestern food
Stockyards: Has a fun, Western ambiance
Barrio Café: Serves authentic Mexican food, best guacamole in town
Name one "secret" location that a traveler must visit.
Historical Heritage Square
What "touristy" things do you think locals are missing out on?
What is your favorite experience in Greater Phoenix?  
The Music in the Garden concert series at the Desert Botanical Garden
Who is your favorite local character?
Les Sossaman- The Wigwam's resident historian
Tell us your favorite off-the-beaten-path or hidden attraction, restaurant, etc.:
If someone only had one day to explore Phoenix, what would you recommend that they do?
Do a tour of Phoenix with Detours Arizona, Geo Savvy or Vaughan's Southwest Tours
Tell us about The Wigwam:
The Wigwam was built in 1918 and has casitas that cover 75 acres and three golf courses. The property has a total of 450 acres. The Red Door Spa, a two-story spa facility, encompasses 26,000 square feet of indoor and outdoor treatment areas. The Wigwam boasts 331 rooms, 26,000 square feet of outdoor patios and party lawns. The Wigwam is open year-round for the convenience of our guests.
Do you have any fun facts about The Wigwam?
The Wigwam means "Gathering Place" and was originally was called the "Organization House." The Wigwam quickly became a popular destination due to the beautiful locale and warm hospitality.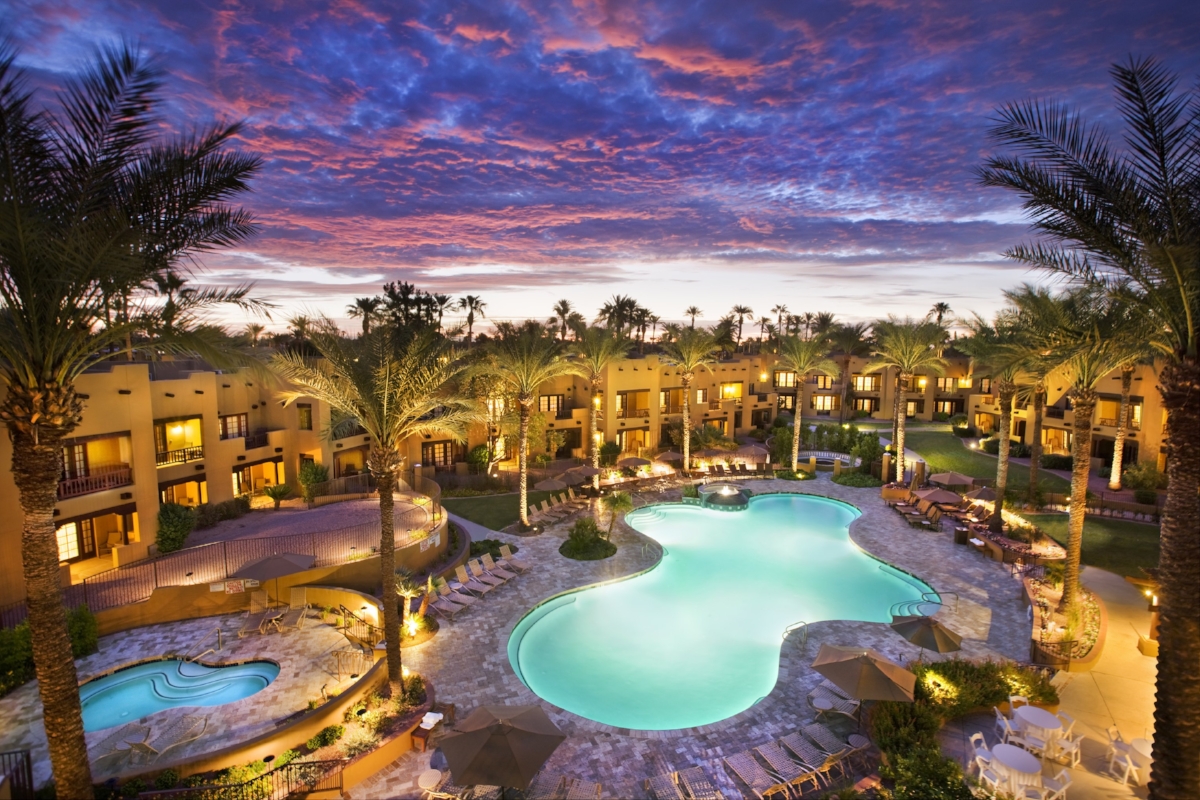 The Wigwam Resort

Any other advice for visitors to Phoenix?