SOME PROPERTIES HAVE TEMPORARILY CLOSED DUE TO COVID-19. SOME PROPERTIES AND MUNICIPALITIES REQUIRE YOU TO WEAR A MASK. MAKE SURE TO CHECK WITH THE PROPERTY BEFORE BOOKING, AND ENJOY YOUR STAY SAFELY.
Resorts in greater Phoenix are known for having some spectacular pools. But it's not just the resorts that get to have all the fun when it comes to two of Phoenix's famous traditions. These hotels have created ideal spots for swimming and sunning upon their rooftops (or close to the roof, at least). Here are our picks for the best rooftop pools in Phoenix:
This urban oasis on the second level of the Westin Phoenix Downtown offers views of the surrounding city skyline and nearby mountain ranges. You can even take a dip in cooler months, as you'll find the pool heated to a cozy 85 degrees.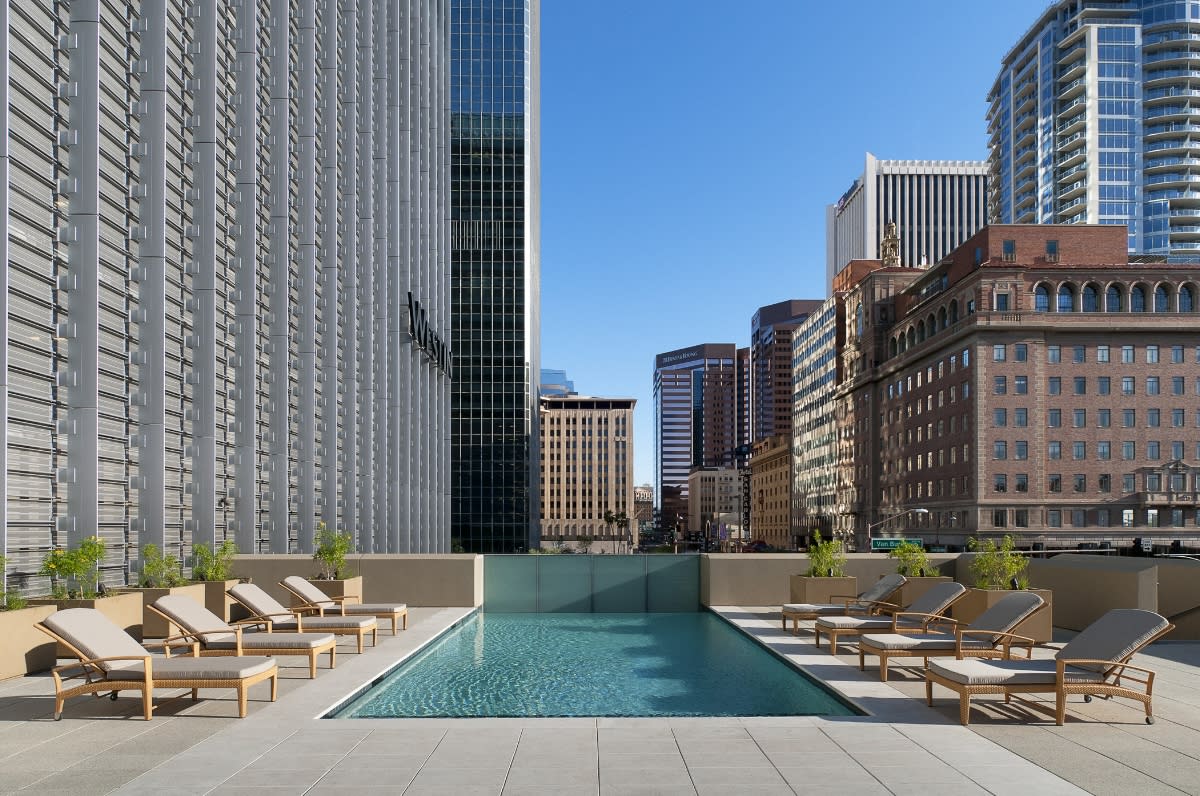 Westin Phoenix Downtown
The Hotel Palomar's third-floor pool is not only a great place to swim, but is also home to LUSTRE Rooftop Bar, one of downtown's hottest spots. Throughout the summer, LUSTRE hosts events such as weekly rooftop yoga classes on Thursday and live bands and DJs on the weekends.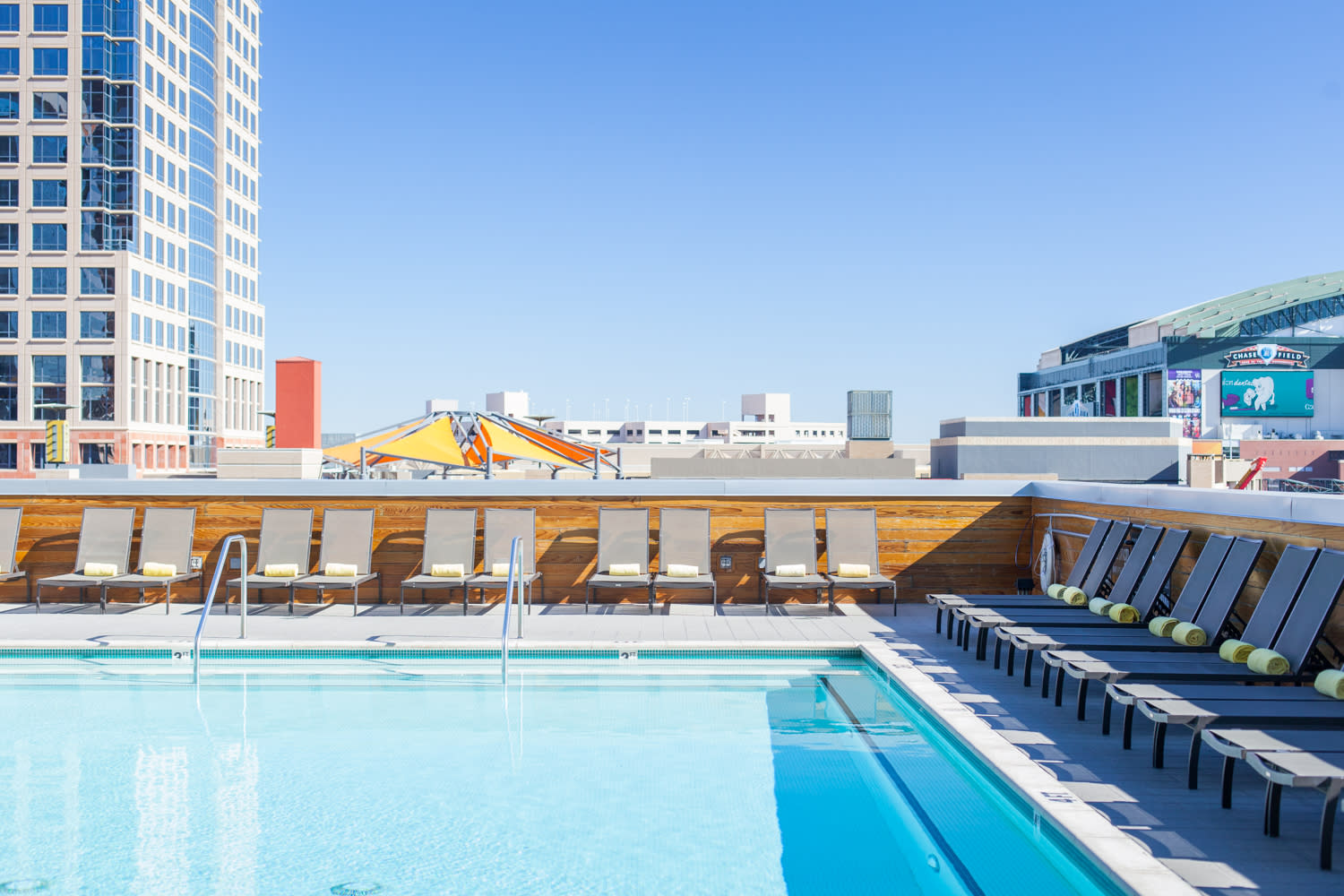 LUSTRE Rooftop Bar
Take a step back in time as you walk through the doors of the historic 1928 Hotel San Carlos. Head upstairs and grab a spot at the very same poolside Hollywood icons such as Mae West and Cary Grant once frolicked about. Their pool is open only to hotel guests.
It's a place to see and be seen. The W's second-level WET deck is not just a pool destination, but one of the area's chicest places to party with weekend DJs, cabana rentals, a poolside bar and more.
After a day of pampering at the Moroccan and Spanish-inspired Joya Spa, treat yourself a dip in their terrace pool and the stunning view of Camelback Mountain before you. No need to worry about crowds, as Joya's pool is for spa guests only.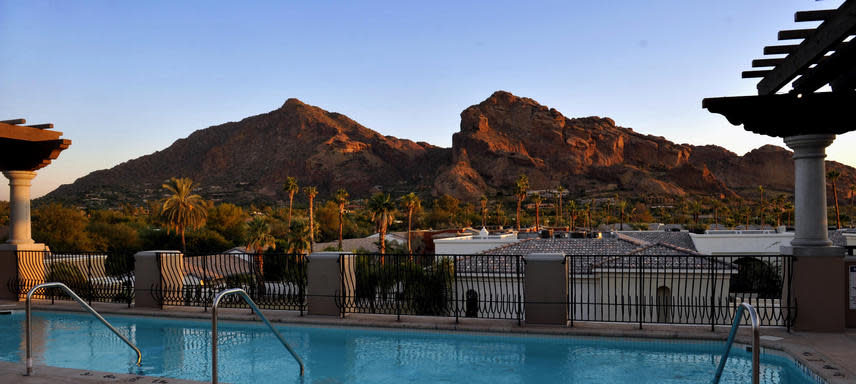 Joya Spa at Omni Scottsdale Resort & Spa at Montelucia
Like Joya Spa above, Willow Stream Spa offers a secluded rooftop pool open only for spa clients. No kids, no cell phones, no crowds. Just a peaceful poolside respite.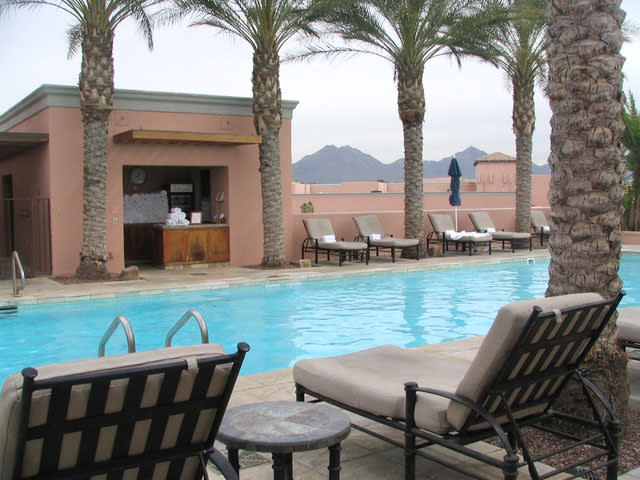 Well & Being at Willow Stream Spa at Fairmont Scottsdale Princess