When in Rome, or at least at Craft 64, you get pizza. The downtown Scottsdale hot spot is known just as well for its pies as its huge craft beer list.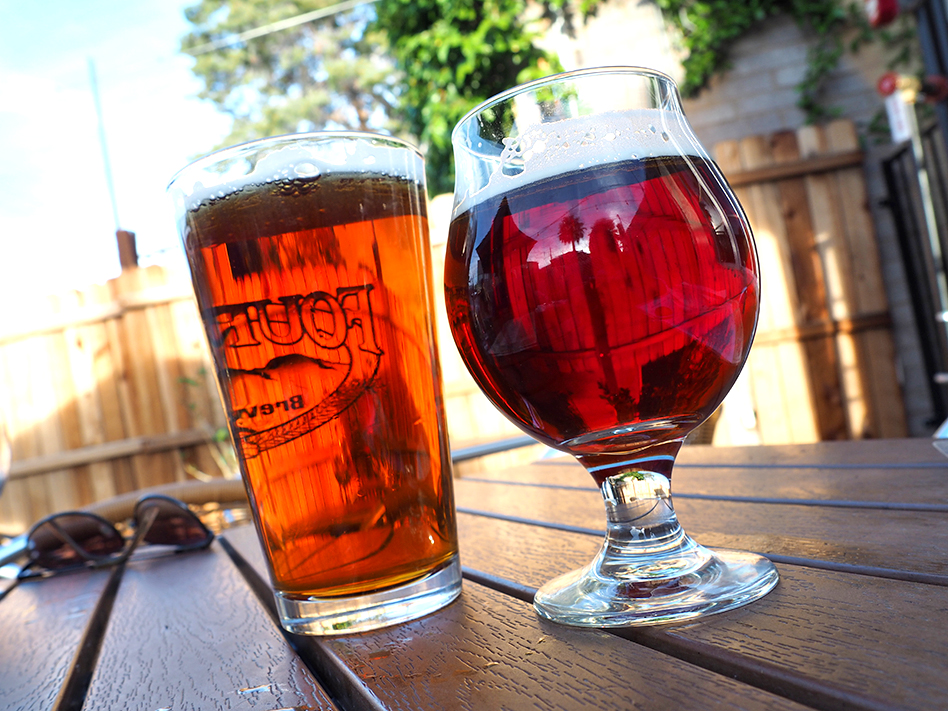 As an amateur foodie and beer enthusiast, it's my mission to explore the hops and hospitality of Phoenix's breweries. In my most recent adventure into the local beer scene, I explored Craft 64, a downtown Scottsdale hot spot known just as well for its pizza as its craft beer lineup.
I don't know if I've ever spent as long with my nose in a tap list than at Craft 64. It wasn't for want of options—the cozy neighborhood pub boasts 35 rotating Arizona-made brews. Although I sat on a sun-drenched back patio, the place might as well have been a candy store, and I the wide-eyed kid with a dime in my pocket.
My proverbial dime was a two-drink allowance. Should I opt for the local favorite, or beer from the far-flung reaches of the state? The key lime pie ale or the bitter session? (Craft 64 also offers a staggering selection of mules and wine, a deliberation for another day.) My husband and I reverently passed the roster between us, conferred with the wait staff and picked up two of Craft 64's own ilk: Smooove Hoperator and Bonkers, an IPA and Double IPA, respectively. While Hoperator worked its charms with a clean and bitter hops, the DIPA was my draft: a heavy hitting taste (9.0% ABV) made surprisingly smooth with the addition of malt. And—since this was a candy store, after all—I also ordered a 10 oz pour of local Sleepy Dog Brewery's Peanut Butter Wet Snout. It's a creamy milk stout with a lick of PB: not too rich and perfect for a slow, sweet sip.
When in Rome, or at least at Craft 64, you get pizza. I found out only after my visit that the chef behind my pie once slung dough and dashed toppings at Pizzeria Bianco, a beloved downtown dig revered as the best pizza in the country. After noshing on delicate cheeses, nuts and breads in a warm-up charcuterie board, I sliced into the Fico: a pie dominated by sweet fig sauce and fresh arugula. This is pizza that shames other pizza-shaped pretenders. Dough is crispy on the edges, soft in the middle, and loaded with delectable sharp cheeses and truffle oil. Then there's the Aji –a pick our waitress acknowledged with a knowing nod as "the spicy one." Each bite is packed with mozzarella, onion, fennel sausage and a fiery jalapeno sauce. Even more reason to keep a cold craft beer at hand.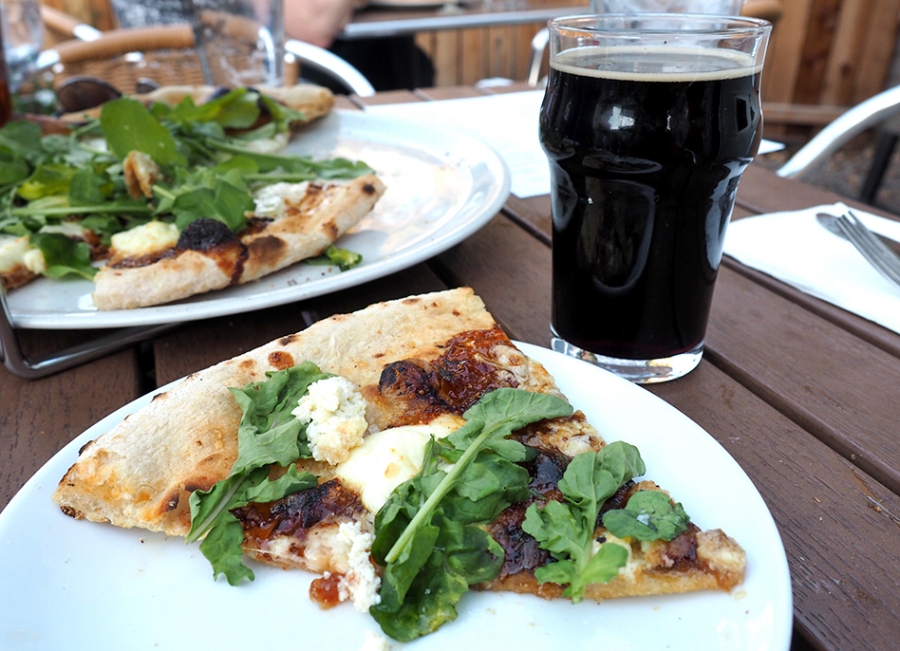 The brew lineup changes daily. You can check out Taphunter in advance, or go in ready for a surprise from an impressive state-wide selection. My Craft 64 advice? Don't be afraid to pick the staff's brains for tap list tips. And don't worry if you eat the whole pizza–your inner kid-in-the-candy-store won't judge.
Craft 64
6922 E Main St, Scottsdale, AZ 85251
(480) 946-0542