Sip craft beer and savor eclectic appetizers in the heart of the city at downtown's Mother Bunch Brewing, located in a red brick building on 7th Street.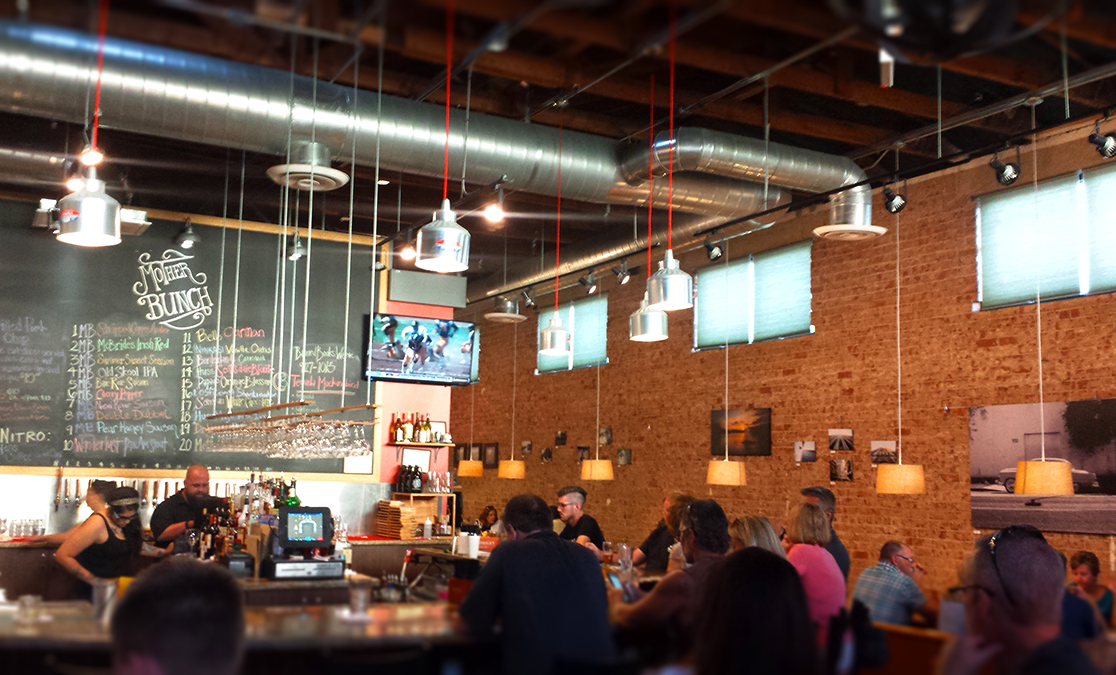 As an amateur foodie and beer enthusiast, it's my mission to explore the hops and hospitality of Phoenix's breweries. In my most recent adventure into the local beer scene, I sipped and savored in the heart of the city at downtown's Mother Bunch Brewing.
Downtown's only brewery is tucked into a red brick facade on Seventh Street. I had first stumbled into Mother Bunch Brewing to escape a tumult of rain while exploring Roosevelt Street during a First Friday Art Walk, and I was glad I did. Inside I found a welcoming, open space where lamps dangle from an exposed ceiling, local art patterns the wall, and the tap list hangs on the room's centerpiece, a massive chalkboard above the bar. I returned recently to try the menu offerings and, of course, another good craft beer.
For one last nostalgic nod to the end of summer, I ordered the Summer Sunset Session Golden Ale. My pour was light and refreshingly crisp, and like the setting sun out the window, it went out with a burnished, glowing aftertaste. I also sipped on Mother Bunch's Stripped Copper Amber, a brew with healthy malt flavor that inspired visions of cozying up on an autumn day.
My partner and I poured over the eclectic appetizer menu with help from our server, who taught us how to pronounce "Gougeres," a French cheese puff, and recommended the bacon popcorn—Mother Bunch pops the snack fresh in grease and tops it with bacon bits. I was intrigued, but we opted in the end for the house-smoked olives. This was meant to be a compromise: My husband would take on the olives, often cured too salty for my taste, and I would be content dabbing warm bread in the accompanying dish of olive oil. But the olives were perfectly smoked, and so meaty that it took several bites to prise the fruit off the pit with my teeth.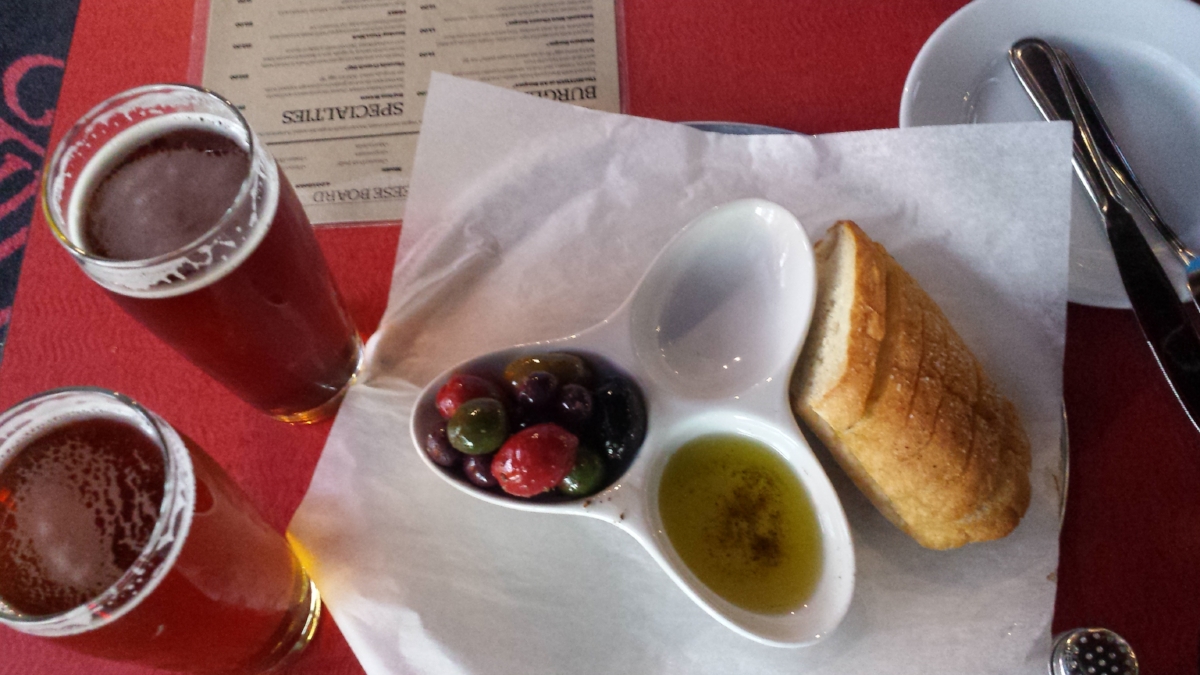 Our meals arrived soon after, and we tucked into our plates. The patty on my partner's 3 Alarm Burger shared a brioche bun with poblanos, chiles, and pepper jack cheese, all smothered in a jalapeno aioli, and every ingredient crackled with flavorful spice. I selected from a lineup of 7th Street Sliders, and was treated to three mouthwatering bites stuffed between pretzel buns: pork belly and sliced apple; hickory-smoked chicken with a sharp, decadent mustard; and smoked tri-tip blanketed with pepper jack. I also ordered a side of Beer Mac in the interest of indulging in cheese and beer at the same time, and was not disappointed. The gooey house-made cheddar and ale sauce clung to every forkful of warm noodles.
Mother Bunch may be a young brewery—they opened their doors downtown in fall of 2014. But with the way they're serving, they'll continue to grace Seventh Street with savory tastes and great craft brews.
Mother Bunch Brewing
825 N 7th St, Phoenix 85006
602-368-3580