In an adventure into the local beer scene as part of our brewery series, we return to an old favorite, the hip O.H.S.O. Eatery + nanoBrewery.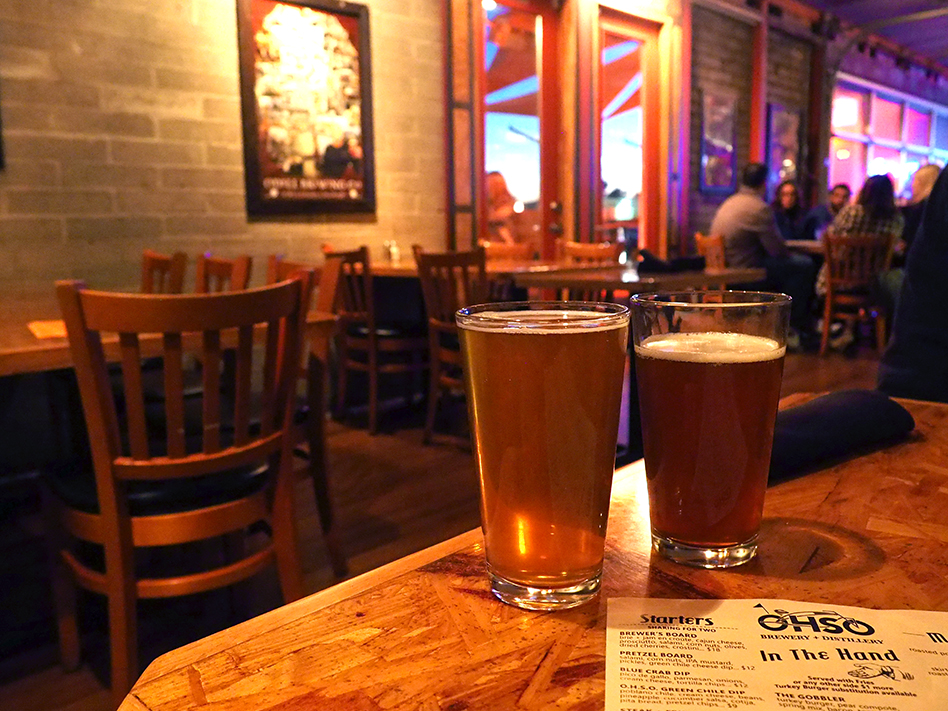 As an amateur foodie and beer enthusiast, it's my mission to explore the hops and hospitality of Phoenix's breweries. In my most recent adventure into the local beer scene, I returned to an old favorite, the hip O.H.S.O. Eatery + nanoBrewery, long overdue to try their brews.
Peanut butter and jelly. Burger and fries. I've often sat on O.H.S.O. Brewery's sunny back patio to relish another sacred food bond: brunch and mimosas. Despite my frequent visits to this canal-side eatery, a chic hot spot in the heart of Arcadia, I'd favored brunch's bubblier companion over a craft beer. My reasons for returning to O.H.S.O. were twofold: 1) to try the fruits of their nano-brewery, and 2) to finally learn the expansion of the acronym.
I felt sheepish for how easy the second item was to find. Emblazoned oh so obviously near the entrance is the full title of "Outrageous Homebrewer's Social Outpost." It's a fitting name for a place consistently buzzing with energy: Patrons pack into the restaurant and bar, spill out on the street-facing patio or sidle into booths out back under bright umbrellas and bicycle tires. Even dogs love O.H.S.O—the pup-friendly patio offers social time and easy access to free dog treats, homemade with spent grain from the brewing process.
My lab mutt may have already tried something closer to O.H.S.O. beer than I had, but I found the full experience in the O.H.S.O. Hoppy IPA, a light pour with a delightful hops flavor. My beer was fun and floral, and reinforced my burgeoning appreciation for IPAs. I also tried a taste of the Praying Monk Pale, one member of their lineup of rich, Belgian-style ales bearing the name of a local rock formation.
It's impossible to tie up O.H.S.O.'s food menu into one neat category, which sports an eclectic mix from wasabi calamari down to adult sorbet. In between, I found The Gobbler: one part delectable turkey burger, one part bacon, one part oozing pear compote and two parts clouds. I mean, buns. The two sweet rolls, almost divine in their softness, cradled my burger from plate to mouth. I stopped eating only to rake up bundles of flaky sweet potato fries. And to the chef who thought to combine the boon of the sea with the warm comfort of mac and cheese, my thanks. My husband's Mac del Mar was a delicious creation and did not skimp on shrimp.
Outrageous? Maybe only in good taste. A homebrewer's space, for sure. And as a social outpost, O.H.S.O. Brewery certainly lives up to its name. Whether you arrive together or solo, you'll be in the company of two-legged (and some four-legged) friends to enjoy good food, craft beer and a warm atmosphere.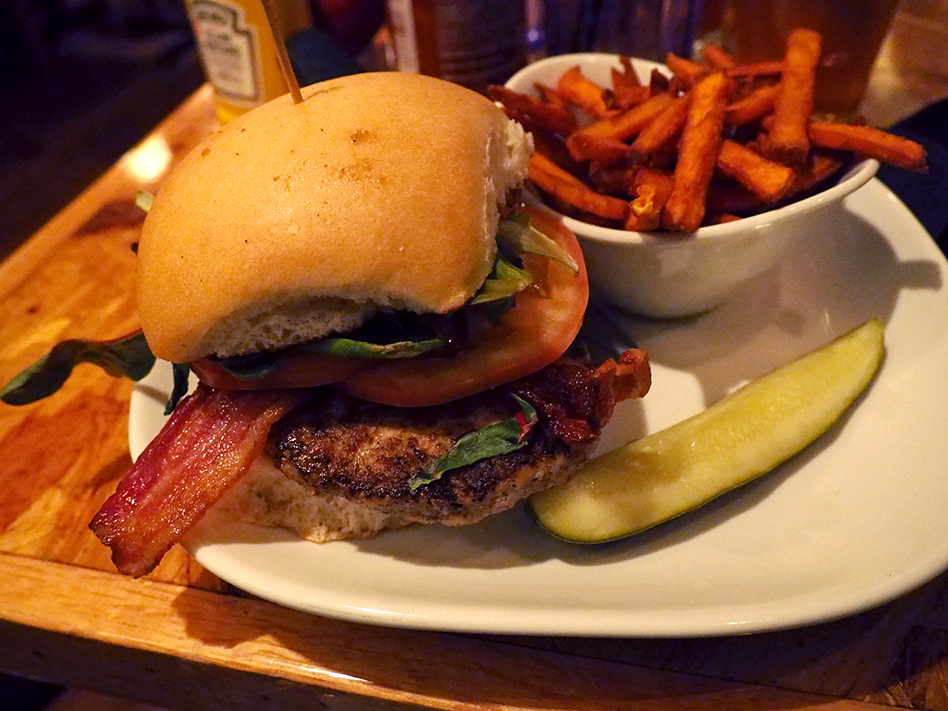 O.H.S.O. Eatery + nanoBrewery
4900 E Indian School Rd, Phoenix 85018
(602) 955-0358