Get acquainted with Scottsdale Beer Company, a community spot offering a great brew and casual, welcoming dining experience.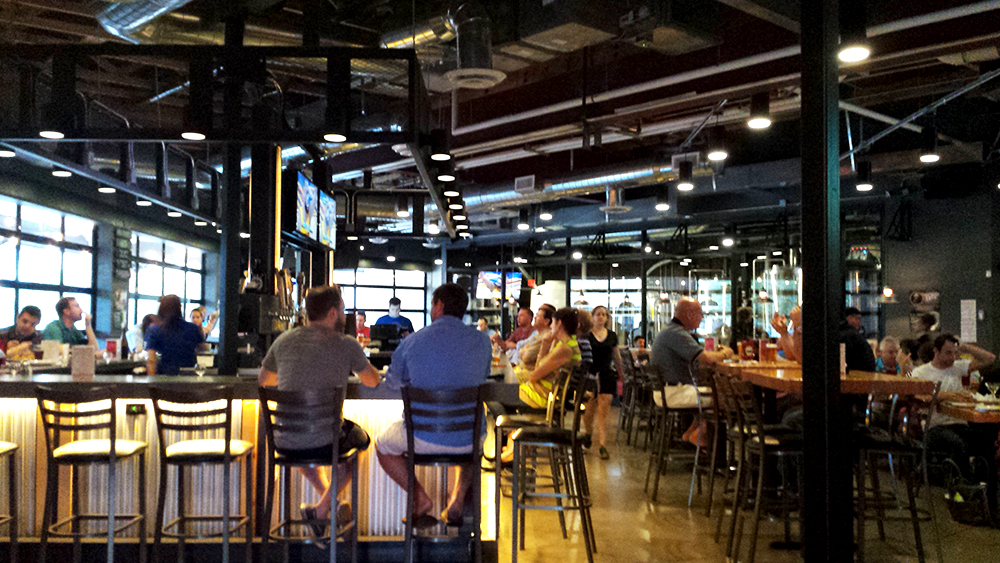 As an amateur foodie and beer enthusiast, it's my mission to explore the hops and hospitality of Phoenix's breweries. In my most recent adventure into the local beer scene, I arrived at Scottsdale Beer Company, a casual community spot on Shea Boulevard.
From a vantage point near the bar, I could take in the pub's clean, industrial ambiance while catching the last few minutes of a game on TV.  A few walls are transformed by glass paneling, offering views of the steely tanks diligently fermenting my next cold one. But what to order? The tap list featured an array of SBC's own ales, lagers, porters and stouts. When I asked for a recommendation, our waitress sized me up accurately and suggested their Dunkelweizen, a darker malt take on the traditional, wheaty hefeweizen. I loved the hints of banana and milky caramel color. My husband opted for the Old Town Hoppy Brown, a full-flavored ale with a smooth hops taste, delivered in a flared Belgian glass.
The head craftsman behind my beer, Brad Williams, hails from Arizona, an Arizona State grad with a 20 years of brewing experience. Beer ingredients are sourced locally when available and everything is crafted on-site with hardware designed for high gravity beers. If you fancy a growler fill, bring one in Tuesday for a half off special.
After diving into the menu, we decided to start our meal with lightly-fried pickle chips. These were delicious and disappeared in a matter of minutes. Luckily, more food arrived soon after: classic beer-battered fish and chips, and a thinly pounded chicken schnitzel, crusted with potato chips and served between a pretzel roll. Our fried pub fare was surprisingly light and fresh, without sacrificing a satisfying crunch. I swapped my side of fries for a bit of greenery and enjoyed a small spinach salad. The full menu is stacked with sandwiches, salads, and twists on pub favorites (I'm itching to try the Cheese N' Mac next visit, a concoction of sharp and smoked cheeses, pale and brown ale, and a parmesan crust).
Scottsdale Beer Company offers a great brew and casual, welcoming dining experience. It's a spot where you can keep coming back to find a game on TV or catch up with friends over a drink. I'm looking forward to getting acquainted with another SBC beer.