No matter what the season, SunUp Brewing Company's a perfect place to sink into a booth and warm up with flavorful food and beer.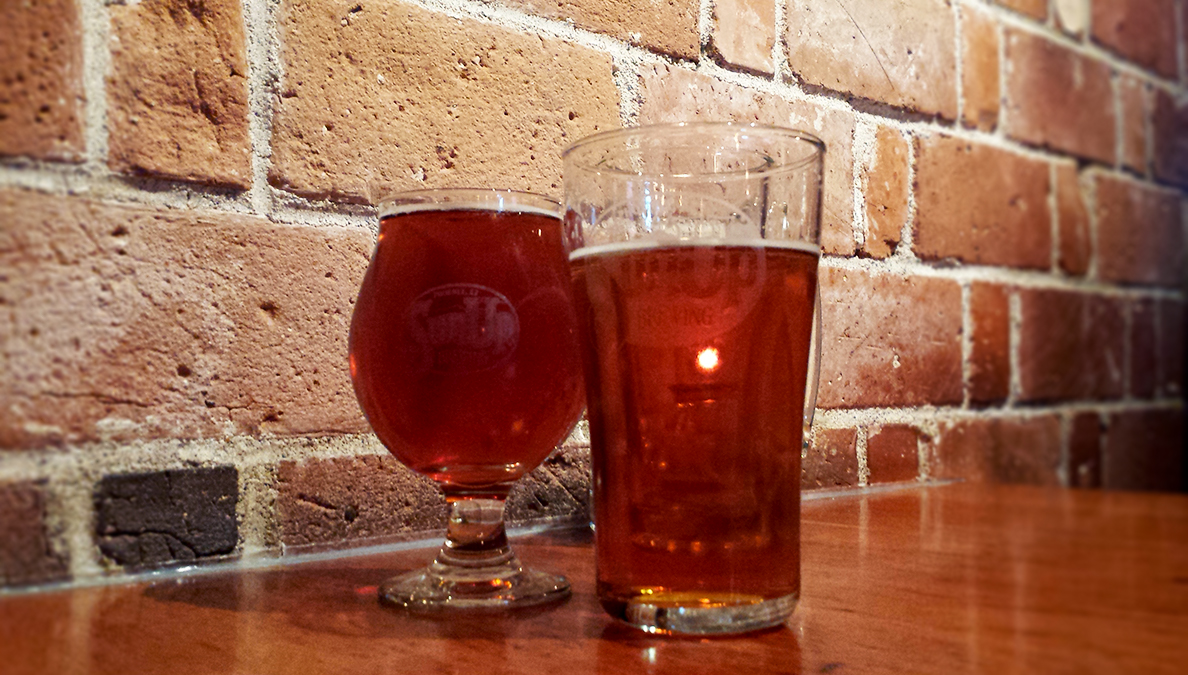 As an amateur foodie and beer enthusiast, it's my mission to explore the hops and hospitality of Phoenix's breweries. In my most recent adventure into the local beer scene, I found a cozy booth and a great brew at SunUp Brewing Company.
SunUp Brewing Company is a tavern tucked into the heart of Central Phoenix. It's an intimate, red-brick nook where friends belly up to the bar and the lighting bathes diners in an amber-ale glow. The service is warm, and the food somehow warmer—only the cold beer contradicts SunUp's semblance to a radiating sunrise.
My visit fell when a seasonal pumpkin brew topped the tap list, so I was poured a Belgian glass of The Hoppy Pumpkin, a light ale with a hint of spice and nut. While I enjoyed my happy hops and a taste of the crisp Trooper IPA, I didn't notice the heavy hitter on the lineup that may have been my first choice (though not my typical one): the White Russian imperial stout. This dark and lumbering brew touts a 9.4% ABV and the distinction of 2015's "Best Local Beer" by Phoenix New Times.
When you think about pub fare, maybe "flavorful" isn't the first word that comes to mind. But SunUp's menu steps in to give that notion a little kick. When my starter, the bruschetta, arrived, I knew I was in for an unexpectedly spicy treat: The soft garlic rounds were smothered in tangy salsa and flecked with shavings of cheese. I opted next for the green chile chicken enchiladas, and cleaned my plate of tear-apart meat bundled in soft flour tortillas, doused in chile sauce and flanked with rice and cooling sour cream. I'm still a bit of a stranger to spice, so through a few sniffles I asked my husband—an indomitable spice-lover—if his meal had a bit of a kick. He conceded halfway through the red chile pork that it was, indeed, spicy. His dish was served with avocado cream, crunchy corn pico de gallo and toasted tortilla triangles.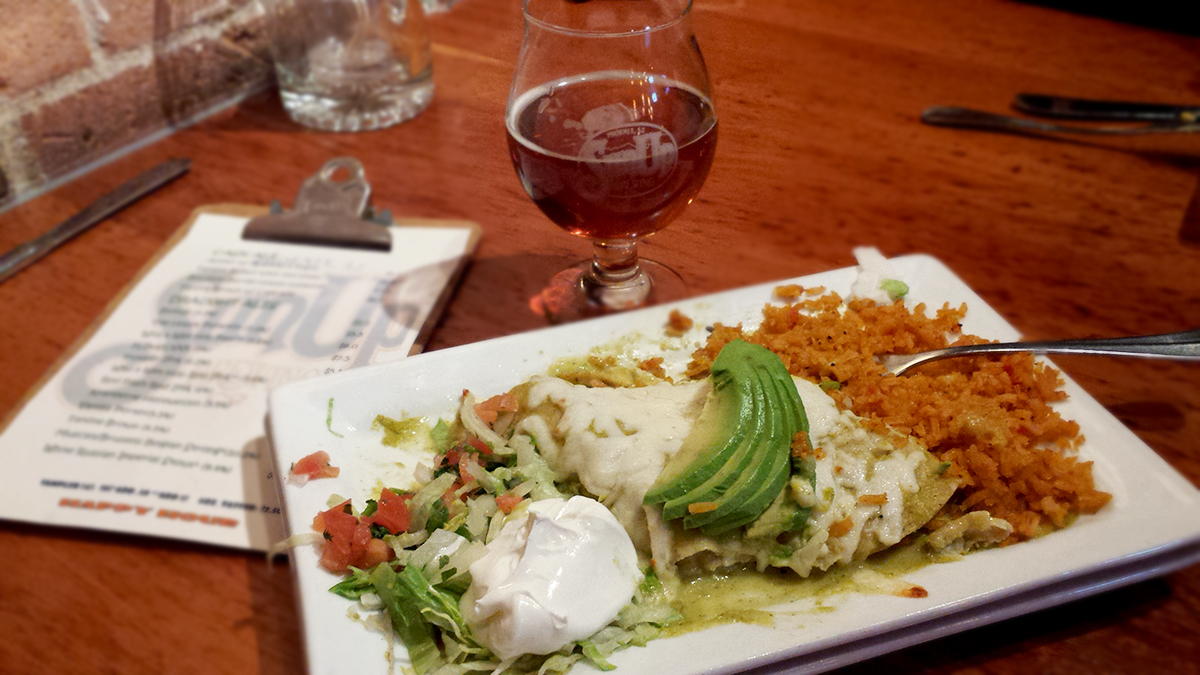 No matter what the season, SunUp's a perfect place to sink into a booth and warm up with flavorful food and beer.
SunUp Brewing Company
322 E Camelback Rd, Phoenix 85012
(602) 279-8909