As an amateur foodie and beer enthusiast, it's my mission to explore the hops and hospitality of Phoenix's breweries. In my most recent adventure into the local beer scene, I was invited to an unveiling of new artisan beers crafted by Two Brothers Tap House and Brewery.
The two brothers behind the eponymous brewery founded their company in the Chicago area, where they continue to serve craft beer, bites and even signature coffee roasts. The Two Brothers Tap House and Brewery locale in Scottsdale instills the same homegrown values and techniques that endeared it to the Midwest. And while this Arizona installment has been open as a restaurant since the beginning of the year, Two Brothers has just recently released craft brews exclusive to its Phoenix location.
I had a chance to visit the on-site brewing system prior to the launch of Two Brother's new beers. My guide—founder and brother Jason Ebel—emphasized the brewery's commitment to purchasing American-made goods, from the shirts on the staff's backs to glassware to the brewing equipment. This conscientious approach also involves the food in the from-scratch kitchen, where ingredients are sourced locally (and wonderfully prepared—more on this later).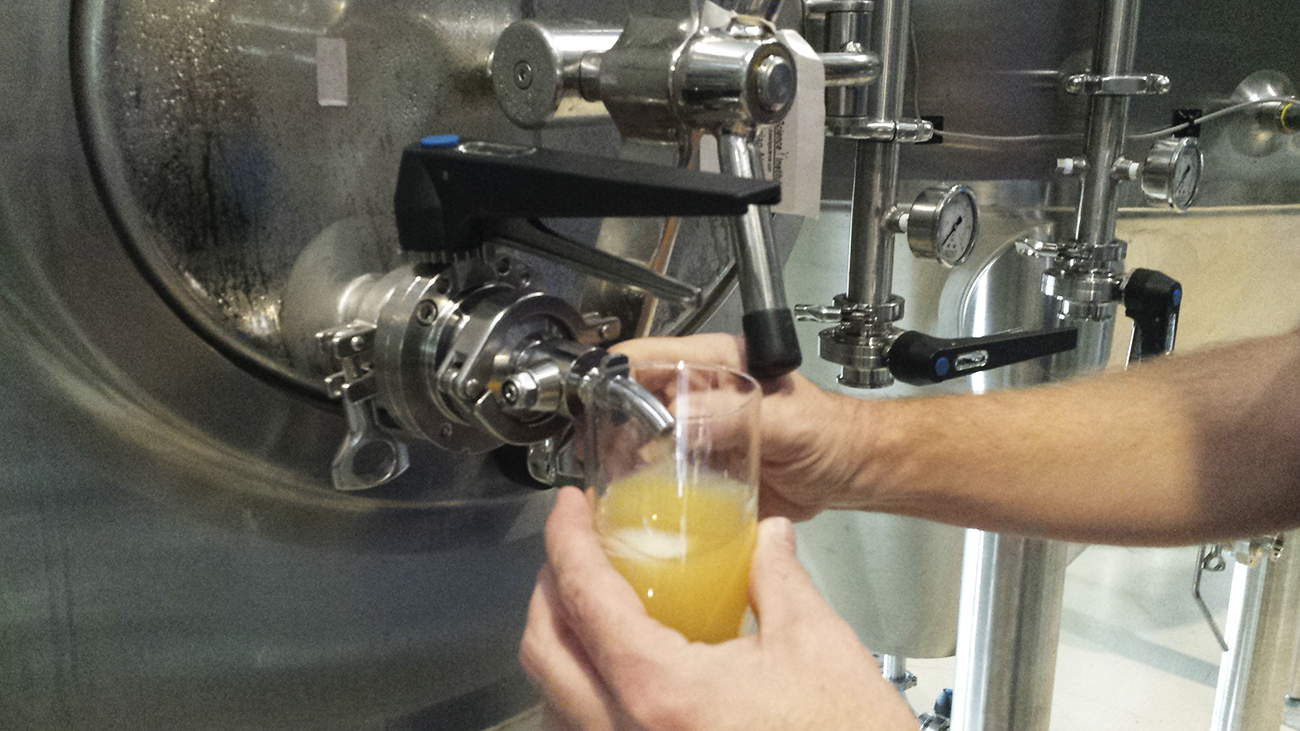 As we stood by the brewery's gleaming tanks, Jason explained that more than 30 to 40 recipes would make their way into a rotation within the year to determine which beers appealed most to the Phoenix palette. I tried a "green" taste of the new Belgian tripel, a sweet, fruity pour still maturing for its big release the next week. Downstairs at the bar, I sampled the Two Brothers brews made popular in Chicago: Among the many I savored were the delightfully fruity, hoppy Sidekick extra pale ale, and a toasty French country lager inspired by the brothers' residence in France.
The tap house menu is packed with intuitive tastes, crafted from scratch and woven with ingredients from Two Brother's own beers. The Cane and Abel red rye ale, for example, is in the handmade stone ground mustard, while the Greek salad is tossed in vinaigrette made from the Sidekick pale ale. My own smorgasbord included the BLT Waffle, the happy union of croissants and a waffle press, and meaty fish tacos dressed in buttermilk ranch. If you haven't had a burger on a soft English muffin, let Two Brothers show you how it's done—and don't miss the side of crunchy, creamy Sonoran coleslaw.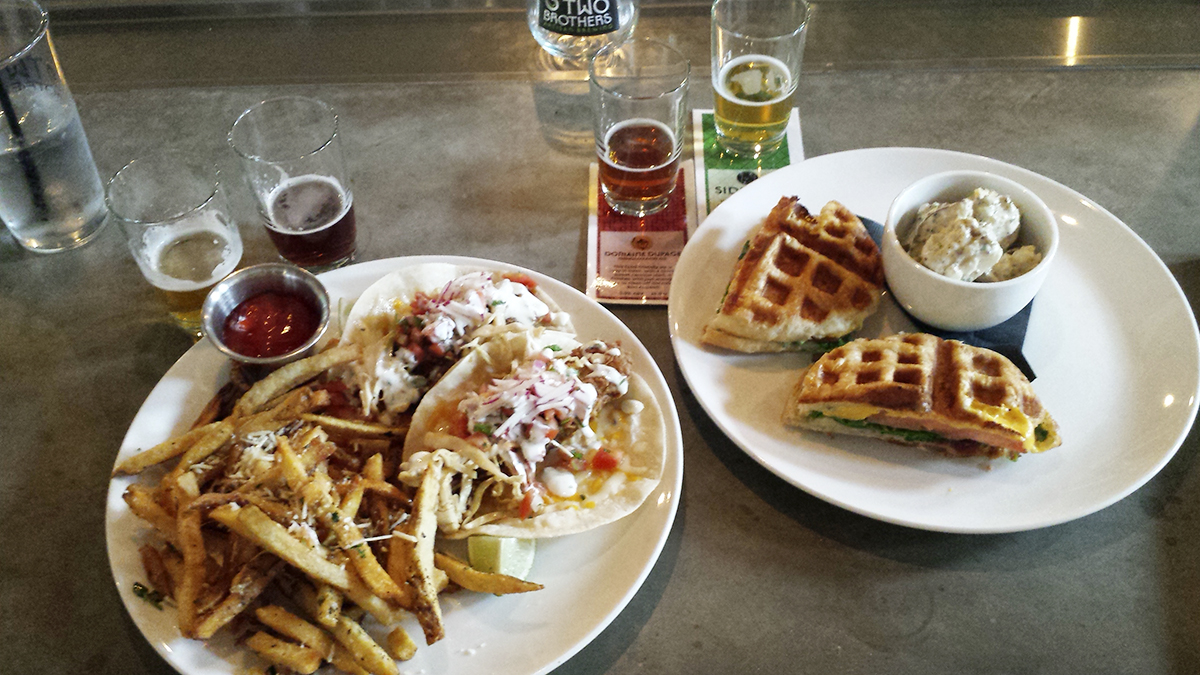 Between the decadent dining and the new craft brew releases, it's a perfect time to find a table at Two Brothers Tap House and Brewery. A unique taste—born in the Midwest and raised in Arizona—awaits.
Two Brothers Tap House and Brewery
4321 N. Scottsdale Rd, Scottsdale 85251
480-378-3001