Whether you're in for one beer or a long sampling session, have a seat at Wren House Brewing's cozy taproom.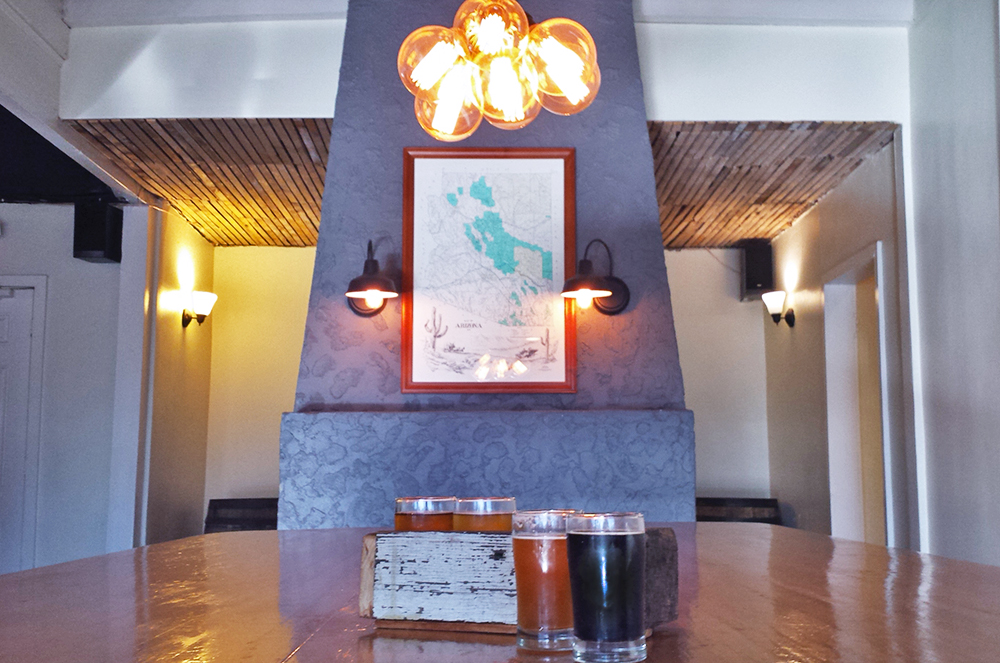 As an amateur foodie and beer enthusiast, it's my mission to explore the hops and hospitality of Phoenix's breweries. In my most recent adventure into the local beer scene, I pulled up a chair to the intimate bar at Wren House Brewing in central Phoenix. 
Its central Phoenix digs are simple, but Wren House Brewing's selection is anything but. Adjacent to the blink-and-you'll-miss-it parking lot entrance is the taproom and brewhouse, fashioned in a converted home. Clean white tile backsplash, neat black bar stools and a central tabletop fill a space that's both intimate and welcoming. A map of Arizona hangs in the spotlight of a fireplace mantle. Toy dinosaurs decorate space near the taps. Regulars off work come in for a growler fill. The bartender chats with everyone. And in a matter of minutes, I was getting recommendations from another patron at the bar (you'll have to keep reading for his tip).  It's a community coming together inside a space that appears nondescript from the street—and the beer we're sharing is worth toasting to.
Between the members of my group, we stacked the majority of the tap list into our flights, so I was able to try everything from the tartest Weisse to the richest stout. The brewery's IPA offers a traditional and decadent take on West Coast IPA flavors; the Señor Gallo, an American lager, intrigues with light tastes of wild rice. I equally enjoyed their fruity Saison and sweet Jolene, the latter a refreshing ginger pale ale packed with zest (and, according to the description, 15 pounds of ginger per batch). My favorite was the Globe Miami Weisse: a partner in crime for summer weather that's sharp, sour, sweet, and delightfully tart on the tongue. Black Caddis, a brown porter, is an honorable mention for being both imbued with chocolate but still suitable for drinking on a warm day.
Now here's the wisdom imparted from a regular. Noticing us sipping the Jomax Oatmeal Stout, a coffee-based brew roasted with local Press Coffee, he suggested adding a bit of flair. "Top it off with Press Coffee's cold brew," came the advice. "They did this with my last growler fill, and it makes it." Say no more. The bartender was happy to oblige and poured in a swig of cold brew from the tap. For the coffee and beer fan, this is a happy harmony and recipe for a memorable stout.
Wren House Brewing does not have a kitchen, but if you're feeling peckish, the bar currently offers jerky snacks for purchase. There's also the option of bringing in your own dinner; delivery is welcomed, or the street is ripe with options for authentic Mexican. Whether you're in for one beer or a long sampling session, have a seat. This brewery has a cold one in a cozy taproom for you.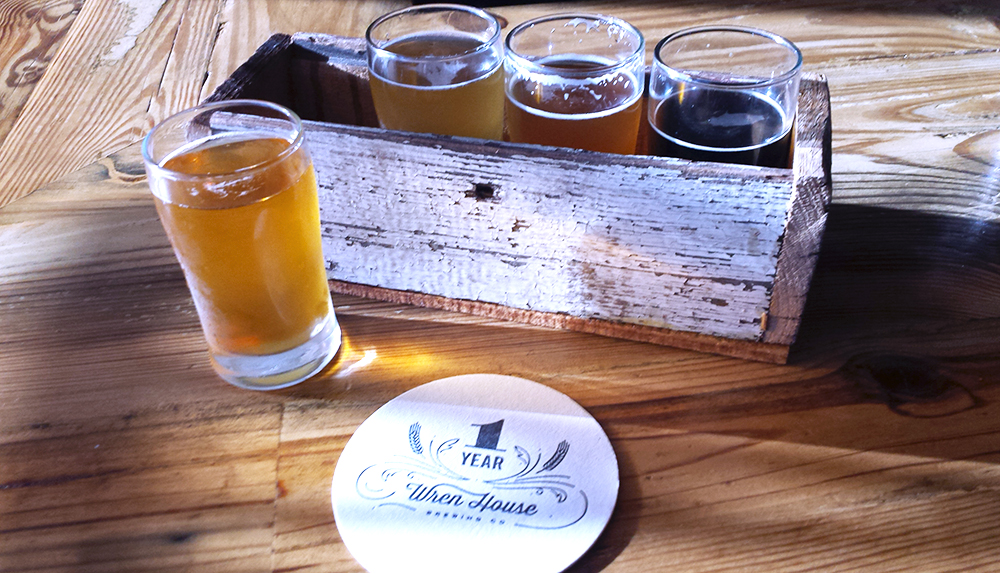 Wren House Brewing
2125 N 24th St, Phoenix 85008
(602) 244-9184