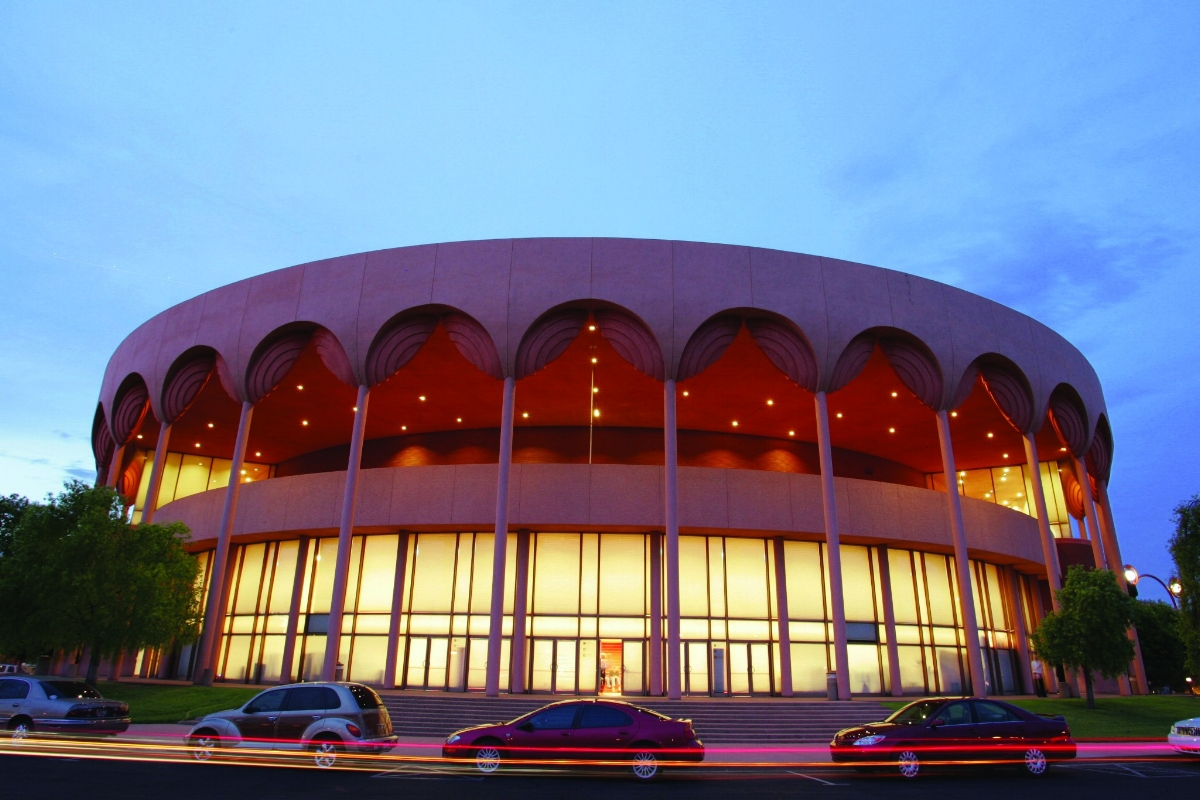 The Phoenix area is lucky to have Gammage Auditorium (pronounced GAM-idge), which is known for both for its architecture as well as the shows it hosts, largely musicals straight from New York. Tickets start at about $23, and they are still available for an amazing lineup of Broadway musicals:
9 to 5 The Musical
February 22 – February 27
Fiddler on the Roof
March 29 – April 3
Billy Elliot The Musical
April 27 – May 8
Mamma Mia
May 17 – May 22
Gammage also hosts its "Gammage Beyond" series which includes dande performances from dance companies from around the country, plays and musical performances. To see the upcoming engagements, check out the schedule.
While you're there, make sure to take a close look at the architecture of Gammage Auditorium, which is a Frank Lloyd Wright design and was built in 1964. So many shows tour here because it is designed to be as acoustically perfect as possible. (It's named after former ASU president Dr. Grady Gammage, who campaigned to turn Arizona State College into Arizona State University in 1958.)
ASU Gammage
1200 South Forest Avenue
Tempe, AZ 85281
(480) 965-5062