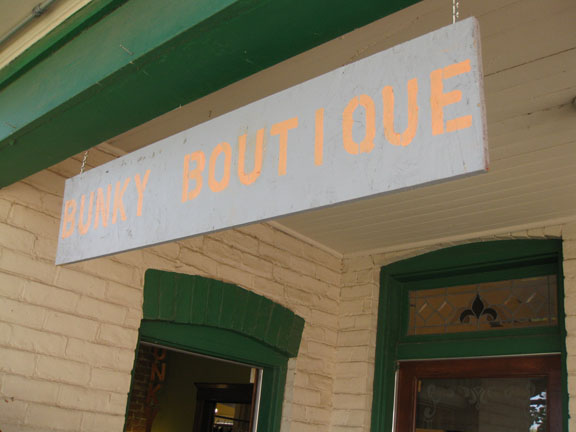 When I hear "boutique," I'm not really sure what to expect. Are we talking super lux store with alarming price tags? Or are we talking a garage sale with four walls and a roof?  I'm so conditioned, that when I walk into a store that's cute but modern, organized and looks just-enough-fancy with just-enough-fresh, I assume I will pay for all this loveliness through the nose when I go to buy that cute t-shirt.
So when I walked into Bunky Boutique downtown and saw this: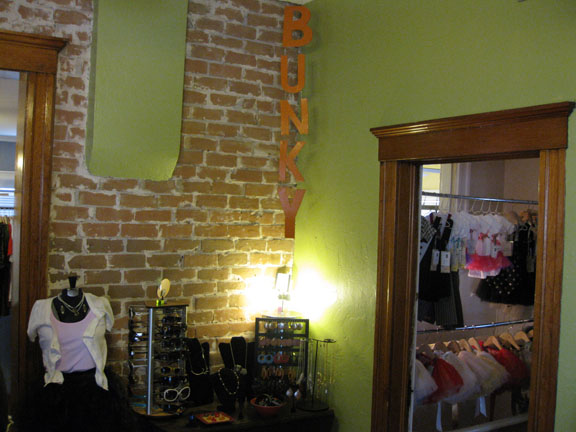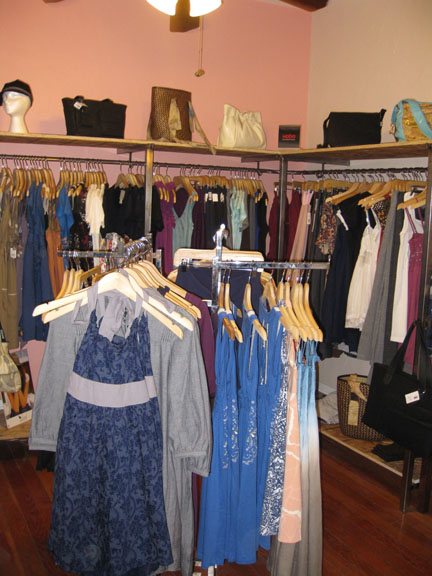 …I knew it was too good to be true. I flipped through the racks and noticed tons of different local designers as well as hard-to-find national brands, and all priced extremely fairly, I might add. There is a great room stocked with men's clothes, including some fab graphic tees. There were a few gals' skirts that I am swooning over too – but the day I was there, I fell madly in love with their jewelry collection. Everything from wire-wrapped flowers, to SJP/Madonna-esque pearl/bead multi-strands, it's finally a great gift (or gift-for-me) collection that's unique.
It's a unique setting, too. A house built in the early 1900s, half a gallery (Red Dog Gallery) and half is Bunky. A porch swing and old wooden stairs make this converted house comfortable and casual. It's right next to Roosevelt Tavern, another antique-house-conversion.
Located in downtown Phoenix, it's open for lunch break shopping fix, or a stop during a boutique-ing day downtown, or a must-do during First Fridays.