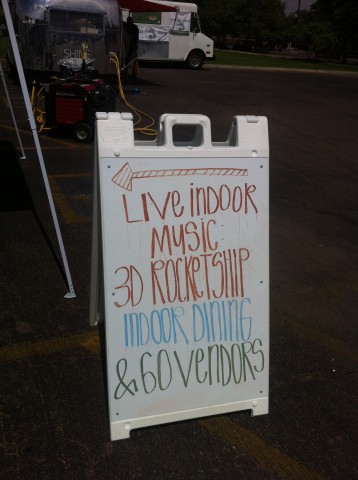 The Central Farmers' Market is probably the coolest farmers' market in Phoenix, literally. When things heated up out outdoors, this market moved into the shade and into the air conditioning at the CrossRoads United Methodist Church.
You can still pick up all of your favorite locally grown veggies from farmers like Maya's Farm, Horny Toad Farm and Taste of Paradise Farms. Make sure to eat breakfast or lunch from one of the food trucks or local restaurant Sierra Bonita Grill, which has a booth inside.
The Central Farmers' Market is located at the SE corner of Central and Northern. The market runs from 8am — noon every Saturday and has over 60 vendors that provide local, fresh and natural vegetables, fruits, herbs, dairy, eggs, cheeses, meats, breads, coffee, and other hand-made artisan items.