With all due respect, it shouldn't be called a "museum." A museum means historic, stagnant things to look at, which is the opposite of the new Children's Museum in Phoenix. The front exterior is the old Monroe school, but from one glance of the "back" (which is now the entrance), you can tell this is not a normal museum tour.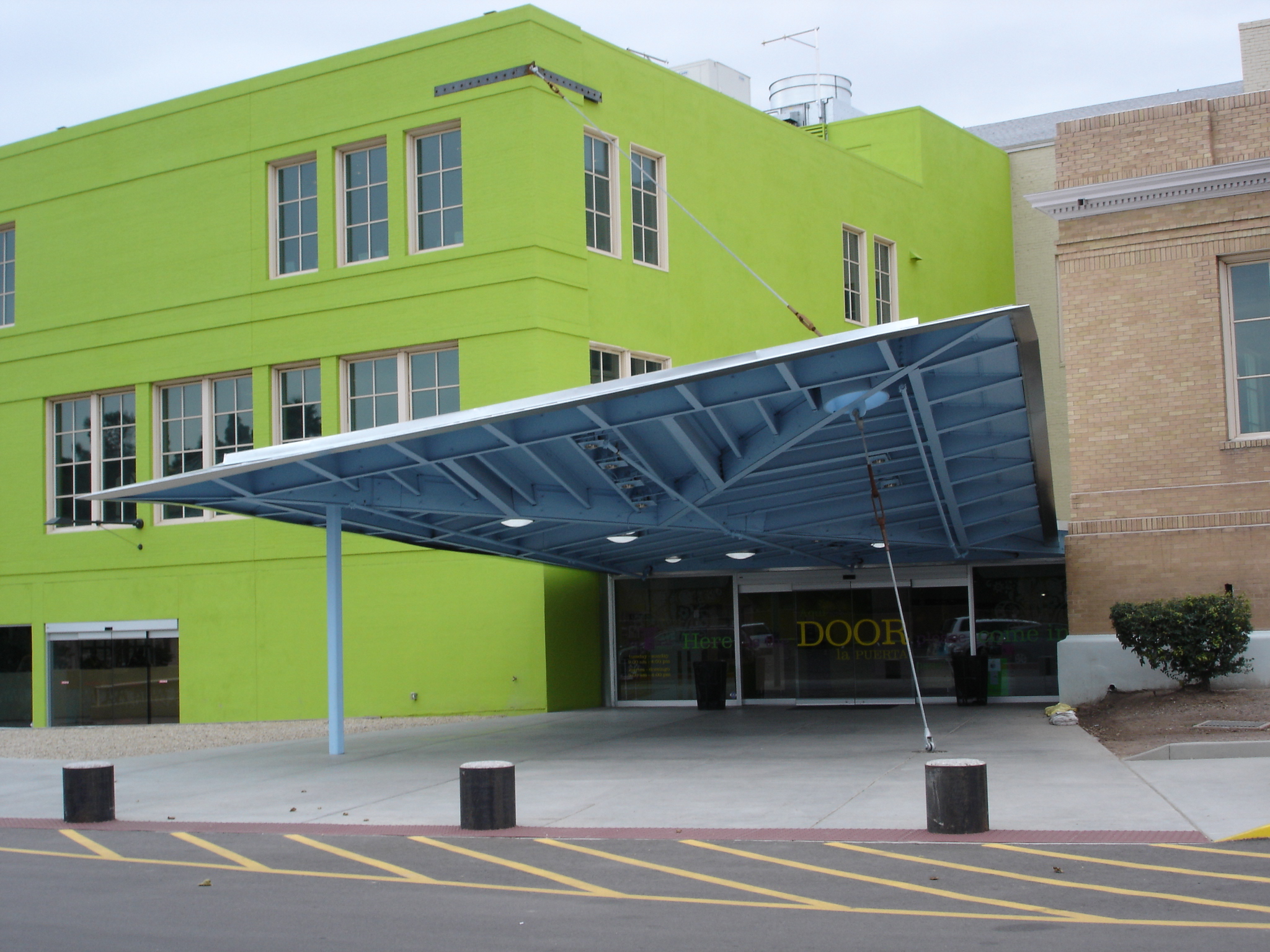 It's three stories of pure joy for kids. Kids of all ages, really. This is a look down to the first floor, filled with a huge tube structure. This is the future site of one of the world's largest jungle gyms. Stay tuned for that. 
There is a tri-cycle car wash, a nearly real grocery store complete with a stock room, a full "automotive" area, classrooms with crafts and tons more. But this – in my opinion – is the REAL treasure. The noodle jungle. It's hundreds and hundreds of pool noodles suspended, creating a forest to run through. I must have run through it a hundred times.
A hint of the amazingly creative artwork throughout the building:
This was the seriously fantastic art room, where every kid gets a smock and every table has something new. And then, there in the corner is this: A house with so many layers of paint that it's just oozing off. Every day they change the paint color and all the kids work together to cover it.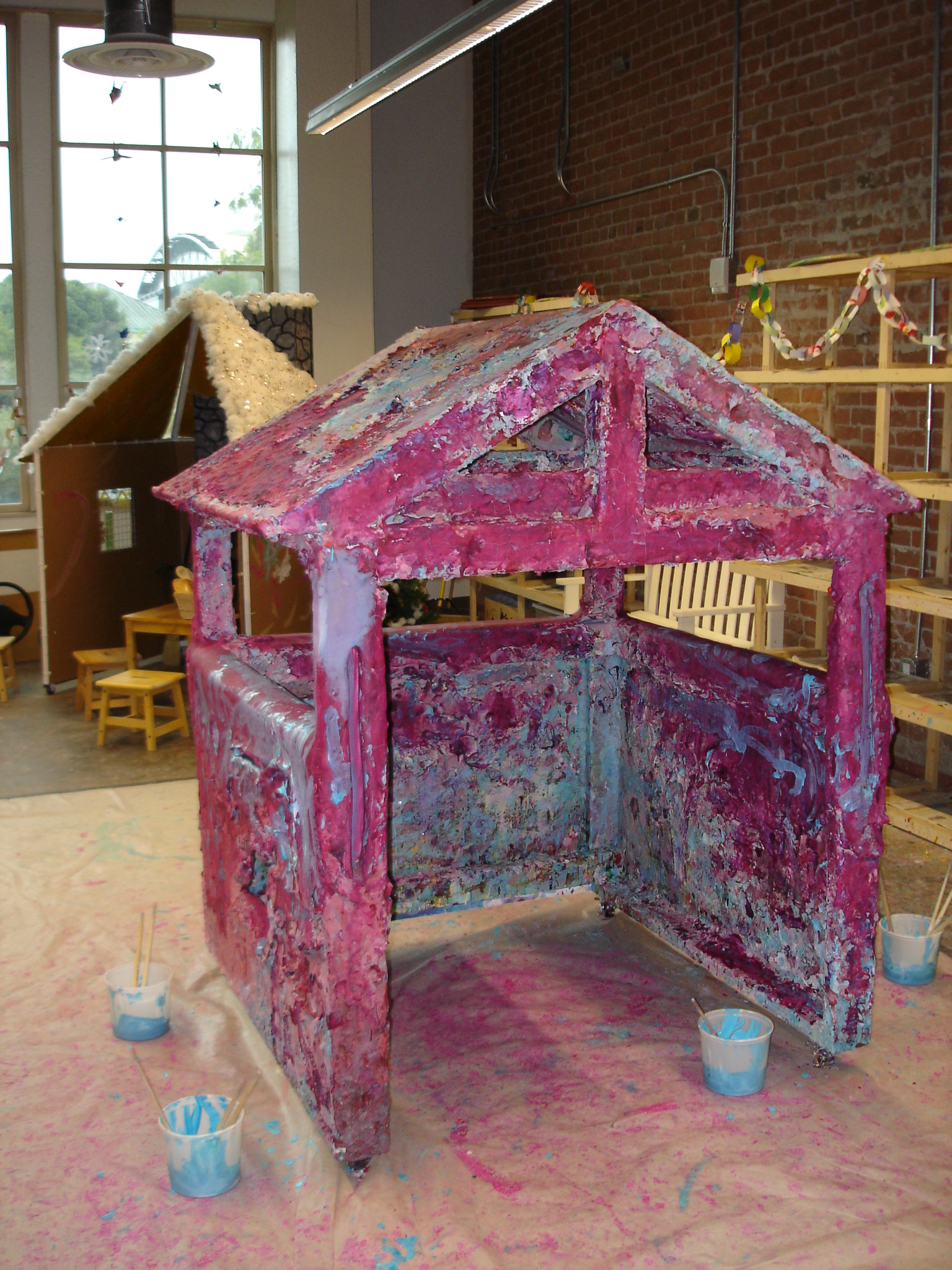 If you have kids, know kids or feel like a kid, take an afternoon at the Children's Museum. And make sure to leave plenty of nap time afterwards!
Get more details at http://www.childrensmuseumofphoenix.org/