An icon in the Phoenix food scene, chef Christopher Gross has done it all. He's shared a kitchen with Julia Child, prepared meals for Martha Stewart, and cooked for U.S. presidents. Gross boasts a James Beard Award, and was named one of America's Ten Best New Chefs by Food & Wine. His eponymous restaurant Christopher's was named one of the Top 10 New Restaurants in the U.S. by Gayot.com, Best New Restaurant by William Rice of the Chicago Tribune, and Best New Restaurant by John Mariani of Esquire.
Locally, Christopher's & Crush Lounge was named Best French Restaurant 2015 from the Phoenix New Times, earned the 2015 Award of Excellence from Wine Spectator, and a Diner's Choice Award from Open Table. Howard Seftel, former food critic for The Arizona Republic, called the restaurant one of Arizona's finest dining establishments. The list goes on and on.
When he's not cooking for celebrities and dignitaries, or adding more hardware to his award case, Gross continues to serve the American contemporary, French-inspired cuisine he is known for. Signature dishes include the roasted red bell pepper soup; house-smoked salmon salad; terrine of ABC foie gras and brioche; and Cedar River smoked truffle-infused filet mignon.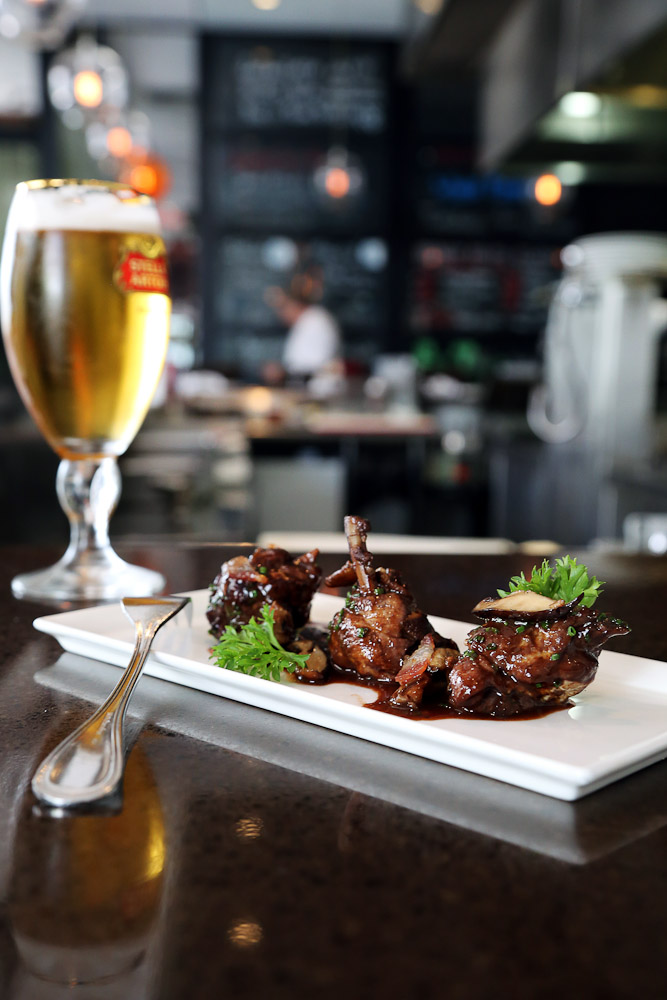 And, for the first time ever, Gross is giving culinarians from across Greater Phoenix a rare opportunity to partake in a private group cooking class in the his kitchen.
"Our theater-style kitchen makes for the perfect setting to get up-close-and-personal alongside your closest friends to discover new techniques, wine pairings and flavor combinations," he says.
Each class can hold a group of up to 10 and includes lunch, wines and take-home recipes.
To further engage diners, Gross is now offering monthly wine dinners that feature three courses and dessert. Past dinners offered charcuterie and sea bass with mustard sauce; petit goat cheese raviolis with tomato and tea herbs; braised brisket with mushrooms and pont-neuf potatoes; and chocolate profiteroles.
For patrons looking to indulge with a liquid libation, Crush Lounge is the place to sit back and unwind. Wine director Paola Embry oversees the wine program, which features 200 labels and 70 wines by the glass, from wineries all over the world. Or sip on a signature Crush cocktail or glass of champagne.
The lounge also serves small bites with, of course, a French twist. There's the truffle fries; snails with garlic in puff pastry; charcuterie and cheese platters. For the ultimate indulgence, have the Ostetra Black River caviar. A dessert menu filled with French sweets includes tarts, soufflés, profiteroles, a mousse tower and gateau marjolaine, a multi-layered cake with decadent fillings.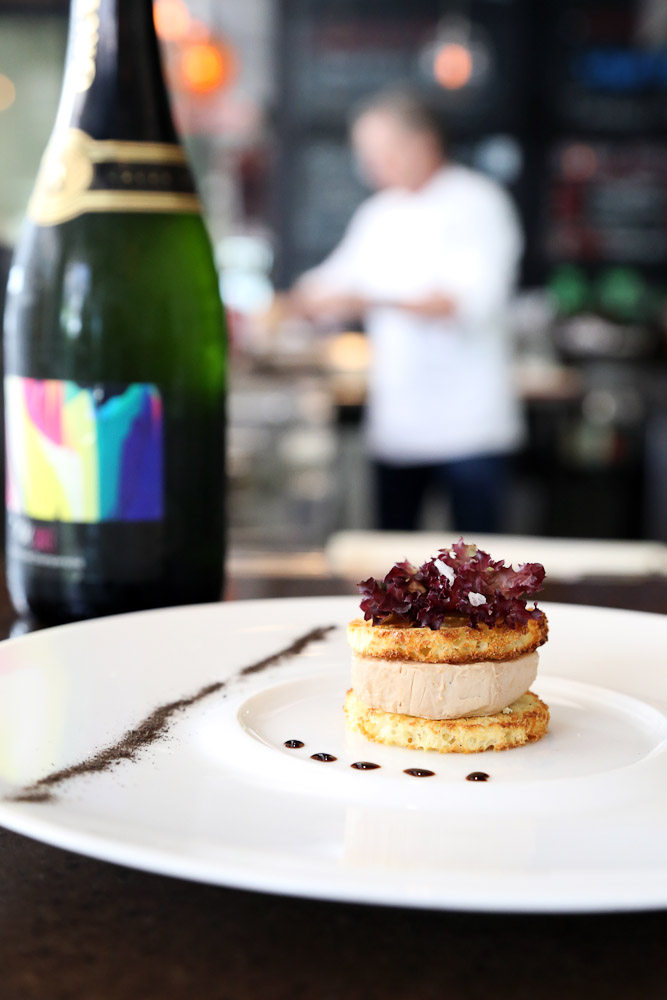 Christopher's and Crush Lounge
2502 E. Camelback Road, Phoenix (Biltmore Fashion Park)
(602) 522-2344
christophersaz.com