With the new convention center downtown came the new Sheraton (which is pretty amazing, btw). The new Sheraton brought us the new District Restaurant and Bar on the first floor of the hotel. I'll be the first to say that I was a tidbit apprehensive going to District because I didn't want to "eat at a hotel." Who wants the boring, over-priced food in a hotel restaurant. Not me. But I went. And I'm converted. 
I'll never forget the first time. I had fish 'n chips, which are made from this cornmeal mixture and I really thought I would come back every day for them. But there have been many trips to District since then, and I can honestly say I haven't had a bad thing. They use local purveyors for anything they can (you can find a list on their website) and they take comfort food and add some local flavor (no pun intended) to spice it up (okay, pun intended). 
Their happy hour is great too – cheap drinks & eats. They have live music Thurs-Sat nights and gotta tell ya, the bar is full. Probably due to the very cool atmosphere too.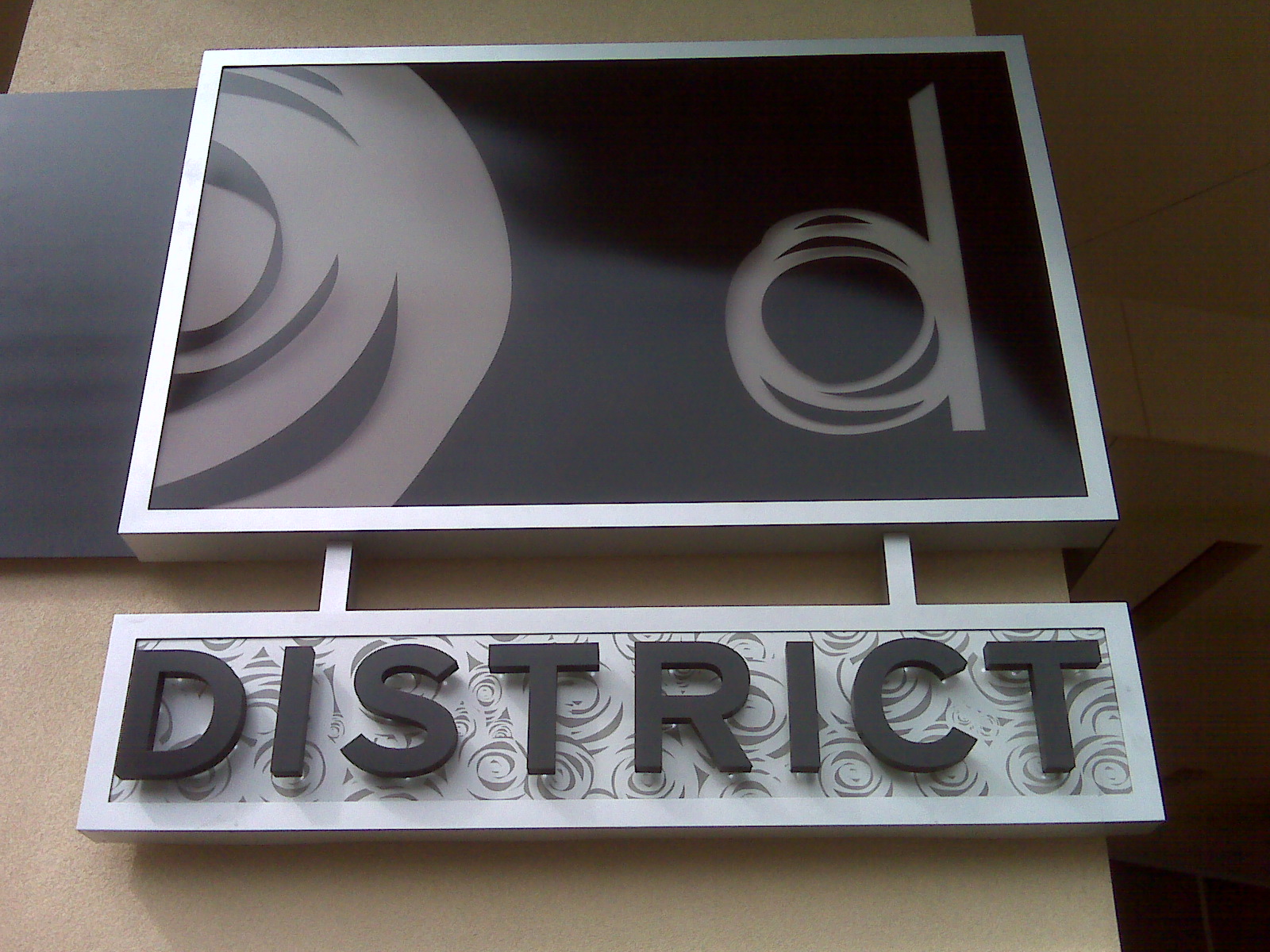 Try it for lunch or dinner – check out their menu and deets at: www.districtrestaurant.com