Updated for 2015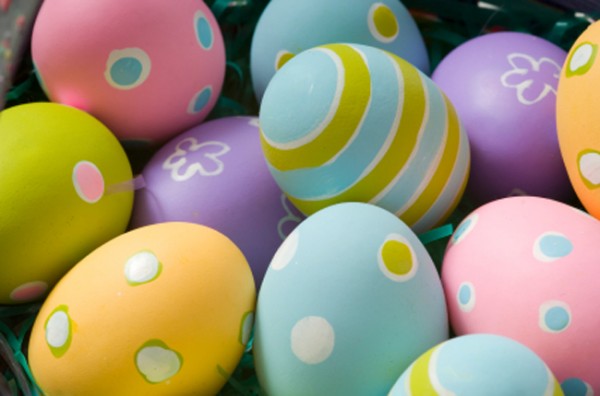 There are lots of great Easter events in Phoenix to enjoy this year! From easter egg hunts, to scrumptious brunches and more, we've got you covered:
Easter Egg Hunts, Easter Bunny Photos, and More
Free Easter Bunny Photos at Westgate
March 27-29, March 30-April 4
Capture this year's Easter memories with a photo op at Westgate Entertainment District. Bring the kids to meet the Easter bunny starting and receive a free downloadable photo and gift!
Westgate Entertainment District, 6751 N. Sunset Blvd., Glendale. Free admission
Helicopter Easter Egg Drop
March 28
Compel Church hosts this event which features 30,000 eggs being dropped from a helicopter, inflatables, food trucks, give-aways and tons of fun.
Mountain Ridge High School, 22800 N 67th Ave., Glendale. Free admission
Daisy the Bunny Photos
April 4
Daisy the Bunny will be making a special appearance at the Outlets at Anthem! Kids will receive a gift bag and an activity book and get to have their photo taken with Daisy the bunny.
Outlets at Anthem, 4250 W. Anthem Way, Anthem. Free admission
Dolly Sanchez Memorial Easter Egg Hunt
April 4
Hang out with Mr. and Mrs. Bunny themselves! Kids will have the chance to hunt for candy, ride ponies and hop around on some fun inflatables. There will also be a petting zoo, face painting and carnival games for the whole family to enjoy.
Peoria Sports Complex, 16101 N. 83rd Ave., Peoria. Free admission with a canned food donation
Maricopa Easter Egg Hunt
April 4
Maricopa is celebrating Easter with one of Maricopa's biggest Easter egg hunts. There will be games, an Easter egg hunt, the Easter Bunny and so much more!
UltraStar Multi-tainment Center at Ak-Chin, 16000 Maricopa Rd, Maricopa. Free admission
Chandler Eggstravaganza
April 5
An Easter egg hunt with more than 6,000 eggs will be the topic of conversation for your child for weeks to come! Hope Covenant Church will be giving out prizes, free breakfast and an outdoor worship service at 10 a.m.
Tumbleweed Park, 745 E. Germann Rd, Chandler. Free admission
City of Chandler's Family Easter Celebration
April 5
The Family Easter Celebration is expected to have another exciting year. Kids can participate in Easter egg scrambles, coloring contests, carnival games and face painting. Plus, get a picture with the Easter Bunny himself! There also will be performances by choirs and dance groups and the chance to win a family Easter basket.
Snedigar Sportsplex, 4500 S. Basha Road, Chandler. Free admission. Some charges for children's activities and food and beverages.
Easter Bunny Express
April 5
Springtime is a perfect vacation season in the Sedona area, and an adventure aboard Verde Canyon Railroad is an ideal holiday activity with family and friends. On Easter Sunday the popular Easter Bunny Express rides again. From small children to grandparents everyone will delight in this spring tradition, enjoying a great time eating candy, getting hugs and having photos taken with our Easter Bunny.
Verde Canyon Railroad, 300 N Broadway, Clarkdale. First-class (all ages): $89.95, Adult coach: $64.95, Senior (65+) coach: $59.95, Child (2-12 yrs old) coach: $44.95
Easter Dining
El Chorro Easter Brunch and Dinner
Enjoy the beauty of the Arizona desert in the spring as you celebrate Easter with stunning views, charming surroundings and seasonal cuisine. El Chorro's Easter Brunch will feature a delectable selection of salads, entrees, a full breakfast station, a carving station and a host of sweet treats.
El Chorro, 5550 E. Lincoln Dr., Paradise Valley. $58++ for adults, $20++ for ages 5-12, kids 5 and under are free.
Breakfast with the Easter Bunny and Friends at Litchfield's
The Easter Bunny is hopping over to The Wigwam Ballroom for a gourmet breakfast before the morning festivities. Join him and all his friends to kick off the day right. Each child will receive a special egg from the Easter Bunny himself.
Litchfield's at The Wigwam, 300 E. Wigwam Blvd, Litchfield Park. $25, $15 for children 3-12
The Westin Kierland Easter Eggstravaganza and Champagne Brunch
Well known as one of the best Easter egg hunts in town, our annual event also features an innovative Easter brunch experience in the Resort's Trailblazer's Ballroom, featuring floor-to-ceiling views of the Kierland Golf Course and McDowell Mountains. The Easter champagne brunch menu will offer breakfast stations with fresh pastries and omelets, carving stations with agave-glazed ham, spring herb-crusted beef strip loin, seafood and sushi stations, a bountiful dessert station and more. Reservations are required for brunch.
The Westin Kierland Resort and Spa, 6902 E. Greenway Pkwy, Scottsdale. Easter Brunch is priced at $75 for adults and $25 for children ages 5 to 12 (excluding tax and gratuity) and includes tickets to the Eggstravaganza. Children ages 4 and under dine complimentary.
Easter Brunch at Roaring Fork
Roaring Fork hosts a gourmet Easter brunch with a rugged western edge by executive chef Santiago Estrada. The buffet style menu offers a bread table, savory cold and hot item station, egg and meat carving tables with ham and roast beef as well as a tasty dessert station.
Menu items include sticky buns, apple walnut orzo salad, smoked salmon benedict, green chili pork and lots more.
4800 N Scottsdale Rd, Scottsdale 85251. $35 adults, $19 children
Il Terrazzo Easter Menu
Il Terrazzo offers guests a three- or four-course Prix fixe menu for Easter Sunday. The menu features strawberry and fennel salad, beef carpaccio, saddle of rabbit, pan-seared branzino, white carrot cake and more.
Il Terrazzo at The Phoenician, 6000 E. Camelback Rd, Scottsdale. $55 or $65 per person, $26 for children ages 3-12
Easter Brunch at Bistro du Lac
The Easter buffet includes salads, cheese platters, lamb with vegetables, fish stew and an array of other dishes and dessert options.
8320 North Hayden Road, Scottsdale 85258. $40/PP++; $18/PP++ children 6-12 Years old; Free for children under 5 years old
Easter Brunch at Social Box
Social Box Neighborhood Eatery is offering an expanded brunch menu on Easter that includes ham and cheese omelettes, biscuits and gravy, waffles, breakfast burritos with a choice of meat and a fruit bowl. They will also host an Easter egg hunt from 1-3 p.m.
1371 N Alma School Rd., Chandler.
Arizona Biltmore Easter Celebration
This Easter, give your youngsters the experience of a lifetime! Our lush lawns and flowering gardens host a lavish Easter Extravaganza complete with a special petting zoo, an inflatable obstacle course, bubble machines, face painting and much more.
Join us this Easter at Frank & Albert's for specialty menus available for lunch and dinner. For additional information and dining reservations, please call 602-955-6600.
Arizona Biltmore, 2400 E. Missouri Ave., Phoenix.
Easter Brunch at Sheraton Wild Horse Pass Resort and Spa
Enjoy a farm fresh Easter Brunch at the Ko'Sin Restaurant in Sheraton Wild Horse Pass Resort and Spa. There will be a selection of fresh baked artisan muffins and breads, honey smoked bacon, chicken apple sausage and more. Guests can also delight themselves in chili poached prawns, an omelet station, mesquite smoked salmon and more. Top it all off with assorted cakes, pies and cookies.
Sheraton Wild Horse Pass Resort and Spa, 5594 W. Wild Horse Pass Blvd., Chandler. Brunch: $80 per adult, $72 for seniors, $35 for ages 5-12, free for children 4 and under
Easter Celebration at Hyatt Regency Scottsdale Resort and Spa
Families are invited to join in Hyatt Regency Scottsdale Resort & Spa's "egg-ceptional" Easter Celebration featuring a brunch buffet in SWB. Guests won't want to miss our "larger-than-life" Easter egg, home to a live bunny, or Mr. and Mrs. Easter Bunny as they "hop" throughout the resort—a delightful way to celebrate this glorious spring holiday!
Hyatt Regency Scottsdale Resort and Spa, 7500 E. Doubletree Ranch Road, Scottsdale. $85 for adults, includes champagne; $37.50 for ages 6-12; free for children 5 and under. Prices exclude tax and gratuity.
Rusconi's American Kitchen Easter Brunch
Rusconi's American Kitchen celebrates Easter with a prix fixe three course meal. The menu will feature dishes like house smoked salmon, spring tomato red pepper bizque, steak and eggs, gulf shrimp and crab Benedict, and apple glazed pork tenderloin. Top it all off with a vanilla bean crème brûlée, grilled peach and dark chocolate empanada or butterscotch budino.
10637 N. Tatum Blvd., Phoenix. $49++ per person
Easter Brunch at The Scottsdale Plaza Resort
The Scottsdale Plaza Resort will host a great Easter Feast in The Garden Court. The Easter Brunch Buffet will feature a delicious selection of traditional brunch favorites including choices of breakfast meats and smoked salmon, omelet and waffle stations, and much more.
7200 N. Scottsdale Road, Scottsdale. $58 for adults, $26 ages 13-18, $18 for ages 6-21, ages under 6 are free
Easter Specials and Events at The Boulders
Enjoy our annual Easter Brunch at Latilla featuring fresh salads, breakfast favorites, traditional Easter favorites, and delectable desserts; enjoy our a la carte menu at The Grill, and Easter Chef's specials throughout the day with additional favorites such as classic Benedicts, Smoked Brisket Hash, and much more; enjoy Easter Chef's specials or a 3-course Prix Fixe Dinner at Palo Verde.
Reservations recommended. For more information, or to make reservations, please dial 480-595-3496.
The Boulders, A Waldorf Astoria Resort, 34631 N. Tom Darlington Dr., Carefree. Latilla: $78 per adult (13+years old), $32 per child (5-12 years old) The Grill: A la carte menu Palo Verde: $50 per person
Easter Brunch at The Farm at South Mountain
Rated one of the best Easter Brunches in Phoenix! Gather the whole family and hippity hop over this Easter Sunday for a delicious buffet brunch. Farms in particular are a favorite bunny hang-out and the Easter Bunny will be making a special appearance for photo ops with the family, so don't forget your camera! He may even have some special treats for you.
The Farm at South Mountain, 6106 S. 32nd St., Phoenix. Adults $49.95, kids 8-12 $20.95, kids 2-7 $12, kids under 2 free. Tax plus 2% production fee will be added.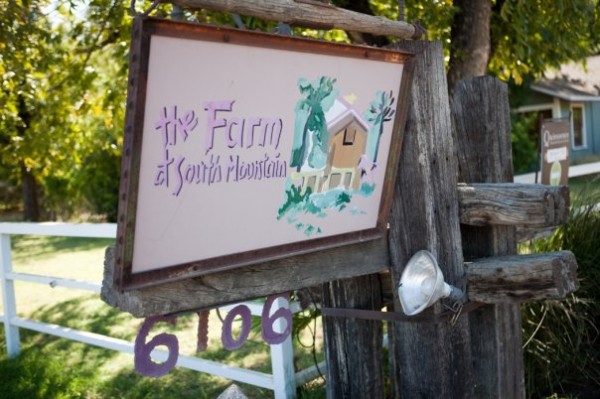 Easter Musical Luncheon at Organ Stop Pizza

Enjoy a relaxing lunch and concert on the Mighty Wurlitzer at Organ Stop Pizza. All you can eat pizza and salad, plus unlimited soft drinks. Alcoholic beverages and ice cream available for additional charge.
1149 E. Southern Ave., Mesa. Adults $12, Children 9 and under $10
Easter at Hotel Valley Ho

Savor a delicious brunch on our shaded patio, including the famous Bloody Mary + Mimosa Bar. Order one of the specials of the day or choose something from our seasonal menu. Bring the little ones and meet on the patio at 9:00 a.m. for the annual Easter Egg Hunt, including prizes and a special golden egg; R.S.V.P. at 480-248-2039.
Our chefs have also created some savory dinner specials, and dessert is served all day long so you can satisfy your sweet tooth anytime.
6850 E. Main St., Scottsdale. Brunch 6 a.m.-3 p.m.; Easter egg hunt 9 a.m.; Bloody Mary and mimosa bar 9 a.m.-3 p.m.; Dinner 3-10 p.m.
See more Easter dining options at AZCentral.com.