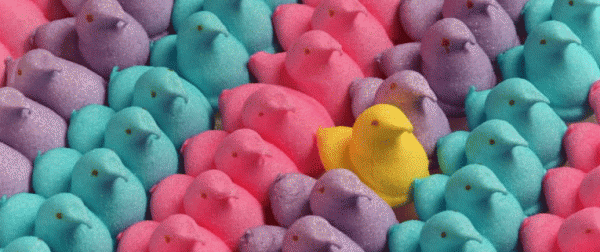 We hopped all over the Phoenix area and found some great activities perfect for the whole family on Easter weekend. From amazing food options to meeting the Easter Bunny himself, the best place to celebrate Easter this year is in Phoenix. Enjoy an Easter brunch in a pecan orchard or watch your kids chase Easter eggs as you relax at one of our luxurious hotels on a beautiful Sunday morning. Happy Easter!
The Fairmont Scottsdale Princess
"Bounce into Bunnyland"
4 restaurants coming together for 1 big brunch
Featured restaurants are: BOURBON Steak, La Hacienda, The Grill, LV Bistro

Menu highlights include: Southwestern omelets cooked to order, sautéed Gulf shrimp in a tomato and chile broth, steamed mussels with chorizo, Kobe Flat Iron steak, black truffle Mac and cheese with parmesan and garlic breadcrumbs, grilled Alaskan wild salmon with morel mushroom cream and much more.
Lagoon Lawn transformed into "Bunnyland" with bounce houses, face painters, balloon artists, and a petting zoo. Photos with the Easter Bunny are available.
Easter Egg hunts throughout the day on Princess Lawn and Bunnyland are open to brunch-goers and hotel guests
Brunch served from 10am-3pm Sunday, April 24th. $55 for adults, $29 for children 6-12, children 5 and under free with an adult.
Reservations required: 480-585-4848
Annual Easter Brunch held in the brand new Trailblazer Ballroom
New room features floor to ceiling views of golf course and mountains
Brunch menu highlights include: A chef-attended seafood station, omelets prepared to order, a carving station with Valencia orange glazed ham and beef wellington, pasta prepared to order, a chef-attended crepe station, and cake and pie assortments, and a chocolate fountain with fresh fruit for dipping
Annual Easter Egg hunt with over 22,000 eggs to find with a special appearance by the Easter Bunny
Brunch served from 10am-4pm Sunday, April 24th. $75  for adults, $25 children 6-12, children 5 and under free
Reservations required: 480-624-1202
Sheraton Wild Horse Pass Resort and Spa
Ko'Sin restaurant hosts a traditional Easter Champagne Brunch
Menu highlights include: exotic fruits and imported cheeses, herb roasted turkey breast, slow roasted New York strip, a smoked seafood platter, fig and date empanadas with lavender and agave whipped cream, mesquite pancakes with mesquite bean syrup, an iced raw bar, a carving station, a gourmet omelet station, decadent sweets and much more.
Brunch will be followed by family-fun activities
Brunch served from 11am-2:30pm Sunday, April 24th.
Reservations required: 602-385-5726
Easter Champagne Brunch in the Frank Lloyd Wright Ballroom, 10am-4:30pm. $79 for adults, $38 for children 12 and under, plus tax and gratuity, free for infants.
Easter Brunch at Wright's, 10am-3pm. $79 for adults, $40 for children 12 and under, plus tax and gratuity, free for infants.
Easter Dinner at Wright's, 6:30-10pm. Three-course tasting menu is $75.
Buffet Breakfast at Frank & Albert's, 7-11am. $19 for adults, $10 for children under 12, free for infants.
Lunch & Dinner at Frank & Albert's, 11am-5pm for lunch and 5-11pm for dinner. Three-course, pre-fixe menu is $40 for adults, $20 for children under 12, free for infants.
The Easter Bunny will be at Squaw Peak Lawn to kick off the annual Easter Egg Hunt at 9:30am. The Hunt will be conducted in three age groups and baskets will be provided. It is open only to the children of guests who are staying or dining at the Resort on Easter.
Dining reservations required: 602-381-7632
Intercontinental Montelucia Resort and Spa
Prado restaurant hosts Easter Brunch
Menu highlights include: Blueberry Pancakes, Challah French Toast, Prime Rib, Whole Roasted Salmon, a Bloody Mary Bar and a Six-Flavor Gelato Cart with Mini Cones and Assorted Toppings
3rd annual Easter Egg Hunt following brunch with the Easter Bunny in Cortijo Plaza
Brunch is served from 10am-2pm Sunday, April 24th
$79 for adults and $39 for children 10 and under
Reservations: 480-627-3004
Montelucia is offering an Easter package deal that includes a luxurious guestroom for Saturday night, April 23rd, 2 adult and 2 children passes for Easter brunch, and a complimentary Easter egg hunt for the kids
Packages start at $399 per night
Lon's at the Hermosa will be hosting an Easter Brunch
Menu highlights include: Fresh Baked Brioche "Monkey Bread", Smoked Salmon, Vegetarian Egg White Frittata, Traditional Eggs Benedict, Crisp Sea Bass, Grilled Beef Tenderloin, with your choice of desserts: Pineapple Upside Down Cake, Wild Berry Flan, or Chocolat Fondant
Brunch will be served from 10am-3pm Sunday, April 24th. $68 per person
Reservations: 602-955-7878
Easter Brunch hosted at ZuZu Lounge
Brunch begins at 6am and ends at 3pm. Special Easter Entrees will be served 11am-3pm Sunday, April 24th.
Menu highlights include: Lobster and Crab Salad Sandwich, Croque Madame, and Flat Iron Steak and Fries
The Annual Easter Egg Hunt will begin at 9am on the ZuZu patio. Prizes will be awarded to the child who finds the golden egg and the kids who collect the most eggs.
Trader Vic's will be offering a special à  la carte menu on Easter Sunday from 4pm to 10pm. Special offerings, will include Butternut Squash Wontons, Smoked Hawaiian Swordfish, and Trader Vic's Carrot Cake
Reservations for Egg Hunt: 480-421-7710; for ZuZu dining: 480-421-7997; for Trader Vic's: 480-421-7799
Easter Brunch Sunday, April 24th, 9am to 2pm.
Menu highlights include: Carving Station featuring Baron of Beef, Custom Variety Omelet Station, Red Chili Con Carne with warm Flour and Corn Tortillas, Pork Tenderloin Medallions, Sausages and Honey Bacon, Pancakes, Verde Salsa Chicken Breast and desserts featuring a chocolate fountain with dipping cookies, fruits, marshmallows, churros and more.
Piñata Bust for kids every hour
$23.95 for adults, $9.95 children under 10, children in highchair free
Reservations: 602-944-1286
Easter Champagne Brunch Buffet, 10am to 2pm, Sunday, April 24th
Menu highlights include: omelets to order, carving station with baron of beef, beef fajitas, chicken Monterey, Mahi Mahi with tropical salsa, and a chocolate fountain for dessert among other pastries and cheesecake and much more
$29.95 for adults, $12.95 for children 12 and under, highchairs free
Reservations: 602-431-6474
There will be seven different seatings for brunch from 10am-12:30pm, Sunday April 24th
Menu highlights include: an assortment of freshly baked pastries, applewood bacon and farm sausage pecan french toast, scrambled eggs with aged cheddar and chives, grilled chicken paillards, roasted potatoes, lemon and herb pasta salad, fresh fruit salad, plus baked goods and candy
Easter Bunny photos and Easter eggs for the kids
$39.95 for adults, $16.95 for children 8-12, $3.00 children 3-7, children 3 and under are free
Reservations: 480-471-5223
Enjoy Easter Brunch in the Pecan Grove
Menu Highlights include: scrambled eggs, bacon, sausage, Lobster Benedict, a waffle station, a carving station with spiral sliced ham, garlic and thyme chicken, roasted beet and orange salad, and top it off with assorted desserts fitting of Easter tradition
Easter Bunny will be there for the kids along with family-fun activities
$45 for adults, $22 children 8-12, $10 for children 4-7, children 3 and under free
Sunday, April 24th. Seatings from 9am-1:15pm
Reservations: 602-456-0803
Celebrate Easter with Brunch at the Golf Club, Sunday, April 24th
Menu highlights include: scrambled eggs, eggs Benedict, breakfast meats, Belgian waffles, smoked salmon, herbed wild rice pilaf, slow-roasted prime ribs, carved baked ham, chicken piccata, and an assortment of decadent desserts
Brunch will be served 10am-3pm
$37.95 for adults, $18.95 for children 6-12
Reservations: 480-948-7010 x21
Celebrate Easter with a festival for the kids at Schnepf Farms
$25.00 per child (adults FREE) includes a photo with Easter Bunny, Easter Egg Hunt, (unlimited) train rides, carousel rides, hay rides, petting zoo & honeybee ride, Easter cookie and hot dog lunch.
$20.00 per child if you do not want lunch
Saturday, April 23rd, 9am-4pm
Registration form available at www.schnepffarms.com
Special Bunny Brunch at the Phoenix Zoo
Kid-friendly menu. Highlights include: fresh fruit, bread basket, French toast, fresh scrambled eggs, country frittata, breakfast potatoes, and an assortment of beverages
There will be special zoo-animal appearances
Special guest the Easter Bunny will attend
Also includes a treat for the kids and all-day access to the zoo
$30.00 for adults starting at age 13, $15.00 for children 3-12, 2 and younger free
Saturday, April 23rd, 11am-1pm
Reservations required: 602-914-4333
Easter Brunch seatings are 11am, 1pm and 3pm
$75 for adults, $37.50 for kids 13 and under, kids 5 and under eat free
Reservations required: 602-955-4079
Please make sure to double-check details and availability directly with the above venues.