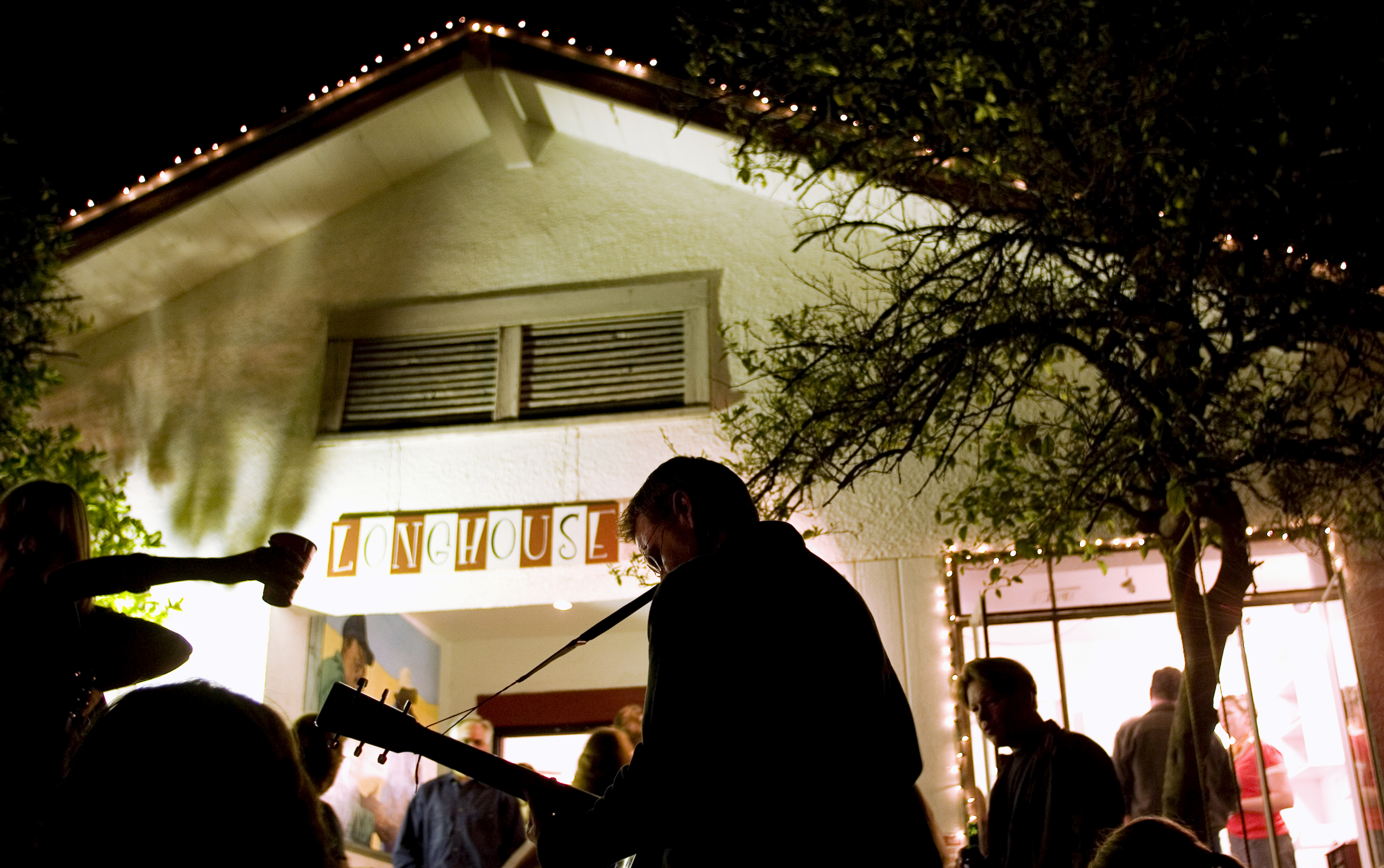 You don't need us to tell you. It's First Friday. It's going to be a high of 73 degrees today so tonight will be just the right temp to get out and cruise the galleries. Never been? It's 6-10pm in downtown Phoenix, and because the map changes so often, you should stop by Phoenix Art Museum to get a current one. Also, Artlink runs shuttles so PAM can help with that too.
Special for tonight:
at Modified Arts: First Friday Art Walk: featuring a group show from ASU's graduate program.
"In the spirit of Valentine's Day, "Love Letters" is an exhibition of art created by current ASU graduate students and recent graduates of the program. Artists working in various media including paint, ceramics, video, woods, fibers, metals, printmaking and photography each received a letter of the alphabet and made a piece in response to that letter. Work by 29 different artists will be presented."
at Phx Art Museum: The Heart is a Drum Machine Movie Premiere:
"…the film, directed Christopher Pomerenke and produced by Ryan Page, Joe Mundo and Hans Fjellestad, explores music's role in shaping human history the profound connection people have had to music throughout human history and how it has shaped our experiences and its involvement in our daily lives.
The cast includes George Clinton, Red Hot Chili Peppers' John Frusciante, Kurt Loder of MTV fame, Carl Sagan's widow Ann Druyan, music supervisor Alexandra Patsavas (Grey's Anatomy, Mad Men), Tool's enigmatic frontman Maynard James Keenan, Jimmy Tamborello of the ground-breaking Postal Service, Modest Mouse's Isaac Brock, music collector/actor/label owner Elijah Wood, Los Lobos, Jason Schwartzman, KCRW's Nic Harcourt, Spoon's Britt Daniel, The Silversun Pickups, Juliette Lewis, X's John Doe, Sleater-Kinney's Janet Weiss and many others…"
Remember, a lot of the restaurants and boutiques in and around downtown are open late too! Happy Fridaying!