Our Vice President of Marketing, Communications, and Tourism, Melissa, shares her thoughts on one of her favorite Phoenix dining spots, Hob Nobs. Enjoy!
I love this little spot near downtown Phoenix but never make it in as often as I'd like. An historic house built in 1903, it's literally one part home, one part restaurant. It oozes charm (the green roof will definitely get your attention), and its quaint factor is off the charts. Grab a table or a seat on the sofa. Either way, you'll feel like you're hanging out at your neighbor's house.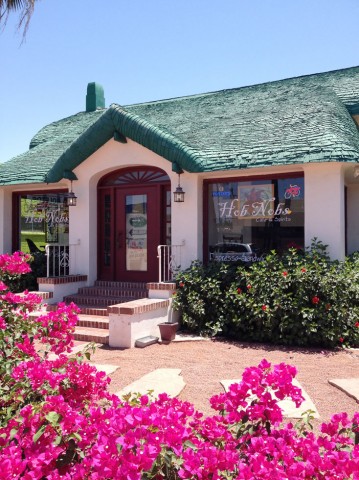 But it's more than just cute – It has the menu to put it at the top of anyone's restaurant list. Using mostly local purveyors, they offer an extensive selection of sandwiches, wraps, salads and gourmet pizzas plus breakfast and brunch items. On this particular visit, I had their Secret Sandwich which they refer to as a "grown-up grilled cheese." It has four cheeses with seasonal fruits (this time it was apples and strawberries) and was quite tasty. A side of watermelon added the perfect summer touch (Disclaimer: I'm a vegetarian, but meat lovers will have no problem finding just the right sandwich).
Don't miss their bar options – you'll find craft beers, boutique wines and specialty drinks. If you require a caffeine boost, they'll hook you up with a variety of coffees, lattes, mochas and espressos.
Food and drinks are not all this little gem has to offer. You'll find local art on the walls and live music on Friday and Saturday nights. This just might be your new favorite hangout.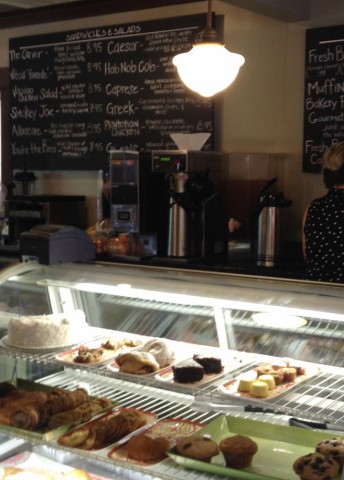 Hob Nobs Cafe & Spirits
149 W. McDowell Road
Phoenix 85003