Note: Il Terrazzo is permanently closed and will become Mowry & Cotton restaurant in fall 2017.
Il Terrazzo is a contemporary Italian restaurant located inside the gorgeous Phoenician Resort & Spa. Dining al fresco is a favorite pastime of many Phoenicians and I got to experience the wonderful and relaxing patio at Il Terrazzo myself during a business lunch.
Don't get me wrong but Il Terrazzo may not be the best place to conduct a business lunch — the food is delicious and the scenery is beautiful, but you won't want to go back to work. Instead you'll want to linger and maybe sip on something sparkling for the rest of the day.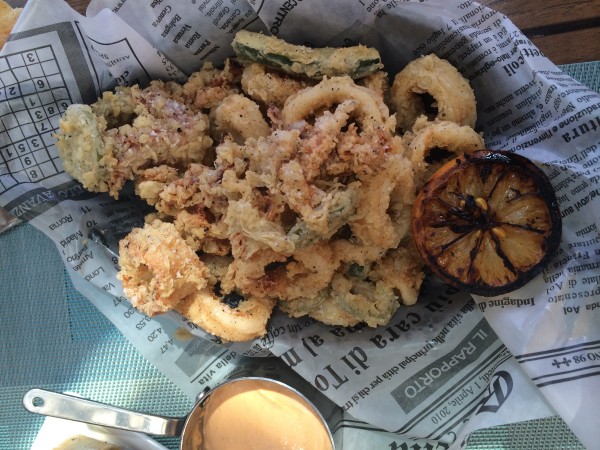 To start our meal we ordered the calamari fritti. The calamari was crisp and I loved the spicy flavor of jalapeno with the freshness of lemon. For my main dish my dining companion recommended the lemon risotto with grilled salmon — delicious! The risotto was creamy and a nice balance to the hearty fliet of salmon. I was stuffed.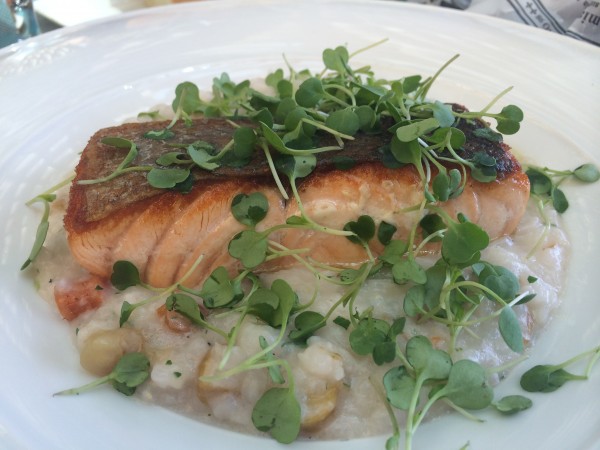 It was a beautiful spring day out and I didn't want my lunch to end. Il Terrazzo is definitely somewhere to enjoy a leisurely meal and take in the views of the Phoenician Resort. I was jealous of the resort guests enjoying their lunches and taking in the scenery without having to hurry back to the office. I suppose I'll have to return again soon.
Il Terrazzo is located inside the Phoenician Resort & Spa at 6000 E. Camelback Road in Scottsdale.