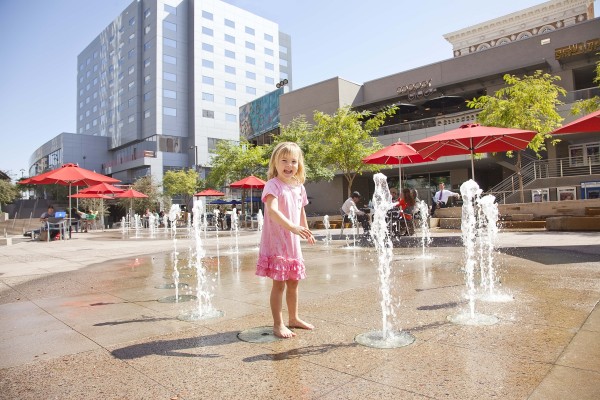 Everyone loves a secret, right? Many CityScape tenants offer great deals and unique experiences, but many aren't heavily promoted. Here's an insider look at all the secrets so you can take advantage of the specials and offers to enjoy the very best of CityScape.
A cup of coffee shouldn't break the bank – Chloe's Corner serves up 50 cent cups of coffee all day, every day.
Work a little action into your workday lunch hour and challenge your co-workers to a round of bowling. Buy lunch for $9.95 and get a FREE game of bowling with your meal on Monday — Friday, 11am-3pm.
Many shoppers don't realize that the CityScape location has a large selection of sale merchandise, but it's hidden upstairs. You can take advantage of major deals just by heading to the second level.
Rather than getting your primping and pampering done after work or on the weekends, head to Par Exsalonce during your lunch hour instead. During weekdays between 11am and 2pm, you'll receive up to 50 percent off select services. That translates to $10 brow waxes, $20 blow outs haircuts, $15 manicures and more.
$5 Event Parking
Heading to a ball game, the symphony or a concert and don't want to worry about searching for parking and overpaying? No matter the event, if you show a same-day ticket stub you'll receive parking for only $5. Parking at CityScape also makes it easy to meet up with friends for a meal or drink before or after the event.
$5 Valet
Want someone else to park your car? Pull up to the curb on First and Washington streets (outside The Arrogant Butcher) and take advantage of all day, every day $5 valet parking.
Pop Up Water Park
Just add water! CityScape's popular weekday Pop Up Park will be extended through summer and run 7 days a week from 11am-1pm. The water fountains are a fun place for kids to splash, play and cool off while everyone enjoys the fresh air and takes advantage of fun and free activities. You can borrow board games, cornhole, books and magazines, lawn chairs, beach balls, sunscreen, blankets, frisbees and a basketball hoop. There is also live music by DJs William Reed and Sean Watson.
Did you know there isn't a bad seat in the house at Stand Up Live? The venue was designed to optimize a perfect view to the stage from every seat. That means no need to arrive early, wait in line and fight for a good spot.
Happy hour deals Monday — Friday, 4-7pm
Over 60 beers on tap
$1 beer shots, $3 domestic and local pints, $4 craft and import drafts, $5 call cocktails,$6 specialty drinks.
$3-$6 select menu items
Happy hour deals Monday — Saturday, 3-6pm
$4 well drinks, wines and select specialty cocktails.
$2 to $4 12 oz. draft beer specials, $6 shot and beer specials.
$4-$8 select appetizers
Happy hour deals Monday — Friday, 3-6pm
$3 well drinks,$3 14oz domestic drafts, $5 vodka Red BullӬ$5 Jack Daniels.
$5 select appetizers