This is the kind of post that people are going to come after me for. I am, after all, exposing one of the greatest Phoenix hideaways (read: dive bars), not to mention the absolute best in the Arcadia area. But that's okay, because the people coming after me will be bankers, financial advisors, and other business-elite who work in the area and call JT's their after-hours office (and – let's be honest – I can take 'em).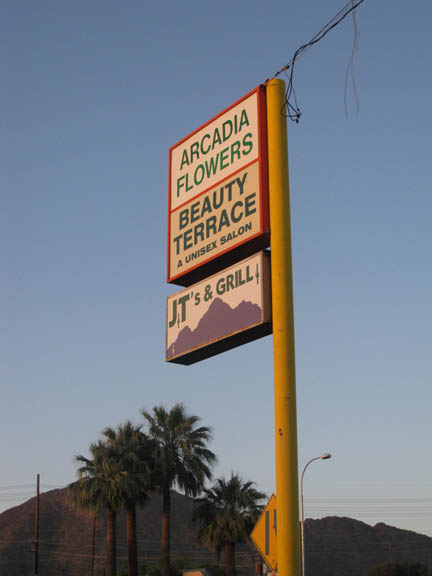 JT's is a narrow bar, with the real bar followers actually at the bar, and tie-less executives at the high boys lining the wall. But it takes something special to get this mix of crowd here – and it's called personality (and 50-cent taco night on Thursdays). While it looks like a good 'ol boys bar in the front, the inside is a fiesta for the eyes – stuff EVERYWHERE. Even for an organization aficionado like me, I love the atmosphere. It's just a good. dive. bar, Christmas lights and all. (We all know the bad dive bars).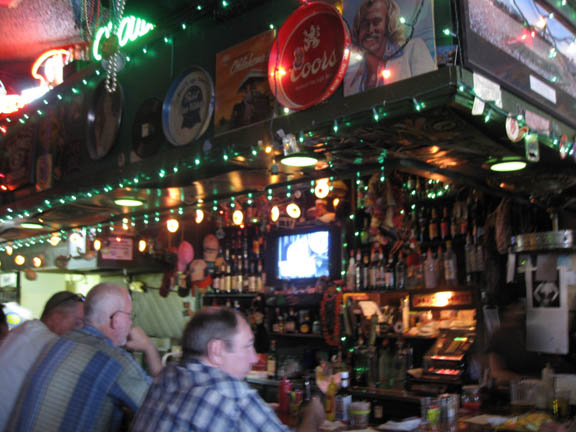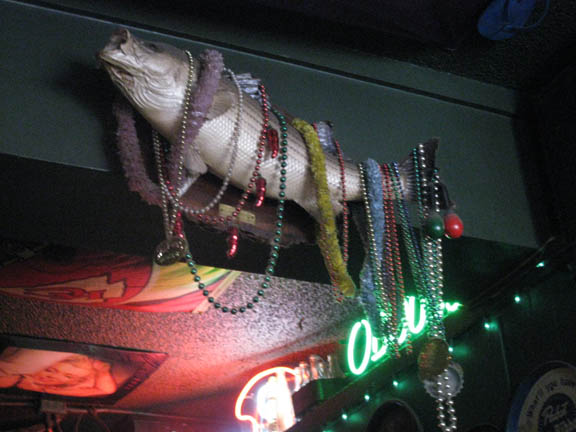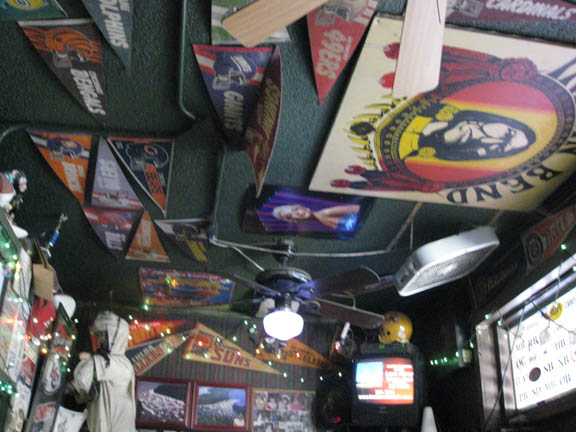 Never-ending drink specials are one asset, but the food is where it's at. Again, Thursdays are 50-cent taco night, but the burgers, chicken wings, and other much-loved bar food really is a cut above. Stop in, say hi to JT, look at the pics of Presidents eating at the sister restaurant (and future blog post) TeePee Mexican Food, and grab a pitcher. You're gonna be here awhile.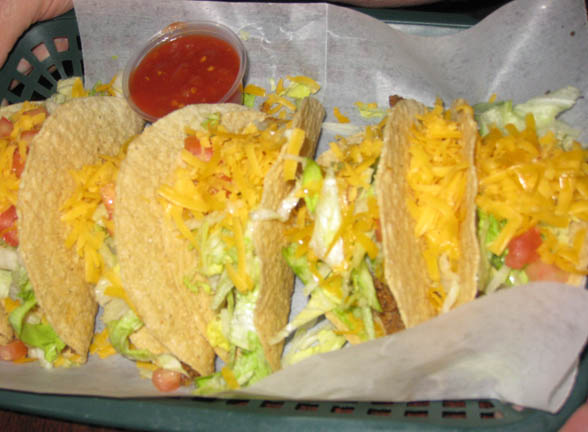 Make sure to keep your eyes peeled – you may miss it and have to drive by a few times before getting it right. It's worth the driver embarrassment, though.
4829 E Indian School Rd
Phoenix, AZ 85018
(602) 952-7046