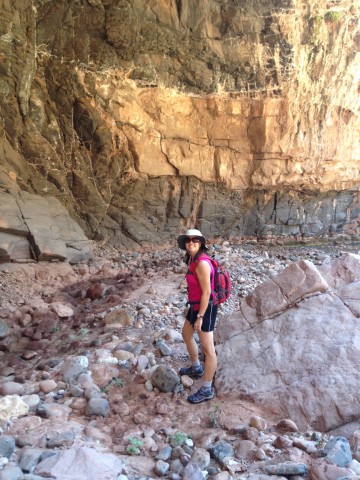 Meet Kim. Kim works in our marketing department here at Visit Phoenix and is an avid hiker. She recently completed the Seven Summit Challenge—ascending Phoenix's seven urban summits and traversing 26.4 miles of trail in the span of an 11-hour day. We asked her to share some of her favorite hikes and insider tips with you.
What is your favorite thing about hiking in Phoenix?
How peaceful it is and how many trails are available to hike within the city limits at all levels. It's a great source of exercise.
Which hike has the best view of the city? Where's the best place to watch a sunrise or sunset?
Lookout Mountain. You can see in every direction—north to the Phoenix Sonoran Preserve, south to South Mountain, east to Four Peaks and west to the White Tanks. And everything in between.
Piestewa Peak is great for both sunrises and sunsets. Hike the Phoenix Sonoran Preserve at sunrise and you might see hot-air balloons rising in the morning sky.
Lookout Mountain
What mountain park do you recommend for an avid hiker who's visiting Phoenix for the first time?
South Mountain. You can get a little bit of everything there, from difficult trails to long trails to easy trails.
What is the most difficult hike you've completed?
In town, probably Piestewa. It's only a mile, but you gain 1,300 feet of elevation in that mile.
What is a good trail for quick and easy hike?
Papago Park loop or the Hole-In-the-Rock.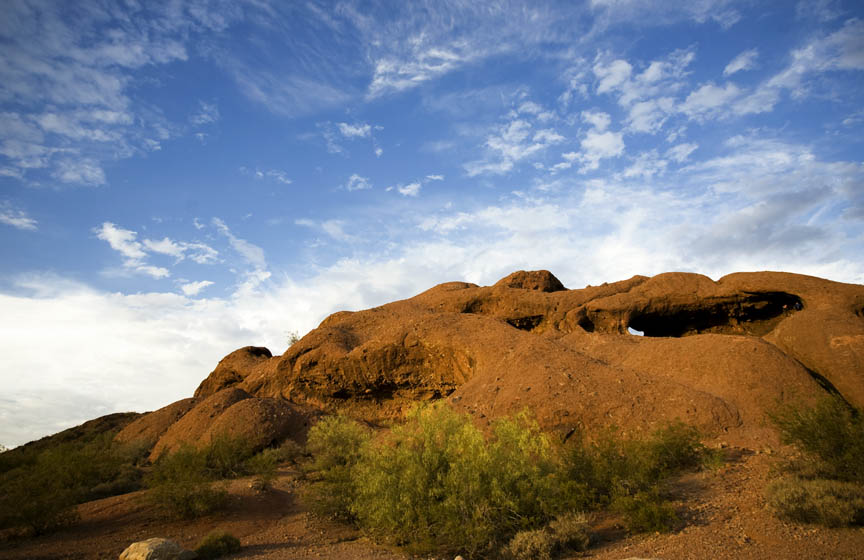 Papago Park
What kind of wildlife have you encountered while hiking in Phoenix?
Rattlesnakes. But they've all been off the trail and minding their own business. I've heard lots of coyotes but haven't seen one yet.
What is your "go-to" hike? Why?
Shaw Butte, because it's on my way home and it's a quick five miles with just the right amount of difficulty.