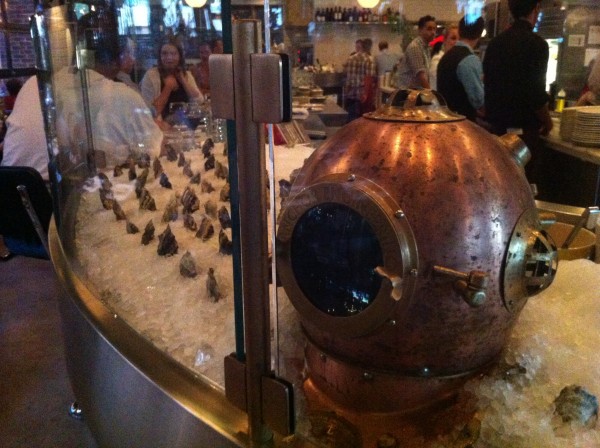 With the nearest beach being just over 200 miles away, there are not many seafood based restaurants in Phoenix. Little Cleo's Seafood Legend restaurant, located at The Yard brings fresh seafood to Phoenix with a retro New England flair.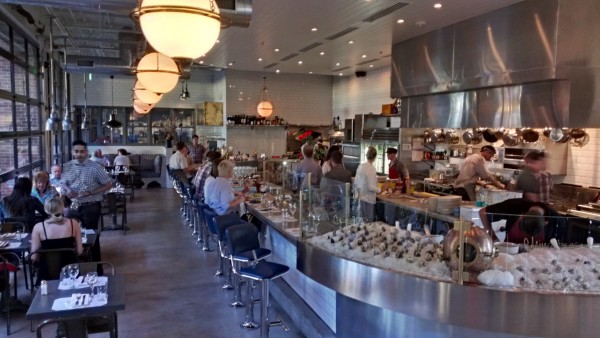 My husband and I decided Little Cleo's would make for a nice little date night. We made reservations ahead of time since it's a small restaurant and it had been busy the last time we went by. When you walk in, you're greeted by fresh oysters placed in an iced display case. The feel of Little Cleo's is what you would expect of a fish house, albeit a little more sophisticated.
We had heard rave reviews of the Warm Jar of King Crab and Butter w/ Grilled Bread ($21) so we started our meal with that. It was delicious and the crab meat was perfectly sweet.
My husband ordered the Cajun shrimp dish ($18) and I ordered the fish and chips ($17). Both were delicious, but I have to admit stealing shrimp off of my husband's plate. We also ordered a side of spinach ($5) and finished of our meal with the buttermilk pie ($6). We didn't try any oysters on this visit, but they are sold by the half dozen and the selection varies by availability.
Little Cleo's follows the Monterey Bay Aquarium's Seafood Watch Guidelines.
Little Cleo's Seafood Legend restaurant is located inside The Yard at 5632 North Seventh Street in Phoenix.