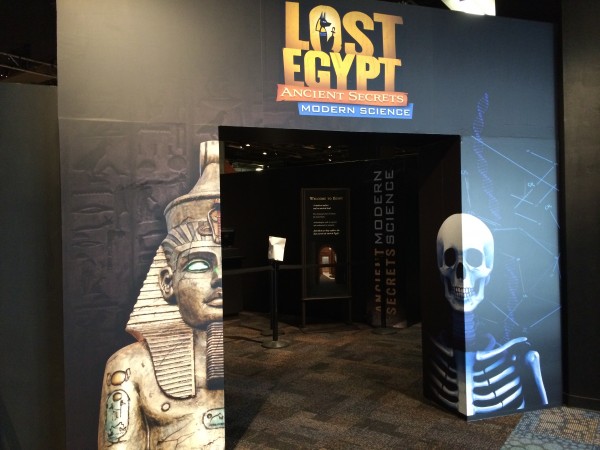 View ancient Egyptian artifacts at the Lost Egypt: Ancient Secrets, Modern Science exhibit from now until September 1st at the Arizona Science Center.
Lost Egypt takes ancient Egyptian artifacts and shows how modern science and technology helps us better understand the ancient civilization of Egypt. Visitors will experience hands-on challenges, authentic artifacts and guidance from real archaeologists throughout the exhibition.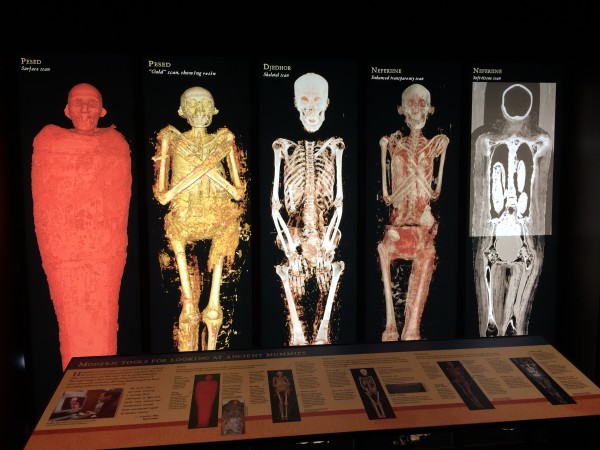 Highlights include a real human mummy and several animal mummies, as well as scans, forensic facial reconstructions and for the first time ever, a life-size rapid prototype (a type of 3D computer model) of a mummy in a stage of "unwrapping." Visitors will also be transported into ancient times where they will discover a re-creation of an Egyptian tomb and authentic art and artifacts from the daily life and funerary culture of ancient Egypt.
Some of the worlds' foremost authorities on Egypt are featured in the exhibition. Visitors will be able to connect with them through video interviews and photographs from the field.
Lost Egypt is divided into four content areas:
1. Orientation Entrance, features a modern Egyptian street scene that transports visitors to Egypt where they learn about some of the archaeologists working in Egypt today.
2. Field Site, where visitors explore the tools, techniques, science and technologies used at the Lost City of the Pyramid Builders on the Giza Plateau.
3. In Ancient Egyptian Culture, visitors see a human mummy, funerary artifacts and exhibits about the art and language of ancient Egypt.
4. In the Laboratory, visitors discover animal mummies, X-rays and CT scans of human and animal mummies, facial reconstructions and rapid prototypes of ancient Egyptians.
Lost Egypt is located in the Sybil B. Harrington Galleries on Level 3 of Arizona Science Center. The exhibition will be open between May 31 and Sept. 1, 2014. Tickets are $26.95 (adult), $23.95 (senior) and $19.95 (child), which include general admission. Arizona Science Center members are able to enter for $8 (adult) and $6 (child).