Salty, sweet, hot and spicy. Enjoy these margarita recipes from some of our favorite watering holes.
1 ½ ounces Monte Alban Reposado Tequila
¾ ounces fresh lime juice
¾ ounces triple sec and sprite
Shake and serve in an 8-ounce bucket glass. Garnish with lemon wedge.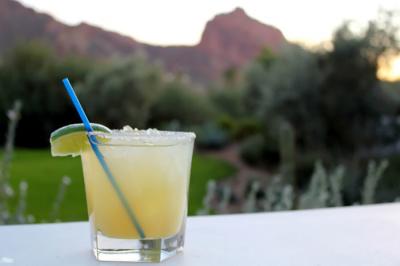 El Chorro Margarita
Farmer's Market Margarita by Bink's Scottsdale
1 ½ ounces Sauza Tequila
4 slices of cucumber
1 slice of jalapeno
3 grams of cilantro
2 oz sweet and sour
Cucumber Garnish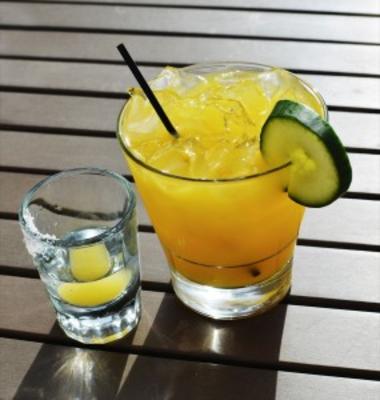 2 ounces Luna Azul Tequila
1 ounce Lime Juice
½ ounce Simple Syrup
¼ ounce Cointreau
Shake well and pour into glass. Squeeze lime wedge over top of drink and discard. Garnish with a lime and enjoy!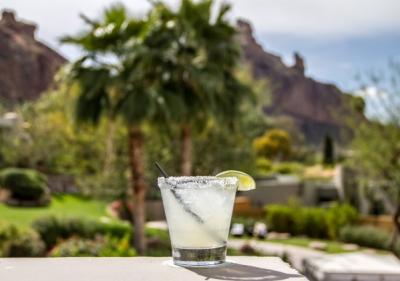 1 ½ ounces Mexican Moonshine Blanco
½ ounce Jack Daniels Honey
2 ounces Cayenne Simple Sugar
½ ounce Agave Nectar
2 ounces Sun Orchard Marg Mix
½ ounce Grapefruit Juice
Glass: 16-ounce Mason Jar
Garnish with Cayenne/Salty Mix on rim with a pinch of chili powder on top.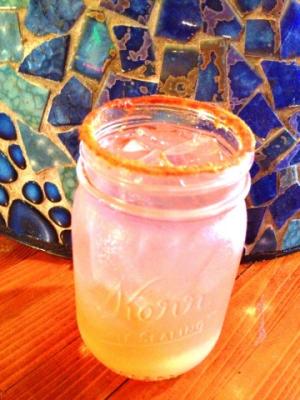 Wild Chili Margarita by Westin Kierland Resort Waltz & Whisky Bar & Cantina
1 ¼ oz. patron silver
½ oz. triple sec
1 oz. agave nectar
pinch of tepin chili pepper dust
splash of orange juice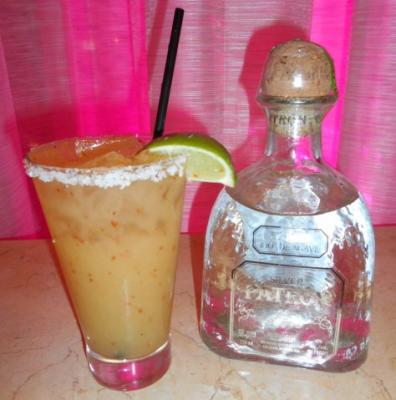 1 ½ ounces Partida blanco
¾ ounce prickly pear syrup
¾ ounce lime juice
Shake/strain into salt-rimmed Old Fashioned glass full of ice. Garnish with lime wedge.