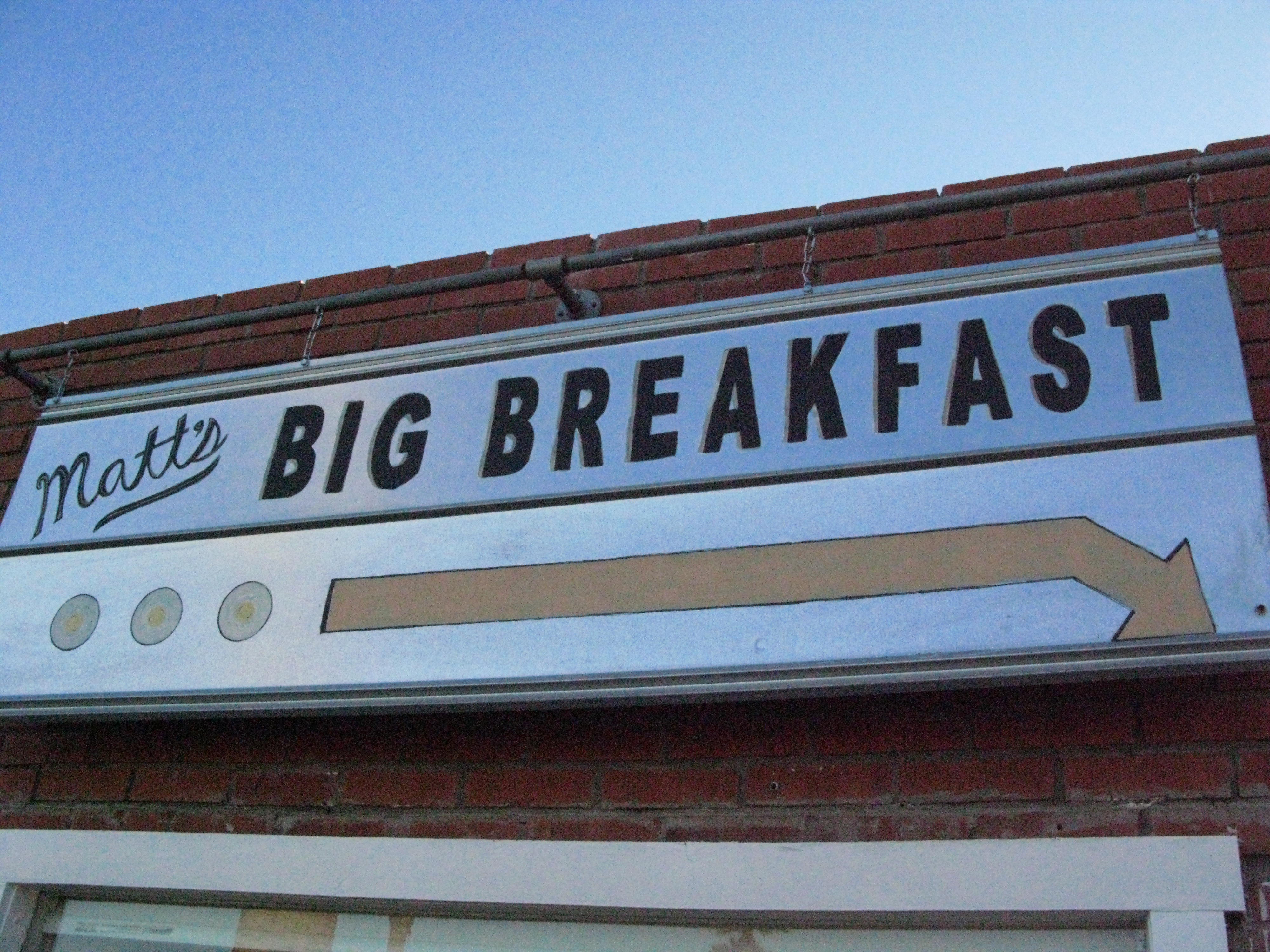 This mornining, I had the yummiest start to my day at Matt's Big Breakfast in Downtown Phoenix. You may have to wait, but let me tell you, it's well worth it!
As you can see, I choose the cheese omelet. I selected provolone as my cheese du jour and also added mushrooms. Throw in a side of hasbrowns and wheat toast and it was my version of a perfect breakfast. (Note: my friend had the same thing only she selected cheddar and sourdough toast).
Now, something that's really important to me is that fact that Matt uses only humanely harvested, cage-free eggs.  It's generally not something you'll find at the chain places. For me this is a biggie because if he was serving the standard factory egg, I'd have been eating oatmeal or corn flakes. Although I'm sure he serves up a mean version of either. Besides the delicious food and diner atmosphere, it's something that'll keep me coming back.
I've also heard great things about the pancakes and as we walked in, a woman leaving the restaurant was raving about the waffle she had. I pretty much think any selection you make at Matt's will be a good one.