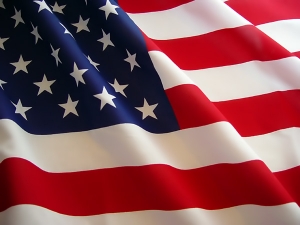 Going to be in Phoenix over Memorial Day weekend? Here's a roundup of some fun things to do.
Friday, May 27
Adam Clark Trio featuring Nicole Pesce at the Desert Botanical Garden
Phoenix pianist Nicole Pesce joins the jazz trio for a concert under the stars. With Pesce's repertoire of more than 12,000 songs and the trio's jazz, swing and R&B bent, the set list could range from Duke Ellington and John Coltrane to the Beatles and Lady Gaga. Food and wine tastings and are available for an additional charge. Proceeds benefit City of Hope, which funds research to fight against cancer and other life-threatening diseases.
Details: Friday, May 27 at 7pm. Desert Botanical Garden, 1201 N. Galvin Parkway, Phoenix. $21, $15 for garden members. 480-941-1225
Four Peaks Brewing Co. beer dinner at the Musical Instrument Museum
Along with heirloom veggie expert Seacat Gardens, Four Peaks will be serving up five courses of malted grain and note-worthy goodness including Hefeweizen Bavarian-Style Wheat Ale with fresh raw, grilled, and roasted vegetables, 8th Street Ale with roasted squab breast, and Arizona Peach Golden Ale with a desert peach tart.
Details: Friday, May 27 at 6pm. Tickets are $65 (all inclusive) and can be purchased by calling Robyn Kunze at 480-245-6916. Musical Instrument Museum, 4725 E. Mayo Boulevard, Phoenix. 
Phoenix Comicon
Geeks unite! Phoenix Comicon is back this Friday — Sunday at the Phoenix Convention Center downtown. Celebrity guests include Stan Lee, Todd McFarlane, Leonard Nimoy, George Takei, Adam Baldwin and Kristin Bauer. Enjoy photo-ops, panel discussions and more.
Details: Various times Friday, May 27 — Sunday, May 19. $20-$35 single day, $40 weekend pass. Children 12 and under are free. Phoenix Convention Center, Third and Jefferson streets. 602-635-1711
Saturday and Sunday May 28 — 29
Randy Newman at the Arizona Biltmore
An American icon, having created memorable film songs and scores, including the Academy Award-winning "We Belong Together" from Toy Story 3 and the scores to Ragtime, The Natural and all three Toy Story films, Randy Newman will draw on this vast repertoire in this rare solo concert appearance at the Arizona Biltmore.
Details: Saturday, May 28 and Sunday, May 29 at 7pm. General admission seating is $35 per adult and $25 per child with a $2 per ticket processing fee. For VIP tableside seating in the first three rows the price is $60 per person with a $2 per ticket processing fee. Arizona Biltmore, 2400 E. Missouri, Phoenix.
Arizona International Festival
This festival showcases the folk performances, traditional foods and artwork of cultures from around the world. The fair is organized in regional zones, such as Africa, Latin America and Europe, and each one features a marketplace with art and product vendors. From Japanese taiko drummers and belly dancers to mariachi bands and step-dancers, a variety of groups will perform on the main stage throughout the weekend. Head over to the food court to taste a variety of international flavors such as Asian noodles, Greek meats and Arab sweets.
Details: Noon-10 pm. Saturday-Sunday, May 28-29. $7, free for ages 12 and younger. Arizona Exposition and State Fair Park, 1826 W. McDowell Road, Phoenix. 602-412-1525
Monday, May 30
Memorial Day Observance
The Pioneers' Cemetery Association presents this 28th annual observance. Representatives from a variety of historical organizations are on-site. Guided tours of the 1897 Smurthwaite House and self-guided tours of the cemeteries are offered. Light refreshments are served.
Details: Monday, May 30 at 9am. Pioneer and Military Memorial Park, 1317 W. Jefferson Street, Phoenix. Free. 602-534-1262
Children's Museum of Phoenix FyrFlyz giveaway
The Children's Museum of Phoenix will be open on Monday for Memorial Day which starts the summer season. To celebrate, they'll be giving away FyrFlyz to the first 300 kids. FyrFlyz is a spinning toy that creates amazing light shows in the palm of your hand. FyrFlyz are recommended for children ages 8 and up.
Details: Monday, May 30 9am — 4pm. Children's Museum of Phoenix 215 N. 7th Street, Phoenix. 602.253.0501
Arizona Diamondbacks vs. Florida Marlins
Root for the home team on Memorial Day while noshing on a hot dog and some cracker jack.
Details: Monday, May 30 5:10pm. Chase Field 401 East Jefferson Street, Phoenix. Prices vary. 
Have a great weekend!