I love shopping at local boutiques where I can find my favorite designers sharing the rack with unique local finds. That's the case at Muse Apparel in central Phoenix.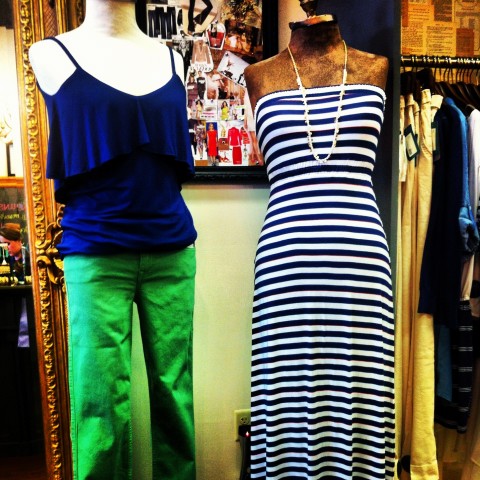 You can expect to want to buy everything at Muse Apparel and you can also expect awesome customer service. I also appreciate that Muse Apparel caters to all budgets. You can find the hottest designer jeans for $150, or you can pick up some trendy shoes or jewelry at budget-friendly prices.
Last time I was in I picked up some cute gold earrings that I have been wearing non-stop all summer. I also noticed they carry Flipped Bird handbags that are made locally in Phoenix. (Which make great gifts by the way.)
Muse Apparel is located at 742 E. Glendale Avenue in Phoenix.