When the summer heats up, keep it cool at these upcoming Phoenix art exhibitions, events and performances.
Events
May 19, June 16
When the sun goes down on the third Saturday of the month, Mesa Arts Center kicks off entirely free arts event for all ages, with themes from street art to carnivale night to a European-style night market. You can always expect live music, live art demos, and food and adult drinks for purchase. 
Mesa Arts Center, 1 E. Main St, Mesa
(480) 644-6500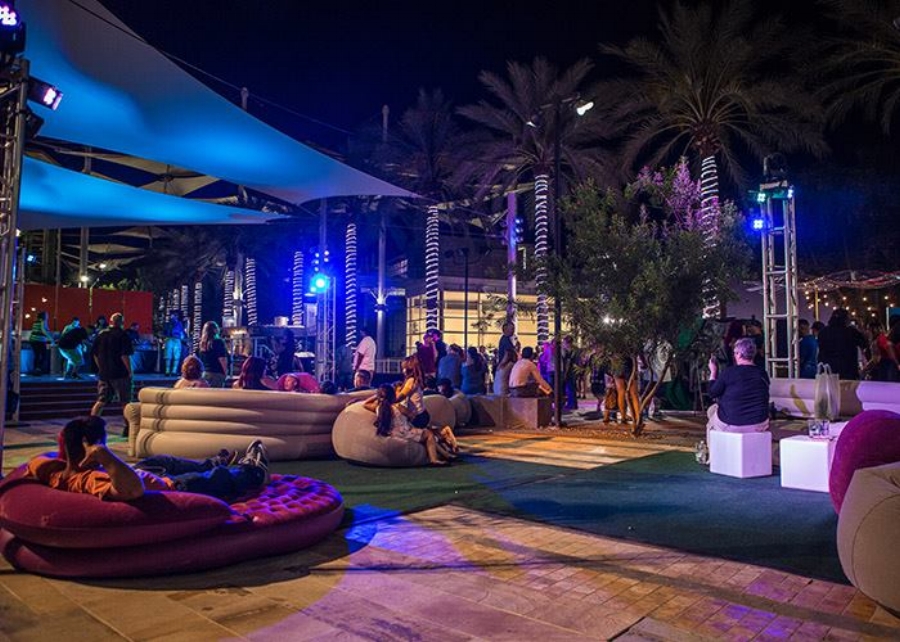 Photo credit: Mesa Arts Center
June 9-10, July 14-15, August 4-5
Enjoy the sights and sounds of different regions—and try your hand at activities and playing instruments—at MIM's monthly cultural celebrations. Experience the Mediterranean, the diversity of our own Arizona music, and the Caribbean at the weekend-long, family-friendly events.
Musical Instrument Museum, 4725 E Mayo Blvd, Phoenix
480-478-6000
May 12-13, June 9-10
Got a kid that loves art? Then they'll love scavenger hunts and story time in the Phoenix Art Museum (and you'll love the free general admission the museum's galleries and exhibits). Each weekend features themed hands-on activities, live performances and opportunities to learn from artists themselves.
Phoenix Art Museum, 1625 N. Central Avenue, Phoenix
(602) 257-1880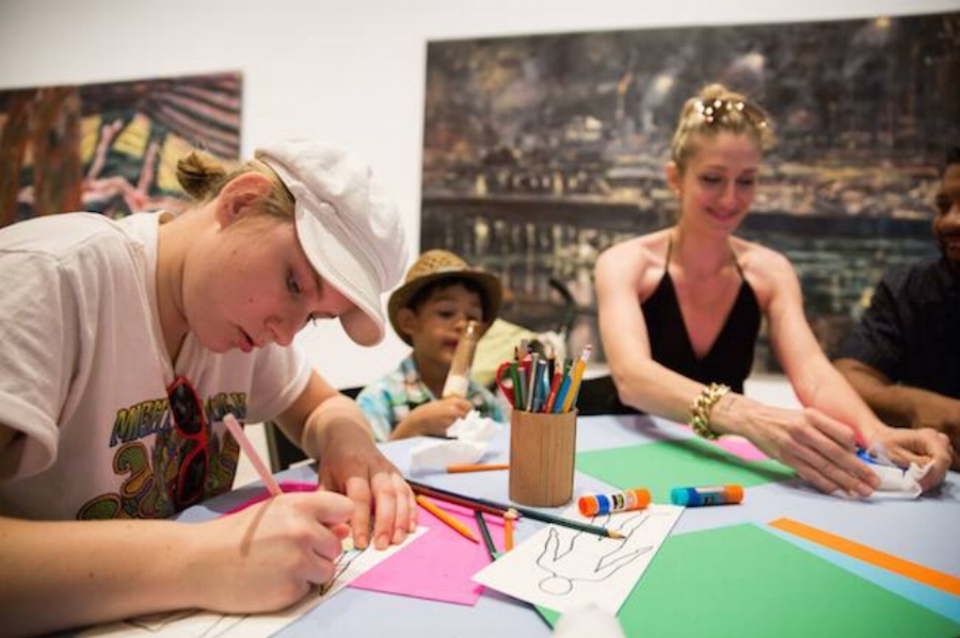 Photo credit: Phoenix Art Museum
Taliesin West Tours: Insights Tour, Details Tour & Night Lights
Insights Tour: Daily; Details Tour: Fridays, Saturdays and Sundays; Night Lights: Fridays 
Taliesin West's Insights Tour brings visitor's into the everyday life of the famed architect. Explore Wright's private living spaces, the "Garden Room," drafting studio, Music Pavilion, Cabaret and other meticulously-designed areas of his estate. 
The newly-introduced Details Tour delves deep into the unique components of every room included on the Insights tour. The tour allows visitors more to understand Wright's designs and capture photos of his winter home.    
During a Night Lights Tour held every Friday evening, guests can discover the artistry of Taliesin West at its most enchanting as it glows under the starry desert sky. Enjoy a night exploring the romantic rooms and don't miss the garden's fire-breathing dragon. 
Frank Lloyd Wright's Taliesin West, 12621 N Frank Lloyd Wright Blvd, Scottsdale
(480) 627-5340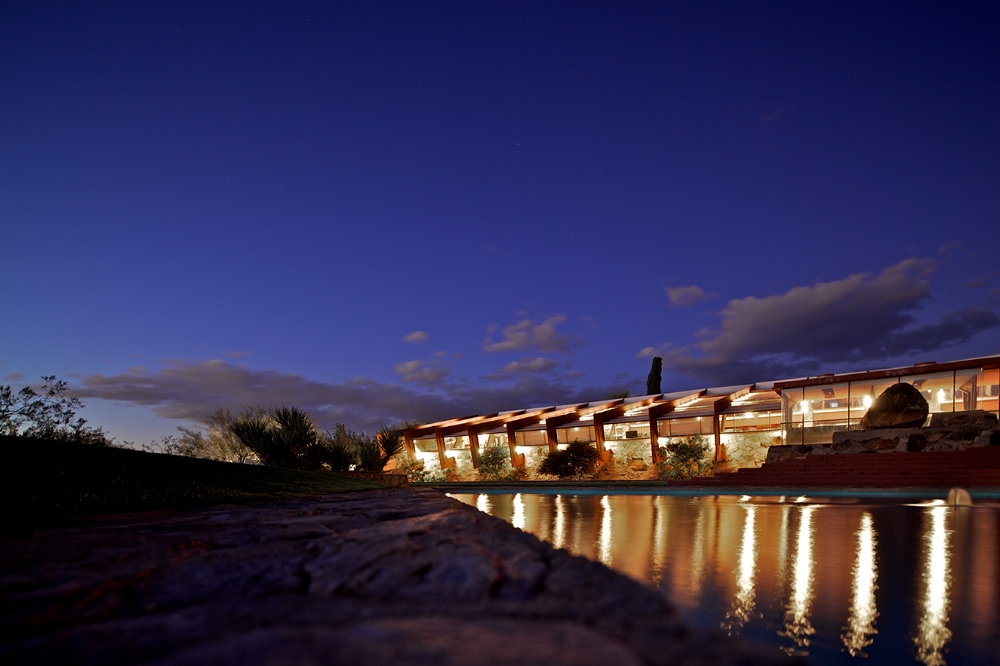 Photo credit: Taliesin West
 
May 4, June 1, July 6, August 3, September 7
The streets of Downtown Phoenix fill with thousands of art enthusiasts, culture-lovers and those seeking to quench their thirst at a local watering hole on the first Friday if each month. Join in for a self-guided art gallery and studio tour (by foot or by free trolley) with the map available on Artlink's website. 
Exhibits
May 26 - September 30
This immersive installation at the Scottsdale Museum of Contemporary Art invites visitors to step into a mirrored room that uses light, sound and technology  to conceive a constantly changing virtual landscape — an imagined environment that attempts to merge the space between the physical and the virtual. Explore your perception of place and self while experiencing this fully-immersive installation. 
Scottsdale Museum of Contemporary Art, 7374 East Second Street Scottsdale, AZ
(480) 874-4666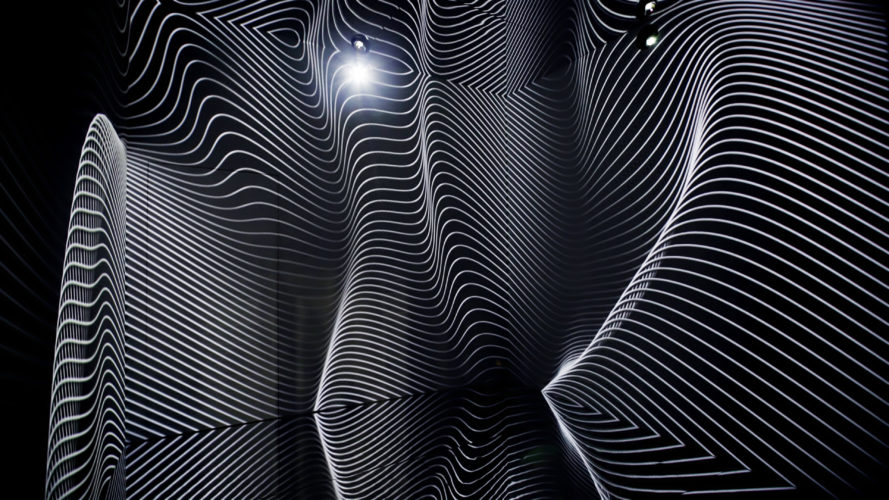 Photo credit: Refik Anadol, Infinity Room. Via Scottsdale Museum of Contemporary Arts
July 7- August 12
Following the implementation of the #MeToo movement and highlighting issues of gender inequality comes Phoenix Art Museum's In the Company of Women. The exhibition will focus on 50 works in the museum's collection created exclusively by female artists. It positions these works in a new light, inviting visitors to both question and transform their perspective on what, and why, we consider art.
Phoenix Art Museum, 1625 N Central Ave, Phoenix, AZ 85004
(602) 257-1880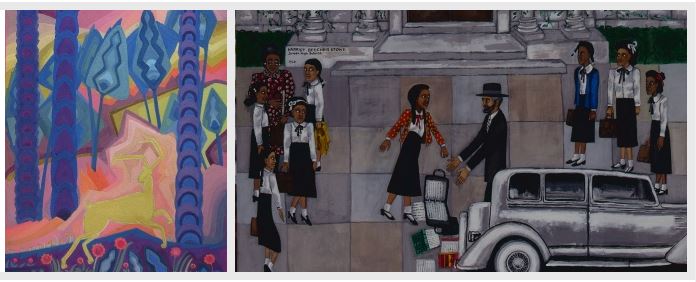 Credit: Marguerite Zorach, Deer in the Forest (left). Faith Ringgold, The Bitter Nest, Part 1: Love in the School Yard (right). Photo from Phoenix Art Museum.
May 4 - September 3
Contemporary Native Alaskan artist Nicholas Galanin explores modern issues of American Indian representation and a cultural critique at the Heard Museum this summer. His work is often provocative, addressing authority, authenticity, American Indian experience, and the commoditization of Indigenous culture. Galanin's multidisciplinary body of work includes sculpture, installation, video, performance, and new media.
Heard Museum, 2301 N Central Ave, Phoenix, AZ 85004
(602) 252-8840
May 5-August 25
Shapes take center stage at Lisa Sette Gallery's summer group exhibition that celebrates bending the line. Housed in the gallery's own angular, cube-like space, the ceramics, photography and surreal objects in the exhibit incorporate the circular form. Among others are glass portraiture cameos by Charlotte Potter and ukiyo-e inspired landscapes documenting industrial waste by Yao Lu. 
Lisa Sette Gallery, 210 East Catalina Drive, Phoenix
(480) 990-7342
Photo credit: Yao Lu, "New Landscape Part I (06 View of waterfall with rocks and pines)"
Performances
Herberger Theater Center
ASU Gammage
Arizona Broadway Theatre