When the summer heats up, keep it cool at these Phoenix art exhibitions, events and performances.
Exhibits
Aug., 4, 9. 17 & 24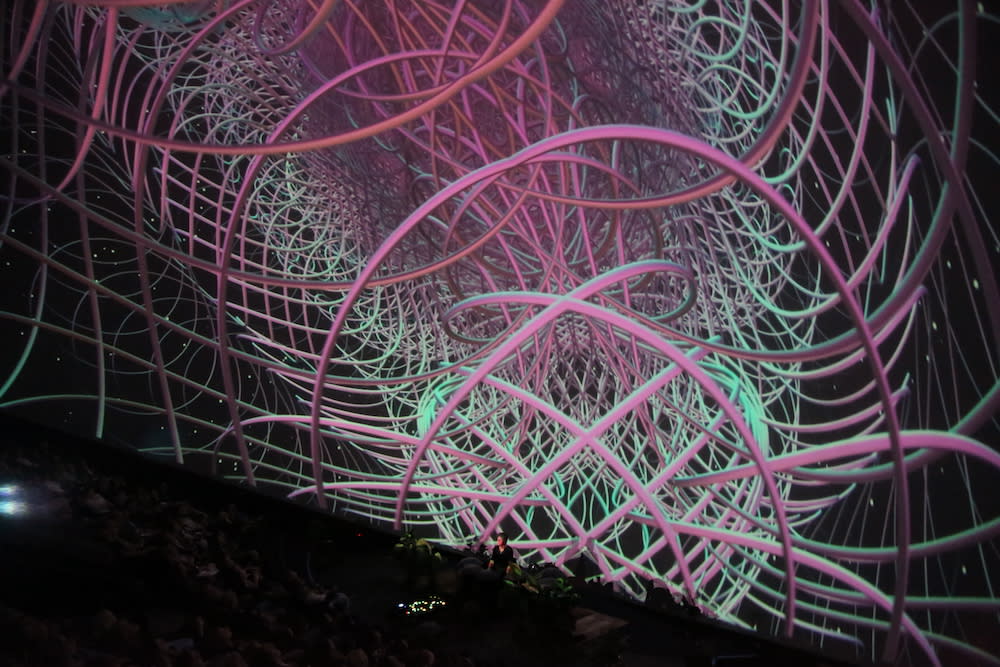 Mesmerica is a 360-degree immersive art and music cinema experience that brings the mesmerizing music of Grammy-nominated composer and percussionist, James Hood together with visually-hypnotic, 3D animated art curated from artists around the world to create an immersive, transcendent experience designed to soothe the mind and stimulate the senses.
Arizona Science Center, Dorrance Planetarium
600 E. Washington St., Phoenix
(602) 716-2000
June 8-October 6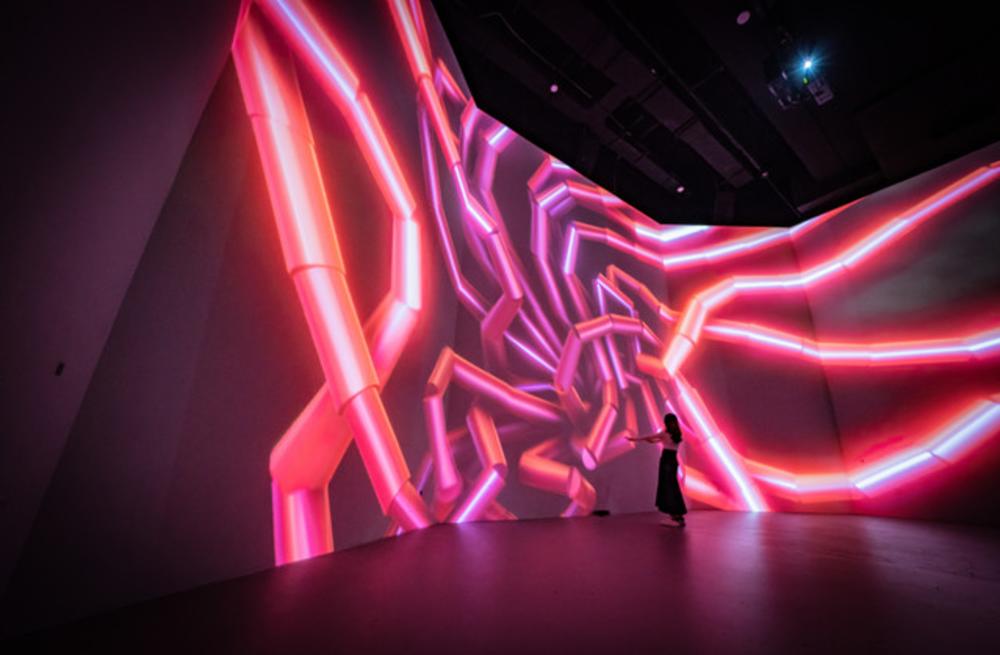 This exhibition presents the multiple ways in which we, as users, interact with an artwork and the response or output the artwork provides in return. These interactions are meant to get the viewer thinking not only about the traces we leave behind, but the effects we have on technology.
Scottsdale Museum of Contemporary Art
7374 E. Second Street Scottsdale
(480) 874-4666
Through September 8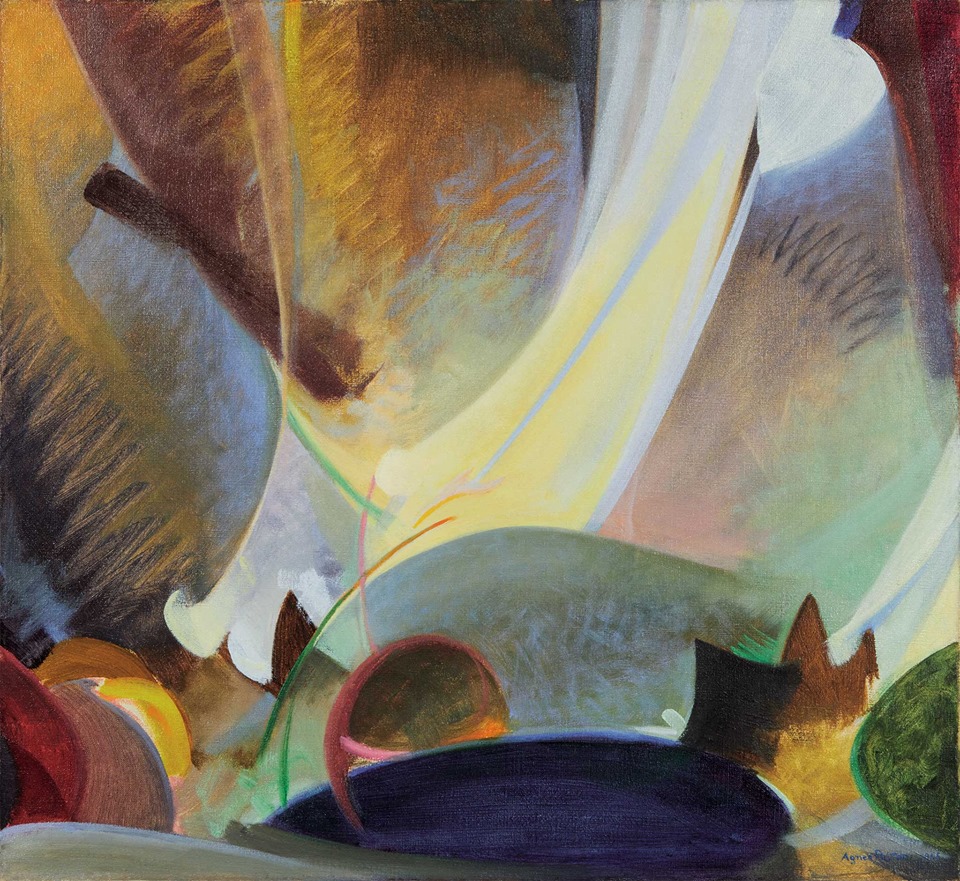 Pelton painted conventional desert landscapes to make a living, but it was her abstract studies of earth and light, biomorphic compositions of delicate veils, shimmering stars, and atmospheric horizon lines, that distinguished her work. Approximately 40 – 45 works will comprise this exhibition shedding light on Pelton's artistic contribution to American Modernism.
Phoenix Art Museum
1625 N Central Ave, Phoenix
(602) 257-1880
Through September 12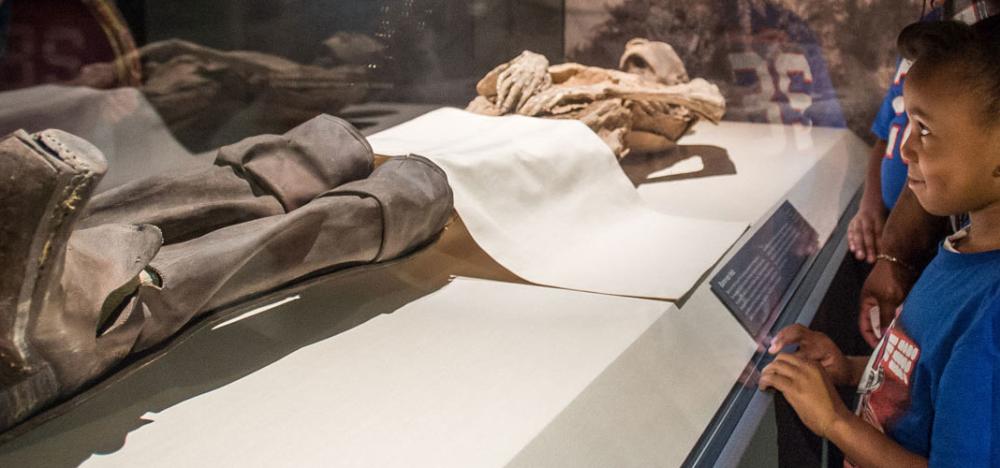 The Arizona Science Center invites you to get face-to-linen-cloth at this can't-miss special exhibition. The largest collection of mummies ever assembled line the museum, with over 40 real human and animal mummies, 85 rare artifacts from across the globe and state-of-the-art multimedia stations to enhance the experience.
Arizona Science Center
600 E. Washington St., Phoenix
(602) 716-2000
Wonderspaces: Point of View
Through Sept. 15 (Fall Exhibit opens mid-October)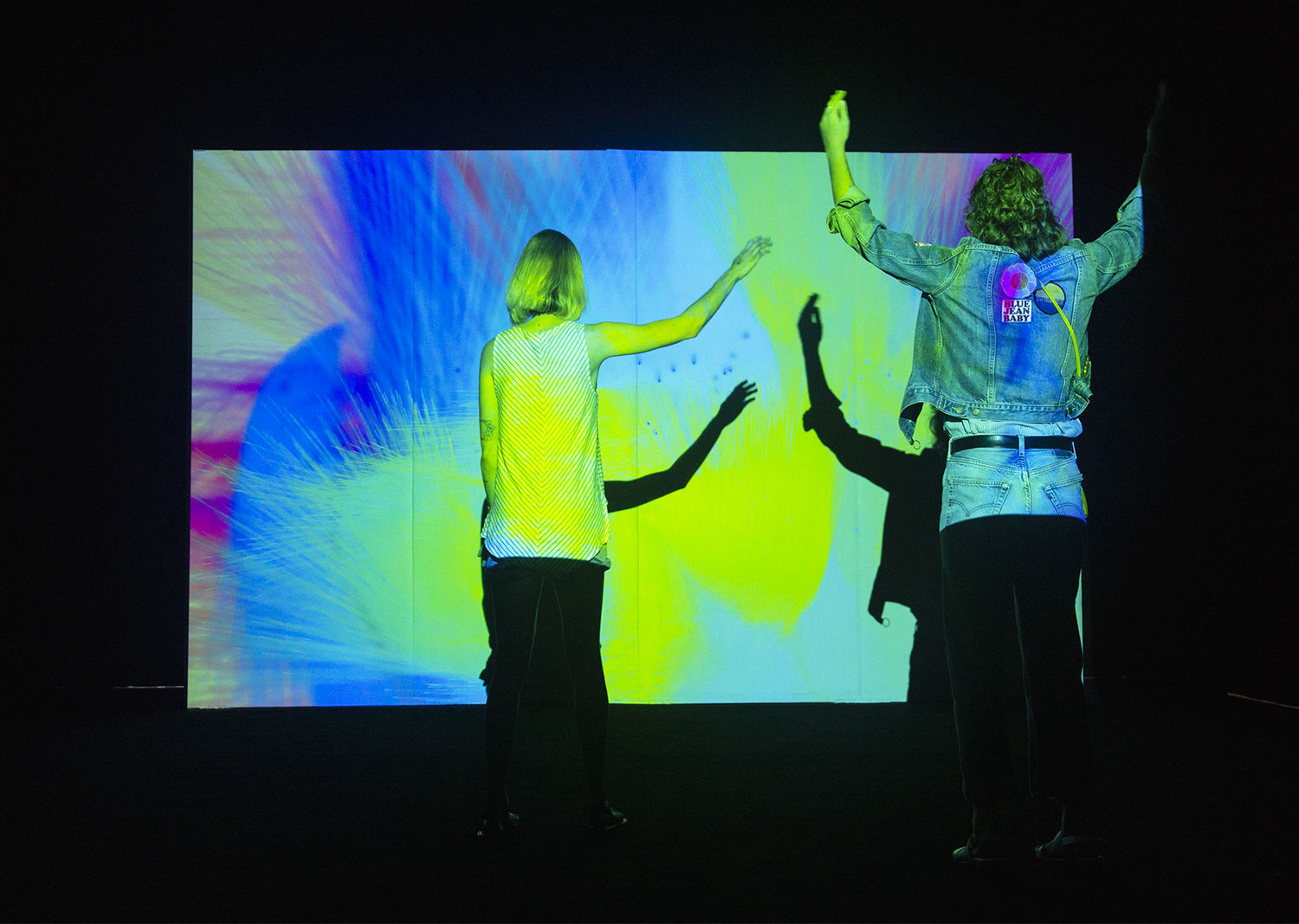 In Point of View, 13 artists explore how new perspectives expand our concept of the world. Through their art, they play with the definition of perspective, flip its rules, and present abstract and literal forms. Though the methods and media are all different, each artwork opens us up to the views of others.
Scottsdale Fashion Square (Located near the food court)
7014 E Camelback Rd, Scottsdale
 
Explore the Navajo culture, individualism and flair for experimentation in textiles from the last quarter of the 19th century.  Featuring more than 80 Navajo textiles from prominent private collections, you'll see how innovation and individualism became a hallmark of Navajo design. 
Heard Museum
2301 N Central Ave, Phoenix
(602) 252-8840
May 5-August 25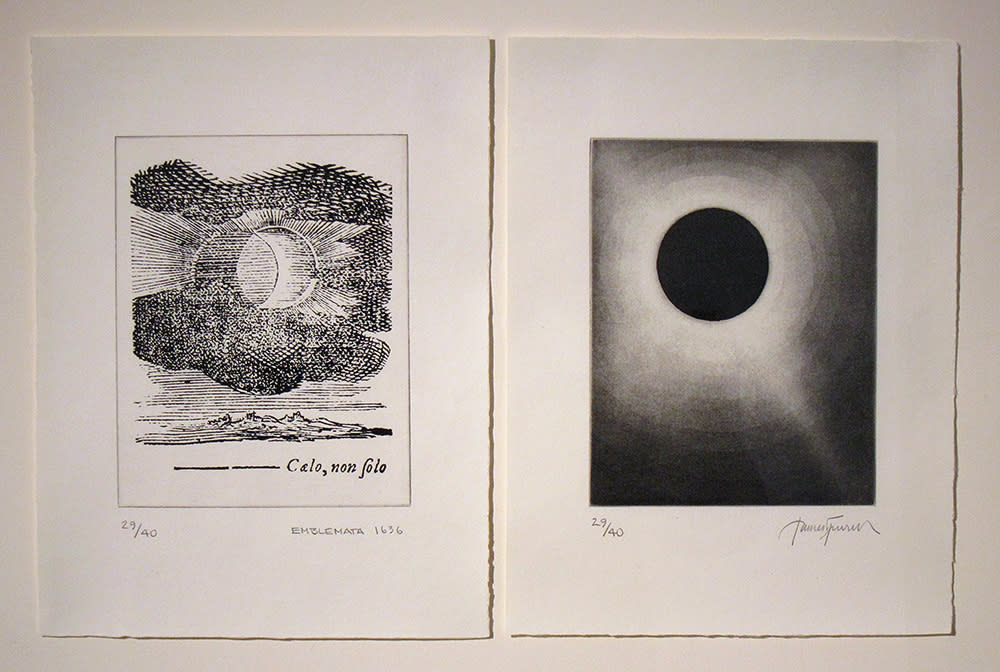 Employing various mediums to present artworks as methods to escape the confines of the  self-conscious brain, this unique exhibit aims to access radical aesthetic and psychic transformation in worlds beyond the sublunary.
Lisa Sette Gallery
210 East Catalina Drive, Phoenix
(480) 990-7342
Events
Special Events at the Musical Instrument Museum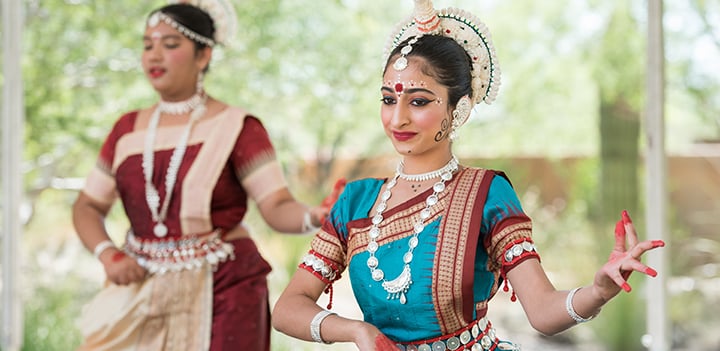 Take in the sights and sounds of different regions and celebrate iconic performers at MIM's weekend-long, family-friendly events.
May 11-12: Experience Polynesia
June 22-23: Musical Icons: Johnny Cash and June Carter
July 13-14: Experience France
August 10-11: Musical Icon: Elvis
August 31-September 1: Experience India
Musical Instrument Museum (MIM)
4725 E. Mayo Blvd, Phoenix
(480) 478-6000
Second Sunday of each month
Got a kid that loves art? Then they'll love scavenger hunts and story time in the Phoenix Art Museum (and you'll love the free general admission the museum's galleries and exhibits). The second Sunday of each month features themed hands-on activities, live performances and opportunities to learn from artists themselves.
Phoenix Art Museum
1625 N. Central Ave., Phoenix
(602) 257-1880
June 7, July 5, August 2, September 6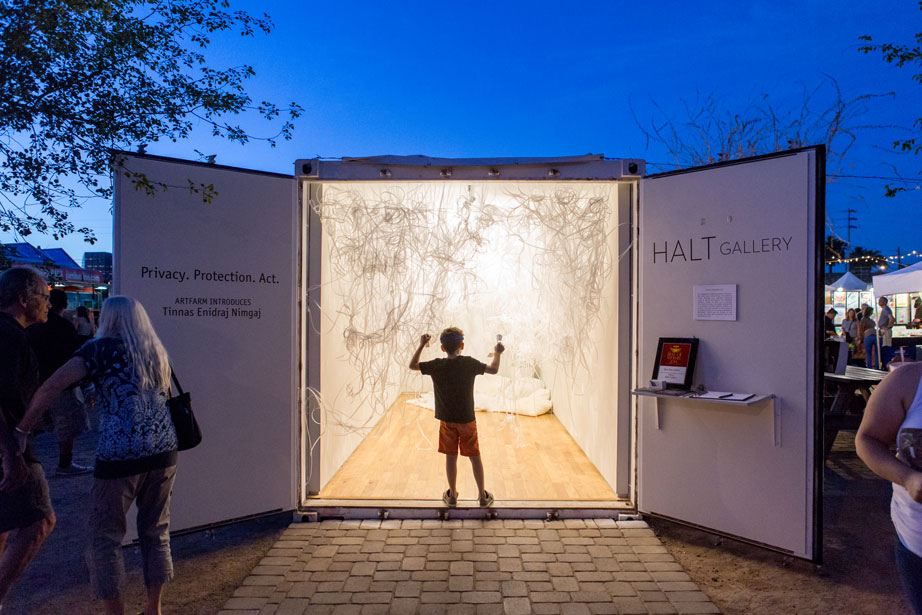 The streets of Downtown Phoenix fill with thousands of art enthusiasts, culture-lovers and those seeking to quench their thirst at a local watering hole on the first Friday of each month. Join in for a self-guided art gallery and studio tour (by foot or by free trolley) with the map available on Artlink's website. 
Performances
See our events calendar for a variety of performances taking place throughout the summer.