Pizzeria Bianco has been on the receiving end of wonderful reviews, celebrity patrons, and a hurry-up-and-get-there mentality for anyone hoping to get a spot. And while Pizzeria Bianco is all-deserving, I'd like to introduce you to Pane Bianco, the brother of Pizzeria Bianco (the younger, funkier brother). Both are the offspring of Chris Bianco, the creator and chef using only local ingredients, everything from scratch, and you know, overall dee-lish.
They have a limited menu, with four sandwiches, a couple salads and some great sides, but that doesn't mean you won't find something you like. Matter of fact, I can't break away from my usual Soppressata with Aged Provolone & Roasted Peppers sandwich. The secret is the bread. They put it in a wood fire to bake it fresh for each sandwich – crispy on the outside, soft on the inside. Yum.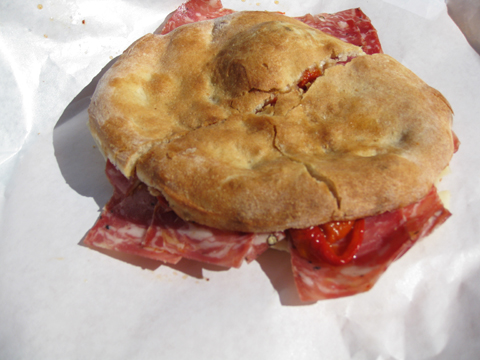 Good idea – take the light rail to get there! Get off on Campbell on Central and PB is RIGHT there. There's seating outside in front of the restaurant – it's all VERY casual. This is not a dress-up place, ladies. Though you wouldn't know it from the food.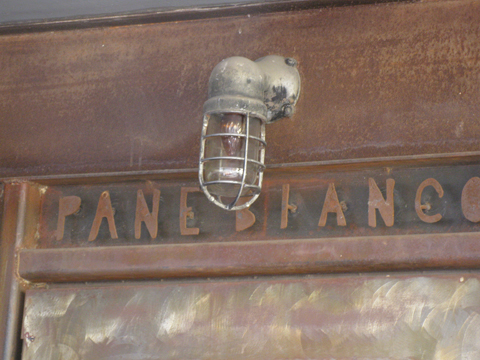 Pane Bianco
4404 N Central Ave.
Phoenix, AZ 85012