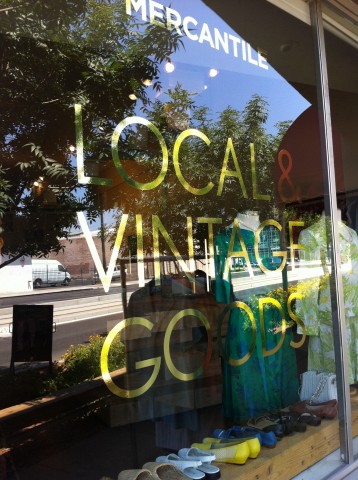 If you love vintage, you are going to love Mercantile. Located in downtown Phoenix at Central and just North of McKinley Mercantile is a salon/vintage boutique. This boutique is not like most vintage stores. Carefully curated vintage clothes are in tip top shape and very affordable. My favorite part is you don't have to dig for hours on end to find something cute.
Mercantile carries men's and women's vintage clothing and accessories.
Mercantile 828 North Central Avenue, Phoenix.