We love our summer sun, but even we need a day in the shade sometimes. Whether you're looking for a mid-summer cooldown or want to work out the kinks with a massage, check out these Phoenix summer spa specials at local resorts.
Be sure to check with the spas for details about prices, summer hours, availability and expiration dates.
Get coconut cool with summer treatment specials, including a Coconut Age Corrective Facial for $127 (normally $159), a Swedish-style relaxation Coconut Delight Massage for $149, Summer Slimming Body Wrap with mini facial and coconut firming lotion for $175, and Coconut Delight Manicure ($59) and Pedicure ($89), or $139 when booked together. These rejuvenating summer treatments will be offered from June 21 to Sept. 21, 2017.
6902 E. Greenway Parkway, Scottsdale
(480) 624-1202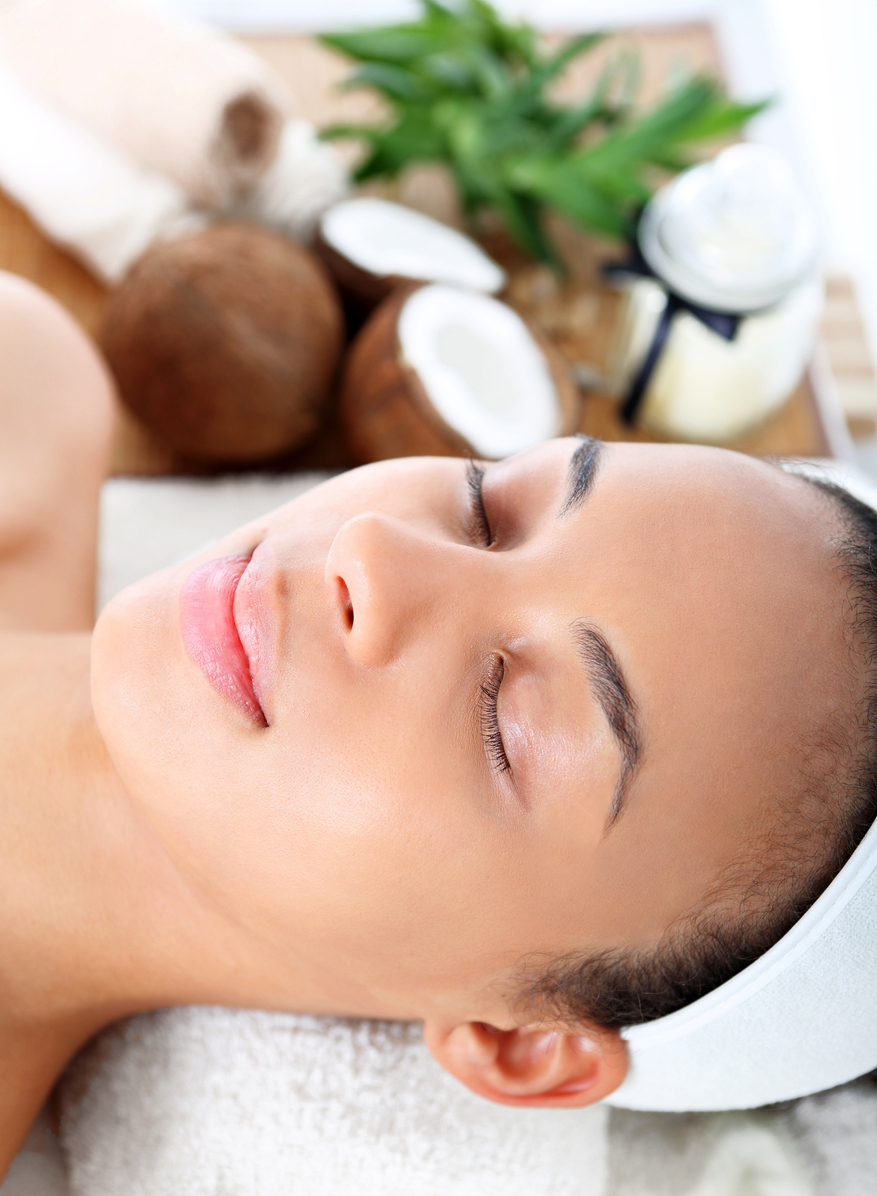 Agave Spa at The Westin Kierland Resort & Spa
Relax and renew all summer long with Head-To-Toe sizzling summer spa savings, including the Narande Pedicure ($59), Aloe Body Wrap ($99), Executive Facial ($109), and 80 Minute Massage ($129), available now through August 31st.
2000 W. Westcourt Way, Tempe
(602) 431-2357
The Phoenician's Centre for Well-Being Spa is transforming into the new Phoenician Spa over the summer, and guests can enjoy "Under Renovation" spa offerings starting at just $79 at The Spa on 4th through September 30. 
6000 East Camelback Road, Scottsdale
(480) 624-1177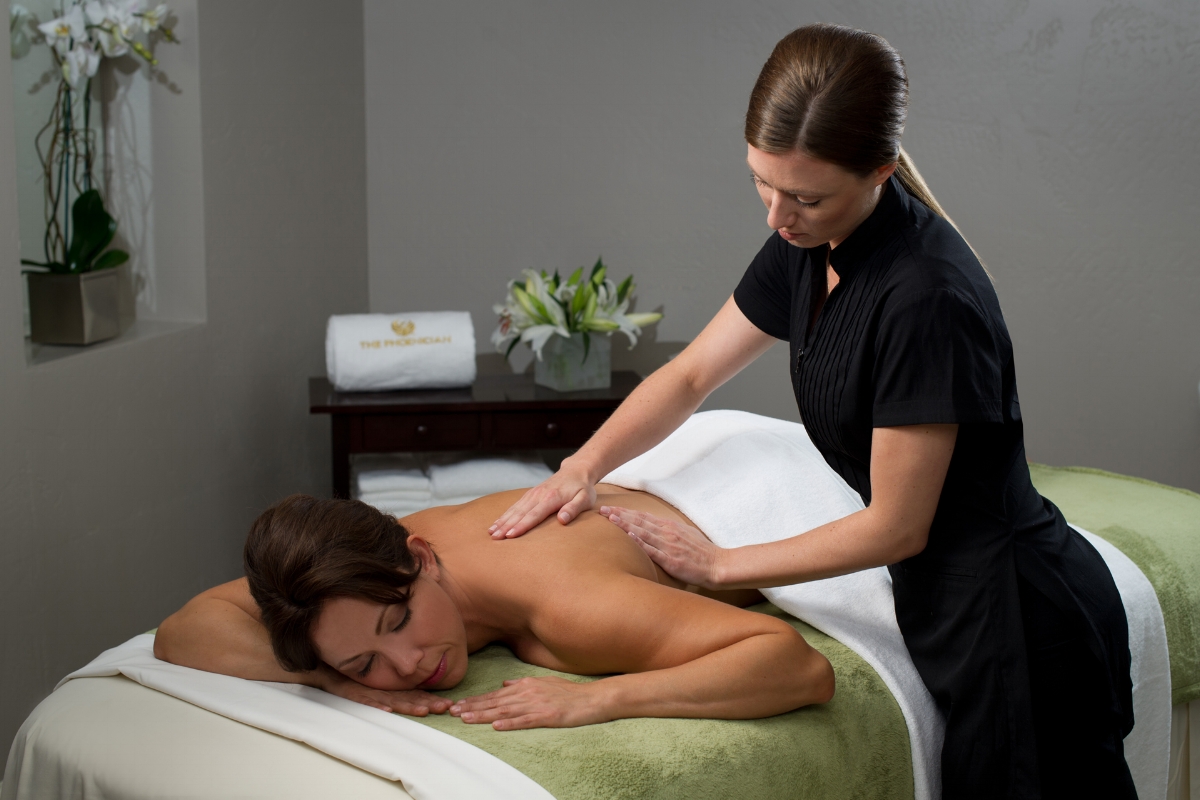 The Spa on 4th at The Phoenician
The summers might be hot, but Aji is offering a deal that's even hotter: A personal passport to relaxation with a Summer Spa Pass. It provides the ideal escape with a 50-minute treatment, lunch and beverage of choice in Aji Café three times this summer. A blissful retreat for both the body and budget, enjoy three relaxing spa days during the months of June, July and August with combined savings of over $200.
5594 W. Wild Horse Pass Blvd, Chandler
(602) 225-0100
Enjoy a 50-minute Soothing Aloe Facial for $119 and 50-minute Mango Infused Pedicure for $55 with summer savings through July 31. Grab a friend (or just pamper yourself) with Wellness Wednesdays deals, where you can get 25% off each treatment when you choose two menu-priced spa services (valid through September 30). 
5350 E Marriott Dr, Phoenix
(480) 293-5000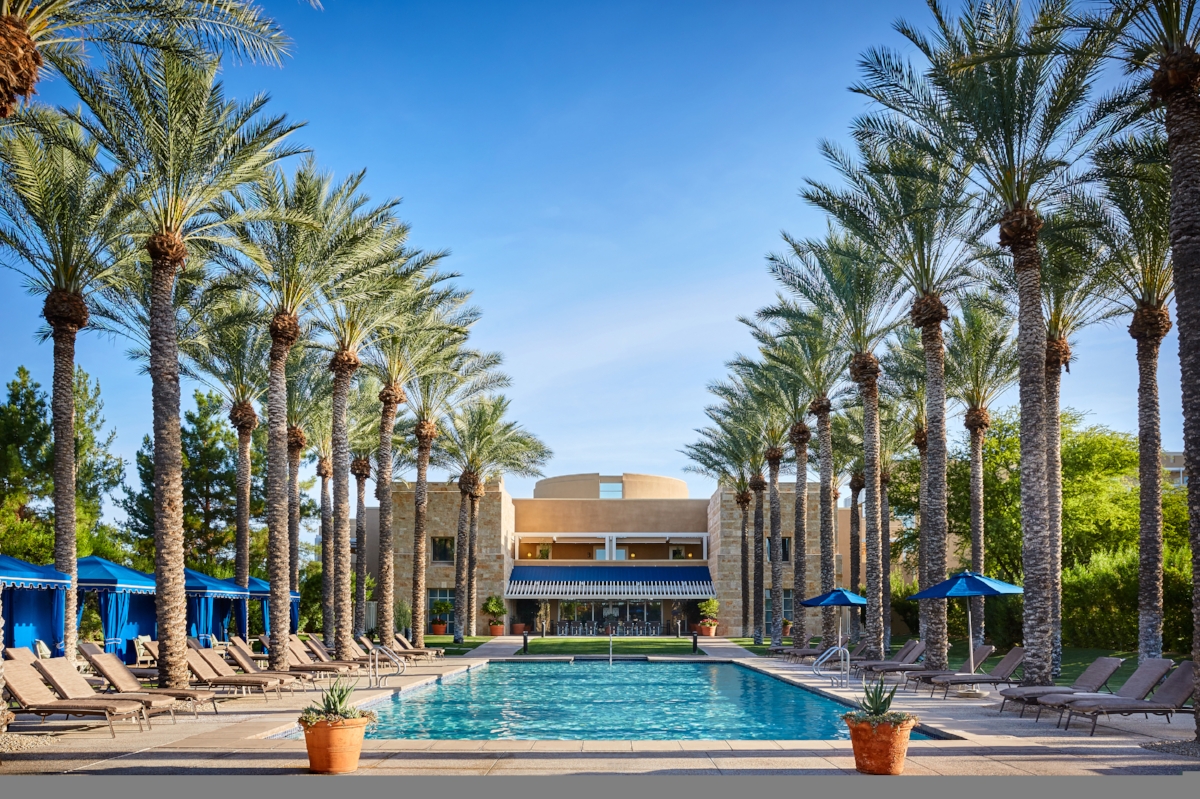 Revive Spa at JW Marriott Desert Ridge Resort & Spa
Treat yourself at the spa at the Arizona Grand Resort with rotating monthly specials.  Come in for the "Here's to You" facial ($125), or a cooling 25-minute body polish and massage in the Relax & Glow Package ($185).
8000 Arizona Grand Pkwy, Phoenix
(602) 431-6485
Though the ocean is miles away from Arizona, Spa Avania's featured treatments will transport you to your own summer beachside hideaway. Imagine your toes in the sand for the Sea Dreamer Pedicure ($85), or rejuvenate with a Sea Salt and Citrus Body Wrap ($135), 60-minute Sea Salt & Citrus Massage ($135) or Marine Enzyme Facial ($145).
7500 E Doubletree Ranch Rd, Scottsdale
(480) 444-1234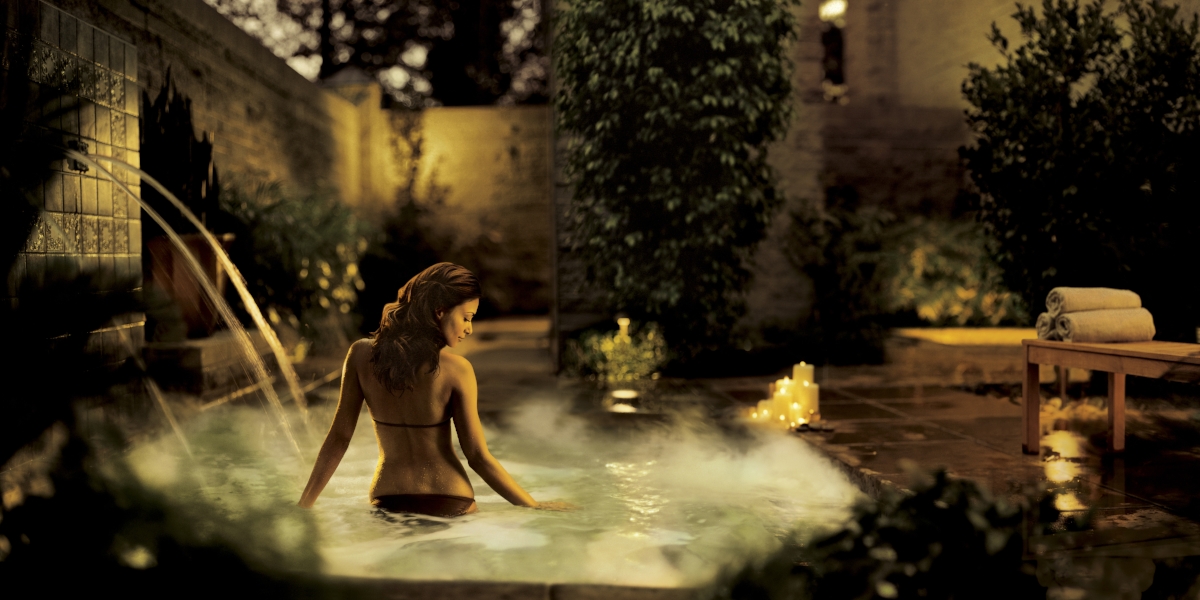 Spa Avania at Hyatt Regency Scottsdale Resort & Spa
Refresh with Summer Citrus Spa specials including a 60-minute Orange Blossom Swedish Massage with Hydrating Cherry Facial ($79), plus 30-minute, optional add-ons including Prickly Pear Sugar Scrub, Orange Blossom Neck & Scalp Massage, or Citrus Green Tea Foot Scrub ($40 each). Available June through September. 
4000 North Drinkwater Blvd, Scottsdale
(480) 444-0547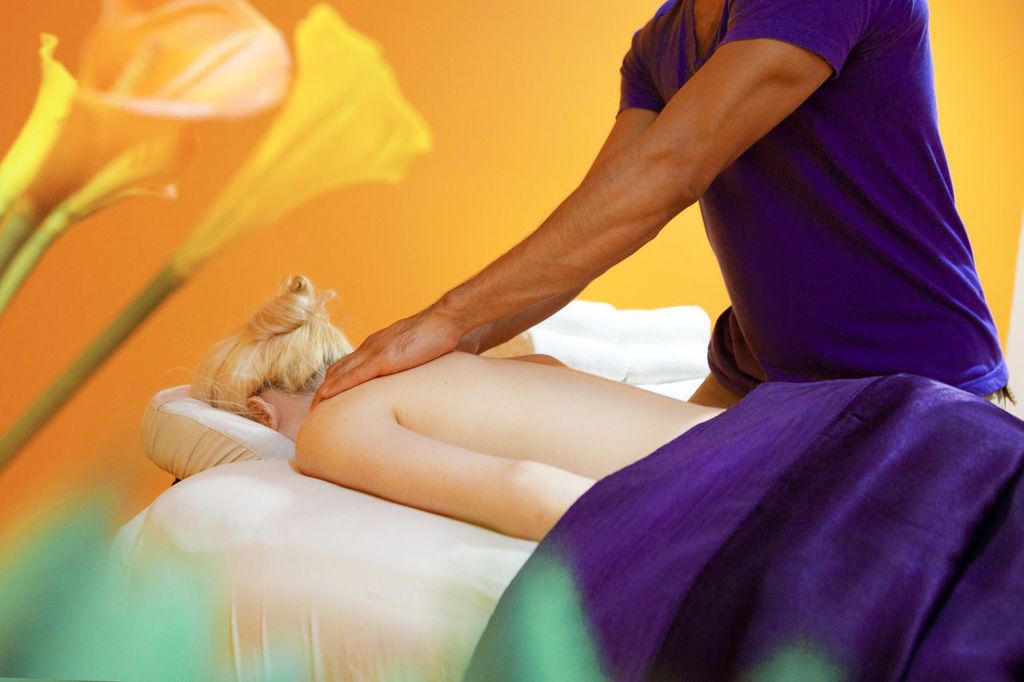 Spa at The Saguaro Scottsdale
Through July 31 (and from August 9 through September 30), relax at the Boulders Resort and Spa with daily specials on everything from haircuts to body wraps. Save on a Desert Zen Massage ($129), an Organic Signature Facial ($129), and more. Relaxing on a staycation? Arizona residents receive 20% off all spa and salon services.
34631 N Tom Darlington Dr, Carefree
(480) 488-9009
The Arizona Biltmore Spa is offering special summer savings on several 50 minute spa treatments. Come in before August 31st for savings on the Summer Tranquility massage ($99), the Biltmore Massage ($119), and the Summer Boost facial ($99).
2400 E Missouri Ave, Phoenix
(602) 955-6600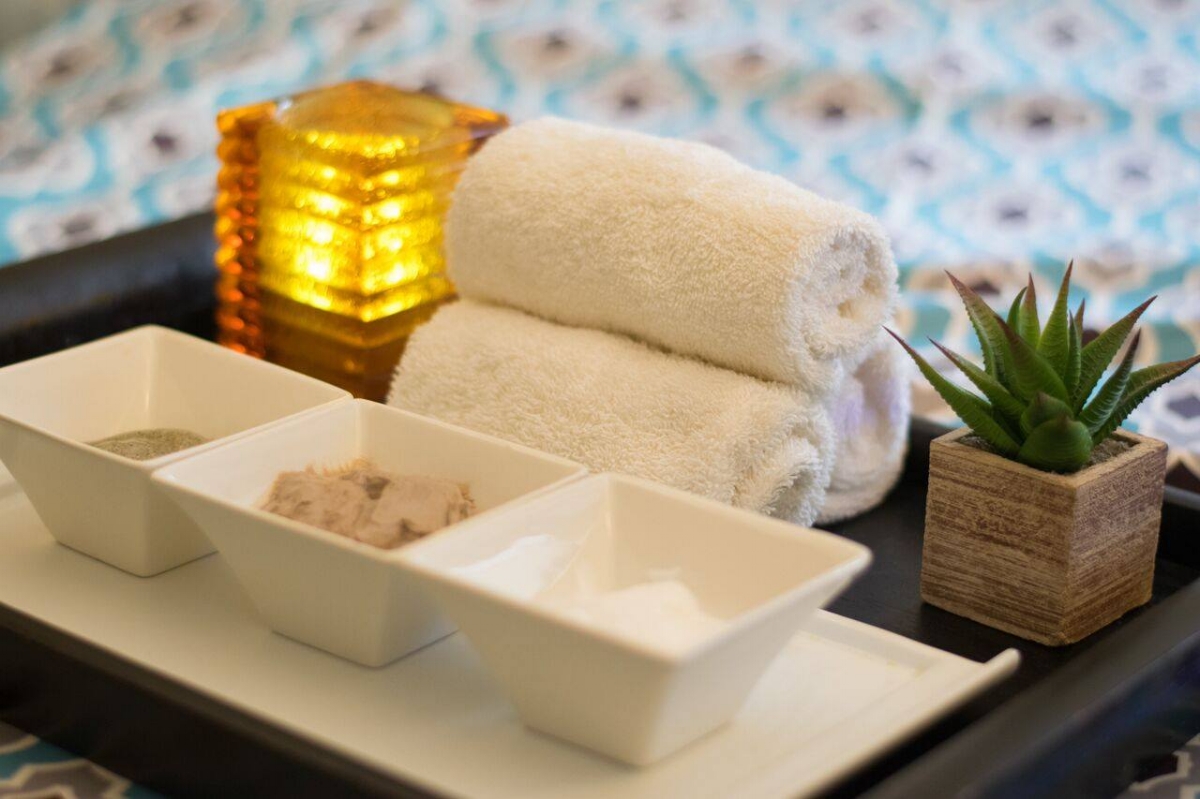 Spa Biltmore at Arizona Biltmore Resort
Enjoy an aromatic summer getaway with the Rescue Me! Cactus Toning Treatment that takes you through fields of citrus smoothness, into a firming cactus wrap that feels plumping and restorative, perfect for the dry summer season.The 50-minute treatment is $96 (regular $120).
11111 North 7th Street, Phoenix
(602) 375-4645
Receive $30 off one 1-hour treatment, including a Camelback Custom Massage, Sonoran Scrub, or Andaz Signature Facial at the Andaz Scottsdale Resort and Spa. Summer savings are valid through September 15.
6114 N. Scottsdale Road, Scottsdale
(480) 214-4672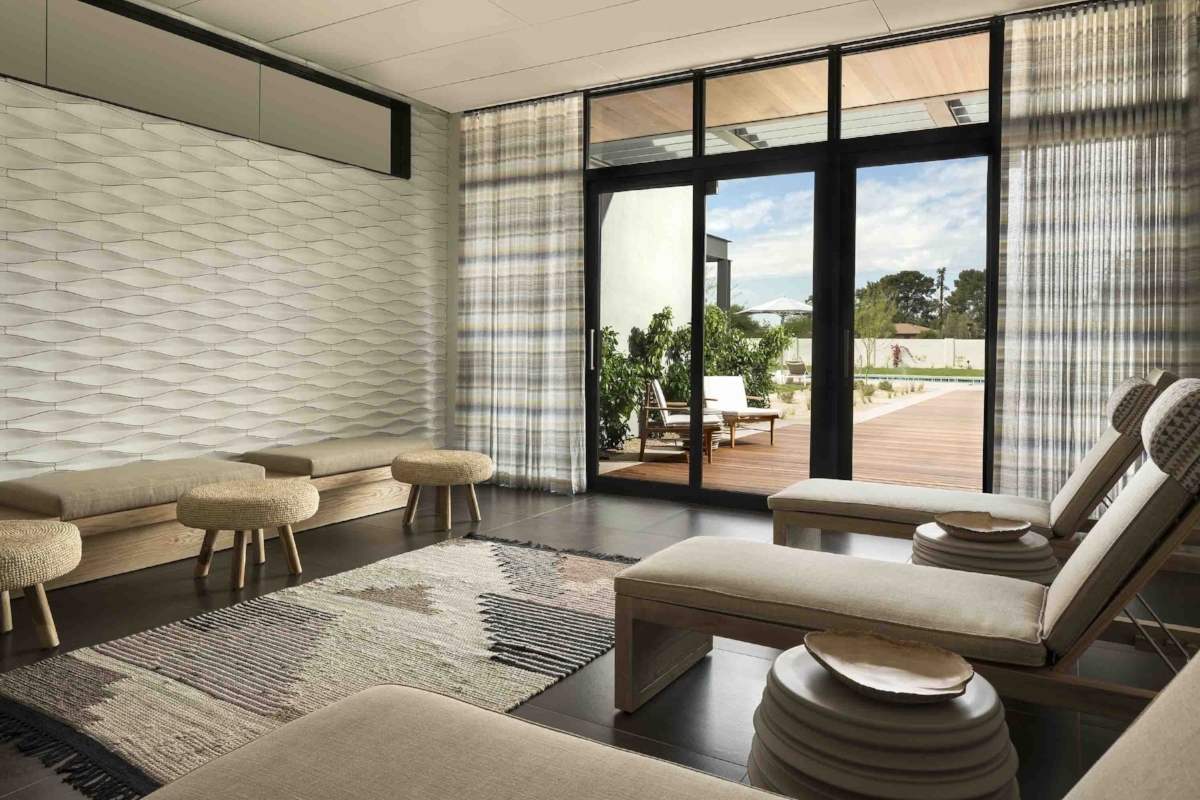 Palo Verde Spa
Cool off and enjoy a spa day at Talking Stick Resort with specials through September. Unwind with 60 minute services such as the Simply Essential Massage ($99), the Brilliant Body Polish ($139) or the Complexion Essential facial ($89).
9800 Talking Stick Way, Scottsdale
(480) 850-4065
Sip on a refreshing margarita as expert technicians shape, file and spread some summer color on your toes and fingers while hydrating and nourishing with a margarita mani ($25) and pedi ($45).
7677 North 16th Street, Phoenix
(602) 906-3820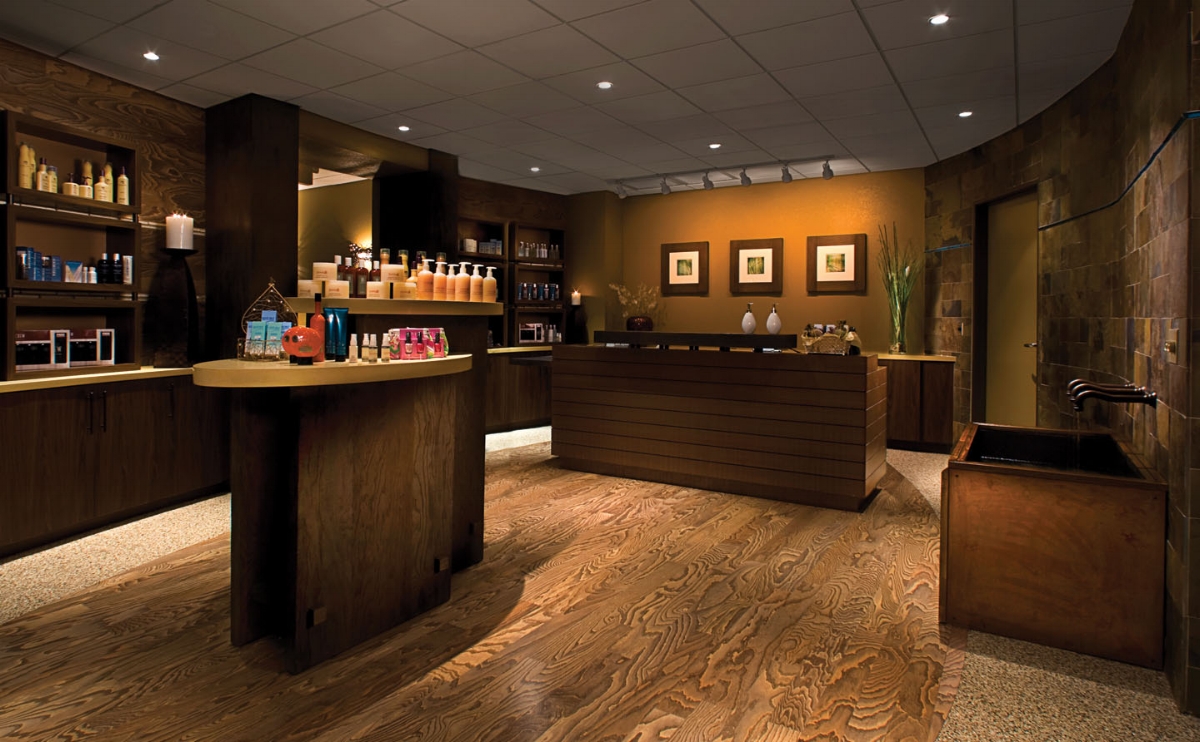 Tocasierra Spa at Pointe Hilton Squaw Peak Resort
Pamper yourself this summer with offerings such as a 50-minute customized Medley Massage for $89 (originally $140) or an 80-minute customized Medley Massage for $139 (originally $190), available to reserve today and redeemable July 1 through 31 based on availability.
4925 N. Scottsdale Road, Scottsdale
(480) 424-6072
Through July 31, the Spa-tacular Summer Sampler allows you to choose two of four indulgent treatments for only $99: An express facial, salon manicure, Sooth Your Sole foot massage, or salon pedicure. Both treatments must be completed on the same day.
10438 N. Fort McDowell Rd., Scottsdale
(480) 789-5335 
Grab a summer passport and enjoy a package of five Swedish massages for just $495, with extra passport perks including pool and cabana access, 20% off spa retail purchases and a 20% discount in Sprouts Wellness Restaurant on food and non-alcoholic beverages. The Spa is also offering Pretty in Pink treatments, Mondays through Fridays in June and July: Enjoy a Himalayan Pink Loofah exfoliation or Rose Face facial, each for $145. 
5402 E Lincoln Dr, Scottsdale
(480) 596-7040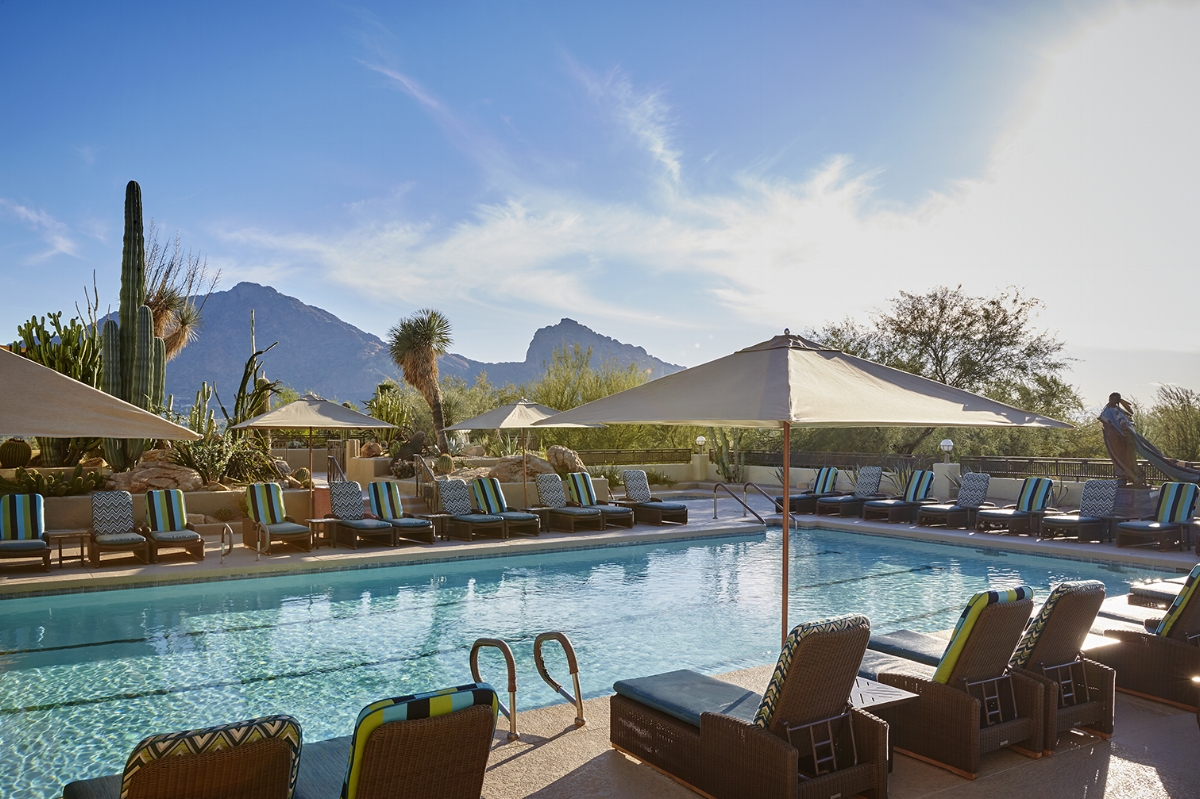 Spa pool at JW Marriott Camelback Inn Resort & Spa