We love our summer sun, but even we need a day in the shade sometimes. Whether you're looking for a mid-summer cooldown or want to work out the kinks with a massage, check out these Phoenix summer spa specials at local resorts.
Note: Be sure to check with the spas for details about summer hours, availability, restrictions and expiration dates.
We'll continue to add specials below as they come in throughout the season!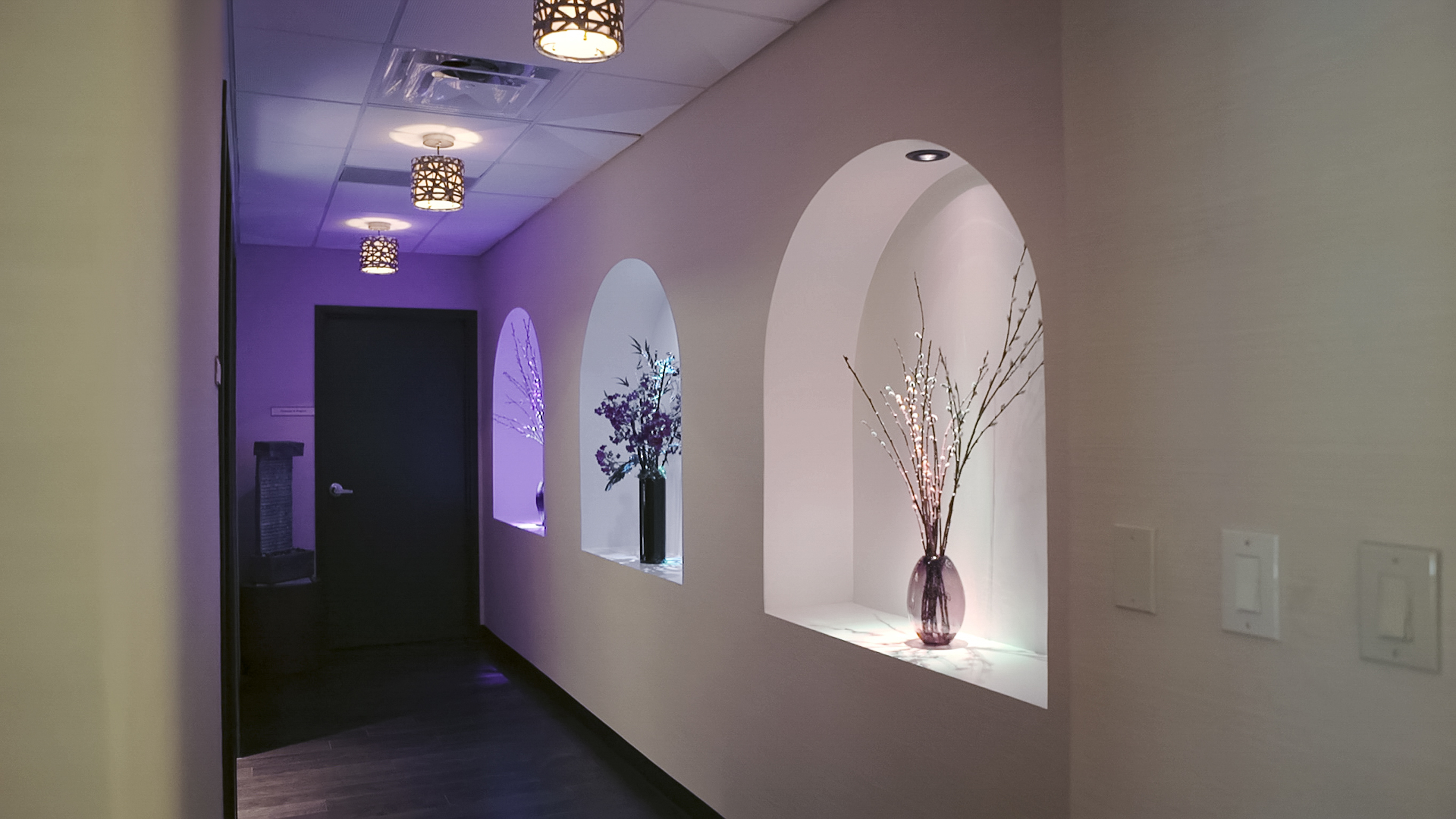 Cool Sensation Massage: With the right essential oils and a great massage, you can keep cool all summer. Choose from peppermint, eucalyptus and lemongrass oils to combine with a relaxing 60-minute massage for an aroma-therapeutic experience ($115).
Hawaiian Papaya Facial: A blend of papaya, kukui nuts, macadamia nuts and floral extracts comes together this summer for a gentle and healing 60-minute facial for dry, chapped, inflamed or irritated skin ($100).
Offers available through July 31; 18% gratuity not included.
10438 N. Fort McDowell Road, Fort McDowell
(480) 789-5300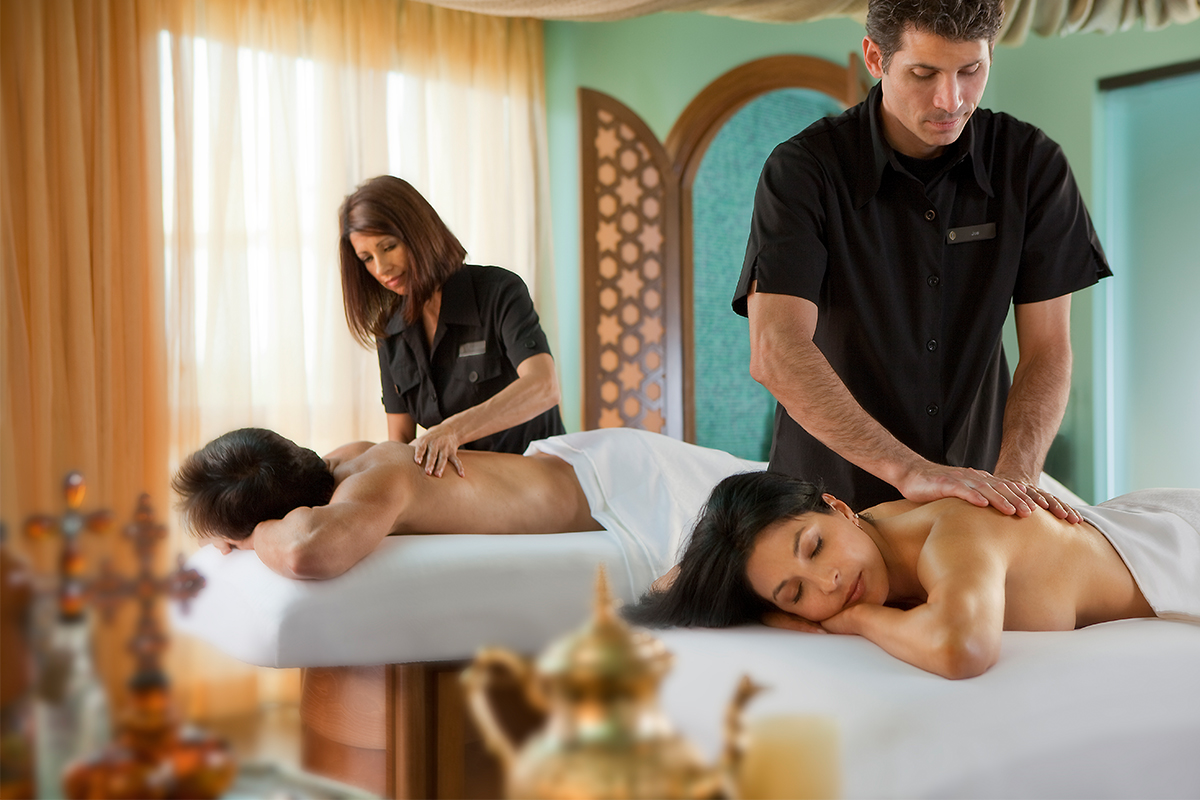 Experience ultimate relaxation seven days a week at Joya Spa.
Spa-tacular Sunday: Choice of a 50-minute classic massage or transformation facial, choice of hydrating manicure or pedicure plus a complimentary fitness class ($195).
Monday Happy Hour: Choice of a 50-minute classic massage or transformation facial ($105-$135, dependent on appointment time).
Two-Service Tuesday: Purchase one 50- or 80-minute spa service and receive one service of equal or lesser value for 50% off.
Wellness Wednesday: Receive $40 off any full-priced 50- or 80-minute spa service, plus a complimentary fitness class.
Throwback Thursday: Enjoy a 50-minute services($130) or 80-minute services ($185), upgrade to a deep tissue or specialty massage for $20 more (excludes microdermabrasion facial).
Afternoon Escape Friday: Choice of 50-minute Classic Massage or 50-minute Transformation Facial from 2 to 6 p.m. ($135).
Sensational Saturday: Complimentary hot stone add-on or aromatherapy upgrade to all 80-minute massages and free lip repair therapy with an 80-minute facial. Offers available through Sept. 30; prices do not include tax and a 20% service charge will be added based on the original price of the service.
4949 E. Lincoln Drive, Scottsdale
(480) 627-3200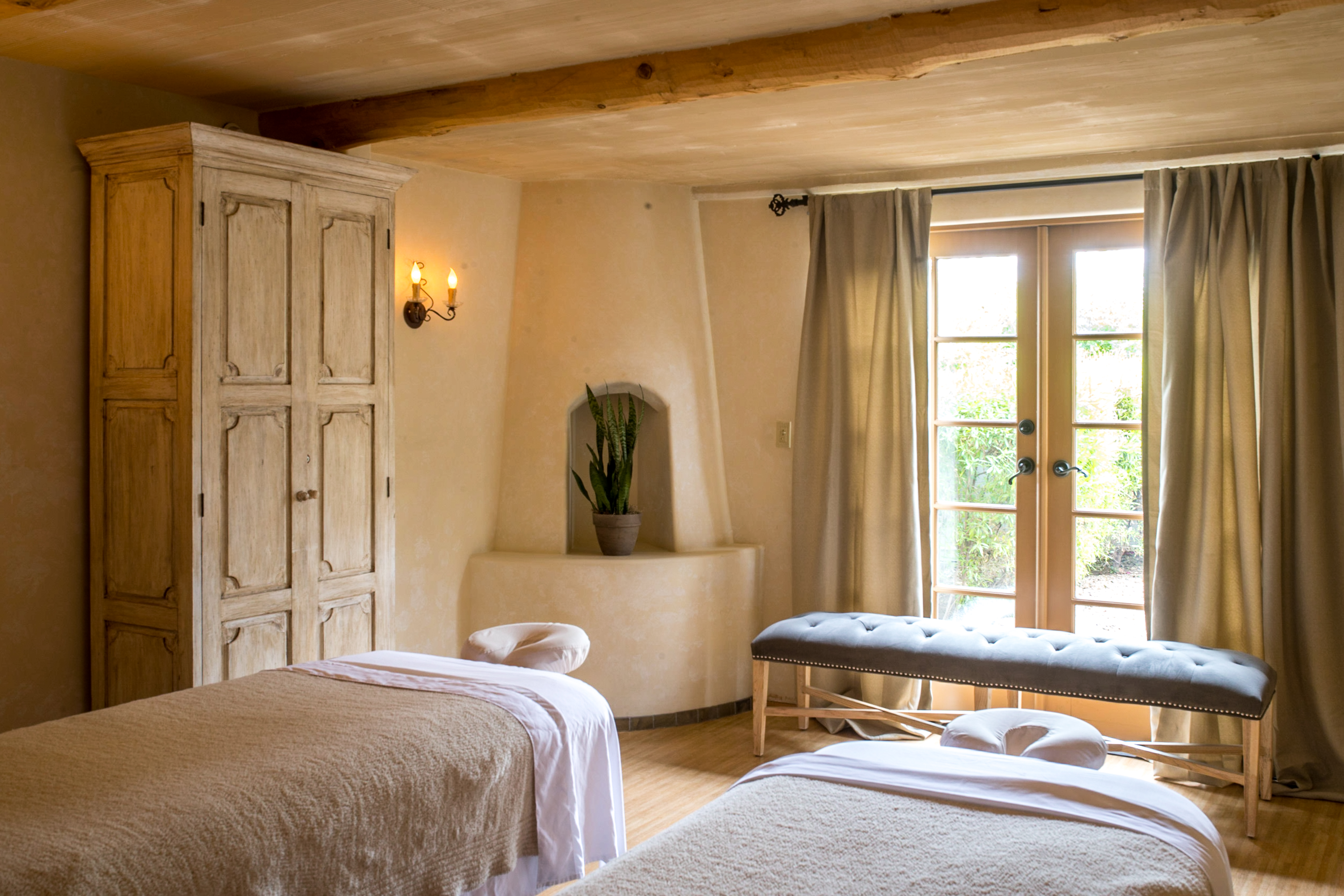 Find total relaxation with La Vidorra's Custom Massage and then take home a little of that bliss with an exclusive offer of 15% off products following your treatment: 50 minutes, $100 (originally $125) or 80 minutes, $135 (originally $185). Boost hydration and decrease aging with La Vidorra's Custom Facial. Continue the ritual after your treatment, with an exclusive offer of 15% off products following your treatment: 50 minutes, $100 (originally $125) or 80 minutes, $135 (originally $185).
Be toe and nail ready this summer with La Vidorra's Mani & Pedi Summer Special.: $75 + 15% off products (originally $110). Offers available Monday through Thursday through Aug. 29, 2019, excluding holidays. A service charge of 20% will be added and is based on the original menu price.
4925 N. Scottsdale Road, Scottsdale
(480) 945-7666
Through Aug. 31, the recently re-opened spa at The Wigwam invites you to choose from a 25-minute massage, body polish, facial, back facial, manicure ($25) or pedicure ($35) for $65, unless otherwise stated. Weekday deals include a 50-minute massage or facial with lunch ($115) or a 30-minute manicure and 30-minute pedicure combination with lunch ($85). Lunch packages include one entree of choice. Buy two massages, facials, body treatments or waxes and get the third one free.
Limited-edition Summer Services include a revitalizing facial ($100), cooling mint massage ($100) and Invigorating foot and leg scrub ($50). Poolside Services include a 25-minute massage ($75), 25-minute couples massage ($140) and cooling foot and leg scrub ($50). Bundle two or more services and receive an additional 10% off.
300 E. Wigwam Blvd., Litchfield Park
(844) 285-9042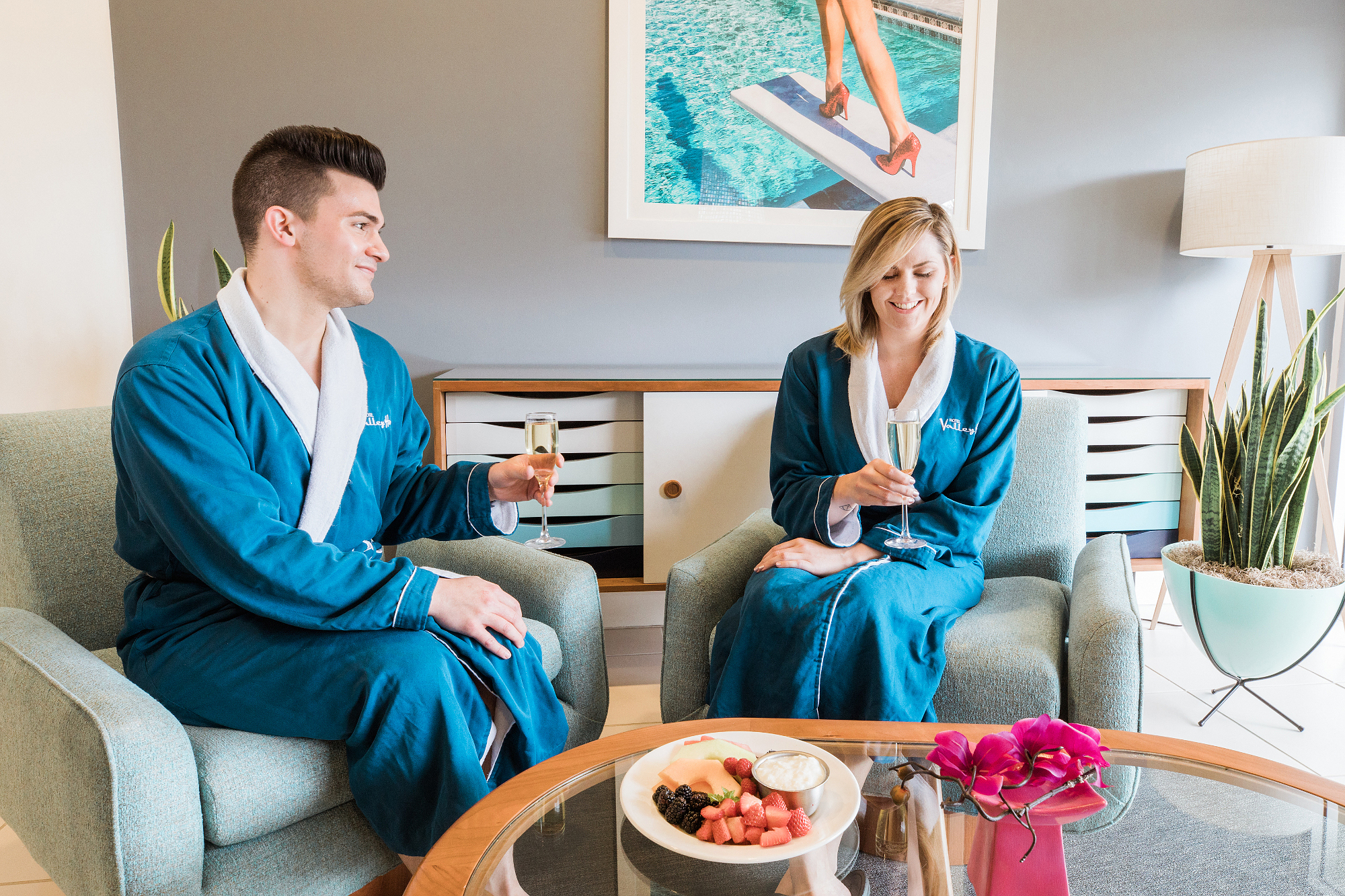 This summer's treatments at VH Spa are inspired by Desert Rain. The desert is home to an abundance of healing plants, fruits and minerals that have long been famed for their recuperative properties. The specialists at VH Spa have created a spa journey inspired by the richness of life and the beauty of the season that only appears after a welcome desert rain. These specials are available through Sept. 30, 2019.
Monsoon Massage and Exfoliation: Begin with a full-body exfoliation featuring a ginger-infused sand scrub, then receive a gentle sage rain misting to hydrate the body from head to toe. Finish with an indulgent aromatherapy massage and feel the profound relaxation of this quiet storm. 90 minutes, $145 (regularly $190).
Aloe Recovery Facial: Drier climates require extra hydration to keep skin looking full and healthy. Turmeric exfoliation eases inflammation caused by sun exposure while amino acids allow the skin to recover from a cellular level – outward. A whole-leaf aloe masque completes the transformation with skin emerging bright and beautiful. 60 minutes, $85 (regularly $130).
Honey Date Pedicure: Dates are extremely high in anti-oxidants and help skin recover quickly from the damages of summer, while honey slows down aging and gives a beautiful glow to the body. When it comes to a little self-care, nothing tops this sweet spa treat. 60 minutes, $50 (regularly $65).
6850 E. Main St., Scottsdale
(480) 421-7777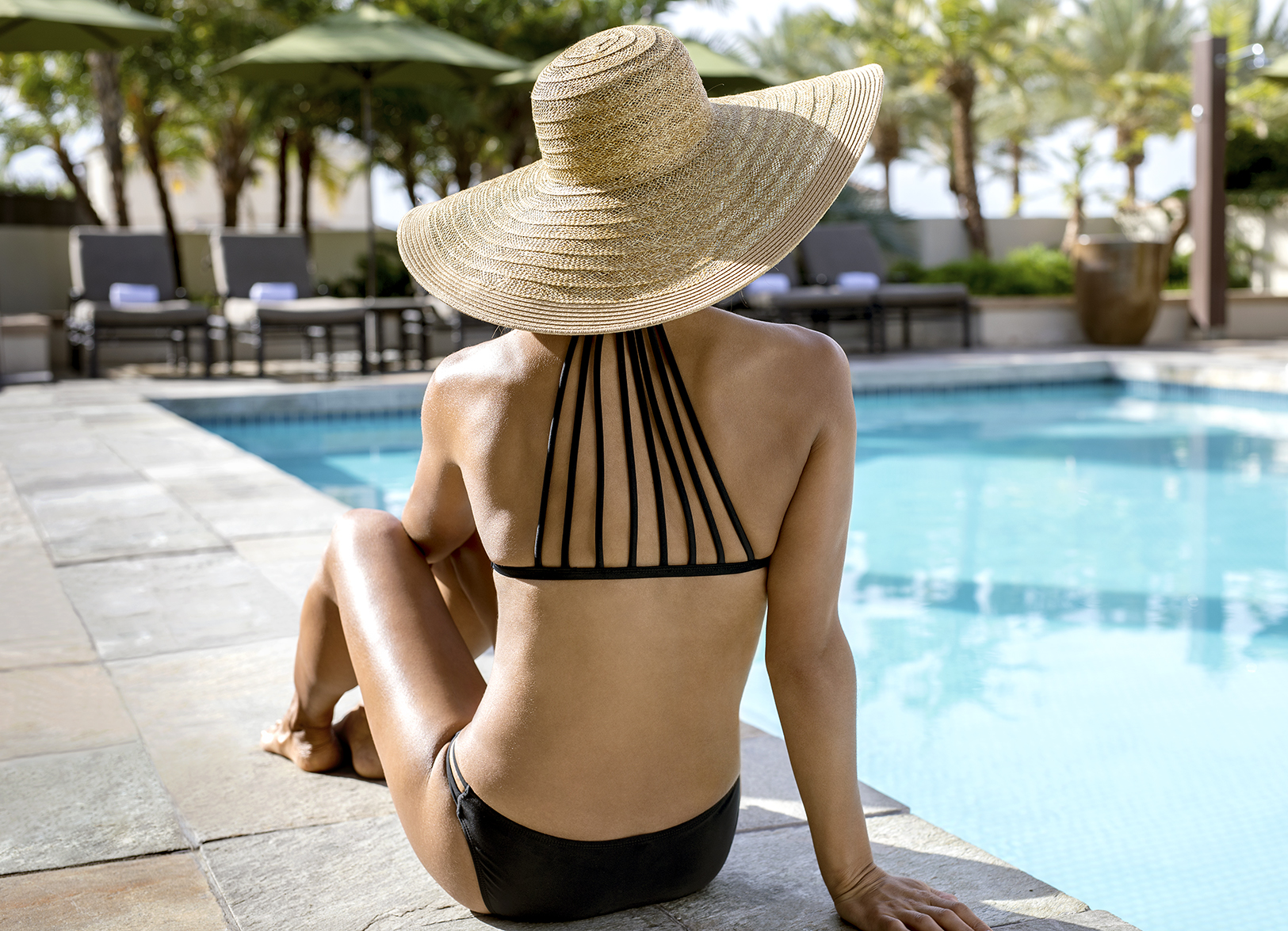 Purification Ritual: This 90-minute detoxification ritual begins with a vigorous exfoliation and mud wrap in black silt clay containing extracts of Indian sarsaparilla and Arabica coffee. Your face is then cleansed with an oat polish and nourished with hydrating aloe replenishing gel mask. Finally, enjoy a vigorous scalp massage and hair conditioning treatment, followed by a full-body massage with ultra-rich bergamot, citrus and aloe body lotion completes the ritual ($229).
Clementine Dreams: This soothing 60-minute massage uses sweet ripe clementine oranges that will lift your spirits and calm your mind.This vitamin-rich body oil brings an instantly silky, soothing feel to skin. Antioxidant-rich olive fruit and grape-seed oils combine with orange peel, jojoba, sunflower seed and apricot kernel oils to nourish and calm your sun kissed skin ($149).
Apres Sun Treatment: Allow the healing and soothing properties of Sea Fennel, combined with the mineralizing properties of Irish moss and green algae, to heal and sooth your body after a long day of indulgence at the pool. This 60-minute service includes a luxurious scalp treatment, soothing aloe facial mask and foot treatment ($159).
Transformational Facial: This 90-minute facial targets all signs of aging, instantly restoring balance. Smooth fine lines and tone with a medium peel, great for the most sensitive, dehydrated, and even breakout-prone skin ($165).
Beach Ready: Begin with shaping the nails, a hand soak, a cuticle treatment that focuses on removing dead skin, a gentle exfoliation and finish with a revitalizing massage and a polish color of your choice (manicure, $59; pedicure, $79).
Super Power Boost: Begin with shaping the nails, a hand soak, a cuticle treatment that focuses on removing dead skin, a gentle exfoliation and finish with a revitalizing massage and a polish color of your choice (starting at $29).
Offers available through Sept. 30, 2019.
7575 E. Princess Drive, Scottsdale
(480) 585-2732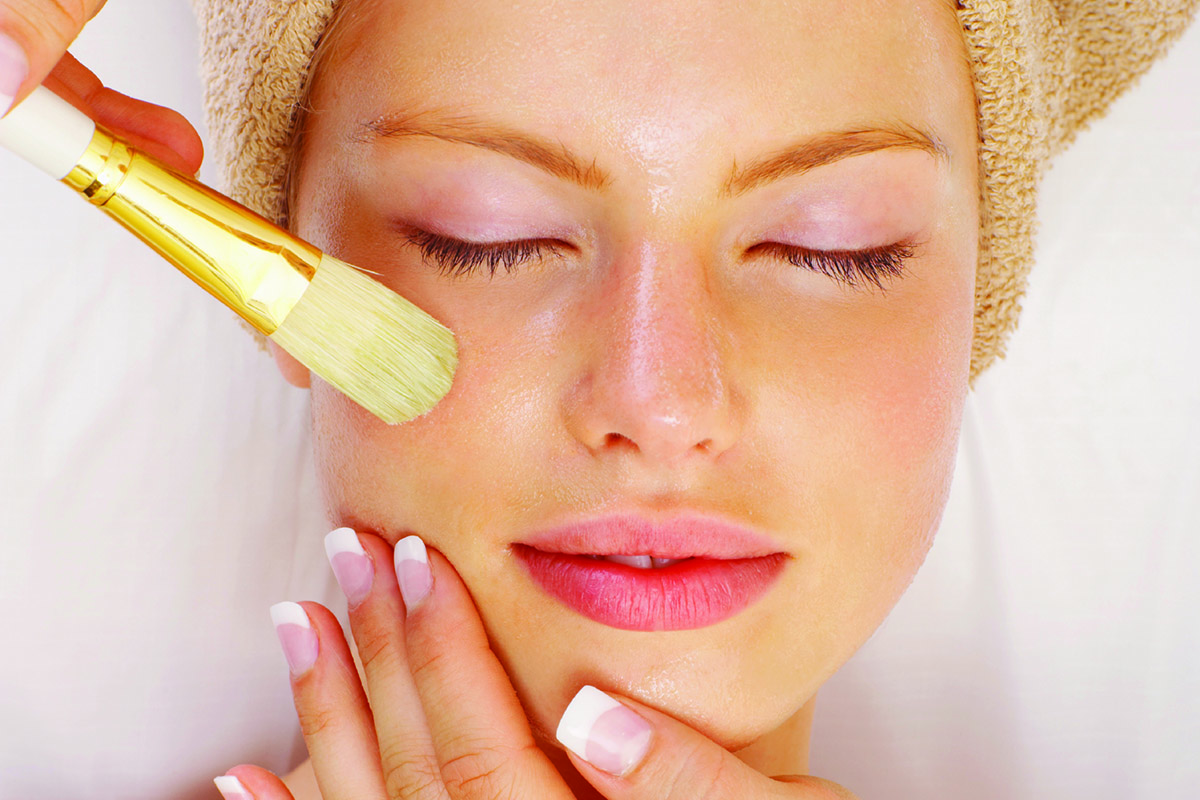 Hilton 100: Celebrate Hilton's 100 years of hospitality with any 50-minute spa service for $100. Includes massages, facials, body wraps and our deluxe signature pedicure. Offer valid through August 31, 2019, and is only applicable for services valued over $100.
Orchard Custard Manicure: Alright guys, this one's for you! We soak your hands in citrine beach milk, freshen up your cuticles and nails, apply a rehydrating hand mask, followed by a soothing, whipped shea butter hand massage. 45 minutes, $40 (regularly $50).
Milk & Honey Body Scrub: Softens your body's dry areas and stimulating your skin's renewal as steamed towels cocoon your feet around the honey heel glaze, followed by a nourishing application of a sweet cream body milk. 50 minutes, $120 (reg. $150); 80 minutes, $180 (regularly $225).
Merlot Massage: Treat your skin to a super serum made with resveratrol from winery grapes, healing organic gotu kola extract and green teas before relaxing into a full-body massage with organic sunflower seed oil and blue agave leaf extract. 50 minutes, $120 (regularly $150); 80 minutes, $180 (regularly $225).
Orchard Custard Garden Pedi: Treat your feet and legs to a warm, buttery nectar milk soak before you're buffed and polished with a sweet, cream-scented salt scrub and massaged with a floral custard infusion containing blood orange oil and whipped shea butter. Live fruit cells leave legs feeling dewy and looking radiant. 50 minutes, $59 (regularly $75).
Instant Radiance Facial: Start with a hydrating green tea cleanse and exfoliating mask to draw out toxins and dead skin. Next, let the active yogurt cultures in our vitamin-packed white clay mask purify pores while hydrating and tightening the surface. Then, the wine-down serum minimizes wrinkles, a dose of Spotted Leaving Serum helps even skin tone and Three Milk Ageless Moisturizer continues fighting fine lines. 50 minutes, $120 (regularly $150).
Get That Healthy Bronze Glow: Norvell airbrush spray tan uses a fast-drying, non-sticky and streak-free formula that leaves no orange color development and promises an even color fade and lasting results (five to seven days). 50-minutes (includes sugar scrub exfoliation & spray tan), $89 (regularly $110).
Summer specials available through September 30, 2019, unless otherwise specified. An automatic 20% gratuity will be added to the treatment price(s) at check-out. All services require 24-hour advance cancellation notice.
11111 N. Seventh St., Phoenix
(602) 375-4645
Luna Spa's summer spa experience* is available June 1 through Aug. 31, 2019, and includes the following treatment offerings at 50 minutes for $99 (regularly $159) or 80 minutes for $149 (regularly $199):
Lime Light Glow Scrub: Refresh and energize your body with our Himalayan-lime salt scrub exfoliation followed by a nourishing, hydrating lotion that will refresh and rejuvenate your sun kissed skin.
Luxury Massage: De-stress and unwind with this Swedish-Influenced full-body massage. Cool off and melt away tension with our soothing peppermint lime infused aromatherapy; a refreshing and energizing blend that will support a healthy immune system and leave you feeling relaxed and recharged from head to toe.
Luna Mojito Facial: Embrace this youthful facial using our Eminence line. Designed to increase circulation, this stimulating facial will  firm, refresh and revitalize your skin. Infused with antioxidants to reduce the appearance of wrinkles and improve your skin's complexion. The treatment is concluded with an eye treatment, refreshing toner, and SPF to protect your wonderful new glow.
Acupuncture: Relax your mind and body with an acupuncture treatment. This treatment has been successfully used for thousands of years to treat allergies, muscle pain, joint stiffness, headaches, cold and flu symptoms as well as psychological disorders. Enhance your treatment with complimentary cupping or Gua Sha.
CBD Oil Treatment: Add CBD oil to enhance any 50-minute treatment for $19 (Regularly  $29) or any 80-minutes treatment for $29 (regularly $39).
Must be 18 or older to participate. Does not include 20% gratuity based on full treatment price. *Offer cannot be combined with any other discount, specials or packages.
7700 E. McCormick Parkway, Scottsdale
(480) 596-7555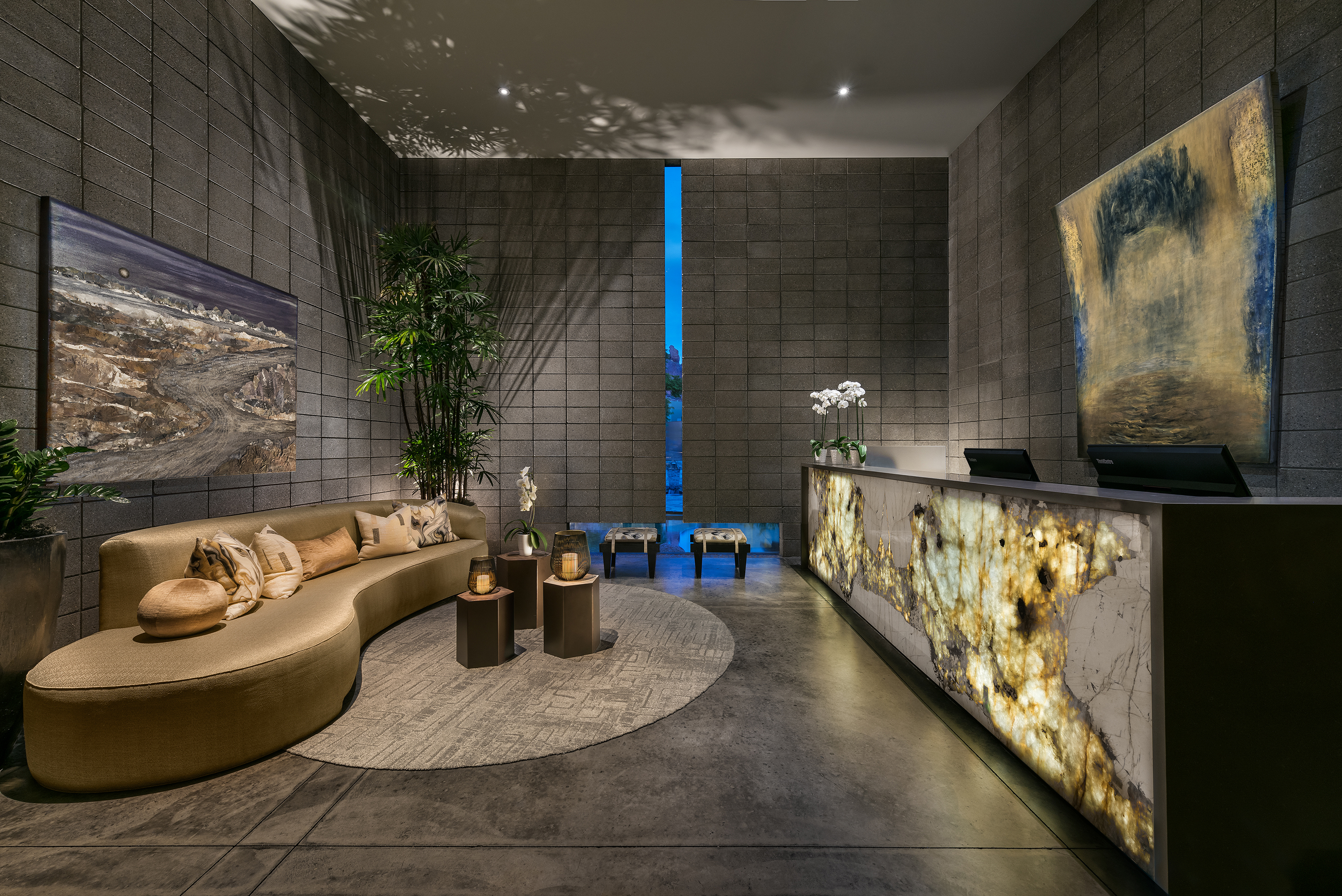 Signature Spa Steals: Take a multi-treatment approach to relaxation by combining our 60-minute Swedish Massage with our Sanctuary Jewel Facial. $119 each, midweek; $139 each, weekend (regularly $175, $185). 
Stretch Out the Savings: Sanctuary's 60-minute facial stretch focuses on specific areas of the body in need of relief. This treatment is popular for those looking for faster pain relief and recovery, with an additional focus on increased flexibility. $99 Monday through Thursday (regularly $130).
5700 E McDonald Dr., Paradise Valley
(480) 948-2100
Desert Botanical Aroma Wrap: Enjoy a 80-minute full body exfoliation with our ayate cloth followed by a slow, stress melting massage with aromatic body oil. You'll then be wrapped in a warm cocoon to relax while your skin soaks up the hydration, leaving you relaxed and glowing for the pool. $165 (regularly $205)
Deep Cleansing Facial: Start your vacation right with this relaxing 50-minute facial that will cleanse, exfoliate and hydrate your skin, leaving you with smooth, hydrated skin ready for vacation selfies. $99 
Grand Custom Massage: Melt away stress and get into #vacaymode with this 50-minute full body massage customized to what your body needs. $89 (regularly $155)
8000 S. Arizona Grand Parkway, Phoenix
602-431-6485
​