Our intern Diva recently had the experience of a lifetime with Pink Adventure Tours and Papillon Grand Canyon Helicopters and she wanted to share her experience with you. Enjoy!
My Pink Adventure Tours Grand Canyon adventure began bright and early in Tempe where my companion and I were picked up at a nearby hotel by a Pink Jeep tour bus. We were greeted by Mike Sheets, our happy and comical tour guide for the day. Provided in the comfy tour bus were snacks and water to keep us satisfied throughout the grand adventure. As Mike welcomed us and shared a little about the tour, we were off to pick up additional adventurers at other nearby hotels in the area.
After everyone was on board, the tour bus headed toward our ultimate destination, Grand Canyon National Park. We were scheduled to take to the skies in a helicopter tour there. On the way to the canyon, we took a quick half-hour pit stop in the town of Sedona, known for its majestic, towering red rocks. We refueled, used the facilities, snapped a few pictures, and picked up a souvenir. Many of us stopped at the Pink Java Café for a little refreshment.
After our stop in Sedona, we headed to Papillon Grand Canyon Helicopters where we would get an overhead view of the national park and an experience of a lifetime.
As we pulled up to the facility, my heart started racing with excitement. This was my first helicopter ride and the first time I would see the Grand Canyon. I figured this was the way to see it in all of its glory: an aerial view in a helicopter.
We checked in at the front desk as soon as we arrived and watched a flight safety video. Then we were on our way! My companion and I were lucky enough to be seated in the front of the helicopter for a prime viewing of the Arizona monument. The helicopter ride was a half-hour long and soothing music played in our headsets while a narrator gave background information about the canyon. The views were absolutely breathtaking and surreal, as you can imagine. The experience fulfilled the immense expectations I had for the Grand Canyon.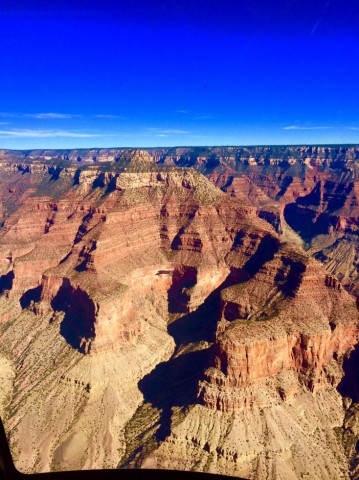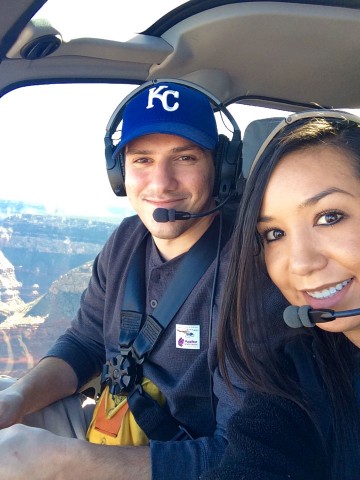 As soon as the helicopter tour was over, we were picked up by our bus and personal box lunches were there to greet us on our seats. We enjoyed our meals as we finished up touring the park while occasionally stopping to snap a few more pictures.
My Pink Adventure Tour was everything I imagined. It was a wonderful way to spend the day, see the sights, and share an experience with others. Our guide was also a great contributor to our experience as he was very knowledgeable, fun, and had a genuine passion for the destination. I would highly recommend this tour and can assure anyone they won't be disappointed.