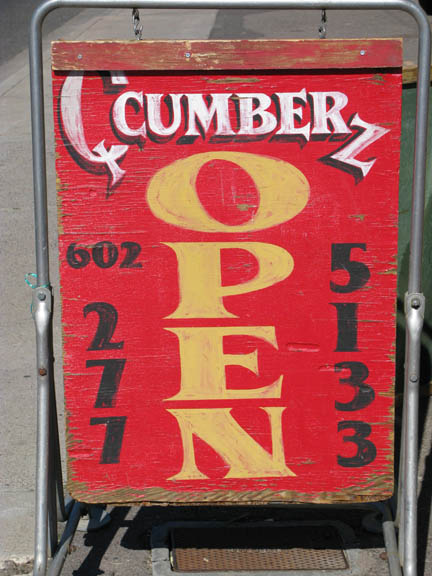 I prefer not to call it "old" or "antique" but instead I like "pre-loved."
Qcumberz finds the best of pre-loved pieces, and knowing each is hungry for attention, sells them to a new home. It's not donation junk, it's not giveaway items, it's like the very very best garage sale you've ever been to. They have great furniture all over the place, but I look there for some of the best home accessories.
They have really cool old relics like record players, old cameras, old typewriters, fans from the 1940s, lamps, trunks, suitcases, everything. They also take pieces from buildings demolished on the East Coast, including old doors, windows, sinks (really), and my favorite, old metal ceiling tiles with those great patterns on them.
Qcumberz was previously located on 7th Avenue in Phoenix, right in the heart of other shops like Melrose Vintage, Hollywood Regency, Figs and more. It's now inside the vintage store "3 Vintage Chick's" located on the NW corner of Sweetwater & Cave Creek. The people are so very nice there, too, and if you're looking for something special, they're happy to help out.
Qcumberz
www.qcumberz.com