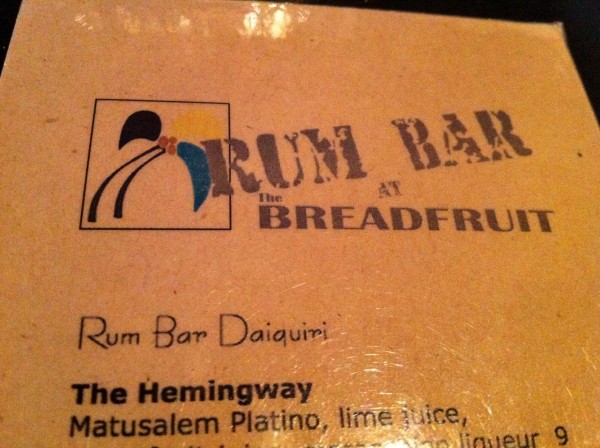 After my last trip to The Breadfruit , I knew I needed to head back asap to try their Rum Bar. This past week I finally made it. With a collection of over 108 rums from around the world, you are sure to find your rum at Rum Bar.
I've always loved the vibe at The Breadfruit, friendly and welcoming. I've always felt at home and relaxed. That's how I felt at Rum Bar, almost like I was over at a friend's house, hanging out and having a good time. I started out with a Dark and Stormy at the bartender's recommendation. Spicy and bold, not to mention a generous pour, was just what the doctor ordered.
The full Breadfruit menu is available at Rum Bar, but I was looking for something light so I ordered the featured appetizer of the day, Mediterranean mussels smoked over pimento wood and drizzled with a sweet, spicy mango and Appleton V/X rum reduction, yum. I also decided to order the Rum Glazed Shrimp and Roti Flatbread. The shrimp was very spicy, but delicious. I went with a second traditional rum cocktail, a mojito, to cool down the burn.
Rum Bar will be hosting a series of rum tasting events soon. We don't have the dates yet, but you can follow Visit Phoenix on Facebook and Twitter and we'll be sure to share the dates when we know.
Rum Bar is located at 108 E. Pierce Street in Phoenix. See more photos from our visit to Rum Bar on Flickr.