Take a winding journey through red rocks, White Mountains or somewhere in between on one of these scenic fall drives just a short distance from Phoenix.
Payson and Mogollon Rim
Phoenix to Payson: 90 miles
Payson to Forest Road/Mogollon Rim: 29 miles
Rim Road Drive: 51 miles
Back to Payson from Highway 260: 30 miles
Begin this scenic venture by driving northeast from Phoenix to the mountain town of Payson, climbing 4,000 feet into Rim Country. The scenery is dominated by the nearby Mogollon Rim—a dramatic escarpment on the edge of the Colorado Plateau that looms 2,000 feet over the towns below. On top of the precipice is cool high country, swathed in forest foliage. From Payson, take Highway 260 to the beginning of Forest Road 300 and skirt the edge of the Rim heading east: You'll be treated to sweeping views and a perfect palette of fall color in mid-October.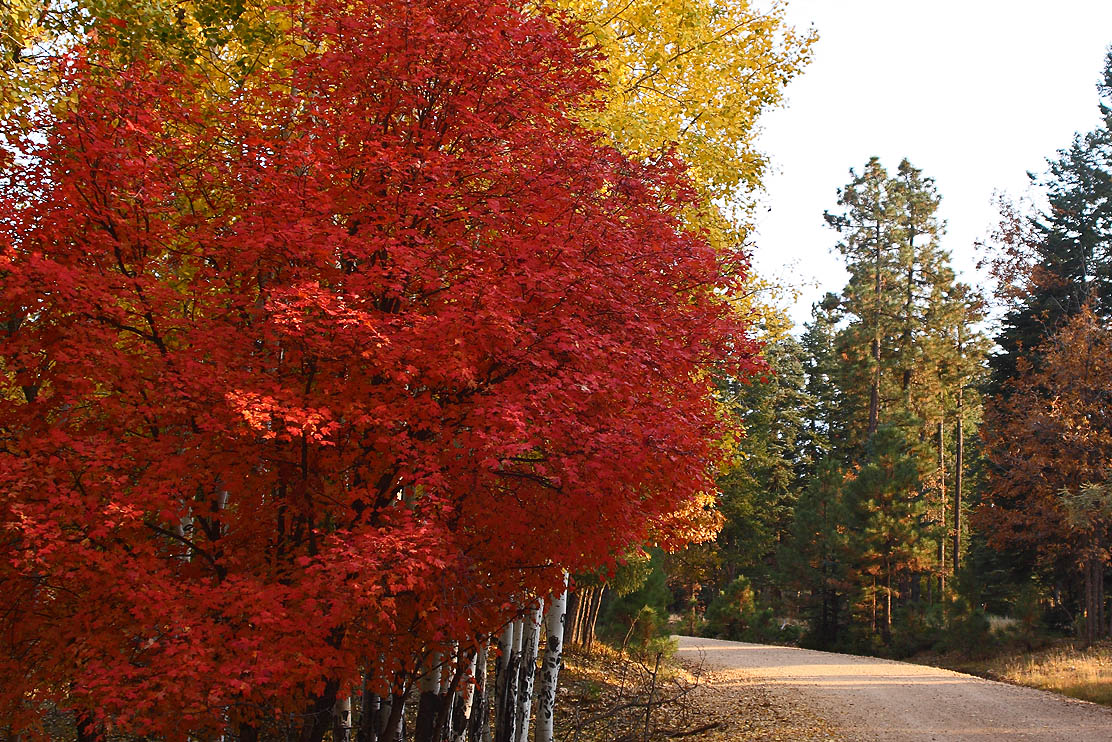 Photo credit: Julius Whittington on Flickr
White Mountains
Phoenix to Hon-Dah: 188 miles
Hon-Dah to Eager: 37 miles
Head east into Arizona's White Mountains, a range near the New Mexico border dotted with quaint communities and ponderosa pines. The White Mountain Scenic Byway begins south of Pinetop-Lakeside in the Apache Indian Reservation settlement of Hon-Dah—a title that translates to "be my guest." From here, make yourself at home among views of meadows, peaks and shimmering golden aspens along Arizona Highway 260. The byway ends in the town of Eager.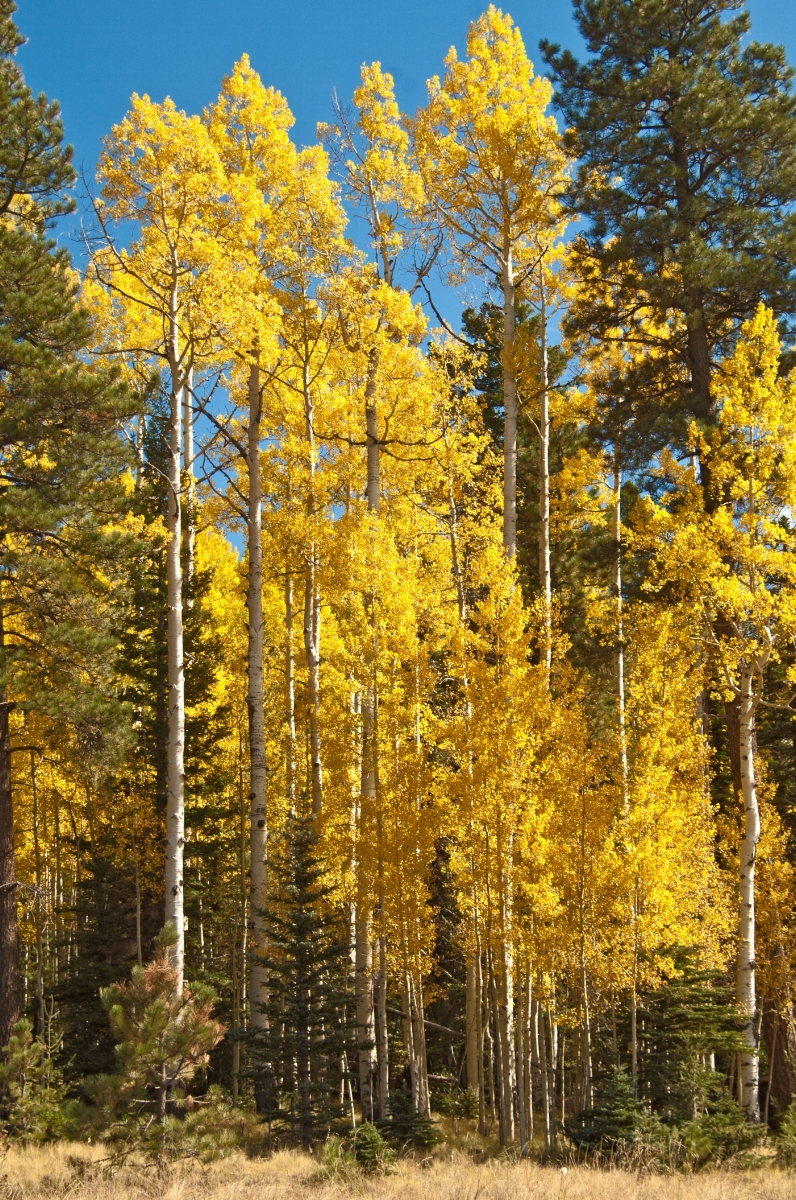 Photo credit: TJfrom AZ on Flickr
Sedona and Oak Creek Canyon
Phoenix to Sedona: 116 miles
Sedona to end of Highway 89A: 25 miles
Thanks to its stunning red-rock formations, Sedona is a popular day-trip locale year round. But when the leaves begin to turn, it's almost impossible to stay away. From Phoenix, head north to Sedona, passing through the village of Oak Creek to access Highway 89A. It's on this gently winding stretch of road between Sedona and Flagstaff that oak trees burst into vibrant hues of red, gold and yellow. Be sure to stop at the Oak Creek Canyon Vista Overlook. And if you want take it all in again, turn around at the end of the road to head south back to Phoenix.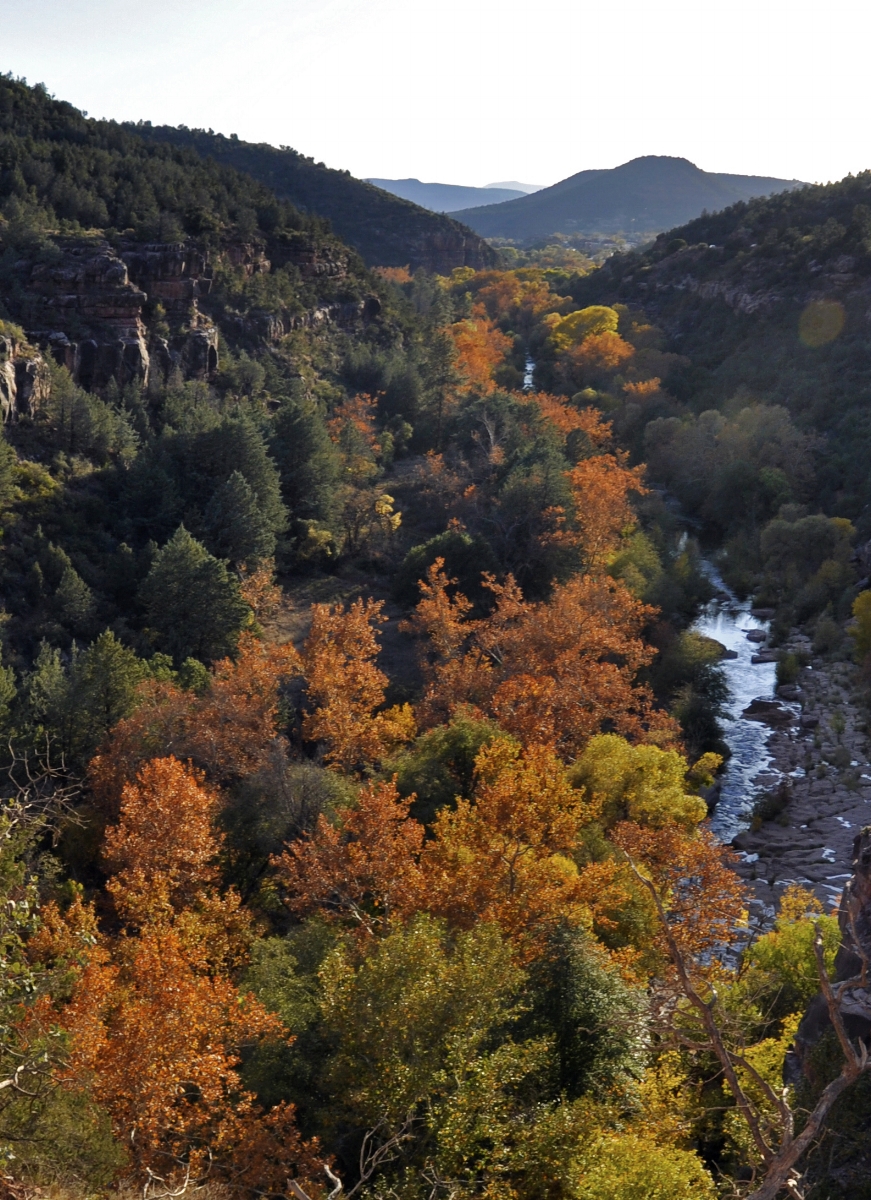 Photo credit: Coconino National Forest on Flickr
Prescott National Forest
Phoenix to Prescott: 99 miles
Prescott to Jerome: 35 miles
Jerome back to Interstate 17: 20 miles
A slight northwest route from Phoenix will bring you toward the city of Prescott and the wooded mountains of Prescott National Forest. From here, Highway 89A curves toward the historic town of Jerome through a series of scenic switchbacks and a climb up and down the summit of Mingus Mountain. Fall colors are scattered throughout, both in the leaves of ash, poplars and oaks and the underbrush of the foothills. The road conveniently leads to wine country; if you fancy an overnight stop, visit the wineries on the Verde Valley Wine Trail.