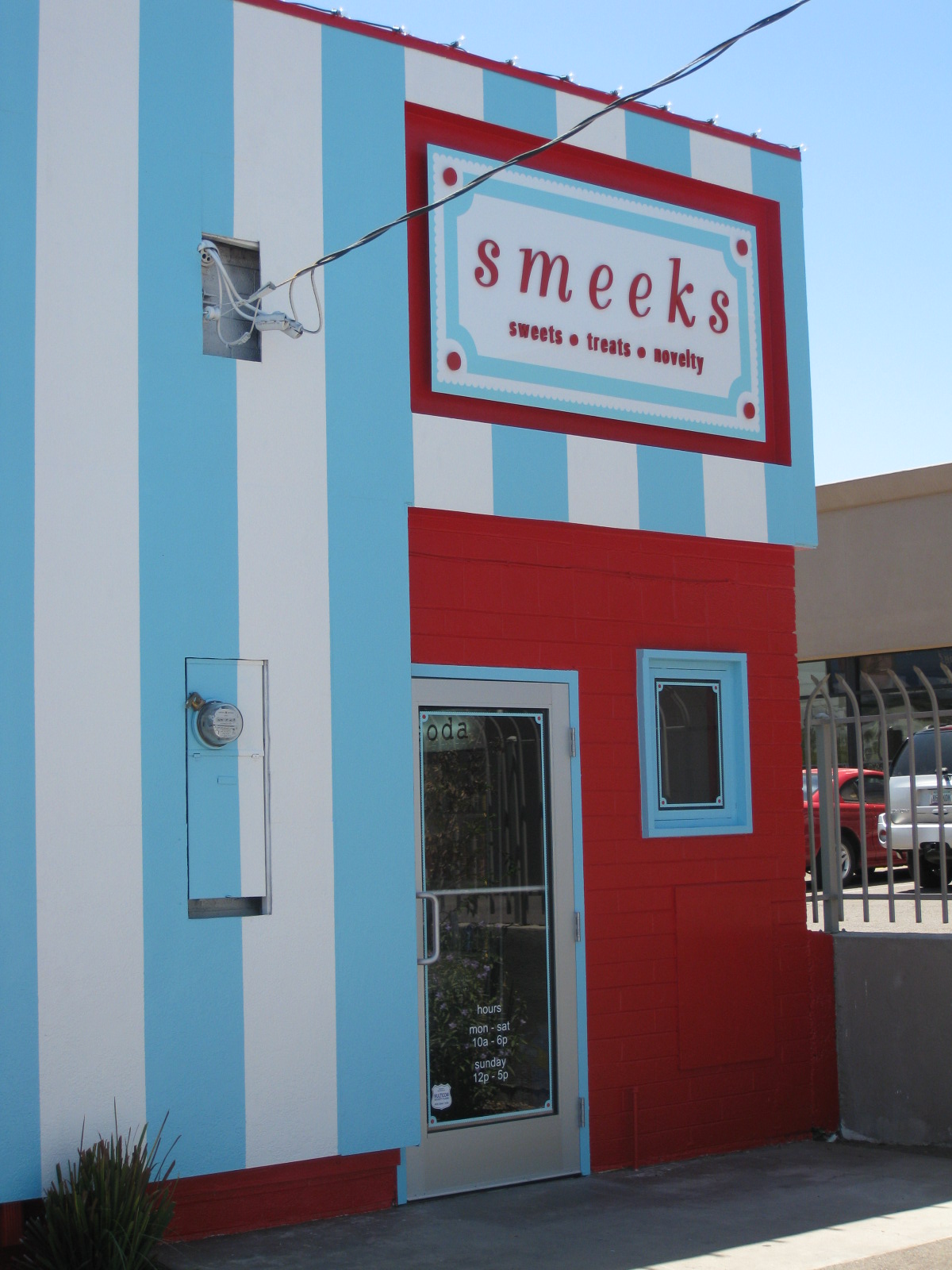 Come one, come all. It's finally here – Smeeks. A candy/toy store as adult inclined as it is for kids, with "vintage" candy, throwback toys from the '50s and '60s, and even a photo booth to boot.
Things you'll hear from people shopping at Smeeks:
"OH MY GOODNESS, look at these party hats!"
"I remember these Super Balls!"
"I need another bag for candy!!"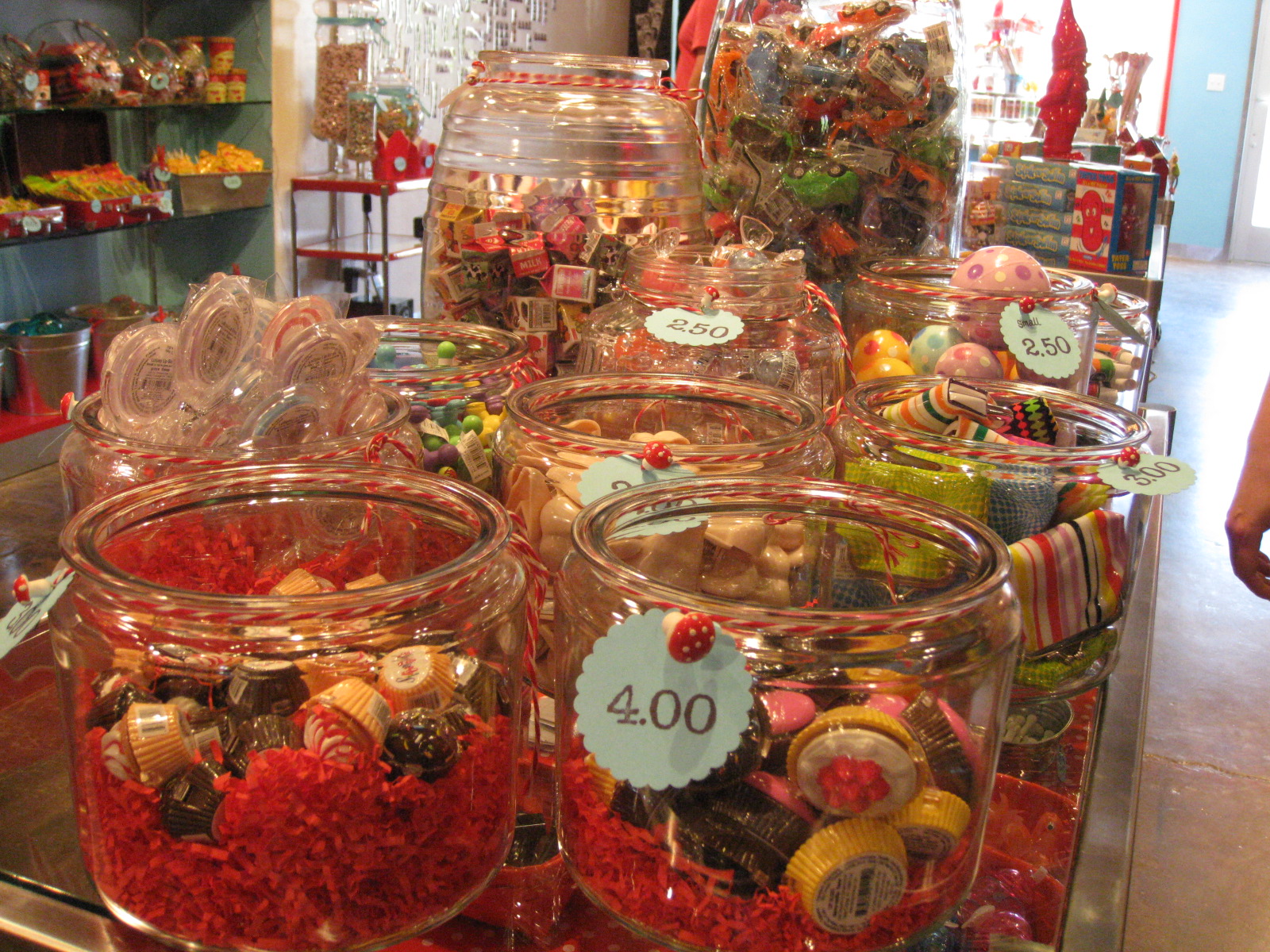 It's novelty at it's finest: party gear from hats to ribbons to forks that double as birthday candles. Silly cups, plates, games abound. Literally wall-to-wall with toys, games and sweets, hard-to-find sodas. It's the place to go when  you need that something for a kids party, an adult gift that will get a chuckle, or a huge lollipop to satisfy your sweet tooth.
Smeeks is the brain child of Georgeann Bryant, also the owner of Frances (a great boutique three-doors-down), named Smeeks after her childhood nickname, and wonderfully brought the vibrancy, innocence, sense of discovery and overall fun to the blue, red, and gnome-infused building. You could say this is her sweet dream come to life.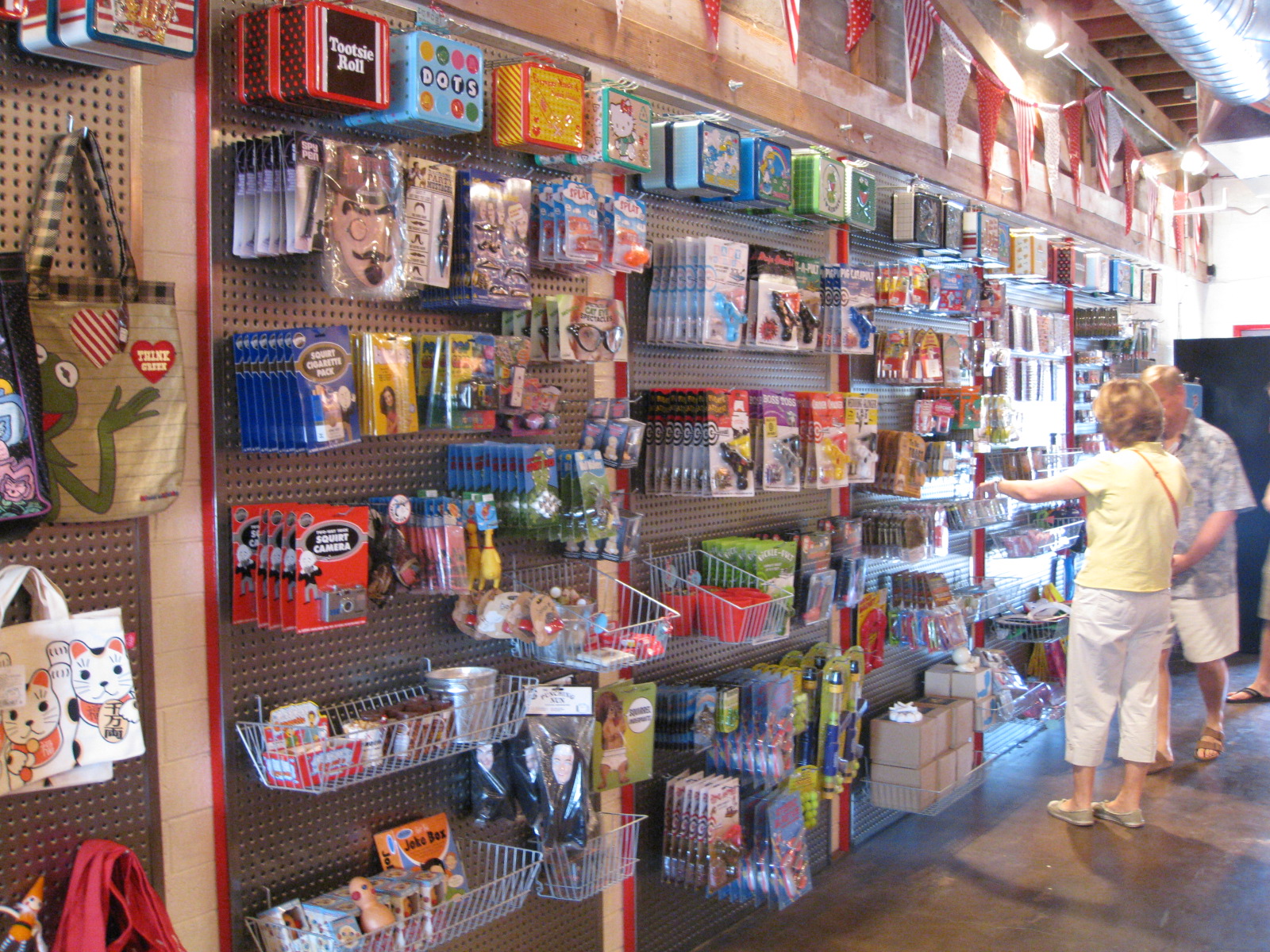 Smeeks
14 W Camelback Rd
Phoenix, AZ 85013-2568