Chicago Cubs fans have waited 105 years for a World Series title. But they'll have to wait only until the open of the Cactus League season Feb. 27 to christen a new spring training stadium.
Cubs Park, the newest stadium in the Cactus League, is nearing completion, and the Cubs treated us to a sneak peek of the facilities.
The new ballpark hasn't yet been "Cub-ified"""much of the signage and adornments are still forthcoming""but the facility has rounded into shape enough to give you a pretty good idea of what attending a Cubs game this spring will feel like.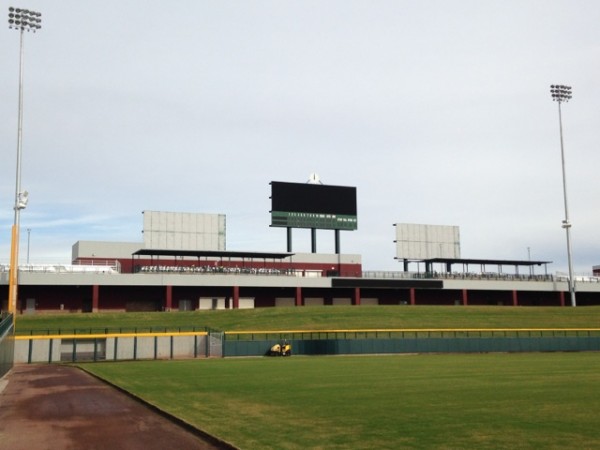 Cubs fans who flocked to venerable Hohokam Stadium for the past 24 years will be glad to know that pre-game socializing in grassy expanses is a tradition that can still be carried on at the new Cubs Park. The parking lot immediately adjacent the stadium (intended for season ticket holders) and a larger one across the street are both conducive to tailgating.
Inside, don't expect a recreation of Wrigley Field; this is a modern park with sunny sensibilities. Like Salt River Fields and Camelback Park, the shaded concourse at Cubs Park is wide and airy, affording fans a view of the field whenever they leave their seats to grab some food or stretch their legs. The park has lawn seating for more than 4,000 fans on its rye-covered outfield berm (that's twice the capacity as Hohokam's lawn), and there's a small orange grove planted (and already bearing fruit) just beyond right-center field.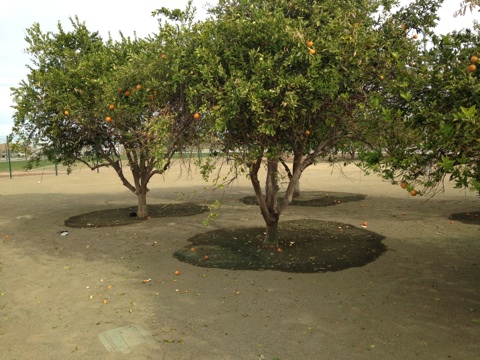 Still, diehard Cubs traditionalists need not fret. They will notice Wrigley-like touches like arched ironwork on the light standards and rafters; red brickwork along the base of the backstop; and a round, numberless clock perched above the scoreboard. Another small homage to Wrigley Field: "rooftop" seating above left field. (There's room for 818 fans, and the ticket price will be the same as lawn seats.)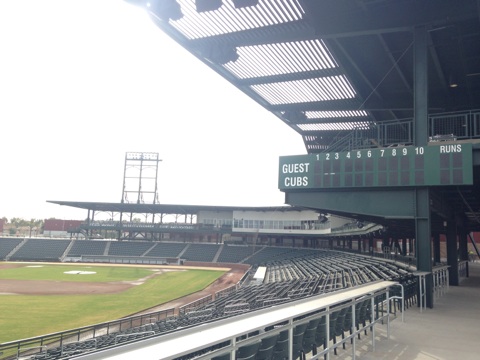 While concessionaire decisions are still being meted out, Cubs Park will have a dining option no other Cactus League park yet has: food trucks. At each game a rotating collection of food trucks will be corralled next to the orange grove, giving Cubs fans what will likely be the most eclectic ballpark menu in all of spring training.
Located on the corner of 8th Street and Dobson Road in Mesa, Cubs Park also features seven practice fields (one with a grassy berm that allows fans to watch batting practice), 16 batting tunnels (12 of them indoors) and 22 pitching mounds. We also got a sneak peek at the team's clubhouse and workout facility, both of which will likely drop the jaws of veteran players and minor-league hopefuls alike.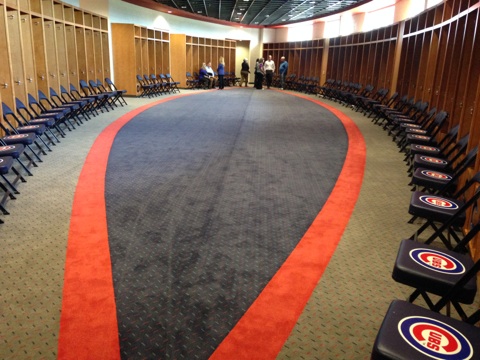 The Cubs open the Cactus League season Feb. 27 with a home game against the Arizona Diamondbacks. Tickets are on sale now.