There's a new coffee shop on the block in downtown Phoenix. Songbird Coffee & Tea House is located in the MonOrchid Building near Roosevelt and Third streets. Owned by husband-and-wife team Jonathan and Erin Carroll, Songbird serves local foods, including burritos (regular and vegetarian) from Fusion Latin Foods, coffee from Cortez Coffee Roasters, tea from Maya Tea and baked goods from Bertha's Cafe, Smart Cookie and Treehouse Bakery (vegan).
I recently stopped in for a scone and to check out the new digs. I loved the menu above the counter that uses scrabble letters to spell out your choices and the industrial mid-century feel to the space. My scone was pretty delicious too.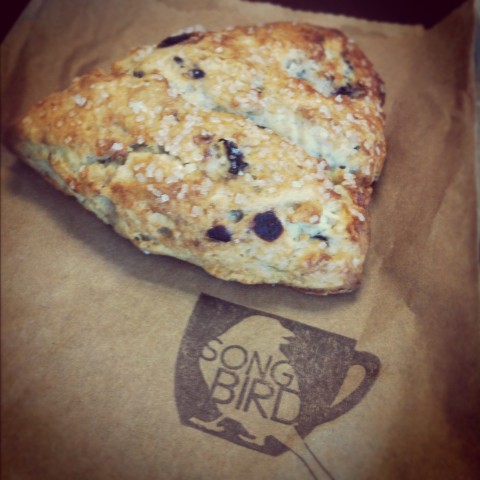 Songbird Coffee & Tea House is located at 214 E. Roosevelt in Phoenix and offers free wi-fi to customers.
Update: Songbird is now located just a few minutes away at 812 N 3rd St.