The time is near when wildflowers blossom, crops ripen and delectable food festivals fill our calendar.  Here are the details on this year's spring food and beverage festivals in Phoenix.
February Events
Brewer's Bowl
February 4
The Brewers Bowl is a street festival focused around local, vibrant craft beer culture. Arizona's finest microbreweries from across the state showcase their beer for attendees to enjoy. Loads of delicious street eats from local food trucks accompany giant bar games and energetic bands from the main stage.
Carefree Artisan Gifts and Chocolate Festival
February 10-12
Savor the romance of Valentine's Day weekend at the Carefree Artisan Gifts & Chocolate Festival. This three-day event presents some of the finest chocolate & confections vendors and additional packaged culinary offerings. Attendees will  also be treated to a Food Concession Court offering savory snacks and meals, plus live music and entertainment performances.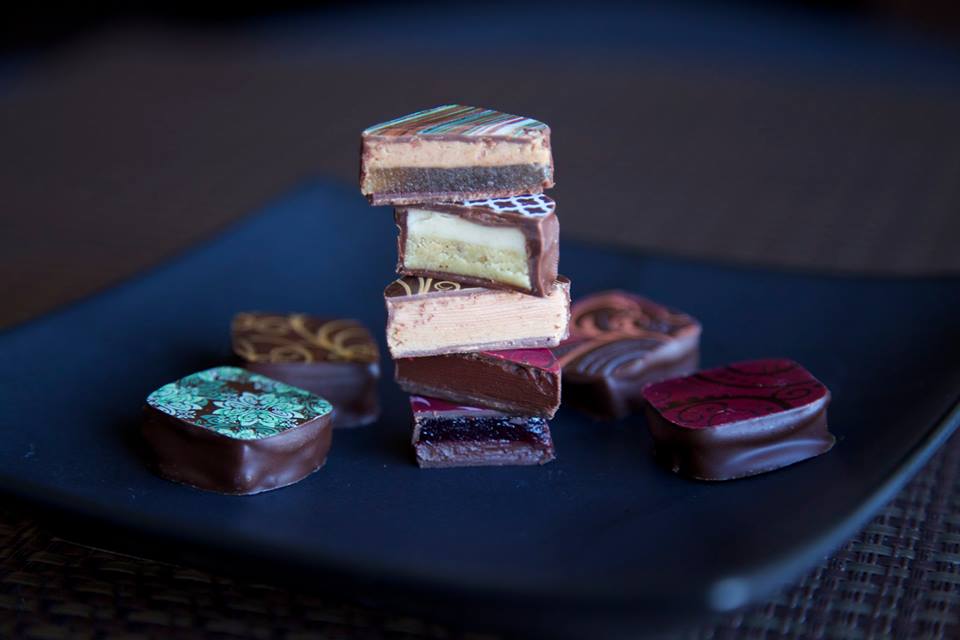 Carefree Artisan Gifts and Chocolate Festival
Street Eats Food Truck Festival
February 11-12
More than 70 food trucks are dishing out all types of food, with every menu including a $2 sample. The event will include live bands, lawn games, eating contests, local vendor marketplace, kid's zone, cooking classes, and more. 
Chocolate Lovers' Festival on the Verde Canyon Railroad
February 11-12, 14
The confectionery celebration fills each car with intoxicating scents and tasty chocolate pastries, cakes and luscious hand-dipped delicacies. Fruit, pretzels and marshmallows are ready to be dunked into free-flowing chocolate fountains. Share these mouthwatering desserts while enjoying the delicious scenery of the Verde Canyon viewed from the comfort of a train.
Arizona Strong Beer Festival
February 11
Arizona Beer Week's highlight event is held at Steele Indian School Park in Phoenix. Although strong beers (those with high alcohol content) are the focus at the festival, a huge variety of craft beers, as well as specialty styles and unique, just-for-this-event brews are made available to festival-goers. And because food and beer just naturally go together, there will be plenty of top-notch food vendors on hand, serving up tasty eats that wash down well with frosty suds. Live music will keep the atmosphere rockin.'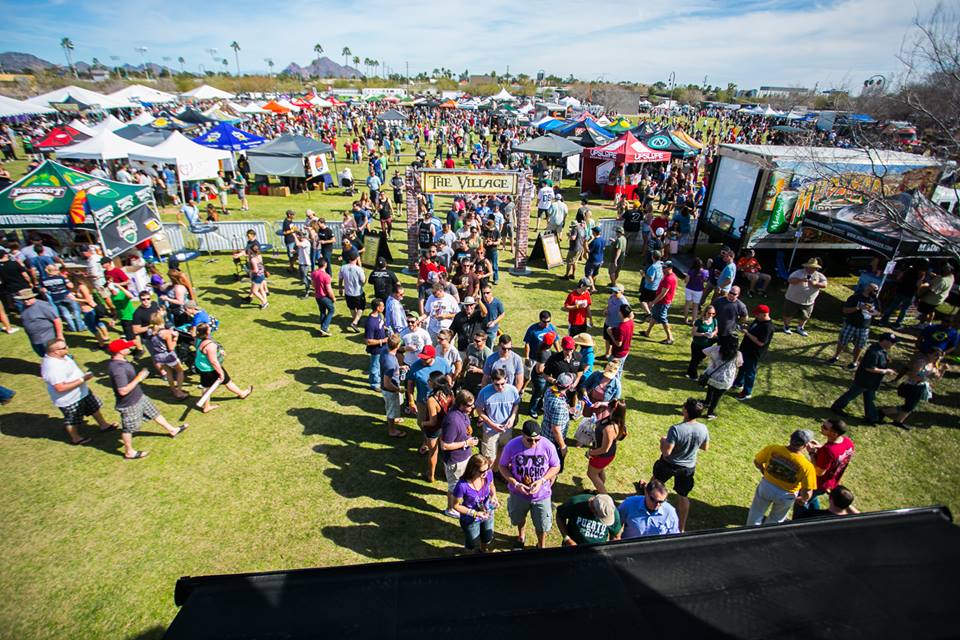 Arizona Strong Beer Festival
Arizona Beer Week
February 11-20
Enjoy a little hair o' the dog throughout the week as dozens of the state's best breweries collaborate to bring craft brew connoisseurs food pairings, tap takeovers, pub crawls, special giveaways, meet-the-brewer nights and other events that pay homage to craft beer in Arizona. Visit the festival website for a full calendar of events and locations.
Arizona Cocktail Week
February 17-24
This week-long celebration of the craft of the cocktail boasts everything from parties, spirit tastings, and educational seminars, to cocktail competitions, drinks specials and dinners. See their website for locations and times of events, including the The Cocktail Carnival opening event on Friday, February 17.
Crushbrew Craft Beverage Festival
February 18-19
Hand-crafted beer, boutique wines, hard cider and distilled spirits will flow at the Crushbrew Craft Beverage Festival, taking place on the Scottsdale Waterfront and Soleri Bridge. The festival will feature wine selections from some of Arizona's top boutique wineries and representatives from passionate distilleries. Featured regional craft brewers will be hand to guide attendees through craft beer tasting experiences, and live bands will play throughout the evening.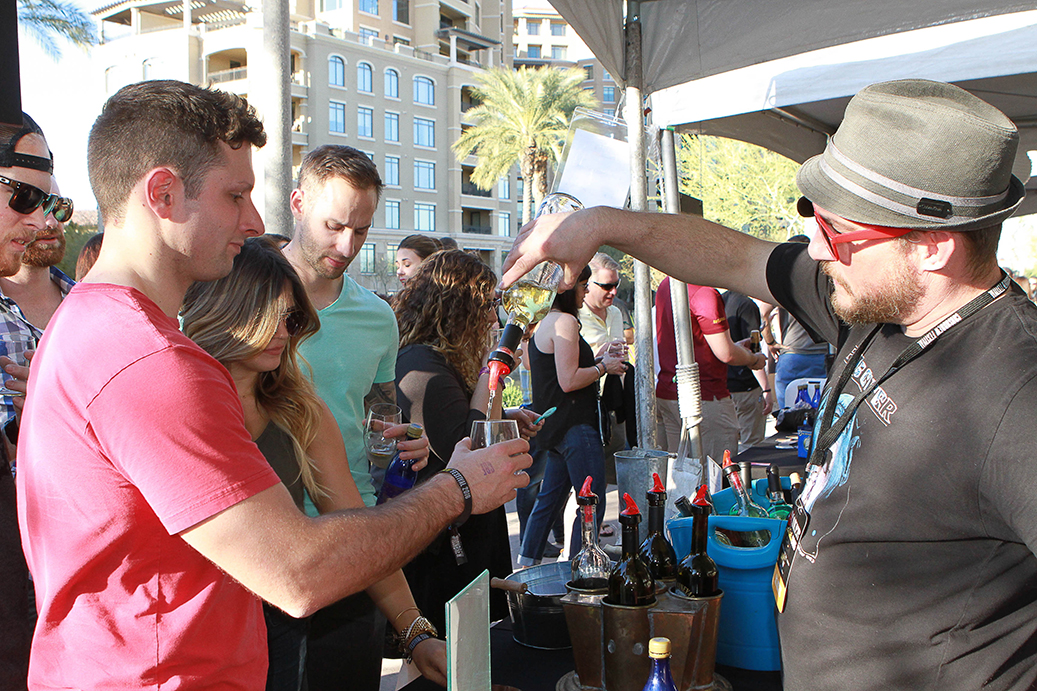 Crushbrew Craft Beverage Festival
Corks and Cactus
February 18-19
Sample, sip and savor your way through the splendor of the Desert Botanical Garden at Corks & Cactus, where boutique wines and desert beauty blend into a delightful event. Visit with representatives from a variety of wineries and purchase a bottle or case at the Garden's Wine Retail Store. Enjoy entertainment and a cooking demo.
PHX Vegan Food Festival
February 25
The festival showcases some of the state's best vegan and vegan friendly restaurants, food and beverage purveyors, as well as clothing, accessories, personal care products, household items, and more. This year's event also offers bars and beverage stations, two stages of live music, a kids zone, additional demonstrations and presentations by chefs and industry experts.
Polish Festival
February 25-27
Experience a new culture by attending the 11th Annual Polish Festival. Enjoy delicious Polish cuisine and refreshing imported Polish beer that will complement traditional folk dances, Polish music, and fun activities for the whole family.
Devour Phoenix's Bartending Competition
February 26
To celebrate Phoenix's cocktail culture, bartenders armed with a selection of Arizona's best locally distilled spirits will convene for a mix-off of epic proportions. Bartenders will be up on stage shaking it to compete for recognition as Arizona's Star Bartender in 2017, and attendees will receive samples of each cocktail served.
March Events
March 4-5
The Devour Culinary Classic features culinary curators and purveyors who support the Arizona food, wine and restaurant industries. Attendees will have the chance to partake in innovative culinary demonstrations, meet top chefs and restaurateurs as well as taste an enormous array of culinary excellence from the region's best chefs, restaurants, local food artisans, brewers, and vintners.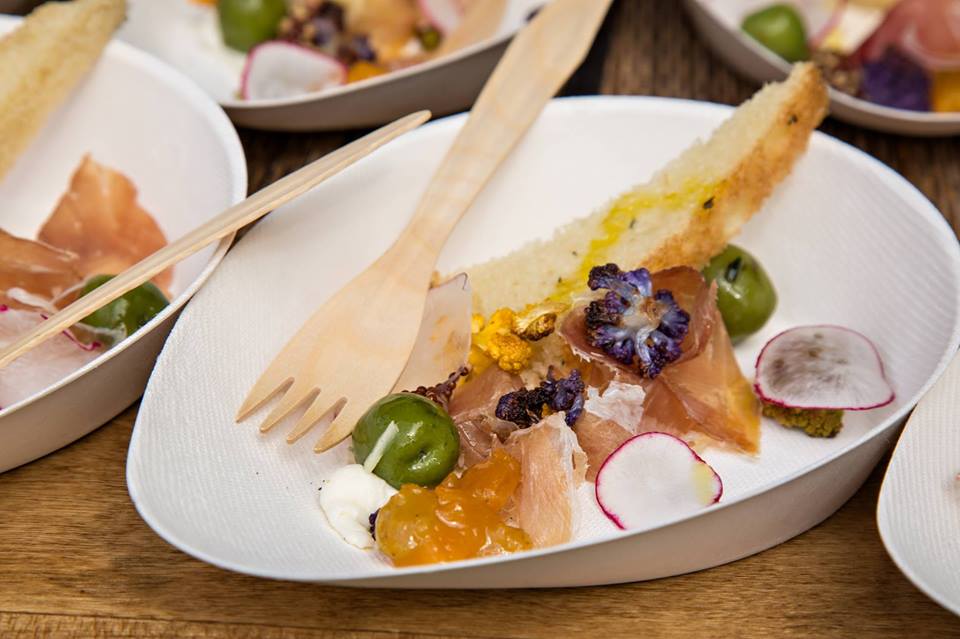 Devour Culinary Classic
Arizona Caribbean Jerk Festival
March 5
This is the largest Caribbean food festival in Arizona. Visitors will get a taste of the Caribbean from Reggae music, sampling of delicious Caribbean cuisines, arts and culture, live musical performances and a kid zone.
Burger Battle
March 9
The competition heats up as over a dozen of greater Phoenix's best chefs and restaurants go head to head for the title of Best Burger. Guests are challenged to taste all the burgers, and then vote for the burger with the best bite to bestow the People's Choice Award. Meanwhile, a panel of chefs and culinary experts will taste their way through the smoking grills to select the Judge's Choice Award.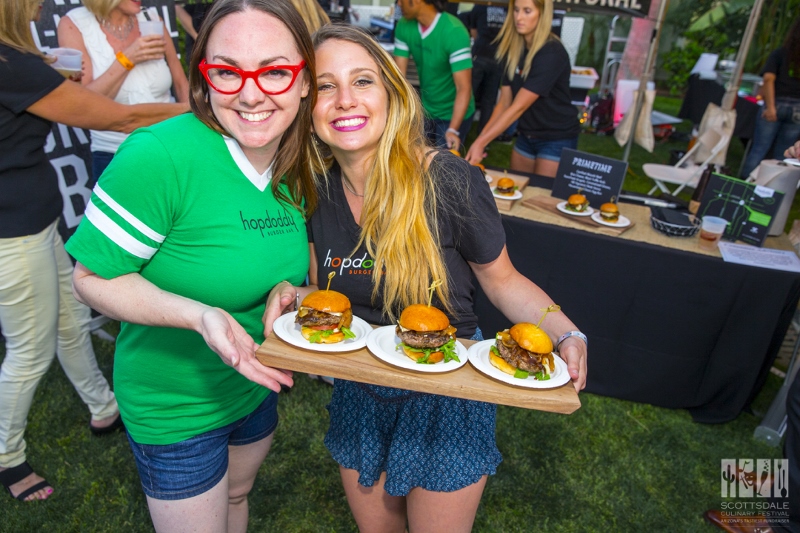 Burger Battle at the Scottsdale Culinary Festival
Arizona Aloha Festival
March 12-13
Join the Arizona Aloha Festival for two days of celebrating the cultures of the South Pacific islands. Live entertainment on several stages includes music, dance, and lectures about Hawaii and Polynesia. The Island Marketplace is filled with vendors offering traditional crafts, fresh flower leis, baskets, hats, carved bone necklaces, and tapa cloth. Don't miss a chance to sample some of the favorite foods of the people of Hawaii and the South Pacific in the food court.
St. Patrick's Day Parade and Faire
March 11
The annual St. Patrick's Day Parade starts at Third and Sheridan Streets (south of Thomas Road) and moves south to McDowell Road. The event features Irish dancers, bagpipers, green beer, and traditional Irish food. The Irish Faire, a family event with Irish music, dancers, food, and crafters, starts at 10 a.m. in Margaret Hance Park.
Great Arizona Beer Festival
March 11
This craft beer tasting extravaganza will showcase over 200 brews from more than 50 breweries from across the state, country and around the globe each providing samples of their proudest brewing achievement.
The Great American Barbeque and Beer Festival
March 25
The 2017 Great American Barbecue & Beer Festival will be the biggest and best year yet with expanded event zones, more than 100 exhibitors, and over 60 pit masters from across the nation serving up over 20,000 lbs of mouth-watering pork ribs, pulled pork, brisket and chicken, all paired with the state's finest craft beer. Festival highlights include a full day of country music, March Madness lounge, grilling demonstrations, a kids zone, eating competition zone and over 100 exhibitors.
My Nana's Best Tasting Salsa Challenge
March 25-26
The My Nana's Best Tasting Salsa Challenge is a culinary event featuring restaurants, businesses and individuals competing to make the best salsa in their category. Competitors prepare fresh salsa on-site in either the mild or hot category. Come taste more than 100 homemade salsas, listen to live music, enjoy margaritas, cold beers, great grilled food, and vote for your favorite salsa chef.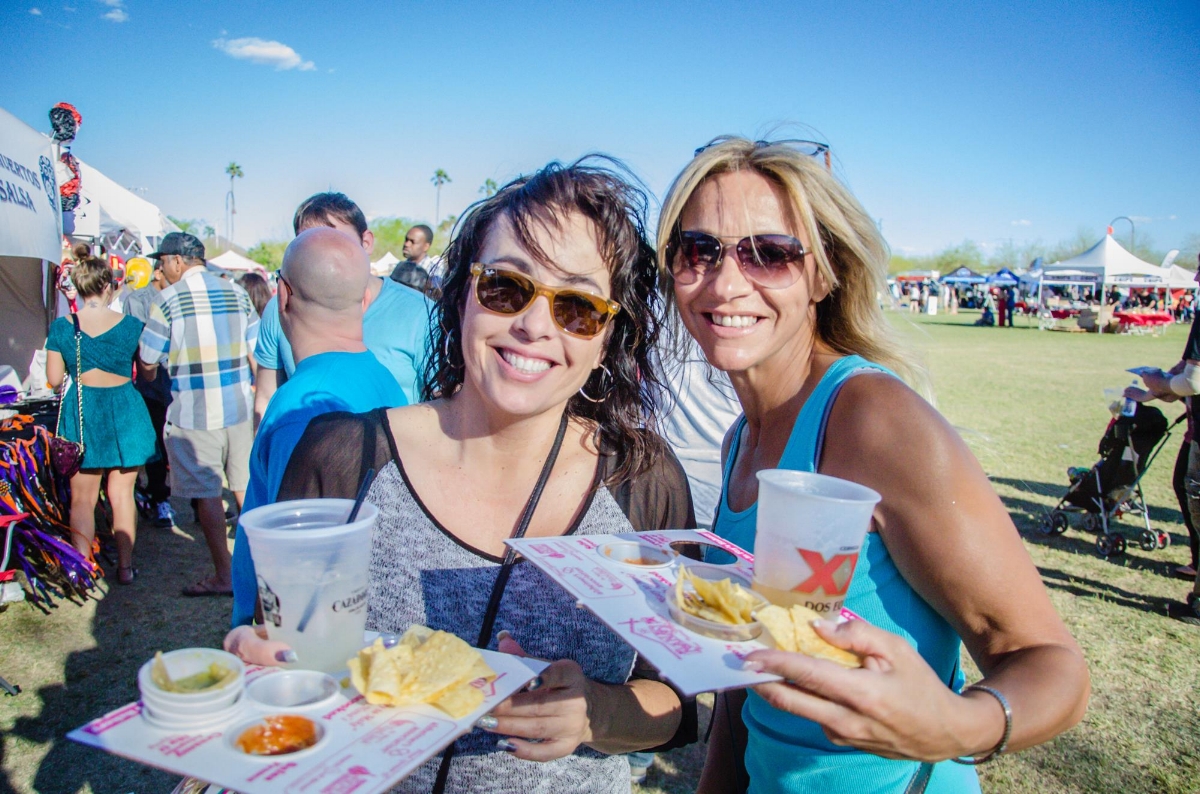 My Nana's Best Tasting Salsa Challenge
April Events
Flavors of the West
April 8
Flavors of the West is a culinary extravaganza that celebrates the flavors of the West Valley. Area chefs will come together in Litchfield Park to show off their culinary masterpieces in a daytime event for foodies. The event will offer a family-friendly atmosphere with great food, wine, entertainment, and outdoor activities. Ticket price includes two hours of food sampling followed by two hours of fun and music, a kid's zone and live performance.
Scottsdale Culinary Festival
April 8-9
As the longest running festival of its kind in the United States, the Scottsdale Culinary Festival draws more than 40,000 visitors looking to enjoy fabulous food, fun and festivities. This year's festival will feature a host of events from cooking demonstrations by some of the nation's top chefs to a one-of-a-kind James Beard out-of-the-house dinner. More event highlights include 40 local restaurants, 30 craft breweries, 20 bands, a teen cooking challenge, chef demos, family zone, wine garden, and a vodka lounge. No matter what kind of culinary experience you crave, the Scottsdale Culinary Festival has something for everyone!
Arizona Wine and Dine
April 13
AZ Wine & Dine will showcase Arizona's premier chefs, restaurants, resorts, fine wines and craft beer. The hip Scottsdale Quarter location sets the perfect tone for a magical evening of food and wine. The top chefs from renowned restaurants and resorts will offer culinary delights while rocking jazz beats fill the Arizona night sky. Boutique wines and craft beers will be paired with each dish to ensure a palate-pleasing experience in a fun, festive atmosphere.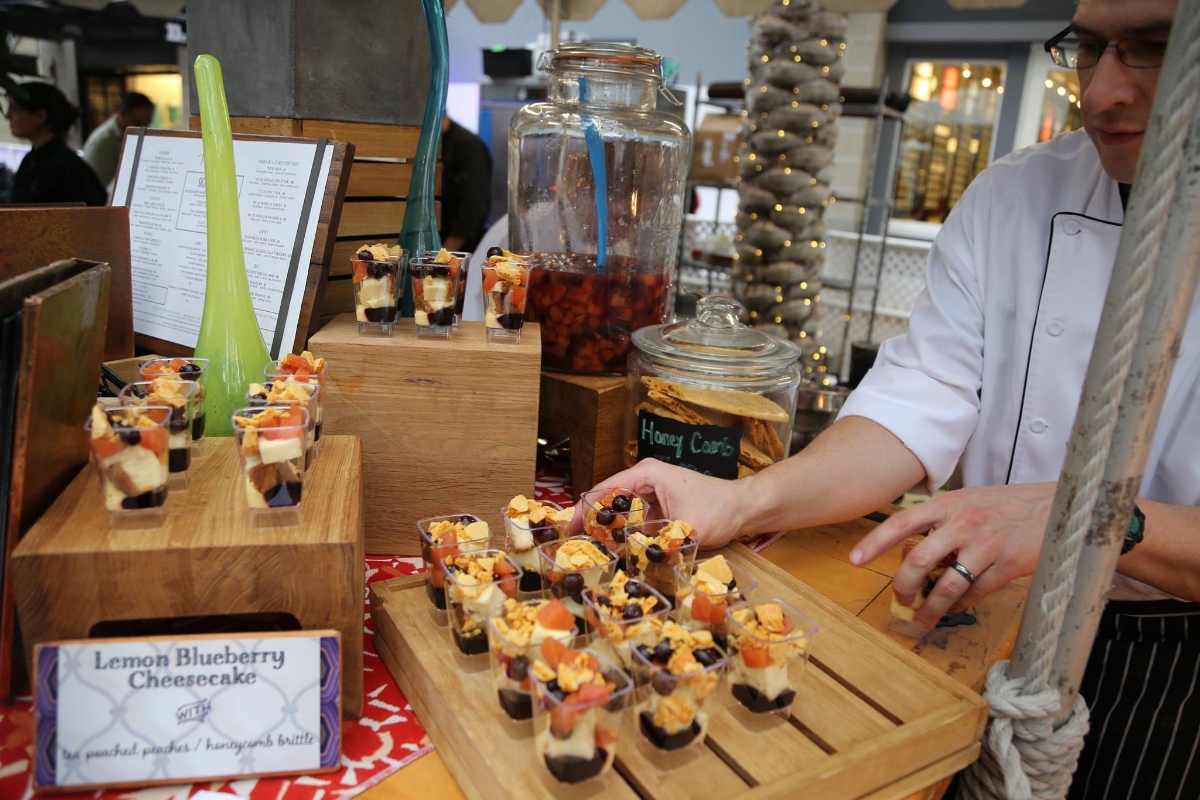 AZ Wine & Dine
The Great Southwest Cajun Fest
April 22
Showcasing the heart and soul of New Orleans paired with Arizona fusion and flavor, this second-year event is features a full day packed with cultural festivities, food and entertainment. The Southwest Cajun Fest celebrates Cajun culture, cuisine and handcrafted beer, and will feature live music with jazz, blues and contemporary swing revival bands.
Chandler Craft Spirits Festival
April 29
Sample dozens of diverse alcoholic beverages fit for fans of all types, from the alcohol apprentice to the cocktail connoisseur. Enjoy demonstrations, foods to pair and a variety of spirits with a dash of beer and wine sprinkled in. Local music will delight, while guests enjoy cocktails, bartending and mixology competitions, tasty food from local restaurants and promotional giveaways.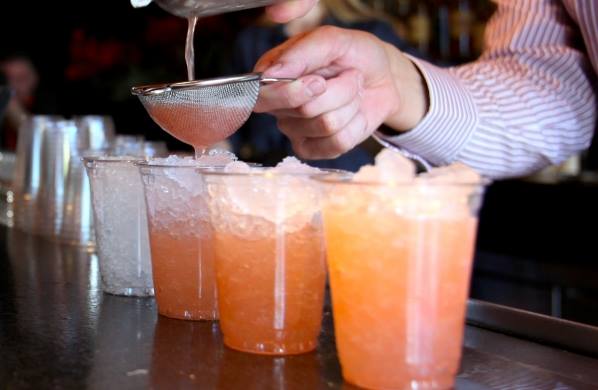 Chandler Craft Spirits Festival
May Events
May 19-28
More than 120 restaurants will be offering three-course prix fixe menus for either $33 or $44. It's the perfect opportunity to grab a bite, plan a romantic evening out, schedule a long over-due get together, or finally try that restaurant you've had on your wish list.