When Aaron Chamberlin moved to Phoenix from San Francisco 14 years ago, he wanted to establish a neighborhood restaurant similar to the many establishments he had worked at during his 12 years as a chef in San Francisco. He chose a spot in central Phoenix, next to a neighborhood called St. Francis Place, and named his eatery after the locale.
"I just thought there was an opportunity to bring something that had a really cool design—kind of had an urban feel—that was operated properly and had high-quality food that followed the seasons," says Chamberlin, who also owns Phoenix Public Market Café.  Just as he envisioned, the restaurant celebrates locally sourced, high-quality seasonal ingredients.
"We want to cook seasonal food and be open to serving what we want to do and kind of change our menu with the seasons," Chamberlin explains. "We try to highlight tomatoes in the summer and right now, we're getting multiple shades of cauliflower and local asparagus. These are the things that are important to me."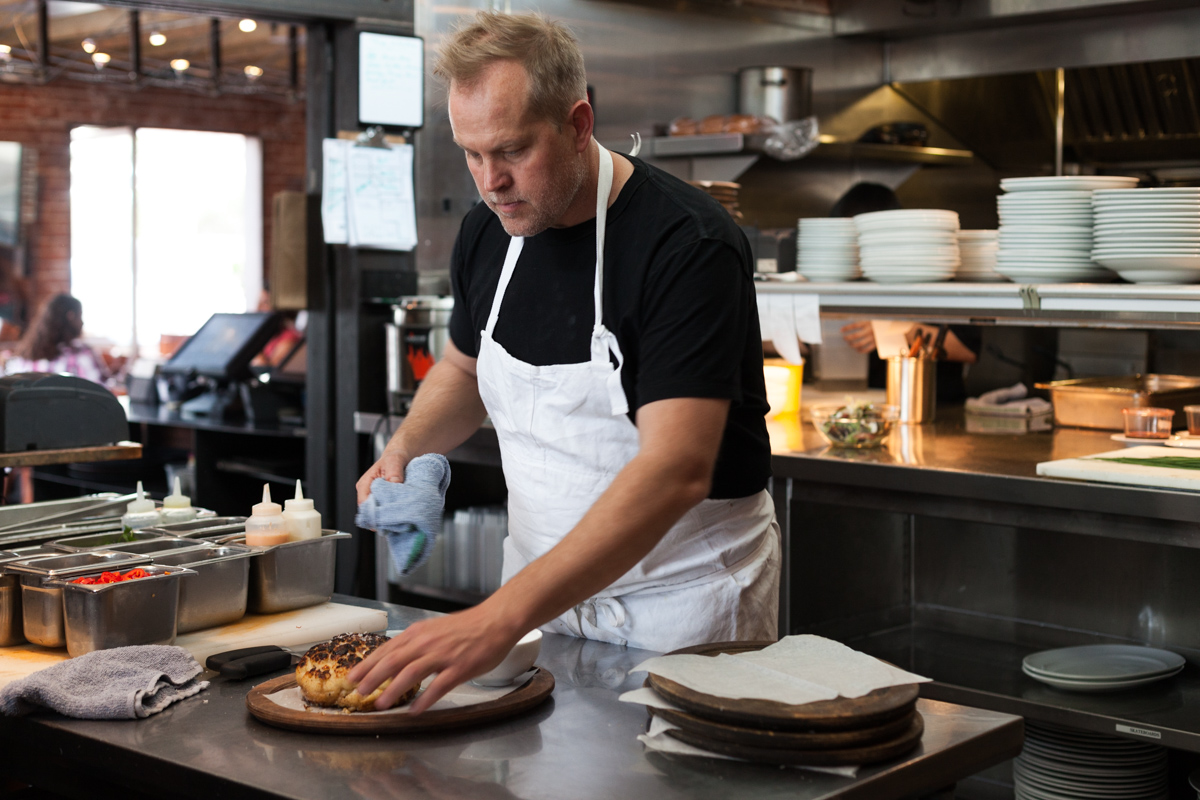 St. Francis' Aaron Chamberlin (Photo by Mark Lipczynski)

The farm-to-fork menu at St. Francis is divided simply among appetizers, salads, vegetables and sandwiches. Then there are meats and flatbreads cooked in the wood-fired oven. Elegantly crafted specialties turn many St. Francis patrons into regulars.
A favorite among diners and staff is the Forbidden Rice Bowl, combining emperor's rice—a black grain revered for its flavor and nutritional value—seven or more farm-fresh veggies, vinaigrette made with rice vinegar and ginger, three different types of chiles, coconut milk and olive oil.
"We've had that dish since day one and we've sold crazy amounts of it—people love it," says Chamberlin. "It's kind of a luxury vegetarian dish."
Another signature dish is the roasted chicken served with crispy fingerling potatoes, sautéed spinach, a charred lemon and salsa verde.
"What makes our chicken special is we have a farmer in New River who's a very small producer and the chickens are just outstanding," he says. "It's bar-none elevated way above any other chicken I've ever seen. It's personally the dish I eat the most."
To top off a farm-fresh meal at St. Francis, patrons can indulge in the sticky toffee pudding, a unique dessert that can only be found at St. Francis. When Chamberlin discovered the recipe in one of his grandfather's cookbooks, he knew it had to be on the menu when the restaurant first opened. It's been there ever since.
"The cookbook was 100 years old at the time and now it's 110 years old," Chamberlin says. "So I took the recipe and I made it at home. I thought, well, if it can be this good after 100 years, it's probably good for the next 100 years."
Made with locally grown dates, the irresistible confection is slathered with a locally crafted sweet cream gelato.
"I love to feed people and I love food," says Chamberlin. Point well taken.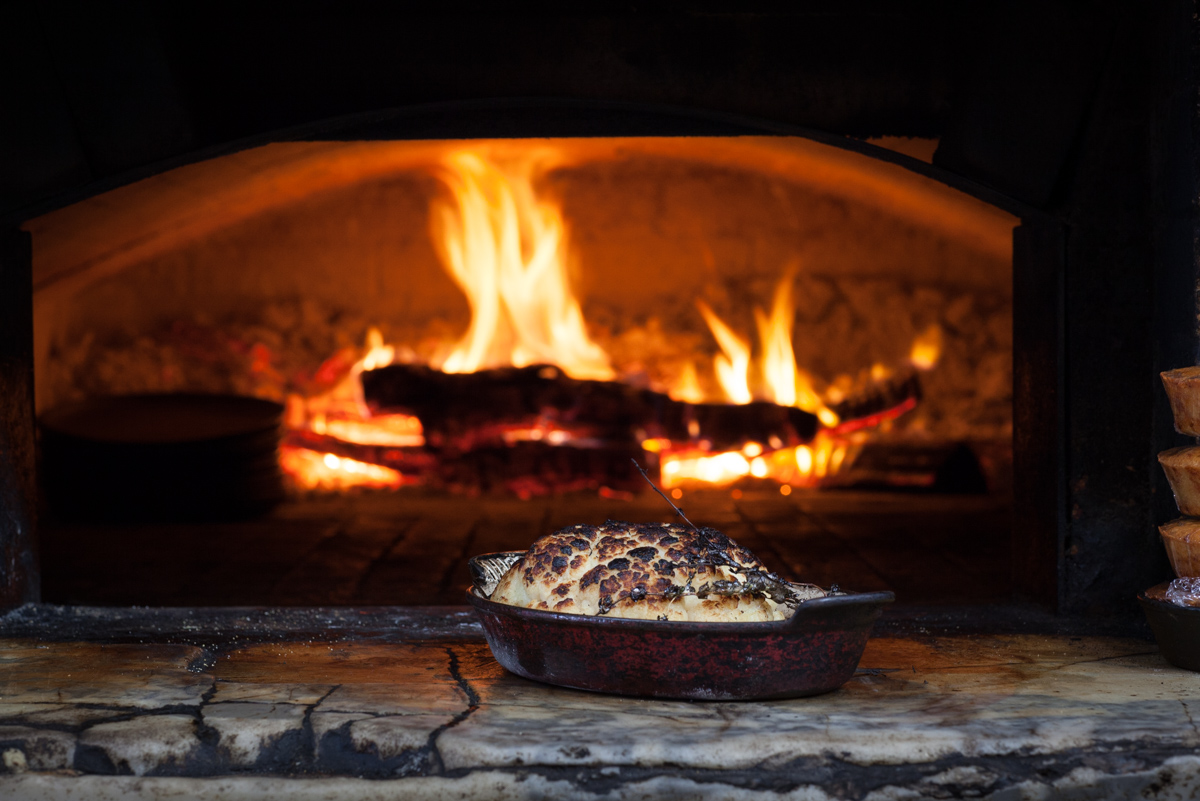 Photo by Mark Lipczynski
111 E. Camelback Road, Phoenix
(602) 200-8111
stfrancisaz.com